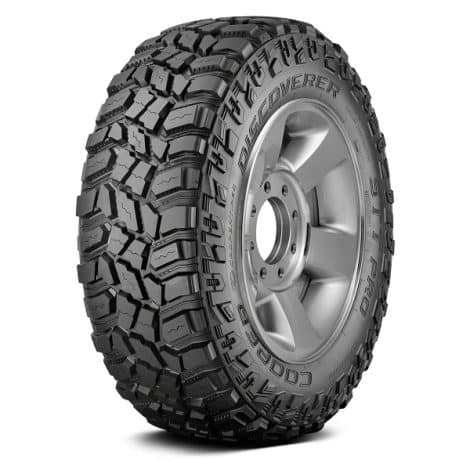 There have been many off-road models launched; however, I have not yet found a competitor worthy of the Cooper Discoverer STT Pro in terms of performance.
Not only does it possess modern construction, but this version also has high stability and comfort. These factors help to create an impressive experience.
If you want to look at driving tests in great detail, this Cooper Discoverer STT Pro review is for you. Below, I will analyze the advantages and disadvantages of this popular off-road model for you to consider.
Let's explore it now!
Cooper Discoverer STT Pro Overview
Cooper said that the Discoverer STT Pro was their latest off-road maximum truck tire, and it was still available for many other vehicles. You can install this tire model in suitable models for pickup trucks, SUVs, and Jeeps.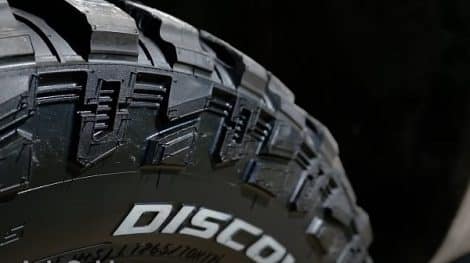 Because it is an off-road tire, its exterior structure is quite aggressive. The deep grooves and numerous thorny protrusions caught my attention.
These components give the tire excellent performance. So, my car efficiently operates stably with high performance even in the most unstable conditions.
The Discoverer STT Pro also received an M+S rating for mud and snow performance. You can rest assured when moving in snowy or muddy areas. Even seemingly rugged terrain to overcome could not hinder its operation.
Feature Highlights
The Discoverer STT Pro comes with outstanding features that I can't ignore. These factors set it apart from so many other in-class models.
Extremely durable
Off-road models are especially suitable for rough terrain. So, each product is highly durable to keep performance stable and avoid damage. Of course, the Discoverer STT Pro is no exception, with many different mechanisms.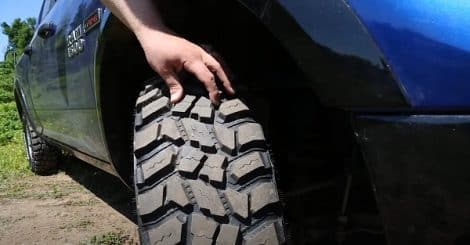 But unlike most tire models in the same segment, STT Pro receives protection from modern "ARMOR-TEK3" technology. Studies show that the efficiency of this technology is 50% better than the conventional 2-layer design.
Its impact resistance performance is also excellent. So, this tire is powerful enough to move through areas full of dangerous obstacles.
Less noisy
Most off-road tires work with considerable surface friction to help the vehicle move more stable. But, the noise generated will also increase rapidly.
However, all these problems do not appear on Discoverer STT Pro. Instead, it operates pretty quietly and does not make much annoying noise.
Whether traveling in rough or flat areas, the results are the same.
Increased stability
Discoverer STT Pro's stability is always excellent, no matter what terrain you are moving. The modern technologies that Cooper integrated into the tire worked.
Thanks to that, I did not see the tire not shake or slide even when operating in wet, dry, or muddy areas.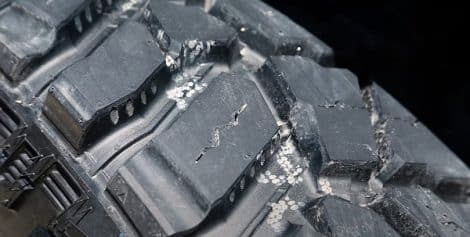 Handling is closely related to stable tire performance. That's why Cooper paid attention to the tire controls. So, operations are now much easier to perform.
This improvement gives the user a sense of comfort and increased safety.
Available for muddy terrain
Mud is a particular matter with a combination of liquid and solid. So moving through muddy areas will be pretty tricky.
With a versatile model like the Discoverer STT Pro, your vehicle can easily traverse the swamp quickly and efficiently.
Not only does it have the necessary stability, but it rarely gets stuck in the mud.
Unique mechanisms allow the product to remove surface deposits before they dry again. With no friction hindrance, easy movement is evident.
Test Drive
I have gathered many essential parameters by test-driving the tire in various conditions. I have captured the Discoverer STT Pro's actual performance with multiple measurements and tests.
Let's see how I tested this tire in the section below.
Dry traction and stability
The Discoverer STT Pro's dry performance is not outstanding but enough for me to use for a long time. Even I believe that the product is suitable for everyday use. Not many all-terrain tires achieve the same performance.
Off-road products often don't put much emphasis on performance on regular surfaces. That's why I rarely check for this problem when testing off-road tires.
On one occasion, I experienced its handling and braking performance on a typical dry road. As a result, I felt absolutely no obstructions along the way.
I tried the Discoverer STT Pro to get around on a few more dry terrains. At average speeds, the tires behave like all-season or all-weather models. But, the performance drops noticeably as I increase the speed.
Wet
Surprisingly, the wet stability of this model is quite outstanding. The tire moves quickly in standing water areas thanks to its mud and snow-resistant properties.
In theory, mud and snow both have a liquid component. Such inheriting mechanisms like high sipes are helpful to increase stability.
I also found that moving wet at 60mph or less with the STT Pro was easy. It rarely experienced the loss of steering and hydrolysis. Nothing will stop the tires when the two most annoying problems are gone.
Handling
Whether on steep hills or in bumpy areas with lots of rocks, I haven't experienced a loss of control. So, I feel much more secure riding this tire model long distances.
There is still a slight delay when I perform maneuvers, especially cornering or braking. Yet, when you're moving fast, this lag issue makes a big difference.
I believe none of us drive to the 70mph mark on a rocky road. And this shortcoming will not affect the overall performance too much.
In addition to complex terrain, it offers balanced control performance in dry, wet, snowy, and muddy areas. There aren't too many highlights about its handling on these terrains. But through many tests, I believe that Discoverer STT Pro will still ensure the driving feeling and sensitivity.
Warranty
Manufacturers often do not include after-sales programs or warranties for their off-road tires. And Cooper is no exception.
They do not provide any support to users after purchasing Discoverer STT Pro.
Although its lifespan is quite durable, I still lean more towards models with a warranty policy.
Using some simulations, I've calculated that the tire performs well for between 30,000 and 35,000 miles. The above figure is entirely acceptable compared with data from other reliable sources.
Fuel economy
I noticed its surface creates quite a bit of friction with the road. The tire tracks also show a considerable amount of force down the road. With these unfavorable factors, the rolling resistance on the Discoverer ST Pro is quite significant.
Fuel consumption depends a lot on the level of rolling resistance of the tire. The higher the drag, the more the engine needs to work and the more fuel it consumes.
Thus, there is quite a big difference in fuel consumption when I use this tire model. Through some tests, the car uses up to 30% more fuel.
Off-road
Cooper Discoverer STT Pro is a pure off-road tire. So, it is normal for the tire to move stably in complex areas. The only detail that caught my attention was that the product adhered exceptionally well to sand and mud surfaces. Usually, there are very few tire models that have such comprehensive performance.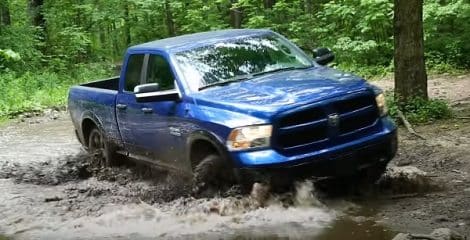 Tire comforts
I still feel a slight vibration when using the Cooper Discoverer STT Pro. Vibrators also give average numbers.
With an off-road tire model, this result is entirely acceptable. It isn't easy to eliminate the jets, but the manufacturer has tried its best to maintain comfort.
Noise
Despite possessing the characteristics of a typical off-road model with high grip, the Cooper Discoverer STT Pro operates quietly.
The change in the spines makes the sound produced with less intensity. Accordingly, the noise reverberation is also significantly reduced. And you will feel more comfortable throughout your journey.
Who Should Choose The Cooper Discoverer STT Pro?
If you need a quality off-road tire to move on most terrain, the Cooper Discoverer STT Pro is the right choice.
This version is suitable for complex long-distance trips in ideal and rugged areas. If you are looking for a tire with good mud performance, do not ignore this Cooper product.
Although it has many outstanding advantages, the significant fuel consumption and loud noise at high speed can hinder you. So, you should consider these disadvantages before deciding!
Pros And Cons Of Cooper Discoverer STT Pro
Pros
Enduring
Remarkable stability
Move more comfortably
High terrain performance
No difficulty in controlling
Outstanding sludge performance
It can be available in even regular areas
Cons
There is still control delay at high speed
It consumes a lot of fuel
Conclusion
Cooper tires in general, and Discoverer STT Pro in particular, are both great products in many respects. After many long-term tests, I still want to be loyal to this tire model for many more years because of its outstanding advantages.
I hope this Cooper Discoverer STT Pro review can give you helpful information. Of course, the final choice depends on your preferences and needs.
Do you think this off-road model is worth the money? Leave your thoughts in the comments below to let me know.
Thank you for reading!
Our list of Cooper Tires Review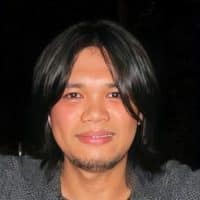 Alvin Reyes has expertise in automotive evaluation. He collaborated with famous newspapers and is still making efforts in tire review for DrivingPress.com