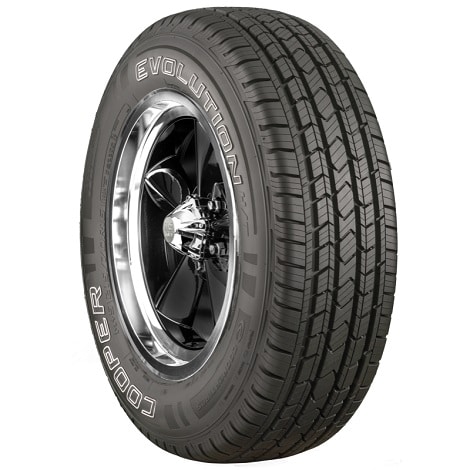 Choosing tires for crossovers, SUVs, and minivans is not a difficult task. Because of the increasing model's popularity, the demand for accessories in general and tires, in particular, has also continuously increased since then.
And to meet the expectations of users, wheel manufacturers have constantly launched many products with suitable structures for these three models so that we can freely choose. Cooper Tire is probably the most prominent name among the brands that receive the most trust.
With the wide range of products that Cooper Evolution HT is typical of, this unit has proven that there are still tires that can strike a good balance between price and performance. Thanks to that, owning a quality tire is no longer a distant dream whether you have excellent financial ability or not.
The article will discuss in detail the topic: Cooper Evolution HT Review.
Tire Features
With excellent construction and the ability to perform well in many different environments, the Cooper Evolution HT far exceeds the expectations of many users in an affordable tire model.
Although there are still some limitations, the impressive performance of this product can easily cover those defects and make this tire model one of the most respected names to own.
The first highlight that this tire from the Cooper Tire brand possesses is its quality composition with modern compounds.
Usually, products in this price range will only use rubber compounds with mid-range additives to not increase the cost too much.
But with Evolution HT, this is not the case when using a tire compound with high silica content to make tires.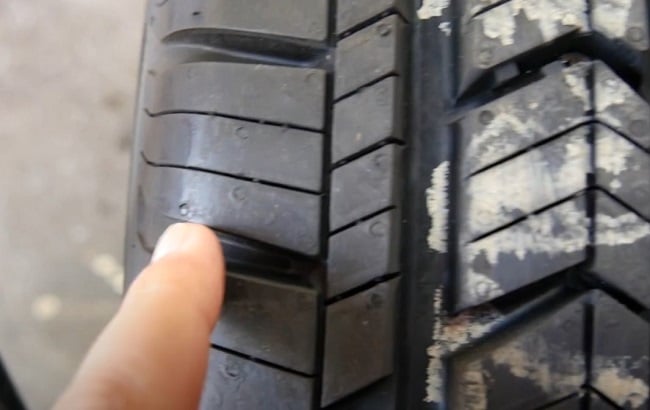 Silica is a chemical compound commonly found in high-strength glasses, so the presence of this substance will help enhance the product's performance. But the more silica, the higher the cost of the material and the more time it takes to manufacture.
The structural compound and the tire structure are also a detail of interest. This product has a superficial layer and two parts, the outer shell and the inner pads.
The manufacturer has used double-layer polyester for the external body to maximize balance and force absorption. This shell connects to the internal components with two wide, high-tensile steel belts and is reinforced by two layers of nylon caps for added durability.
Whether it's dry or wet, Evolution HT has unique technologies to help optimize performance for each terrain. If you are traveling on dry roads with lots of rock, 3D Micro-Gauge Siping will be a great assistant for you.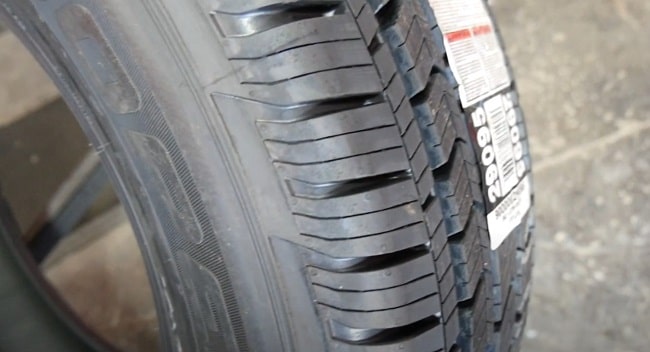 This technology allows tread elements to combine for better high-speed stability and a larger contact area with the road surface. It helps to move, whether at average or high speeds, to achieve the necessary strength.
The deep grooves and grips will play an extremely important role when operating in wet conditions. Because these details will solve the excess water, thereby preventing the liquid from penetrating too much into the tire surface.
Test Drive
The information below will help you somewhat shape the performance of Cooper Evolution HT on different surface conditions so that we can quickly get the proper judgment.
Not only that, but there is also information on other essential factors such as comfort and noise levels and maintenance indicators for your convenience.
Dry Traction
Cooper Evolution HT's dry surface performance is genuinely outstanding.
In this price range, few products possess a lot of technology and have a good enough structure to ensure that users have the flexibility to control and the necessary safety.
So we can rest assured that this tire model will still perform well whether on the flat surface of national roads or in rough areas with many obstacles in the suburbs.
If talking about the most influential factor of a tire on dry roads, it is the construction of the product and the quality of the materials it is made of. Fortunately, both of these factors on Cooper Evolution HT meet our needs.
The first is with the constitutive material. This product from the Cooper Tire brand is from a mixture of rubber with additives and ordinary silica, but a large amount of silica compared to many other products. With its inherent properties, this material increases the grip of the tire surface significantly.
So, we can confidently control the car on dry roads without worrying about the car slipping. More specifically, the tire's toughness is also considerably increased thanks to the valuable base plastic.
In addition, the product's texture is as good as the material. Like many Cooper Tire products, the Evolution HT comprises many different parts to ensure perfect performance and resilience.
Usually, when running on a dry road, we will face many external damaging agents such as soil, rocks, and debris, and it is the ability to absorb shocks and the thickness of the two. The texture layer will protect the tire. From there, we can ensure that we can cross these terrains most safely and conveniently.
It would be a huge omission not to mention the modern technologies for overcoming dry surfaces of this quality product. In which 3D Micro-Gauge Siping is probably the name we hear most often.
The contribution of this technology to the product's wet performance is excellent. Micro-Gauge Siping truly elevates wheel performance by combining the tread elements for better high-speed stability and a larger road contact area.
Despite the presence of Micro-Gauge Siping, it does not mean that we can underestimate the contribution of other technologies. The most typical is StabilEdge Performance, which improves handling and stability on dry roads.
By reducing the flex inherent to the independent tread blocks while interlocking the tread elements, the technology provides far better responsiveness than would otherwise be the case. As a result, the product will no longer experience shaking or loss of control.
Wet Traction
It can be that dry, and even wet terrain with high water coverage cannot prevent the powerful performance of Cooper Evolution HT. In fact, the product has a much better performance on damp terrain than other models of the same type.
With a wet road with a large amount of liquid, the first thing you need to care about is to keep the grip stable, thereby optimizing friction while moving. Fortunately, the Cooper Evolution HT has enough technology and the proper structure to maintain this parameter.
As mentioned above, the thick silicate layer helps maintain an impressive grip off-road. But really, this grip is still maintained when we move in slippery places.
In addition, four wide-circle grooves on the spike pattern help drain water from the contact patch, thereby limiting water penetration, which will help prevent dangerous hydrolysis.
And it would be a big mistake to ignore 3D Micro-Gauge Siping, one of the most versatile technologies on this product.
This technology helps the tire perform better on slippery surfaces by providing more biting edges needed for traction and braking.
Snow Traction
Except for thin snow surfaces, it is best not to use Cooper Evolution HT in any place where there is snow and ice, especially where there is heavy snowfall. This tire model is inherently not suitable to operate in this particular condition.
Comfort
This tire model from the Cooper brand will give you a comfortable feeling on any road that we will have to go through. In other words, whether the road is wet or dry, rough or flat, the only feeling you will see will be pleasant smoothness.
Noise
The tread design of the tire has particular positioning elements to reduce noise, so you won't have to worry about this annoying problem when using the product.
However, if you have been using it for a long time, the noise level will probably increase because even though the tread prevents noise from growing when the tire is worn, it is not enough.
Treadwear
Tire durability is sufficient for safe driving for 3-4 years before the product begins to reach a state of need for replacement. Additionally, the Cooper Evolution HT comes with a 60,000-mile warranty.
Should I Buy Cooper Evolution HT?
Cooper Evolution HT has never been a wrong choice if you want to own a product for crossovers, SUVs, and small trucks.
This tire model is the perfect combination with factors from durability, comfort to performance and of course, cost.
At half the price of other options, there is nothing better than a tire that is both durable and attractively priced while maintaining stable performance.
In another dimension, choosing this tire model is wrong if you have to move a lot in snow-covered terrain.
Conclusion
We can't deny that tires play a significant role in vehicle operation and in keeping your best friend safe as well. Therefore, I hope that today's article has brought you helpful knowledge, making it easier to choose the right product for your needs.
Our Full List of Cooper Tires Review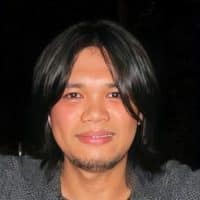 Alvin Reyes has expertise in automotive evaluation. He collaborated with famous newspapers and is still making efforts in tire review for DrivingPress.com