Cooper Tire & Rubber Co. is an American business famous for its high-quality tires. So where are Cooper tires made? Are they all 100% American products?
This question evokes curiosity in many people since Cooper Tire & Rubber Company has many plants all over the world. Yet, you won't have to bother with it anymore as this article covers everything you want to know.
Besides, we will also provide some valuable information about Cooper tires, including their quality, codes, and some of the most popular models.
Let's dig into the details!
Where Are Cooper Tires Made?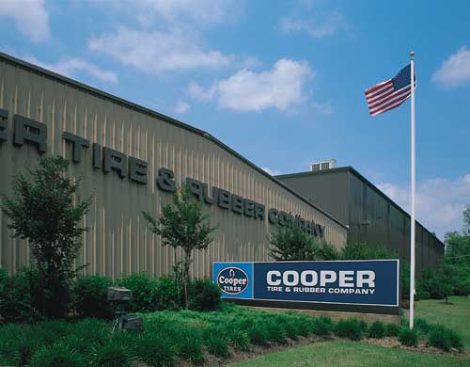 Cooper has factories in the USA and some countries, such as China, Mexico, Serbia, and the United Kingdom. All those facilities manufacture the tires.
The factories work on tire development. After making the tires, they will send their product to the test center in Pearsall, Texas.
Those centers will claim the green light on the development.
Are Cooper tires made in the USA?
Yes. Cooper is a solid American brand. The company manufactures its products right in the country. Since it has four U.S-based facilities, each is in charge of a certain kind of tire, for example:
Texarkana, Arkansas: Passenger and light truck tires
Clarksdale, Mississippi: Mixed operations
Tupelo, Mississippi: Passenger tires
Findlay, Ohio: Light truck tires
However, Cooper Tire & Rubber Co. is an international company. So factories in the USA don't exclusively produce the tires.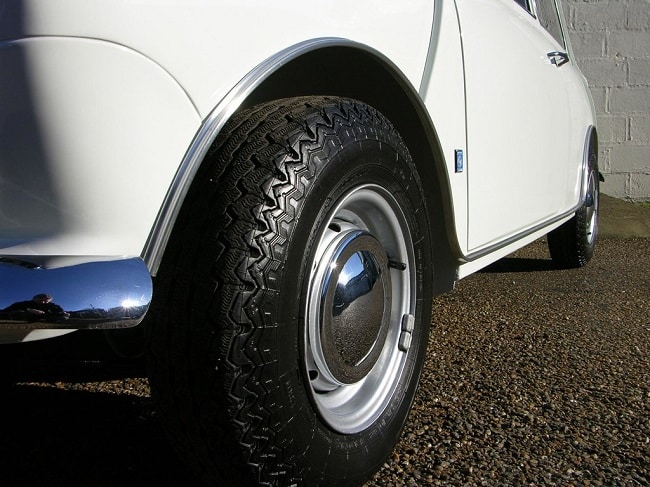 Are Cooper tires good?
No matter which facility manufactures the tires, they all have excellent features, such as:
Good traction
Big treadwear warranty
Temperature resistance
How to Identify Tires Made in the USA?
By checking the codes on the tire, you can tell where a Cooper tire was created. This method works for any American-based tire.
A code includes five parts in this order: Department of Transportation (DOT) -> Plant Code -> Size Code -> Manufacturing Code -> Time of Manufacture. You just need to focus on the Plant Code to identify the place of production.
Some Cooper USA plant codes are:
3D – Albany, Georgia
UP – Findlay, Ohio
UT – Texarkana, Arkansas
U9 – Tupelo, Mississippi.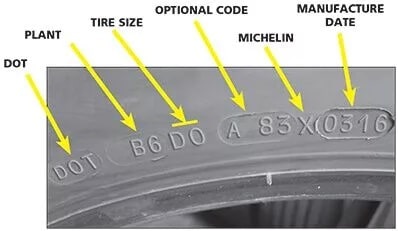 Difference Between Tires Made In The U.S. vs. Tires Made Outside Of The U.S.
Due to global technical advancement, there are probably minimal differences between tires produced in the United States and those made in other countries.
Quality control procedures will probably be in place for a big brand like Cooper Tire. The control policy guarantees that no matter which factory makes the tires, they will be of the same quality for their clients in that area.
Besides, the tires must adhere to local laws. For example, when making Cooper tires in the USA, the factories must follow the American manufacturing laws and other laws about tires and safety.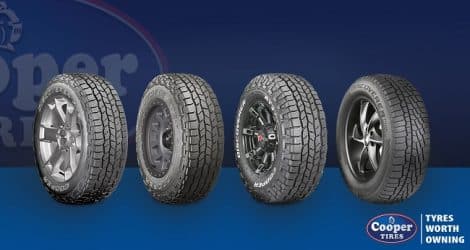 Cooper Tires Facilities And Subsidiaries
Cooper Tire, a global group of subsidiary businesses with its corporate headquarters in Ohio, has 60 production, sales, transportation, design, and technical facilities. The UK-based Avon Tyres firm, which manufactures tires for road cars, motorcycles, and motor racing, is on the list.
Aside from Avon Tyres, Cooper has six other subsidiaries. Here is an overview of the seven subsidiaries:
Avon Tyres: This UK-based company, launched in 1904, is one of the most reliable brands in Europe.
Mastercraft Tires: Mastercraft offers cheaper versions of Cooper tires, although it uses the same technology. The tires can fit SUVs, passenger cars, and light trucks.
Mickey Thompson Tires & Wheels: Established in 2003 in Ohio, the company has earned a lot of success in South America. It's famous for truck, drag, and street tires.
Roadmaster Tires: This company is in China and is popular for its durable tires. It produces tires for buses and delivery, long-haul trucks.
Dean Tires: Dean is a 100% American brand that debuted in 1923. You may have heard about its robust, all-terrain tires.
Starfire: Starfire is also a US-based company. It designs, produces, and examines every tire, working closely with the parent company.
Dick Cepek: The brand is successful with its affordable and durable tires. These products can fit trucks and SUVs on and off the road nicely.
What Are Cooper Tire Types?
Cooper produces many tires, so it divides the products into different categories for customers to choose the best model easily.
Summer Tires
If you commute in places with warm temperatures during the year, Cooper summer tires will be the best option for your vehicle. On wet and dry terrain, their design gives them sufficient traction.
The summer tires have a robust and flexible tread. The sticky compounds in the tread material bring out an ideal grip on slippery ground and maintain their toughness in heat.
Winter Tires
Cooper winter tires are perfect for cold weather and snow-covered routes.
These tires have deeper grooves, giving better traction to cope with slippery surfaces like snow and ice.
Cooper also manufactures studded tires with superior traction in icy weather. With those tires, turning, accelerating, and braking are simple.
All-Season Tires
Cooper all-season tires have all the advantages of winter and summer tires. Their distinctive tread designs are the best weapons to fight wet and dry surfaces.
The stability of these automotive parts improves thanks to the rubber compound technology dramatically. This technology helps with tackling complex conditions because your tires have become tougher and more flexible.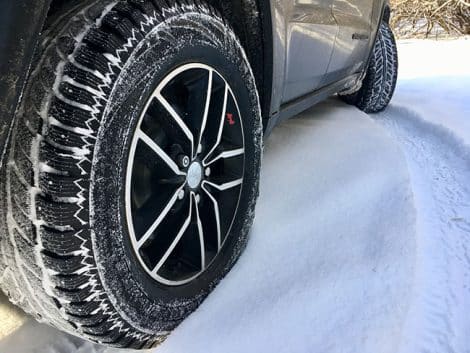 Most Popular Cooper Tires
Cooper has offered many outstanding products to the market. Here are the well-known tire models that have built the brand's reputation.
All-season Tires
The product is the best choice whether you're searching for a class package that can suit a variety of passenger vehicles. It's also suitable for the Sedan family car that operates excellently on any terrain.
The tread pattern of this tire is remarkable and delivers even wear, good warming, and absorption. The midrib offers stability and superb grip for the price.
The Cooper CS5 Grand Touring tires are made for modern passenger cars, SUVs, crossovers, and minivans. They deliver exceptional performance for daily driving.
Cooper's latest technology has provided the CS5 line with four times as much silica as other models, enhancing its efficiency to the next level that can hit all road conditions.
Coupled silica is the product's primary component. The item not only has a special combination, but it also has a gorgeous, asymmetrical design.
Due to the Micron-Gauge 3D slot's ability to create numerous angles, you can drive in light snow without too much problem. This feature is ideal for low friction conditions.
The Cooper Evolution HT is a tourist tire. Yet, you can also use it for all seasons thanks to its powerful features.
The tire's producer has focused on enhancing the tire's smoothness and comfort of operation. Furthermore, the Evolution HT shares many characteristics with other goods from the Cooper brand, including a strong grip and durability.
With its extensively developed braking, handling, and cornering, the Cooper Cobra Radial is ready to fight all weather conditions. It has a well-calculated void ratio and an excellent all-season tire compound.
The unique lettering is one of Cooper Cobra Radial G/T's most outstanding features. This feature provides resilient good looks and guaranteed traction at the same time.
The Cooper Zeon RS3-G1 tire series fits coupes, sedans, and sports automobiles nicely. It will show you how a Cooper tire can handle slippery surfaces.
In particular, the product's silica component and asymmetrical design give it an exceptional cornering grip. Meanwhile, it doesn't cause any annoying noise while taking a turn.
The Discoverer SRX employs a high-silica, all-season compound that has a symmetric tread pattern. These features make the cross-rotation simple and reduce uneven wear possible.
Cooper's StabilEdge Performance technology also lessens tread block slippage, improving stability and control in dry conditions.
All-terrain tires
Try the Cooper Discoverer AT3 4S if you worry about how long off-road loops will last. This product can run smoothly on different types of terrain. Even after working for a long time under harsh conditions, it still retains its durability.
Cooper created the Discoverer AT3 4S tire in the style of a special Safety Grip to acquire the above benefits. The tire also contains up to five ribs for optimum performance to help you conquer the roads.
The ground-breaking design of this series is unique. It combines the street performance you often find in a sport truck tire with an all-terrain grip, establishing a remarkable construction.
This model, designed for SUVs and truck drivers, has an aggressively attractive tread pattern that instantly grabs your eye and draws attention.
Discoverer ATP II makes its name in the list of best all-terrain tires because it can achieve the balance of off-road power and on-road comfort.
By staring at the tread pattern, you can assume that this tire doesn't cause any noise during the drive. And you're right!
You will enjoy your pleasant trip thanks to the reduced noise and vibration.
The Cooper Discoverer S.T. Maxx gives you the best of both worlds with its off-road traction and on-road comfort.
The Armor Tek-3 frame and a robust new silica tread compound work together to produce a tire that can withstand harsh impact.
The Cooper Discoverer AT3 XLT is an excellent choice for pickup trucks due to its superior traction, durability, and payload.
This tire model features a lot of technology to give you a pleasant ride on the highway while still supporting heavy weights.
Mud terrain tires
Durability is one of the objectives that Cooper aims to build this series. And the manufacturer has achieved this goal successfully with the stone protective barrier built into the tire.
Cooper has used special tools for managing rough terrain. The Evolution M/T's mud-piercing power is significant thanks to Mud Slingers, which may clear all build-ups in the tread.
Cooper's Discoverer STT Pro tire was made to withstand the toughest off-road conditions. It can deal well with rough terrain, including mud, pebbles, sand, and grit roads.
The tire also maintains adequate refinement for regular on-road driving while offering great wet pavement traction.
Winter tires
The Cooper Evolution Winter Tire is the best choice for the treacherous winter's deep ice and snow because it provides outstanding traction.
You will be secure using the tire because it has snow groove technology. The three-peak mountain snowflakes certification adds up to the advantage.
Frequently Asked Questions
What are Cooper tires made in China?
All Cooper truck tires are made in Hangzhou, China. The company produces about 250,000 to 300,000 units every year.
Are all Cooper tires made in the USA?
No. Cooper is an international brand, so it has other facilities worldwide.
How are Cooper tires rated?
Users can rate Cooper tires based on their quality, price, range, fuel efficiency, durability, and handling. According to their experience, they rate the Cooper products relatively high, from 4 to 5 stars.
What car tire is made in the USA?
Cooper, Goodyear, Dunlop, Kelly-Springfield, and Hoosier are the most famous American tire brands.
How much do Cooper tires cost?
The cost of a Cooper tire varies depending on numerous factors, such as the size, type, and retailer. According to Tirebuyer, these tires range from $70 to $530.
Conclusion
Cooper is a global brand that has numerous facilities around the world. But you don't have to worry about the quality even when the products are not U.S-made.
All the subsidiaries use the same technology to guarantee optimal performance.
Hopefully, you have found satisfactory answers to your questions in response to the question: "Where are cooper tires made?".
If you have any related questions, don't forget to leave them in the section below. We will assist you as soon as possible!
Our list of Cooper tire reviews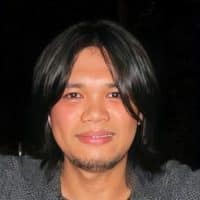 Alvin Reyes has expertise in automotive evaluation. He collaborated with famous newspapers and is still making efforts in tire review for DrivingPress.com