G'day, petrolheads! The name's Alvin Reyes, and I'm a car enthusiast with more knowledge about vehicles than a NASCAR driver knows about left turns. With eight years under the hood as a grease monkey and five years selling car parts, I know the ins and outs of automobiles like the back of my hand.
Living in an area with harsh winters and heavy snow cover makes it more challenging than ever to move around.
You need to equip your vehicle with winter tires to stay safe while driving on snow and ice. Yet, finding the right winter tires is a challenge for any driver.
The best winter tires require high traction, excellent dry and slippery braking performance, as well as resistance to thermal fluctuations.
I have spent a lot of months searching for reliable models. Surely you will not want to miss any of the versions in the list below.
Detailed Reviews Of The Best Winter Tires for 2023
Without making you wait any longer, below is a detailed review of today's most worthy winter tire models. Scroll down to read more details!
Michelin X-ICE Snow
Best winter tires for Extreme Weather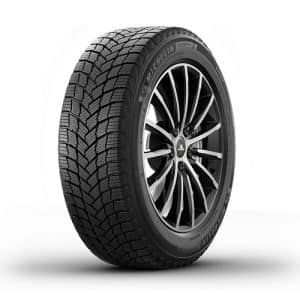 As someone who lives in an area with harsh winters, I understand that driving on snow and ice can be a daunting experience. Insufficient traction and inflexible brakes are just a few of the many problems that hinder safety when traveling.
But luckily, I found a few reliable companions for commuting on snow-covered roads. And Michelin X-ICE Snow is such a product.
In cold weather conditions, X-Ice Snow's compound remains flexible. The product also provides enough traction. Thanks to that, I didn't get stuck even in heavy snow.
Another advantage I am impressed with in this tire model is that the braking distance is relatively short. According to my test results, the braking distance of the Michelin tire is up to 6 feet shorter. Even when braking sharply during acceleration, the tire is not too noisy and provides the necessary reliability.
As a winter tire model, the daily traction of the product is underestimated.
The braking distance on the dry highway is not too long, and the cornering ability of the product is also quite good. In particular, it is difficult to find a winter tire with excellent water resistance like Michelin on wet surfaces.
In addition, the advantages I love when traveling on snow roads of this tire model continue to operate on dry roads. Therefore, even in heavy rain, I still drive confidently and accelerate.
I must also commend the tire's durability. The product is also one of the few winter tires with a warranty of up to 40,000 miles. In terms of durability and tire wear warranty, X-ICE Snow has surpassed most of the competition.
My only complaint about this winter tire model is the noise when driving on the highway. If the manufacturer from France can overcome this drawback, X-ICE Snow promises to be one of the perfect winter tires.
Pros
Good traction on ice.
Good cornering on dry roads.
Good waterproof on slippery roads.
Shortest snow braking distance in its class.
Treadwear warranty service up to 40,000 miles.
Cons
Not the most comfortable option.
Bridgestone Blizzak DM-V2
Best for Slush Grip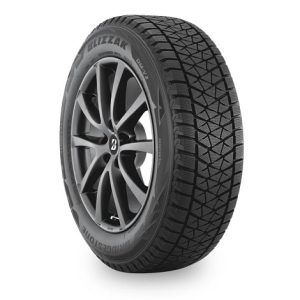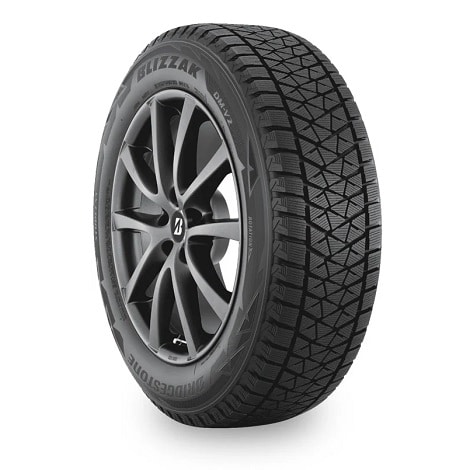 If you live in an area with harsh winters, you're undoubtedly familiar with Slush, a mixture of snow, water, and mud.
Driving through slush is a dangerous challenge with corners. Because accumulated mud will be a significant barrier, negatively affecting traction.
In this case, one of the winter tire models you can count on is the Bridgestone Blizzak DM-V2.
The Bridgestone tires took me by surprise when making turns on the slush. This mixed-terrain product is so good that I feel like I'm driving on a regular wet road. The natural and balanced feeling when entering tricky corners is also a point I appreciate in the Blizzak DM-V2.
In addition to slush on mixed terrain, this tire model handles quite well on ice. The product's grip and braking distance on ice is excellent in its category.
Similarly, this tire model also has impressive braking distance and outstanding traction on snow.
For such good performance, Bridgestone chooses to continuously improve instead of sacrificing dry grip like many other manufacturers. As a result, the Blizzak DM-V2 still provides safe and stable handling on dry roads.
This tire model maintains a high grip and short braking distance in heavy rain conditions. In addition, the product also can limit vitrification, providing a safe driving experience.
In short, the Blizzak DM-V2 meets the needs of drivers living in areas with long winters. The only issue with the product I'm not happy with is that Bridgestone doesn't offer a treadwear warranty. It is a significant omission when Bridgestone is a famous brand, and the Blizzak DM-V2 is an expensive model.
Pros
Handle slush well
Safe handling in heavy rain.
Stable handling on dry terrain.
The cornering is balanced and natural.
Quiet and comfortable even on rough terrain.
Cons
Does not provide treadwear warranty
Bridgestone Blizzak WS90
Best for Ice Control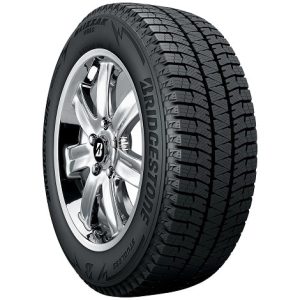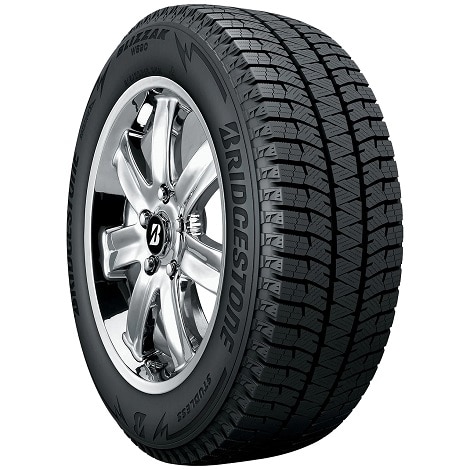 Bridgestone, at the launch of the Blizzak WS90, proudly announced it as "a leader in ice control." And after a long time of use, I understand why the brand from Japan is so confident.
The Multi-Cell compound maximizes its strength on slippery ice surfaces, removing the water layer between the spikes and the ice. As a result, even on the most slippery surfaces, the Blizzak WS90 still offers the highest grip.
I can even confidently accelerate on the runway with this tire model. With a short braking distance, Bridgestone minimizes possible incidents on the ice.
Impressive performance on harsh surfaces like ice makes it understandable that the Blizzak WS90 also excels on snow.
Since using the Blizzak WS90, I am no longer stuck in the snow every winter. In addition, I also get a reasonably quick input response, and the driving experience is quite comfortable.
The rather impressive input response continued to last when I used the Bridgestone Blizzak Ws90 on dry roads. On this surface, the product also provides excellent traction, even more than specialized summer tires.
The performance on the slippery roads of this tire also did not disappoint me. From water resistance to input response, the Blizzak WS90 is pretty stellar.
Even when it comes to braking performance, the stopping distance of this Japanese tire is far ahead of many other outstanding winter products.
Not only am I satisfied with its off-road performance, but I also commend its comfort and refinement. During use, I did not experience any discomfort with the noise or ride quality that the product brings.
Overall, the Bridgestone Blizzak WS90 is a winter tire model offering a perfect user experience. Unfortunately, the price of this product is not low, making it difficult for many drivers to access.
Pros
Good waterproof.
Good on-ice control.
Excellent traction on dry surfaces.
Top braking performance on wet roads.
Noise and vibration are at acceptable levels.
Cons
Continental VikingContact 7
Best for Wet Performance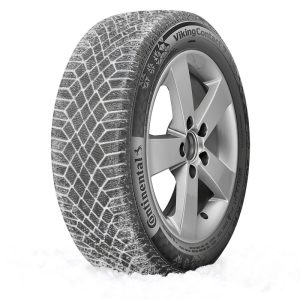 When I first learned about Continental VikingContact 7, I was intrigued by the product's specialized Nordic compound containing rapeseed oil. Only when I experienced the product did I understand why Continental decided to use this material.
In freezing temperatures, the tire compound containing rapeseed oil remains flexible enough. Thanks to that, the product can still move on the snow safely.
In warmer weather, but the road is slippery due to heavy rain, a large amount of silica in the tire will come into play.
This material offers impressive performance and handling on wet roads. Combined with water-resistant open grooves, the stability when operating in a heavy rain of VikingContact 7 is not inferior to any all-weather tire.
This tire from Germany often helped me accelerate on slippery roads, but I did not turn the wheel. Even so, one point in the product's wet performance still makes me unhappy: braking distance.
Compared with winter models, this product still has quite excellent braking performance. But I expected even shorter Continental VikingContact 7 braking distances to match the in-class models.
Pros
Move-in the snow safely.
Good waterproof opening groove.
Safe acceleration on slippery roads.
Stable when operating under heavy rain.
Flexible tire compound in all temperatures.
Cons
Braking distance on wet roads is not excellent.
Cooper Evolution Winter
Best for Grip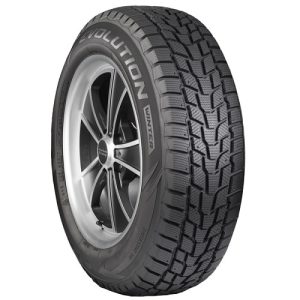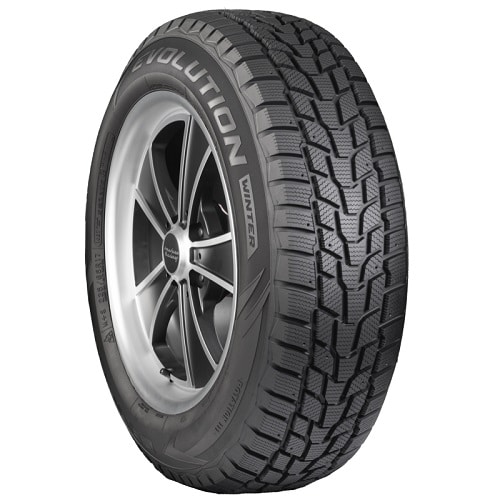 To move safely on heavy snow and ice, I always prefer tires that can be riveted, which improves grip. And Cooper Evolution Winter is such a tire.
With or without studs, the Evolution Winter is still a strong competitor to a wide range of specialized winter tires from other well-known brands. It has all the features needed in a winter tire: safe, predictable handling, short braking distances, and impressive traction.
On the ice, Evolution Winter's performance didn't let me down. The traction of this tire is quite impressive. In particular, after adding rivets, it isn't easy to find a tire that is safer on icy surfaces than the product from Cooper.
Yet, a winter tire model worth the most and handling well on the snow must also perform well on other surfaces. And Cooper Evolution Winter is no exception.
On dry roads, it still offers enough traction and predictable handling. While it can't claim the top spot as its Michelin competitors, the Evolution Winter can generally handle dry sugar pretty well.
On wet surfaces, Evolution Winter is no longer inferior to any opponent. Because of the large deep grooves, the product has an impressive waterproof ability. The Cooper's braking distance is class-leading, and the excellent grip keeps me safe even in heavy downpours.
Give a lot of compliments to this tire model from Cooper, but I still feel dissatisfied with the product. This tire is quieter than its predecessor but bounces back when driving at high speeds. Besides, ride quality is also noticeably reduced when moving over uneven surfaces.
Pros
Work well on ice
Good waterproof.
Reliable handling on heavy snow.
Predictable handling on dry roads.
Excellent traction in the big buy.
Cons
Ride quality decreases on uneven roads.
Firestone Winterforce 2 UV
Best snow tires for Light Truck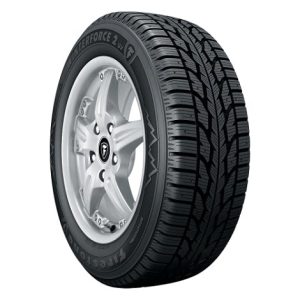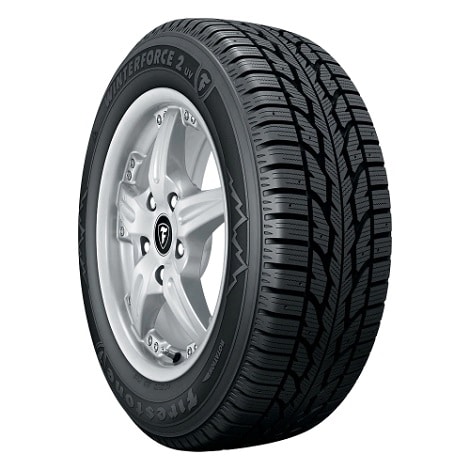 If you are looking for winter tires for light trucks and vans, I will not hesitate to recommend the Firestone Winterforce 2 UV.
I used the Firestone Winterforce 2 UV all winter without any extra studs. Surprisingly, the product still feels solid handling and has enough traction not to get stuck in heavy snow.
On the ice, despite having a hard time without the help of studs, Winterforce 2 Uv still accomplishes the task quite well. The product still provides enough traction to accelerate and corner safely.
When the harsh winter passed, I used Firestone tires to travel on dry and wet roads. On dry roads, the tire lacks responsiveness but makes up for it with a safe driving experience.
In contrast to the dry road, the performance on the wet highway of Winterforce 2 UV is quite good. The product provides a short braking distance, good traction, and effective waterproofing. All the above advantages have made a tire safe to move in the rain.
In the end, I am pretty satisfied with the tire's durability. Winterforce 2 UV has been with me through two harsh winters. And the promise in the future, the product will still accompany me in many winters.
I will probably use this dedicated model of Firestone even longer if its highway noise improves. Hopefully, the manufacturer can soon fix this drawback, making driving more comfortable.
Pros
Enduring.
Short braking distance.
Safe cornering in slippery conditions.
Waterproof, snow-effective adhesion.
Handle well on tape, even without studs
Cons
Loud noise on the highway.
General AltiMAX Arctic 12
Best for Hydroplaning Resistance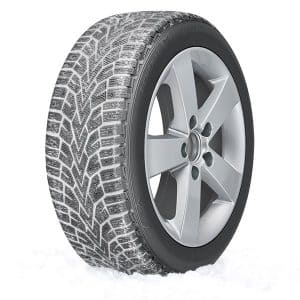 One of the best things about the General AltiMAX Arctic 12 is its good wet handling, even better than all-weather tires.
General's strength on wet roads probably comes from the wide side grooves that drain quickly to combat vitrification. But when it comes to this tire model, the issue I pay most attention to is the ability to operate in the winter.
Despite its relatively affordable price, the Altimax Arctic 12's performance on ice and snow is not inferior to any product from high-end brands.
With or without rivets, the ability to grip the road and brake on the snow of this General tire is still quite impressive. In addition, even on the harshest terrain, this tire model provides a solid feel in the center and steering response.
Another commendable advantage of this product is its impressive tire durability. Compared to its predecessor, AltiMAX Arctic 12 distributes pressure more evenly, so wear is also significantly improved.
The only downside of this product is the loud noise when driving at high speed.
However, considering other advantages such as affordable price and excellent durability, the above disadvantage is entirely acceptable.
Pros
Affordable price.
Drain water quickly.
Tires wear evenly and are durable.
Braking on snow is good even without studs.
Multiple biting edges increase traction on snow.
Cons
Loud noise when driving at high speed.
Goodyear WinterCommand Ultra
Best for Acceleration On Ice
During my first test drive, I didn't get a chance to evaluate the Goodyear Wintercommand Ultra's performance on snow and ice. However, I have a pretty good impression of the product's smoothness and dry grip.
The WinterCommand Ultra offers decent dry traction for a winter tire branded with the three-peak mountain snowflake (3PMSF).
But the most surprising thing is that the product does not make too much noise like many winter tires with impressive treads.
Goodyear's noise is not too loud, even quite similar to the sound of all-season tires. I could still hear the tire roar while sitting in the cabin, but the noise didn't distract me.
In the second contact, I had the opportunity to stick with this Goodyear tire model for a long time. WinterCommand Ultra has been with me through a bad winter, and the product experience is quite impressive.
One of the most memorable experiences was during long-distance driving, when a snowstorm hit, leaving me with the risk of getting stuck on the road again.
Fortunately, WinterCommand Ultra didn't let that happen. The product offers impressive grip, making me not have any difficulty when stopping suddenly or cornering. I can even accelerate quickly on the ice with this tire model.
I have not been able to test this tire model in areas with highly harsh winters with several inches of snow for months.
But with my experience with WinterCommand Ultras, I believe it can help you move safely in the worst weather conditions.
Before recommending you to choose this winter tire model, I want to mention the remaining drawback of the product: the driving feeling is not too good.
The reason may be that the steering system is quite sensitive and light, making the steering feel pretty forced.
Pros
Cozy and quiet.
Safe acceleration on ice.
Impressive grip on wet roads.
Easily handle all weather conditions.
Increase the contact area with the road surface.
Cons
The driving feeling is not perfect.
Things to consider when choosing winter tires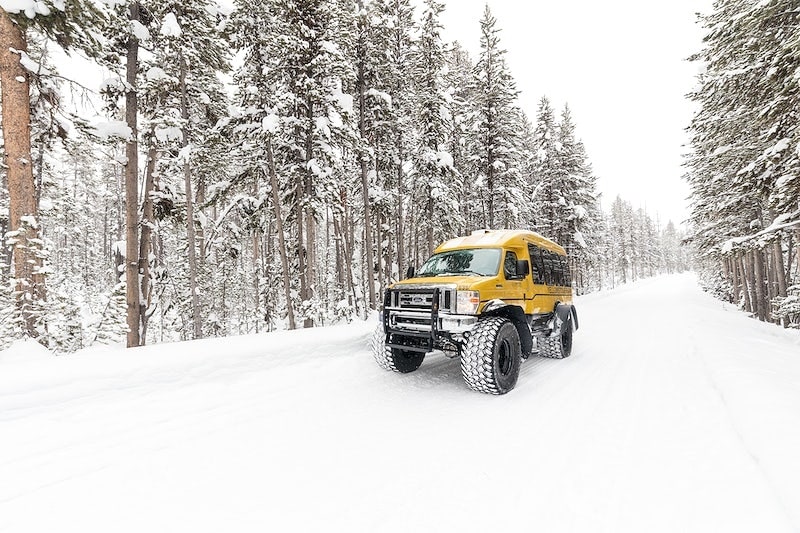 After a long time of searching and detailed evaluation, here are some experiences that I want to share. Hopefully, the evaluation criteria below will help you easily choose the right product.
Tire size
Tire size must be suitable for the vehicle and uniform. To read the size specifications, look at the sidewall. The first four digits represent the tire type and tread width, and the second two represent the top hold ratio and tread width. Finally, the digit after the R is the diameter of the tire.
Handling and braking
For safe driving on snowy terrain, handling and braking are the two most important criteria. Therefore, your product must have reliable braking performance and the ability to handle low temperatures.
Ideally, you should choose products with compounds that are flexible even when the temperature drops below 7 degrees Celsius. Also, when it comes to braking performance, the shorter the stopping distance, the more it is worth considering.
Budget
The price of a product depends on many factors, such as materials, advanced technologies, and brands. To make the best choice, you should consider certain factors that need to be in the tire, eliminating unnecessary features.
Also, don't forget to compare prices and follow promotions to get the best quality products at the lowest prices.
Consider the road surface.
Everyone's driving needs are different. For example, if you mostly drive on the street, you won't need too many advanced features like superior terrain handling or stopping distances.
However, if you are adventurous, you should invest in high-quality winter tires.
FAQs
During my search, I received quite a few questions regarding winter tires. And below are my answers to some of the most frequently asked questions.
Do good winter tires make a difference?
Winter tires make a difference, especially when you're traveling on ice. Winter tires can better handle bad terrains such as hills and slippery terrain than summer tires.
How long do winter tires last?
Contrary to popular belief, winter tires are pretty durable. Many models of high-quality winter tires have been recorded that can last from 6 to 10 seasons.
What are the disadvantages of winter tires?
Some disadvantages of winter tires are that the soft rubber is prone to punctures that do not handle flexibly as all-season tires.
Can I put 2 winter tires on the front only?
You should replace all tires on your vehicle with winter tires instead of just fitting the front axle. Installing specialized tires on the front wheel can expose you to dangers such as poor cornering and loss of rear wheel traction.
How often should you rotate snow tires?
The ideal tire rotation frequency is every 5,000-7,000 miles or every 6 months.
Conclusion
I have recommended the top 8 best winter tires for you with the most detailed reviews. As you see, each name has impressive strengths.
The Michelin X-ICE Snow stands out the most with its 40,000-mile warranty. Also, the Bridgestone Blizzak DM V-2 is a good choice with excellent durability.
Whatever you choose, the list of best winter tires above has helpful suggestions. I hope you find the right product for ice and snow soon!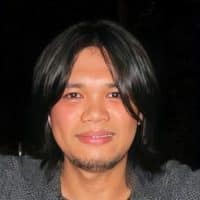 Alvin Reyes has expertise in automotive evaluation. He collaborated with famous newspapers and is still making efforts in tire review for DrivingPress.com