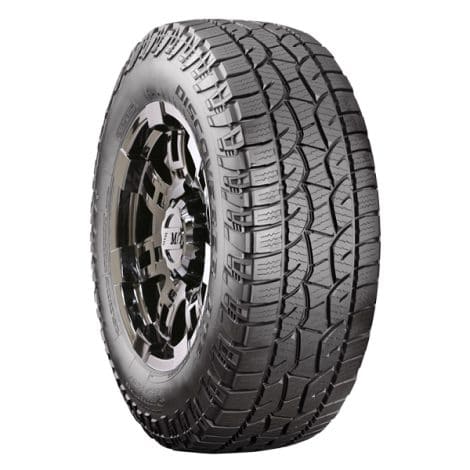 Cooper Discoverer ATP II is a special tire that can meet off-road driving requirements but offers street handling with the quality of comfort.
These advantages have made this Cooper tire the first choice of SUV and truck owners. But does its actual performance match expectations? What are the advantages and disadvantages of this product?If you are considering this tire, check out the Cooper Discoverer ATP II reviews below. This detailed article includes my tests to clarify their advantages in detail.
Specifications & Features
Cooper orientated the Discoverer ATP II as an off-road tire that provides excellent on-road and off-road performance.
To give a reasonably balanced handling power, the manufacturer has equipped the tire with many exciting features.
Design
I was pretty surprised with the tire's design on first contact. Its flat spike blocks differ from most of my in-class choices. As such, I was expecting its smoothness on the streets and highways.
And Cooper Discoverer ATP II did not let me down. Due to the unique tread design, it makes good contact with the road surface.
The treads do not create a loud noise. On the contrary, they also guide airwaves away from the tire surface, limiting growling.
During my daily driving journey, I stay focused and not disturbed by tire noise.
Another advantage in the Discoverer ATP II's design that I'm impressed with is the ample amount of biting edges.
This equipment promises to bring an excellent grip on slippery roads in the rainy season, even in the not-too-harsh winter.
Compound
To create a tire with performance that meets the needs of everyday and off-road driving, Cooper developed a powerful tire compound.
I appreciate the flex and chip resistance of the rubber tire compound Cooper provides. Discoverer ATP II has accompanied me on many harsh off-road trips.
After a long time of use, the tire is worn evenly, without scratches or punctures.
The versatile four-season tire compound is also my favorite advantage of Discoverer ATP II's rubber compound.
Instead of replacing a new set of tires when the weather changes, I need to equip the car with some tires. Cooper and drive confidently year round.
Test Drive
Dry and stability
Cooper Discoverer ATP II has a pretty excellent performance on dry terrain. It meets my expectations of an off-road tire when traveling on dry roads.
The grip of the tire is relatively stable. Driving around town or the highway is not a big challenge for Cooper tires.
Tires provide reliable braking distances. While not the shortest in the category, what the Discoverer ATP II has to offer is enough for me to travel safely.
In addition to daily driving, I also tried driving at the speed limit to evaluate the ability of ATP II to handle the intense activity.
The results received were quite surprising when the tire handling was relatively stable. It still maintains the necessary control and traction.
Wet and hydroplaning ​resistance
Wet pavement is also terrain that Discoverer ATP II handles quite well. On slippery terrain, the silica treads that Cooper equipped maximized their power.
Tires have a pretty impressive grip on wet roads. Due to the harsh terrain conditions, the grip, in this case, cannot be compared with the performance on the dry road. However, the Discoverer ATP II's handling ability on slippery roads still far exceeds many options in the same class.
I used Cooper tires during the rainy season. And even when moving through deep puddles or under heavy rains, wheel slip or wheel rotation does not occur.
In addition to grip, the braking distance is an impressive advantage of Discoverer ATP II. It doesn't move too much since I pedal fast. So, I always confidently drive at high speed, even in heavy rain.
In the end, the Discoverer ATP II is one of the best waterproof all-terrain tires I've tested. The space between the treads has been optimized, helping to remove water on the tire surface quite well.
Cooper tires show no signs of vitrification when traveling through the harshest wet roads. Instead, it always keeps a pretty good bond with the road surface.
Snow and ice traction
Cooper Discoverer ATP II does not receive a 3PMSF rating. Therefore, I would not recommend using this tire model to conquer heavy snow or extreme ice. Tires also won't handle packed snow well, intense layers of snow.
However, I still have reasonably reliable shallow snow driving experiences with the Discoverer ATP II. The tire provides ample traction on shallow snow without freezing and ensures a stable ride.
On rough terrain, I never lost control and encountered unsafe situations.
However, I will not test the Discoverer ATP II on ice because this tire model is challenging to provide the necessary traction, acceleration, and braking.
The weak performance on ice and heavy snowy terrain didn't disappoint me.
I understand that the winter performance of this four-season tire cannot be the same as specialized models.
Handling, steering feel
I usually don't overestimate the all-terrain tire's handling. These tires often cannot provide the responsive steering response of high-performance products.
Cooper Discoverer ATP 2 can't completely change my preconceptions. Yet, it has also surprised me by bringing some innovations in handling and responsiveness.
With the orientation of a tire suitable for both on-road and off-road needs, the Discoverer ATP 2 offers enough responsiveness, precision, and flexibility for everyday driving.
Sometimes during driving, I feel that the steering feel of the tires is a bit vague.
However, the above feeling will no longer make me uncomfortable when reducing the speed to the allowable limit.
The tire does not have excellent feedback, but it does support straight-line tracking quite well. I only noticed the advantages of this feature when traveling on rough roads with many potholes.
Off-road
In addition to testing highway trips, I use the Cooper Discoverer ATP II to satisfy my passion for off-road driving. The tire's rough terrain handling did not disappoint.
The off-road driving feel is quite good. It maintains contact with the road surface and provides precise steering and feedback. I appreciate the safe and stable driving experience that the tire provides.
On soft and loose terrain, such as dirt and mud, the Discoverer ATP II offers firm grip and traction. Optimized tread block and ideal tread depth keep me moving forward on muddy terrain.
It seemed to struggle quite a bit on deep muddy terrain to avoid getting stuck. I wish Cooper had changed the flat tread pattern to a more robust and valuable design on rough terrain like this.
I also tested the Discoverer ATP II on trails and hard-packed rock surfaces. On these terrains, the tire handling is relatively stable.
In particular, its slots have removed rocks, soil, and gravel from the thorn grooves. As a result, traction and tire life are always guaranteed.
However, this model can't seem to reach its best in deep mud. Grip and braking performance are also significantly reduced, even at slow speeds.
Quick Rundown Of Cooper Discoverer ATP II
The Cooper Discoverer ATP 2 is not a perfect product like many other Cooper models. Besides the excellent advantages, there still exist some disadvantages.
Before choosing, you should refer to its pros and cons below.
Pros
Stable handling in all weather conditions, including light snow.
Quiet ride, no vibrations.
It eliminates vitrification quite well
Reasonable price.
The balance between on-road and off-road performance.
Cons
Struggling to get through the deep mud.
Size options are not varied.
Should You Buy It?
The Cooper Discoverer ATP II can balance off-road performance and street handling quite well. It is comfortable and smooth but also provides strong traction on rough roads.
With the above advantages, it will be an excellent choice for those who love off-road driving and appreciate riding quality.
Also, if you still have to cross the highway most of the time, Cooper Discoverer ATP 2 is still a perfect suggestion. With it, you won't have to change tires as often, but your car will still achieve stable performance in the long run.
Finally, this Cooper model is worth a try if you care about durability and budget.
Despite its excellent performance, Discoverer ATP 2 is not the right choice for everyone. If you are passionate about conquering deep mud or more challenging terrain, Cooper tires will not be the optimal option for you.
It also only offers specific sizes. Large SUV owners may struggle to find a model that fits their rims.
Conclusion
Cooper Discoverer ATP 2 is not the perfect all-terrain tire. Yet, it met my passion for light off-road driving, and daily driving needs quite well.
With an affordable price, quiet operation, and highly stable handling, the Discoverer ATP II is a good buy for me.
With the Cooper Discoverer ATP II review above, have you made your decision?
If you have any opinion, don't hesitate to discuss it with me by commenting below. I hope you find a suitable tire model soon and have the most satisfying driving experience. Thanks for following my post!
Our list of Cooper Tires Review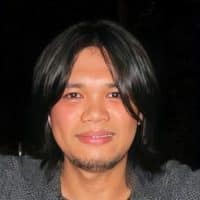 Alvin Reyes has expertise in automotive evaluation. He collaborated with famous newspapers and is still making efforts in tire review for DrivingPress.com