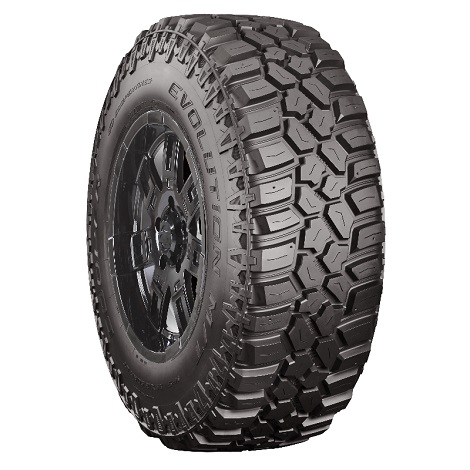 Slippery and muddy roads are always difficult challenges to overcome with your tires. Understanding the need to move on this precarious terrain, manufacturers have launched many products with features to operate on mud.
The Cooper Tire brand is no exception when introducing to users the Cooper Evolution M/T tire model with impressive performance and a price that is suitable for many different audiences.
Although it is a tire that specializes in working on mud, with its remarkable structure and excellent performance in many terrains, the tire is still suitable for operating in many different conditions.
The article will discuss the topic in detail: Cooper Evolution M/T review.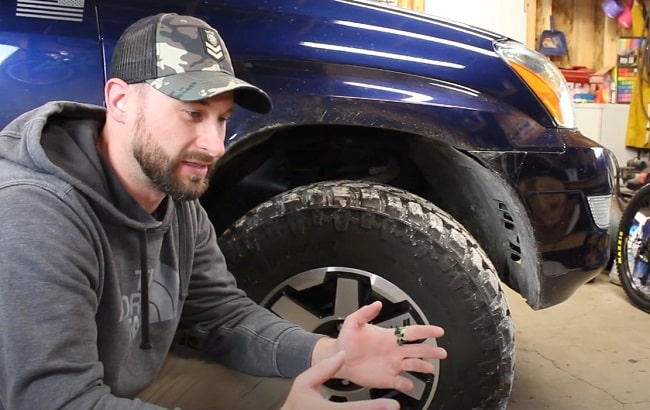 Tire Features
To help its products overcome complex terrain without sacrificing inherent durability, the Cooper Tire brand used a specially formulated rubber compound to create the Evolution M/ T.
This material is more rigid and durable than standard rubber, thereby resisting heavy cuts from external environmental agents.
Of course, the product cannot be complete with metal pieces with high sharpness. But at least the effects still don't occur too suddenly, leading to the destabilization of the vehicle.
Mud is a combination of dry and wet terrain elements, so this type of surface also has the obstacles that the other two types of terrain already have. We all know that whether it is dry or wet, the road surface has surface resistance.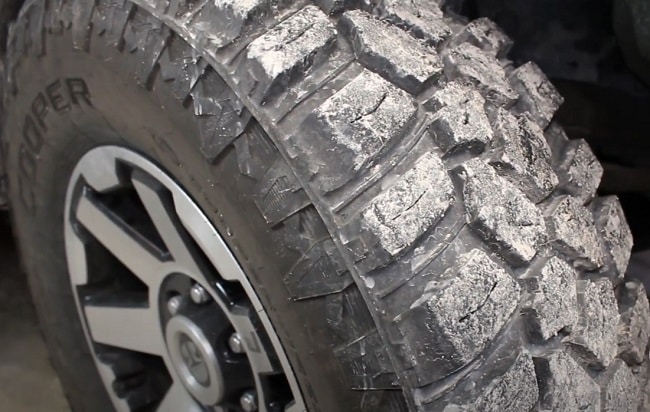 With muddy areas, the resistance becomes much more significant due to the high density of a mixture of soil and water. But fortunately, the traction of this Cooper tire model can help us overcome deep swamps smoothly.
In addition, we cannot ignore the technology of Trail Grip Sidewall – "V" Shaped Sidewall, a practical assistant in overcoming complex terrains.
With the ability to protect the sidewalls and increase grip on the road, especially on mud and rocky roads, these technologies will help maximize vehicle stability. Therefore, we will feel more secure in moving without worrying about slipping or losing control.
Pros
Works well in many terrains
Good traction
Impressive stability
Good water resistance
Cons
Test Drive
It can be that tires play a significant role in-vehicle operation. Therefore, we need to know the information about the tire's performance in many different conditions to make an accurate judgment about that product.
In addition, you also need to take care of some other factors.
Maintenance indicators
As a tire product specializing in overcoming bad terrain, with Cooper Evolution M/T, durability and maintenance play a vital role in maintaining operational stability and ensuring safety for the vehicle.
With durability, you will not need to worry about using other muddy tires. In fact, no product can prevent tire wear or tear and other problems during vehicle operation.
Because these processes, like it or not, must take place every time we operate the vehicle and create friction between the tire and the road surface. But with its advanced rubber compound, evolution M/T can significantly eliminate each danger/potential. It dramatically enhances endurance.
Like other products, the manufacturer also provides you with deep warranty programs when buying tires. If there is a problem with the first 2/32 inch wear, the company will accept a free replacement.
If it is necessary to convert to a certain number of years, it will correspond to 6 years of continuous warranty. After this time, the company still has other support policies until down to 2/32 inch of the final tire depth.
Dry Traction
Moving on even flat dry terrain will certainly not be too difficult for a product capable of overcoming large mud pools like the Cooper Evolution M/T. The tires are stable, from flat and stable highway roads to rough roads like suburban areas or even sandy areas.
In fact, many features have helped to preserve the grip and smoothness of this tire. We must mention that the essential component of a tire is the structural material, and in evolution M/T, it is a modern compound.
By taking advantage of the outstanding properties of this compound, this tire model is more durable and possesses more excellent resistance to impacts from soil and even heat from the road surface.
To reduce/minimize environmental impacts, typically rock or sand, the manufacturer has equipped the tire with a unique barrier from raised ridges.
With the appearance of this barrier system, the phenomenon of obstructions getting stuck will be no more. In other words, the midway puncture on the rocky roads will not happen as often as before.
Wet and slippery roads
In addition to stable operation on dry roads, the Cooper Evolution M/T also provides us with an impressive performance to overcome wet terrain with rain or snow cover.
First, we need to mention that the mudslide is also an area to conduct water and prevent excess water from remaining on the product's surface. The system essentially cuts the correct width between the tread blocks above the tire.
With a large throughput, these grooves, in addition to guiding mud or gravel in dry roads, are also responsible for handling liquids that stick to the tires, thereby solving the root of the dangerous hydraulic situation for the vehicle's ability to operate.
If you do not know, hydrolysis is one of the dangerous phenomena when we move on wet roads. At these times, the water will completely cover the tire surface while preventing and eliminating friction. But if there is no friction between the tire and the road surface, there will be no more grip.
In addition, the built-in mechanisms inside the Cooper Evolution M/T also give this product more optimal traction, especially while traveling in wet and slippery terrains.
Because besides processes like hydration, problems such as slippage caused by loss of grip are also one of the causes of unsafe while we operate the vehicle.
Unlike dry surfaces, wet surfaces and especially flooded roads often have excellent resistance when we move on muddy surfaces. Therefore, the outstanding skill of the Cooper Evolution M/T will be a huge key to helping us feel more secure when operating the vehicle through these areas.
Snow Traction
Snow is one of the most challenging terrain conditions to overcome that few tire products can handle well. Just like mud, snow can disable tires by creating mud that completely blocks the vehicle's ability to move.
Not only that, but the thin snow areas also hide many dangers from the slippery road. Fortunately, the Cooper Evolution M/T can still overcome snow-covered roads.
The grooves on the tire's surface can handle the snow easily, thereby allowing us to open a path through the thick snow.
As for the slippery surface, the ability to grip and the edges to increase friction will be a great helper to make a move safer and more stable.
Comfort
The manufacturer has sacrificed less comfort than the Cooper Evolution M/T brings to the user to get stable performance in moving through complex terrains.
Of course, you will not have to worry about experiencing constant pain when equipping this tire model for your vehicle. But if you expect perfect smoothness like other products, this tire cannot do so.
The sound that the tire creates is also an issue to consider carefully before deciding whether to buy this product or not.
Off-road
Maybe we don't need to talk too much about the off-road performance of the M/T cooper evolution. Because the support features at the top can help the product easily overcome many different types of terrain.
If in areas with lots of rock and mud, the large anti-mud trenches with deep design will be like an excavator to handle all obstacles ahead.
Besides, when going through wet places, the traction and the water delivery system will allow the tire to operate stably.
Is It Worth The Money?
The Cooper Evolution M/T is one of the best/great products in its price range for traversing various terrain, including those that are a real challenge like mud or snow.
If you often have to move to such places, this product is a very reasonable choice. However, if you need a product that meets all your comfort needs, you probably need to consider a lot before making a final decision.
Conclusion
The above is the information we think is necessary to help you get a more transparent and more objective view of the Cooper Evolution M/T review.
Hopefully, today's article has brought you helpful knowledge, thereby making it easier to choose the right product for your needs.
Images from Hawkeye Garage
Our Full List of Cooper Tires Review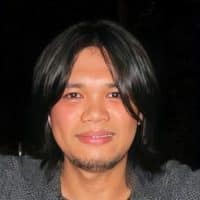 Alvin Reyes has expertise in automotive evaluation. He collaborated with famous newspapers and is still making efforts in tire review for DrivingPress.com