Hey there, it's your tire whisperer, Alvin Reyes, and I'm revved up to share my expertise on the rubber game, specifically for your Ford Mustang.
Ford Mustang delivers outstanding power and handling. This advantage inadvertently causes many difficulties in choosing a perfect tire model. Not every version is suitable to maximize the performance of this model. 
I've done the dirty work and tested countless tires over the years, so trust me when I say I've got the top 8 best tires for your stallion right here.
I have categorized them by all-season, summer, and winter tires, so you can easily pick the suitable model. Please scroll gently down for details!
The Best Tires For Mustang Recommendations for 2023
The 5th and 6th generation Mustangs have a capacity of 300 and 460 horsepower, respectively. Whichever version you have, you can find the tire model that best suits it to get the most out of it.
All-Season Tires
Continental ExtremeContact DWS06 PLUS
Best for Overall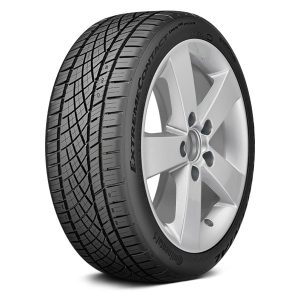 This high-performance all-season tire harnesses the power of Mustang. On dry terrain, the operation of the Continental ExtremeContact DWS06 PLUS completely conquered me.
Exclusive Sport Plus technology enhances traction on dry terrain. Its sensitivity and cornering are also relatively good. So, with it, I always have an exceptionally comfortable and enjoyable driving feeling every time I accelerate.
Its performance continues to be maintained on wet surfaces. Even on the flooded road after the rain, my Mustang barely slipped or lost its balance.
Continental ExtremeContact DWS06 PLUS still provides a safe ride because of good drainage, excellent grip, and responsiveness, even when traveling on winding roads under heavy rain.
I am incredibly impressed with the braking performance of the DWS06 Plus. It always maintains excellent friction with many road surfaces.
In my testing, it flexed pretty well to keep its original shape when braking hard.
Thanks to that, I can confidently control the Mustang without worrying about the risk of tire deformation causing a dangerous accident.
Finally, I also have to commend the snow traction of the representative from Germany. Although it is only a four-season tire, the ExtremeContact DWS06 Plus handles medium to light snow quite well.
Continental ExtremeContact DWS06 PLUS is a premium four-season tire with year-round performance. However, the product still has some disadvantages in terms of driving feel.
In my opinion, its response is not excellent. The manufacturer will have to improve further to bring a tire that can compete with the fast-responsive summer tires.
Pros
Good drainage.
Good entry performance.
Much traction year-round.
Handle well on light snow
Good elastic rubber keeps the tire shape.
Cons
Bridgestone Potenza RE980AS PLUS
Best for Wet Traction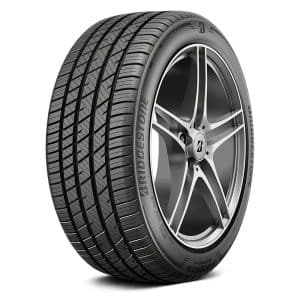 For me, the tire for a Mustang needs a balance between responsiveness, performance, and smoothness. And the Bridgestone Potenza RE980AS PLUS is the model that meets all of the above requirements.
I was surprised by the tire's responsiveness during the first test drive. Many times Potenza RE980AS+ has helped me overcome emergencies, ensuring a safe long-distance trip.
In addition to responsive steering, the Potenza RE980AS+'s performance on various surfaces is commendable.
On dry runways, not many tire models in the same segment can match the handling ability of this Bridgestone model. During the test drive, the Potenza RE980AS+ always came with excellent central handling.
The Potenza RE980AS+ amazes me with its excellent performance on slippery roads.
Regardless of the ambient temperature, it maintains good traction and water resistance. Braking performance is also excellent. Although slightly inferior to summer tires, what this popular tire model does is quite commendable.
I also tested the Bridgestone tires on light snow. Its grip is stable enough to provide a safe ride. The manufacturer promises the tire is capable of performing well in icy conditions. However, I do not recommend using this all-season model as a substitute for specialized winter tires.
Finally, the Potenza RE980AS+ is a relatively comfortable and quiet tire for everyday driving.
When traveling on bad roads, the tire no longer maintains the above advantage. Tires will transmit vibrations directly to the cabin, affecting ride quality.
Pros
Good waterproof.
Excellent brake performance.
Outstanding dry grip.
Great driving feel in the center.
Handles well on light snow
Cons
Not too comfortable on rough roads.
Michelin Pilot Sport All Season 4
Best for Light Snow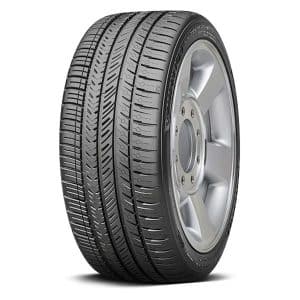 Pilot Sport All Season 4 is Michelin's famous all-season extreme performance tire. I had high expectations for the product's year-round performance and grip.
And this French brand did not let me down. Michelin Pilot Sport All Season 4's handling and driving feel are superior to any other option in its class. At first, I still felt that the steering wheel was too light, making the front of the car unstable.
However, I quickly adapted to the fast steering and a lot of feeling on the road. Year-round traction is also the highlight of this ultra-high-performance tire.
I love the dry road driving experience with Pilot Sport All Season 4. Longitudinal traction is very reliable, with good braking performance and grip.
When taking tricky corners, the tire was still handled safely and provided enough grip for me to continue the trip.
The Michelin wet grip is also excellent. Wide perimeter grooves and oversized rain gutters ensure water drainage. On the other hand, the tubes significantly improve performance in adverse conditions.
Compared to other options in the same class, even the most advanced summer tire models, the rain ability of Michelin Pilot Sport All Season 4 is still superior.
Finally, the advantage I appreciate most in this representative from France is the ability to operate in the winter.
Most high-performance all-season tires I use often don't provide the necessary horizontal and vertical traction.
However, Pilot Sport All Season 4 is an exception. The tire allowed me to accelerate on light snow and maintain a moderate speed.
Its stopping distance and traction are also quite impressive, offering the safest snow riding experience in its class.
Pilot Sport All Season 4 is a near-perfect tire possessing year-round grip and extreme performance. However, the product will win my favorite if it is more comfortable and quiet.
Pros
Work well in winter
Reliable vertical traction.
Handle tricky turns well
Extreme performance.
Quick steering, lots of feeling.
Cons
The ride quality is a bit harsh.
Summer Tires
Firestone Firehawk Indy 500
Best for High-Speed Driving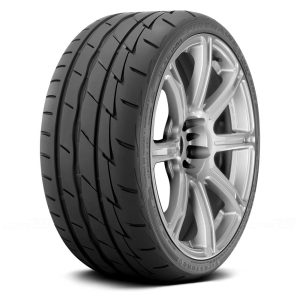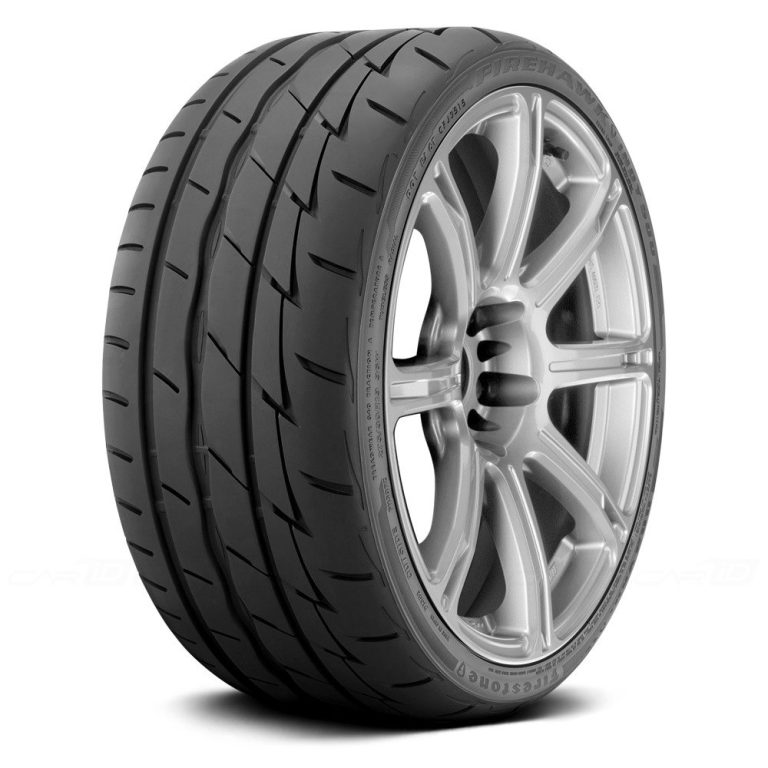 If you want to get the most out of the Mustang sports car, the Firestone Firehawk Indy 500 is worth considering. This template is sure to provide the ultimate support for your high-speed performance.
For this outstanding advantage, its anti-heating LLCcarbon compound plays an important role. In my high-speed travel distortion tests, it worked to its full potential. Drive pressure is spread evenly to keep the Firehawk Indy 500 stable during acceleration.
Its sporty performance is also evident in the steering response. I have always been pleased with the stability and accuracy it provides at high speeds.
The perfect braking distance and impressive power also make the Firehawk Indy 500 the most reliable summer tire.
More than just a sporty model, the Firestone Firehawk Indy 500 is also excellent for everyday driving.
Narrow dry roads can't make it difficult for the Firehawk Indy 500. Its responsive handling and good traction are far more than my expectations.
Similarly, on wet surfaces, the Firehawk Indy 500 also delivers quite a satisfying performance with steady braking and acceleration. Pulse Groove on the circumferential groove maximizes power, ensuring a safe ride at all times.
The Firestone tires impressed me with their responsiveness on dry roads and good braking and acceleration on slippery roads.
However, like every summer tire, the Firehawk Indy 500 is not an option worth trying on the snow. You shouldn't even test drive it on light snow or when the temperature is low.
Pros
Stable under acceleration.
Short braking distance.
Precisely tough driving feel.
Serving the needs of street driving.
Prevent heat build-up when traveling.
Cons
Does not work on snow and ice
Michelin Pilot Sport 4S
Best for Quiet Operation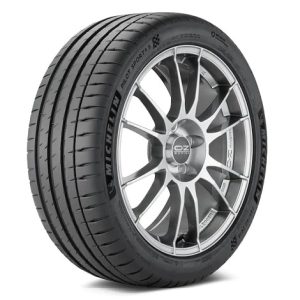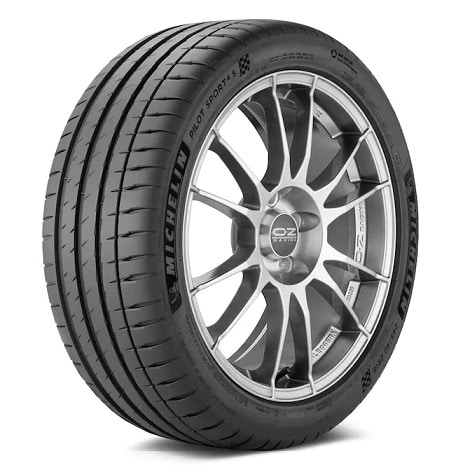 Most of the ultra-high performance tires I often use are not too smooth. However, with Michelin Pilot Sport 4S, Michelin made me change my prejudices.
The manufacturer has equipped the product with sound-absorbing foam and soft sidewalls to absorb defects on the road surface.
With the above equipment, the ride quality of the Michelin Pilot Sport 4S made a strong impression on me. The product operates quietly, smoothly, and smoothly. Few competitors in its class can offer a solution as impressive as Michelin.
However, this summer tire is more than a quiet and comfortable option. You shouldn't miss this model because the overall handling performance is excellent.
On the dry road, I never skidded while accelerating. Rides with Pilot Sport 4S are always safe due to short braking distances and stable longitudinal traction.
Its reliability continues through wet-road performance. Although it does not come with too many grooves, the Pilot Sport 4S is waterproof and grips the road well. Accordingly, its handling is so good that it makes me feel like I'm traveling on dry roads.
The ride quality and handling on wet and dry roads of the Michelin Pilot Sport 4S are both excellent. The only downside is the insensitive steering.
Pilot Sport 4S is still reliable enough to travel at high speeds. However, it has a significant delay when steering with a slow response.
Pros
Stable traction.
Good waterproof.
Quiet, smooth operation.
Short braking distance.
Excellent on the dry road.
Cons
The steering system needs improvement.
Winter Tires
Bridgestone Blizzak WS90
Best for Ice Traction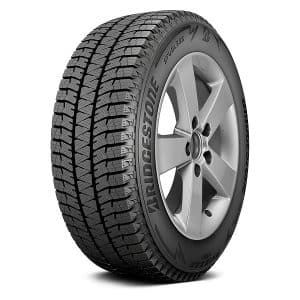 Specialized winter tire models often do not have impressive handling and driving feel. However, the Bridgestone Blizzak WS90 is an exception.
This directional tread pattern has the steering response and linearity that surprised me. I feel pretty distinctly the speed of response, linear steering and good steering feel in the center of the tire.
Of course, the experience of Blizzak WS90 cannot be compared with high-performance summer tires. However, I appreciate Bridgestone's effort to improve the feel of winter tires.
But the brand's primary purpose in Japan is not the handle and sporty steering response. The manufacturer focuses on improving the traction on ice and snow of Blizzak WS90.
And all of Bridgestone's efforts have yielded quite impressive results. The tire excellently passed my tests for traction on ice, braking, and acceleration on heavy snow.
The WS90 is not a studded winter tire model. However, on harsh snow and ice, it still handles very well to provide a reliable sense of security.
In addition to the harsh snowy terrain, I tested the WS90 in warmer conditions. If the temperature is not too high, this version of Bridgestone still brings good feedback and many grips.
My only complaints about the Bridgestone Blizzak WS90 are excessive noise and vibration on rough roads. However, its significant advantages over deep snow allowed me to forget its slightly noisy ride.
Pros
Linear steering.
Handle well on snow and ice.
Good driving feels in the center.
Work fine in warmer environments
Traction on ice was excellent in class.
Cons
Not comfortable and quiet when traveling on rough roads.
Vredestein Wintrac Pro
Best for Braking Performance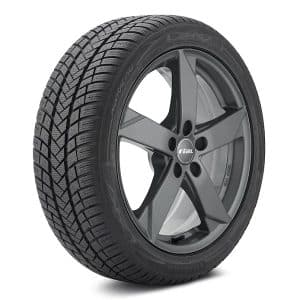 I spent a lot of time evaluating Vredestein Wintrac Pro on snow and ice. And the result did not disappoint me. This tire model has quite an impressive braking performance. In my testing, the Wintrac Pro's braking distance didn't differ too much from other options in its class.
This tire model has quite an impressive braking performance. On icy terrain, the tire's stopping distance was 42.3 feet when I stepped on the brake at 12-0mph.
The above results are much better than most competitors. The tire's acceleration on ice is also quite impressive. It only took 4,838 seconds to accelerate on ice. It is also a remarkable advantage of the tire.
Thanks to that, I can confidently accelerate on snow and other wet terrains without worrying about slipping and losing control.
I also greatly appreciated the tire's ability to perform in extreme conditions. The turpentine and silica compounds significantly differed in the tire's handling.
In addition, the manufacturer also added shoulder shields. So, when turning, I always have the necessary stability and grip.
But Vredestein Wintrac Pro doesn't just excel in harsh winters. It grips the road quite well on dry roads with an impressively short braking distance.
Under heavy rain conditions, Wintrac Pro is also a reliable companion. It drains well and uses the shoulder shield well for enhanced handling on slippery roads.
In the end, I quite appreciated the ride quality of this Vredestein model. Even at high speeds, it is comfortable and quiet, which is not often found in winter tires.
Unfortunately, you can only experience these advantages after investing in a large budget. The high price compared to similar products is the most significant and only drawback of Vredestein Wintrac Pro.
Pros
Good drainage.
Comfortable and quiet.
Good dry handling.
Stability and grip on ice.
Impressive braking performance.
Cons
Continental VikingContact 7
Best for Vertical Traction
Continental VikingContact 7 is a direct competitor to Bridgestone Blizzak WS90 and other famous brands' other specialized winter tires. To deliver outstanding snow and ice performance, Continental has made a series of improvements.
Some of the equipment of the VikingContact 7 that I love are the nordic tire compound, different 3D strips, and Grip Edges for increased snow grip.
All the above equipment has resulted in a tire leading to snow traction. Accompanying VikingContact 7 to conquer the thickest snow roads, I have never been stuck or slipped on the steering wheel.
The handling ability when cornering this representative from Continental is also quite impressive. When cornering in the snow with this tire model, stability and reliability are my impressions.
In addition to the preliminary test on ice and snow, I drove the Continental tires in wet road conditions.
Like every German tire I've used, the Continental VikingContact 7 is pretty good on wet roads. Water and a bit of mud quickly come out of the tread. Meanwhile, the tire retains impressive traction and acceleration in heavy rain conditions.
On the ice, snow, and wet roads, VikingContact 7 has done quite well in its performance. VikingContact 7's steering feels, and the response is not too good. Compared to Bridgestone's in-class versions, this Continental left me a bit disappointed.
Comfort and noise are also not strong points of the tire. The VikingContact 7 made me a little uncomfortable with the noisy sound on rough roads.
Plus, it's also not the smoothest option. On flat roads, the vibration of this Continental tire is tolerable. Yet, strong vibrations were directly transmitted to the cabin when going through potholes or rough roads.
Pros
Excellent snow grip.
Impressive cornering handling.
Leading vertical snow traction.
Good acceleration in heavy rain conditions.
Easily remove mud and water from the tread.
Cons
Things to consider when choosing best Mustang tires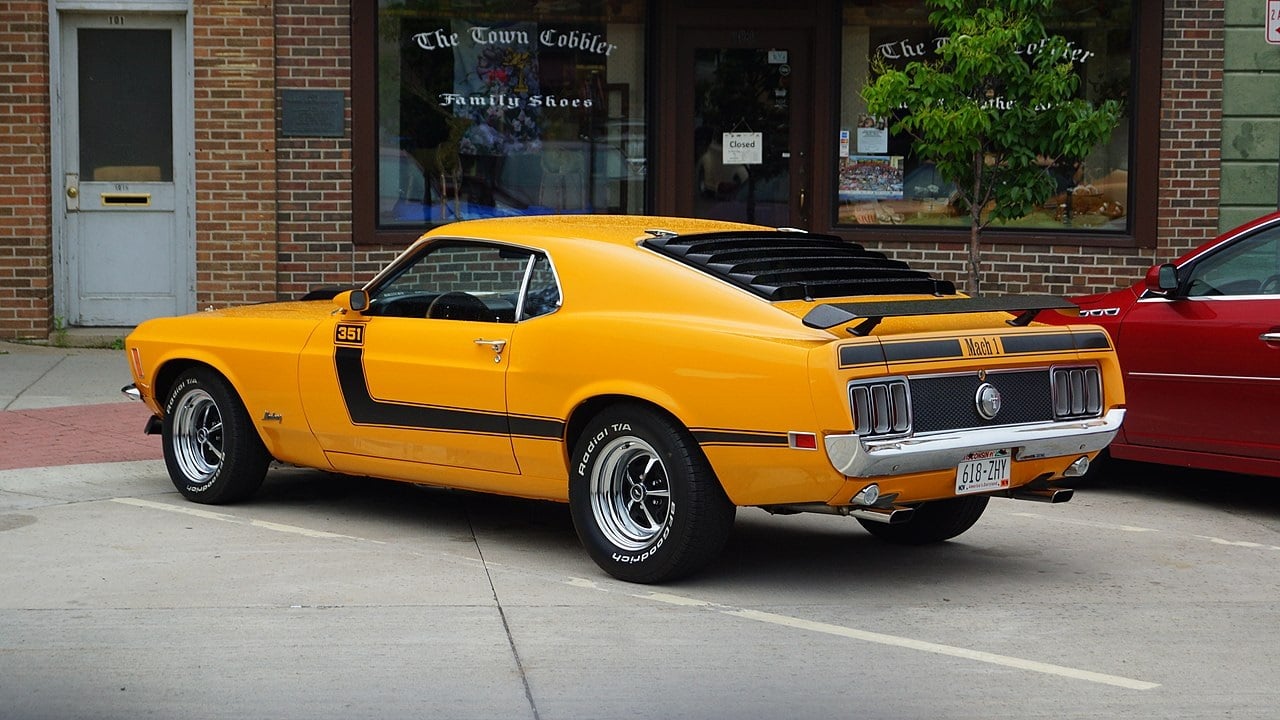 In addition to the suggestions above, many ideal models for Mustang meet your needs well. If you want to choose the best tire list, the notes below can help you.
Size
It is not difficult to determine the correct tire size for your vehicle. Look for the tire size symbols on the wheel. For example, the Mustang S550 has the designation 255/40/19.
The numbers above indicate 19-inch wheels, the fit tire model being 255 mm comprehensive and 40% the width's height, equating to 102 mm.
If you have no special driving requirements or preferences, finding the exact size OEM tires on the Mustang is a time-saver.
Meanwhile, consider the slightly wider replacement tire models if you want to improve grip and the driving experience.
Tread blocks
Traction is the most crucial factor when choosing tires for the Mustang.
For the best traction, you should prefer products with large tread blocks and a large contact area with the road surface.
However, this type of design also brings some problems. The biggest concern is the noise and discomfort when moving.
Sipes
Along with the tread blocks, the upper grooves also significantly affect the reliability of the tire. Especially if you are looking for tires that perform well in wet, slippery, and snowy conditions, sipes are a must.
Grooves
Shoulder block grooves play an essential role in draining water and avoiding vitrification. The track provides the necessary traction on adverse conditions such as slippery or snow-covered roads.
To move safely on wet roads and many other harsh conditions, you need to equip your Ford Mustang with tires with many deep grooves.
FAQs
Besides the best models and the criteria to consider, you need to understand more about related issues such as tire life or maintenance to choose the best tires for Mustang.
If the above problems are still unfamiliar, check out the short answers below.
What tire size does Mustang use?
Ford Mustang GT Premium 2017 uses tires size 235/50R18, 255/40ZR19, and 265/35ZR20. Ford Mustang V6 uses 235/55R17 tires.
How much do Mustang tires cost?
On average, you must spend about $150 – $350 to own a tire suitable for the Ford Mustang. If you have high requirements for performance and handling, the amount you have to pay for an ideal tire can be more than $500.
How many miles do Mustang tires last?
The minimum lifespan of Mustang tires is 10,000 miles. However, the average tire life is higher in the 50,000 – 60,000 miles range.
What size do tires go on a Mustang?
The latest 2020 Ford Mustang uses tires with sizes P235/55WR17, P235/50WR18, P255/40WR19, and P295/35ZR19, respectively.
Do Mustangs need special tires?
Mustangs are fast and powerful. Most conventional tire models today cannot fully exploit the above advantages. Only high-performance, grippy tires in their class deliver impressive handling on all roads.
Conclusion
To give you a recommendation, I would choose Continental ExtremeContact DWS 06 PLUS because of its high-performance year-round. In addition, I also appreciate the sporty driving feel that the Firestone Firehawk Indy 500 brings.
Besides, I always put my trust in the Bridgestone Blizzak WS90. Do my options satisfy you? Whatever your answer, I hope the suggestions above help you.
I hope you find the best tires for Mustang soon and enjoy driving this powerful sports car.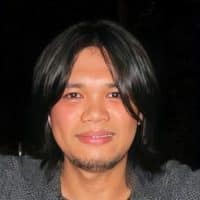 Alvin Reyes has expertise in automotive evaluation. He collaborated with famous newspapers and is still making efforts in tire review for DrivingPress.com