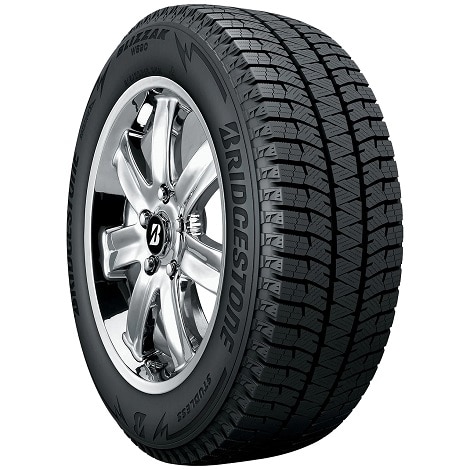 Blizzak WS90 is the latest winter tire from the famous Japanese brand Bridgestone. This product is characterized by high-quality materials and the most advanced technology. Because of that, it seems to be the safest tire for you to travel on snow-covered roads.
The WS90 is also very useful because of its traction on dry and wet ground and provides remarkable comfort. In addition, the Blizzak WS90 provides users with high block stiffness and quick response.
However, is the product good and offers the features mentioned or not? I spent a lot of time testing it. From there, the practical experiences in this article will certainly be helpful to you in product evaluation.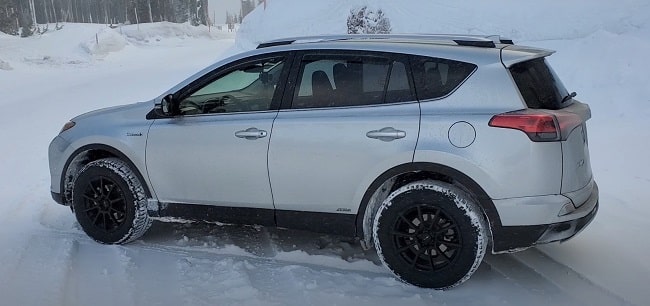 Outstanding Features
The Bridgestone WS90 is a winter-specific tire. Thanks to its special design, this model is suitable for use in harsh conditions like ice, heavy snow, or slopes.
Similar to a few products of the same brand, it comes in various sizes, with wheel diameters ranging from 15 inches to 19 inches.
Therefore, this product is preferred by users to choose from multiple cars such as mid-size sedans, luxury sedans, minivans, coupes or minivans, and more.
The WS90 has a fairly deep tread groove and a large tire contact area, so it provides the smoothest operation in cold or snowy conditions every winter.
In particular, this product has an advanced tread pattern, so it provides extremely responsive steering control and handling.
I am also very satisfied with the stability brake system of this model.
It is characterized by a silica compound and 30% higher bulk hardness. It helps to improve responsiveness and wear life significantly.
Maintenance Indicator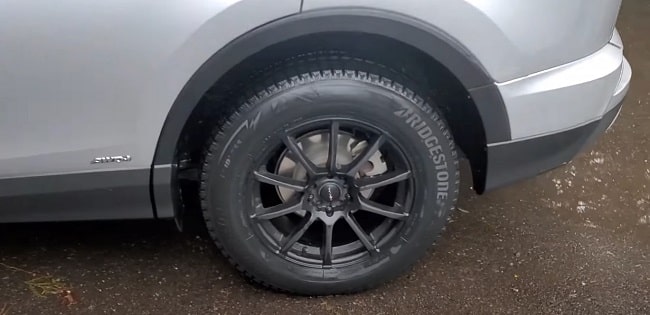 You certainly cannot ignore the standard maintenance indicators (TWIs). This indicator will help you know the tire depth through the small rubber bars recessed in the tire grooves. It makes it easier to track tire wear.
Unlike some products of the same brand, the minimum tread depth of tires reaches 6/32 inches instead of 3/32 inches. So, make sure you need a new tire if you don't want any trouble while driving in the snow.
Even if you are driving with a tire depth that is too low, it is not legal in some areas. So replace it as soon as the depth is below 6/32 inches if you don't want to spend a lot of money on penalties.
It is impossible not to mention the warranty of this winter tire. With an extended warranty period of 4 – 5 years, Blizzak WS90 offers excellent tire protection with the highest quality tire casings.
Test Drive
The Blizzak stands out as one of the most premium winter tires on the market with its carefully designed tread pattern and unique silica compound.
However, are you wondering about the quality and features of this tire? To answer that question, I tested my car with WS90 tires so you can get a better idea of ​​how it performs.
Snowy road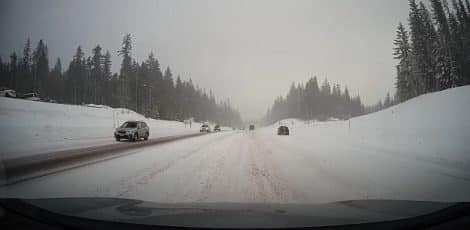 The snowy road surface often causes a lot of difficulties for the traditional versions of sedans. However, this version has eliminated this weakness.
The Bridgestone Blizzak stands out with a design that makes it possible to experience significantly on cold roads. It can be that thanks to its durable construction, it offers maximum performance on snowy or icy surfaces.
Unlike some similar products on the market, Blizzak WS90 will not have too much of a problem if your car needs to move on thick snow. To move so smoothly, I think it depends largely on the tread pattern spread evenly on the tire surface.
You can be assured that the car will not be stuck, helping to maximize acceleration. The brake system of the WS90 is also very stable and responsive. You can safely use it before unexpected situations occur during the move.
Also, the one has the best longitudinal traction support of any winter tire on the market.
Wet traction
Earlier, I mentioned the full assessment when using the tire on the runway.
Besides, Bridgestone has also been very prominent for its ability to grip the road on wet roads. Featured by deep grooves and the EdgePerformance technology package should be a big plus to the WS90's absolute grip.
Not only that, because the tire has 15% more block ridges, it significantly increases the ability to move well in wet conditions with outstanding water resistance. So you don't have to worry too much if you have to drive through roads with many large puddles.
The tires also support the shortest braking distances with good grip in the corners and provide a natural and safe feeling at the limit.
In general, I am assured of safety if I suddenly lose traction.
Dry tarmac
Dry tarmac has never been an easy challenge with cheap versions. However, this statement may not be completely accurate with this version.
Characteristics of these winter tires provide extremely effective dry grip. Features an extremely advanced silica-fortified tire compound; it brings a larger contact area than previous products.
This tire is also very suitable for beginners thanks to its firmer grip than other winter tires. Also, as mentioned earlier, the one offers users the shortest braking distance overall.
Overall, according to our experience, this winter tire is suitable for various road conditions such as wet, muddy, or snowy.
However, I am more impressed with its highest performance when traveling on dry roads and spending most of the time on the dry road.
Comfort & Quiet
Throughout my experience, the Bridgestone Blizzak WS90 seems to be the finisher tire, and it's hard to find any downside when it comes to this product.
Of course, it is also perfect when it comes to comfort and noise level. It can be that Blizzak WS90 is the leading tire in terms of quality and quietness.
For most users, the roar of the car every time it goes through rough roads or deep pits is an annoying noise. Accompanied by this noise is an excessive vibration level, making the driver feel uneasy. Still, it's great because the WS90 performs quite well when you go through these roads.
Overall, the Blizzak WS90 stands out as the quietest winter tire available. So, do not hesitate if you are looking to buy this product.
Off-road
Let's experience the terrain factor with me. I found it stable in all road conditions. The WS90 provides reliable traction and grip in wet or dry conditions with a sturdy tread design with deep grooves.
However, traveling on mountainous terrains can be easily punctured or damaged by various factors such as stumps, roots, large rocks, and small rocks.
So give priority to choosing off-road tires if you often have a few expedition trips during the week or month.
Pros & Cons Of Bridgestone Blizzak WS90
I mentioned some information about Bridgestone Blizzak WS90 features, maintainability, and outstanding features. Below I will introduce specifically and briefly this model:
Pros
Perfect for winter as well as extreme weather like ice, slopes, etc
The tire has no spikes for performance on harsh snow and ice
The excellent and precise braking system on dry pavement
It offers a comfortable ride with confident traction and grip
Advanced technology helps distribute pressure and move safely on all roads
High-tech silicone rubber compound combined with unique tire design
Get the 3 PMSF certification of specialized winter tires
Larger snow contact area
Strong grip on slippery conditions
Cons
Does not carry goods well on rough terrain
The price is quite high
Should I Buy It?
If you're looking for a winter-specific tire, the Blizzak WS90 is one of the best. Distinguished by its mobility and smooth movement, it is suitable for you to move in inclement weather conditions.
The material is a quality rubber compound, and the ability to resist water, and snow corners are good features of winter tires.
Overall, the WS90 is also very suitable for you because it has a wide range of wheel diameters. The WS90 is best suited for most current cars such as pickup trucks, mid-size sedans, high-end sedans, small trucks, and crossovers.
Besides, the WS90 has quite deep tread grooves and a large tire contact area, so it provides the smoothest operation in cold or snowy conditions. Overall, this innovative tread pattern gives me extremely responsive control and handling.
Conclusion
The Blizzak WS90 is one of the great products with a typical configuration for use in harsh winter conditions. In this article, I also fully covered WS90's unique features and maintainability metrics.
Hopefully, you have understood more features of this tire through my realistic experiences. If you have any questions, feel free to leave your comments below this article, I will give you a response as soon as possible.
Don't forget to share this article with your loved ones who may be interested in this version. From there, they can easily make their decision more quickly.
Thank you for taking the time to read the post!
Our list of Bridgestone Tires Review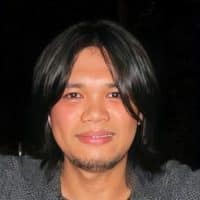 Alvin Reyes has expertise in automotive evaluation. He collaborated with famous newspapers and is still making efforts in tire review for DrivingPress.com