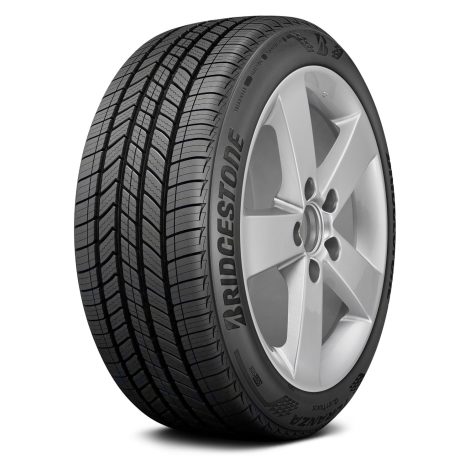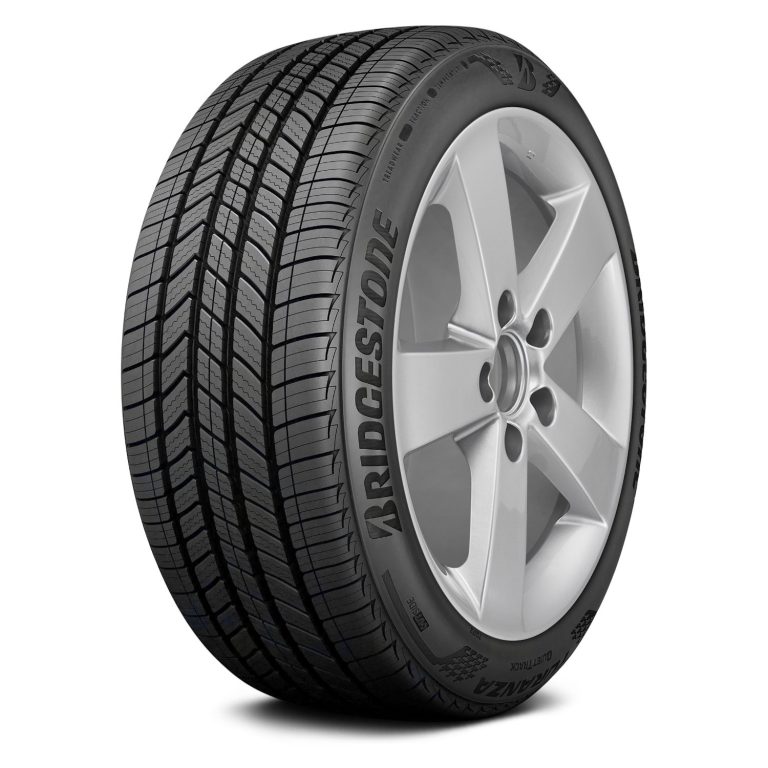 Are you looking for the best travel tires? Bridgestone Turanza QuietTrack is the perfect suggestion for you. This tire possesses a unique design, allowing you to enjoy traveling in any weather conditions. On the other hand, it also provides a smooth, quiet, and comfortable ride.
This versatile tire can give you more than you think. It is perfect and ready for you to have a great experience with its appearance, features, and durability.
To help you better understand the product, in the Bridgestone Turanza QuietTrack review, I will take an in-depth look at how this tire performs in various conditions. All the information I give is from practical experiences.
Scroll down to read the details!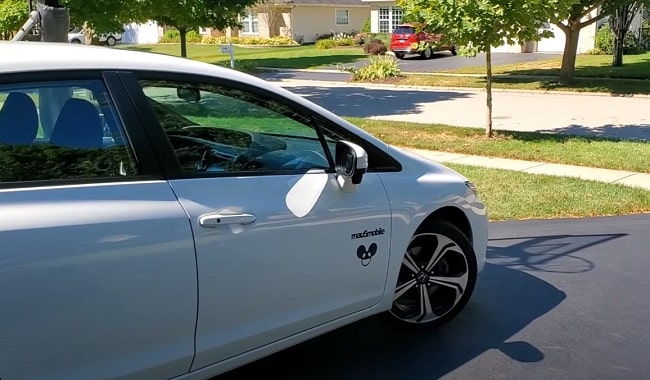 Outstanding Features
The Bridgestone Turanza QuietTrack is a special touring tire designed specifically for sedans, minivans, crossovers, and coupes.
The product is guaranteed to provide good traction and control in dry, wet, and snowy conditions with an ideal operating pattern. Meanwhile, it is also sure to give your product a long lifespan.
This tire model has a lot of outstanding features. Each feature will have a certain meaning with your use requirements. So what features does it include? Follow along with the information below!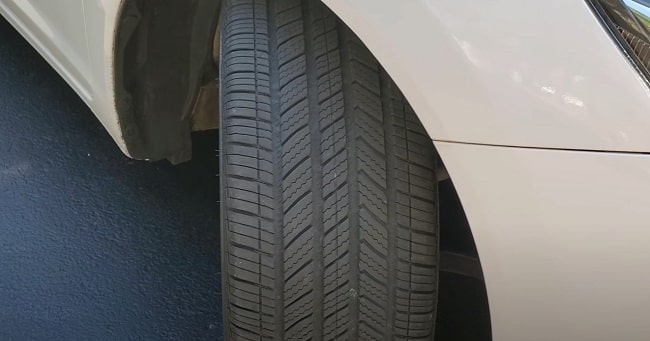 The Bridgestone Turanza QuietTrack is the most powerful performance version today because it comes with several advanced technologies, meeting the user's usage goals.
Some typical technologies include QuietTrack Technology and HydroTrack Technology. These two technologies help ensure smooth, gentle, and valuable movement for the user.
This model's next feature not to be missed lies in its design. It has a unique and luxurious design, helping to honor the beauty of your beloved car.
This versatile one possesses impeccable speed handling. It ensures absolute safety for you and those around you, whether braking or cornering.
Durability is a prominent characteristic of tires that helps to attract users' attention. It allows customers to maintain the vehicle's operation for many years.
Maintenance Indicator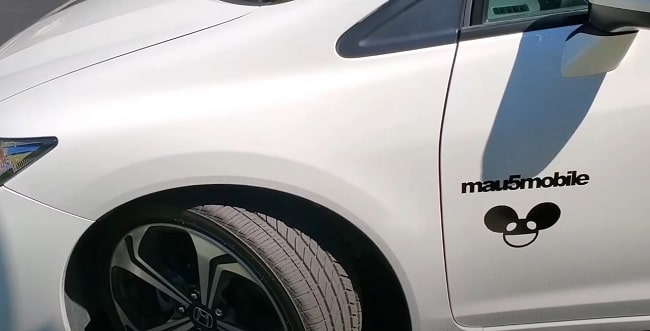 Conventional Tread Wear indicators (TWI) on the tire's tread pattern have become passenger standard. Of course, the Bridgestone Turanza QuietTrack is a prime example of these metrics.
So what is TWI? It is like getting trubber bars between the tire's tread blocks. Usually, it will be under the tread if yours is new. Meanwhile, with worn tires, these rubber bars will be more visible.
If this thread is down to a depth of 2/32 inches, the rubber bars will be completely flat to the surface.
If so, you need to replace them to keep the product working. But, if you deliberately use it, you will pay the price. Your tires will not have traction, which affects your safety.
They may lose their tread quickly for other models. But, the Bridgestone Turanza QuietTrack is exceptional when it can guarantee better treadwear.
The manufacturer offers the 80,000 mile warranty, allowing you to enjoy traveling to your desired destination for a long time.
Besides, Bridgestone Turanza QuietTrack is also extremely durable compared to your usage requirements. With all the advantages mentioned above, you have a high-class travel tire.
Test Drive
From my personal experience, I am really okay with the performance of this tire. It's more perfect than I imagined.
If you want to know more about its superiority, the following article is for you. Please scroll gently so as not to miss important information!
Snow
Conducting a performance test of the tire on a snow surface, I was amazed at its movement. The rear wheel is in contact with the snow for flexible, smooth, and delicate operation.
Not only that, but it can also handle accurately and fully right on dense snow roads. It is perfect compared to the previous versions and deserves your attention.
On the other hand, it also provides excellent traction when moving on snow. It will contribute to the safety of both you and those around you.
Wet traction
This one has an impressive design and comes with four deep parallel grooves and an asymmetrical tread system.
This feature helps to increase traction for tires on wet surfaces. Not only that but this tire is also guaranteed to provide effective water resistance. Even in heavy rain, the tire can still work properly and provide a safe experience for you.
However, for this feature to work at its best, you need to move steadily. If you go too fast, the product's water resistance or traction will be reduced or even disabled. Of course, doing so will greatly affect your safety.
Dry performance
Comparing the performance of the Bridgestone Turanza QuietTrack with the specialized dry performance tires, I was surprised by their results.
The performance of Turanza QuietTrack tires is no less than that of professional tire versions. It is guaranteed to provide you with accurate, complete navigation and handling.
Moreover, the tires also give users impressive cornering features, thereby helping the driver be more active and confident in his driving skills.
From personal experience, after testing a variety of tires over a long period of time, I feel this version has one of the best performances compared to its competitors on dry roads.
There's almost no margin of error in steering lag in turns, which gives me more peace of mind than ever.
Comfort & Quiet
Judging by the noise level of the tires, I can say this is one of the quietest tires in the world today. During my 60-mile journey, I did not hear any shrill noises coming from this tire.
Therefore, it helps the driver be most comfortable and focused while driving.
This tire is also extremely smooth. It is manufactured with premium materials, allowing it to cross potholes or obstacles without causing any squirrel feeling.
Off-road
Is Turanza QuietTrack good for the terrain? Sadly, it's not as good as I thought it would be. From practical experience, I do not recommend using this tire model for the terrain. It can work well for short terrain, but it is a real nightmare for longer distances.
On the other hand, it also doesn't have enough traction to help you run on loose or slippery roads. If you intentionally use it on hard terrain, it will most likely damage the tire.
Bridgestone Turanza Quiettrack: Pros & Cons
Each product has its own pros and cons. Of course, Turanza QuietTrack is no exception. This tire model possesses many outstanding advantages.
Each advantage will be suitable for your use requirements. Here are some of these tire strengths and limitations.
Pros
Impressive design: It's great that you decide to own this versatile tire. It has a unique and luxurious design that makes your car stand out from the crowd.
Perfect traction: For me, I like the Turanza QuietTrack because it has excellent traction. Regardless of the surface, it is extremely stable to provide valuable experiences.
Quiet: Turanza QuietTrack works quietly and doesn't make any shrill noises. This feature allows you to stay focused for safe driving.
The right budget: The current price of the product is completely practical for the consumer's pocket. Therefore, the investment in this tire is well worth it.
Warranty: Tire manufacturers have been extremely delicate when equipping products with a long-term warranty. From there, it helps you feel more secure when using the product.
Cons
It's not really good for terrain: The previously integrated features really don't work on hard and loose surfaces. However, the disadvantages are not significant compared to the benefits that the product brings.
Should I Buy It?
The Turanza QuietTrack might be the exceptional one in many ways and deserves your attention.
Its value is fully demonstrated through its high-performance operating model, specialized practical features, and ability to operate quietly. Moreover, it is also exclusively used for many different types of vehicles.
Stemming from these same advantages, I sincerely recommend you to buy them because it is better than all the other tires on the market today.
Judging by the cost, its budget level is also quite stable compared to the features it offers. Therefore, missing out on this quality product is a big regret.
Of course, the perfection of this version is only in its price range. It makes no sense if you compare it with higher-end versions in other price ranges.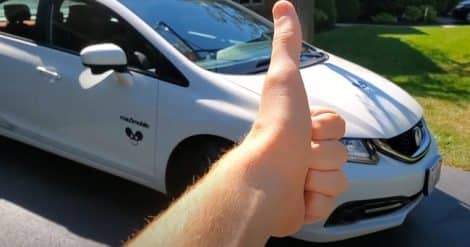 Conclusion
Above are genuine Bridgestone Turanza QuietTrack reviews that you should refer to. Hopefully, this information will help you better understand the product and soon make a final choice for your use request.
The QuietTrack Turanza tire is a reliable product that you should pay attention to. If you want more smooth, gentle, and safe rides, this tire model is perfect.
If you have any related questions, do not hesitate to leave a comment below so that I can promptly answer all questions in a timely manner.
Don't forget to share it if you find it useful.
Enjoy my article, and don't forget to leave feedback!
Thank you for reading!
Our List of Bridgestone Tires Review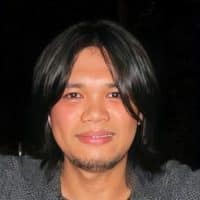 Alvin Reyes has expertise in automotive evaluation. He collaborated with famous newspapers and is still making efforts in tire review for DrivingPress.com