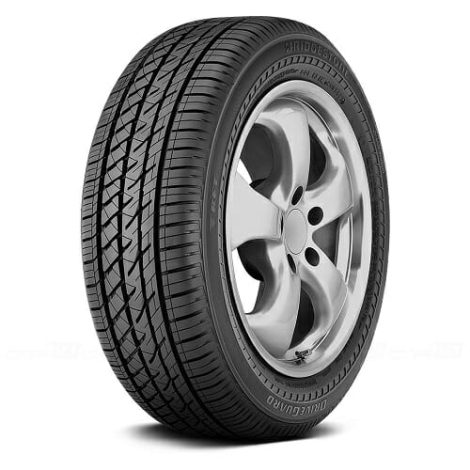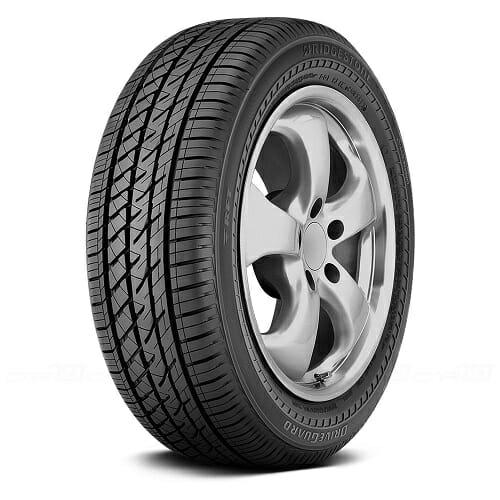 In 1931, Bridgestone first appeared on the market as a tire manufacturing company with more than 180 facilities spread across many countries.
With nearly 90 years of experience in the market, this Japanese tire giant is constantly innovating and accumulating to bring users the best quality tires.
Bridgestone Driveguard is an outstanding product of a quality tire brand in Japan. Characterized by durability, stability, and comfort, it is completely understandable why this product has a strong foothold in the car parts market and receives much love from users.
The production team thoroughly tests most tires through many factors such as grip, cornering ability, noise, and more before being delivered to the consumers.
Yet, is the product as good and quality as rumored? To answer this question, continue to follow the article to get the Bridgestone Driveguard reviews.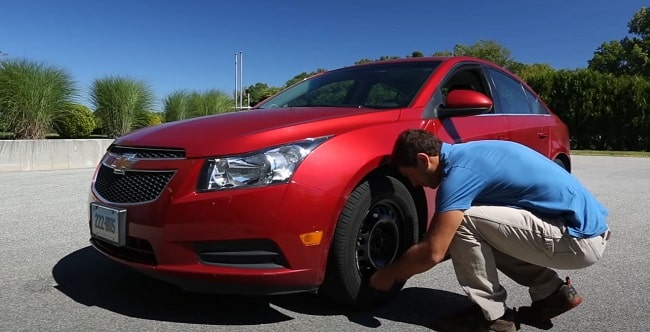 Outstanding Features
Bridgestone DriveGuard is a high-performance tire manufactured for passenger cars and SUVs. Bridgestone also offers a wear guarantee of up to 50,000 miles in speed rating sizes W and speed rating sizes H and V on this model.
Most of their tires run flat; they provide the user with reinforced sidewalls that can support the vehicle's weight and passengers after the loss of air pressure.
Unfortunately, the tire loses air pressure. I also have complete peace of mind because it has additional supporting side walls, so it can still easily operate at 50 mph. Thanks to that, I feel quite secure because I can come and change the tire without worrying about getting stuck in the middle of the road.
Further complementing the flat run feature is enhanced heat resistant and puncture resistance. Besides, because it has a tread compound, this tire can minimize the possibility of accidental damage during travel.
Also, when it comes to the distinctive features of this model, it would be remiss if I didn't mention its excellent all-weather traction, such as dry, wet, or winter.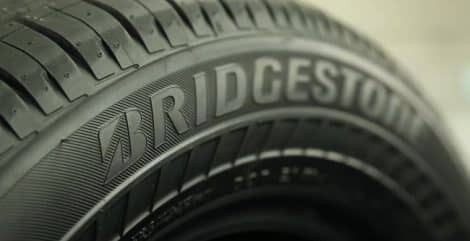 And yet, Bridgestone has circumferential tread grooves that conduct water from below the tire footprint, so it greatly enhances water resistance when traveling on dangerous terrain.
Not only that, but DriveGuard also has a compound that promotes uniform wear when accelerating or cornering according to the tire's tread area to be available for a longer time.
Maintenance Indicators
TWI wear: The DriveGuard is by its TWI wear indicator, narrow concave rubber bars with spikes. So you can safely monitor the remaining depth after use. Especially when the tires are worn, the TWIs will show clearly and signal that you need to change the tires soon.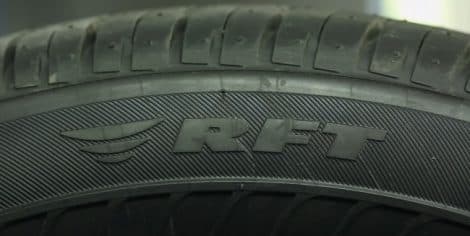 You need to pay attention to the tire depth, and if it is less than 2/32 inches, it will not be legal. At this point, change the tires immediately if you do not want the vehicle's traction to affect and cause unwanted risks.
NanoPro-Tech Rubber Pads: when it comes to maintainability, I would be remiss if I didn't mention low-pressure travel thanks to the tire's proprietary rubber gasket. Thanks to that, it helps to increase the tire's strength, so it is convenient to support the entire weight of the vehicle.
Warranty period: Featured by a warranty period of up to 60000 miles, you can fully operate this model for a long time. As soon as you encounter any damage, you can completely bring it to the center and warranty and fix these errors.
Test Drive
With many factors such as traction, cornering ability, noise, or more, however, you may still be hesitant before choosing Bridgestone Driveguard.
To give you more peace of mind before deciding, my honest experiences are after testing this model in different weather conditions.
In addition, I also evaluate more about the performance and comfort when using this tire. Read on to understand better:
Snow
The characteristic of DriveGuard for four seasons is high traction on snow surfaces. It can be that this tire can help you confidently in harsh winter conditions with perfect drive protection.
Your car will run extremely smoothly and be stable enough in light snow, but you should not be subjective but need to be more careful than ever because tires can lose traction and affect due to long braking distances.
Its performance cannot be compared with specialized ones. However, versatility and balance are the highlights of this version.
Wet traction
Wet grip is important for most large tires. With an enhanced groove design, Bridgestone provides users greater water resistance and further drainage.
With the harmonious combination of silica-enhanced tread compound, this model left me very satisfied with its good wet drag design and high efficiency.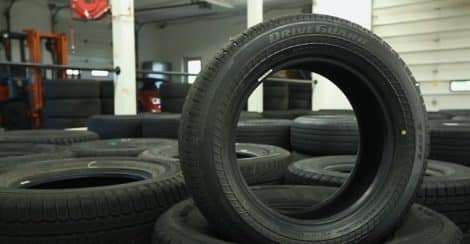 It's great because you won't need to worry about losing traction every time it rains heavily or walks through a large puddle!
Besides, DriveGuard gives me a safe feeling when traveling on wet runways because it still ensures traction when cornering. In addition, the Bridgestone tires provide good transmission with natural response and ease of handling.
All in all, it offers excellent traction in wet conditions.
Dry performance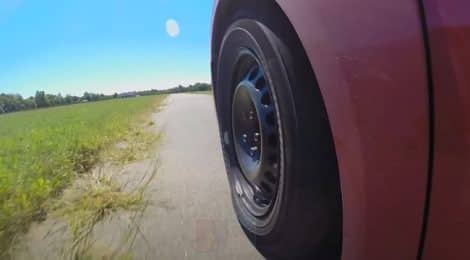 Are you a user with great concern about dry performance? Bridgestone does this. With the enhanced tire compound, this model offers the perfect grip compared to other materials on the market.
Featured by the hip cooling design, this product offers powerful performance, thus greatly reducing the actual weight of the car.
As a result, the pre-treatment of unexpected agents from the surrounding conditions is also much faster and more timely.
Thanks to its stable dry performance, it is no longer a big concern on rainy days or wet or humid conditions.
It can be that its drive configuration has brought an extremely powerful engine, so you can safely use it even though the braking distance is quite short.
However, I don't really like that the wheel can slide when you accelerate too strongly while turning corners at high speed.
Comfort & Quiet
Because Bridgestone tires are distinguished by their flat tread pattern, it provides a comfortable feel when using lightweight rubber side pads.
In terms of comfort, this tire quality seems to be superior to any travel tire, no matter how small or large the vehicle is.
Besides the smooth operation, the DriveGuard seemed to make some loud and not very soft thumps whenever I moved through rough or bumpy roads.
However, this problem doesn't seem to be a big deal as it is perfect for reducing vibrations from small defects you often encounter on the highway.
Off-road
This tire model is stable on most roads and terrain. Yet, the appearance of noise will be inevitable if you travel on a road that is too rough and full of defects.
Do not be too hesitant because Bridgestone offers the highest stability compared to some products with similar prices and materials on the market.
The grip and performance are still maintained with rough and bumpy terrain.
Therefore, I was very pleased when I mentioned this tire.
Bridgestone Driveguard: Pros & Cons
Above is some information about the features and outstanding features of Bridgestone Driveguard. However, for the most specific and concise summary of this model, continue reading to learn more.
Pros
Assisted driving by 50 mph by sidewall after puncture and flat tire
The ability to grip the road on light snow
Excellent and timely braking on dry pavement on dry surfaces
Light and flat structure, convenient to operate for a smooth ride
Quick steering control
Highly comfortable
Long warranty
Advanced cooling technology helps distribute pressure and move safely.
Cons
Feedback is not so stable when cornering or at high speed.
Should I Buy It?
Bridgestone Driveguard has many advantages for you to choose it safely.
First of all, it is perfect to work both on dry and wet surfaces and in 4-season conditions. With a stable grip, this model has the feature of smooth cornering at high speeds.
This tire also offers the ability to drive an additional 50 miles with punctures at speeds of up to 50 mph. Not only that, I am very pleased with the excellent and timely braking on dry pavement on dry surfaces.
Most of these tires offer safety performance that is standard for all tires without the tire's internal pressure will not provide the same safety performance with it.
Not only that, but this type of tire also brings comfort to the driver and makes the tire more flexible, and significantly improves drivability.
Conclusion
The factors of traction, wet performance, cornering ability or noise reduction, and more are always the big advantages of Bridgestone Driveguard.
I introduced you to the full features and my experience after using this tire. Hopefully, you have the understanding and knowledge about Driveguard.
Finally, if you have any questions, feel free to comment below this article. I will give you a timely answer.
Please share this article of mine with your friends or relatives if you find it useful because they are in need of a specific analysis to decide to buy.
Thank you for reading!
Our list of Bridgestone Tires Review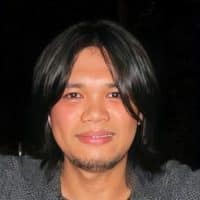 Alvin Reyes has expertise in automotive evaluation. He collaborated with famous newspapers and is still making efforts in tire review for DrivingPress.com