Continental ExtremeContact DWS Review & Rating for 2023
Dry

85%

85%

Wet

90%

90%

Snow

80%

80%

Comfort

90%

90%

Noise

80%

80%

Treadwear

90%

90%

Overall

86%

86%
It is difficult to choose a tire if you live in areas with annual heavy rains and snow. With that being said, it can get a bit costly to buy two sets of tires for all-season and winter driving conditions. But the Continental ExtremeContact DWS tire is different.
In this review, we got the chance to test these tires in real world conditions. We wanted to find out if all the hype surrounding the Continental ExtremeContact DWS is true. If you're not that much into cars (or tires for that matter), here's what you need to know: the Continental ExtremeContact DWS is one of the top ultra-high performance tires engineered for true year-round and all-season driving.
For this review of the Continental ExtremeContact DWS, we got the chance to test drive a 2017 Mazda CX-5 Touring fitted with Continental ExtremeContact DWS tires on stock 17-inch wheels. I'm not biased when it comes to cars, but the SKYACTIV Mazda CX-5 is one of the best crossover SUVs in my book. I think it not only looks better than the current Honda CR-V, Toyota RAV4, or Subaru Forester, but it really handles like a sporty compact, which I definitely appreciate in a car-based SUV.
Continental ExtremeContact DWS review: Features
The Continental ExtremeContact DWS is a sterling choice for sporty sedans, sports cars, sporting coupes, and even sporty trucks or crossovers. The DWS nomenclature simply means Dry, Wet, and Snow, which speaks highly about the capabilities of the tire. It is primarily engineered to satisfy the demands of year-round and all-season driving with highly capable snow or winter performance.
The tire is constructed using twin internal belts that are further reinforced with spirally wound jointless cap plies. This technique reduces the overall weight of the tire and ensures long-term integrity in sustained high-speed driving. The rubber is a blend of advanced silica, high grip, and all-season tread compound to produce a tire that performs extremely well in dry, wet, and snow.
The Continental ExtremeContact DWS features an attractive and sporty asymmetrical tread design equipped with stable shoulder blocks and a continued notched intermediate rib to enhance stability, cornering, and steering feel on wet or dry roads. Independent blocks on the center tread are equipped with high-angle crisscross grooves to provide more biting edges as the tire rolls over slippery or snowy terrain.
What makes the Continental ExtremeContact DWS unique are the built-in Tuned Performance Indicators. They are basically visible letters molded in the second rib from the outer shoulder that provides visual warnings on the condition of the tire. The DWS marking means the tire has sufficient tread depth to perform admirably on dry, wet, and snow. When the S marking fades away, the tire is only good for dry and wet. Stay on dry roads if you notice only the D marking on the tire.
Continental ExtremeContact DWS review: Test Drive
Our test vehicle was originally purchased in sunny California. The owner had to relocate to Minnesota for career-related issues, hence the abrupt need to change the tires. He told me the Continental ExtremeContact DWS gave his Mazda crossover the ability to survive the harsh Minnesota winter. That is high praise given the ExtremeContact DWS can also outrank other performance-biased tires in dry and wet roads.
I have nothing but high praises for the Continental ExtremeContact DWS on dry tarmac. Traction was excellent and the grip was immense as I tossed the Mazda CX-5 hard towards a winding left-hand bend. Man, this SUV can really scoot like a Mazda3! Although body roll is still evident if you really push it, the tires never gave up on me even if the surface is peppered with fine sand and bits of loose dirt. Braking is also excellent as I was able to haul the CX-5 to a complete stop without peeing in my pants.
The Continental ExtremeContact DWS tires were unperturbed by water puddles and heavy rain. Dare I say the tires felt better in the wet than on dry land? Maybe it's just me, or maybe because the tires were really that good. Braking in the wet was also drama-free provided the tires are cooled down by the heavy downpour.
I only tested the tires over moderately icy roads and I was able to travel at a moderate pace without skidding or losing traction. Braking was also admirable but not as strong as in the wet. You need to react faster and brake earlier if you want to avoid a collision. Overall, I am impressed on how the tires felt 'normal' when driven over snow.
The Mazda CX-5 is one of those stiff-riding crossovers that offers the right balance between handling and ride comfort. Yes, it's not floaty like a Lexus but it doesn't wallow over bumps, either. The Continental ExtremeContact DWS tires gave my test vehicle a smooth and consistent ride quality even over rough patches of concrete roads. Mind you, it's not as comfy as a set of touring tires, but it still gave my test vehicle a refined feel.
The Continental ExtremeContact DWS tires rolled silently over harsh city roads and was eerily quiet on the highway as well. Only at silly speeds will you notice some tire roar, but it wasn't as harsh as other tires. If you drive sedately, the tires can deliver a noise-free driving environment.
The Continental ExtremeContact DWS tires in my test vehicle were driven for 4,000 miles before the S marking on the wear indicator began to fade. However, I think it's an anomaly since my test vehicle is mostly driven in the city.
This review of the Continental ExtremeContact DWS gave me a new perspective on the capabilities of a true all-season tire. It is safe to say it is one of the best choices if you need a high-performance sporty tire that won't give up at the first sign of snow.
This tire is available in:
Sporty sedans/coupes/crossovers, 16" to 22", Ultra-high performance, All-season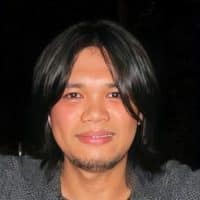 Alvin Reyes has expertise in automotive evaluation. He collaborated with famous newspapers and is still making efforts in tire review for DrivingPress.com