Continental CrossContact LX20 Review & Rating for 2023
Dry

95%

95%

Wet

90%

90%

Snow

90%

90%

Comfort

90%

90%

Noise

80%

80%

Treadwear

80%

80%

Overall

87.5%

87.5%
This review of the Continental CrossContact LX20 is very timely. Did you notice the family sedan is slowly fading into obscurity to give way to crossover vehicles and larger SUVs? Our roads are literally filled with car-based crossovers that it's hard to keep count. Ever carmaker is entering the SUV bandwagon. Even Rolls-Royce and Maserati are joining the fray with the Cullinan and Levante, respectively.
My test vehicle for this review is not a full-on SUV. I managed to spend some time driving a 2015 Subaru Forester with the 2.5-liter Boxer engine, CVT transmission, and Subaru's famed symmetrical all-wheel drive system. It was fitted with stock 17-inch wheels and Continental CrossContact LX20 tires. You might be asking why my test vehicle was fitted with such a tire, and I'll tell you why: the owner of the Forester is a hardcore off-roader. He also owns a modified Jeep Wrangler to play with the big boys. He wanted a set of tires that are refined on the highway yet capable in light off-road driving scenarios. It seems he found the answer with the Continental CrossContact LX20.
Continental CrossContact LX20 review: Features
The Continental CrossContact LX20 is a premium all-season tire designed for light trucks, SUVs, and crossover vehicles. EcoPlus Technology enables the CrossContact LX20 to offer excellent all-season performance, better fuel economy, and reduced wear without sacrificing traction and grip in the dry.
The tire was constructed using Continental's eco-friendly tread compound enhanced with +Silane additives and Tg-F polymers. The formula is optimized to improve traction while lowering the rolling resistance of the rubber. It is equipped with a continuous center rib with independent tread blocks to offer a solid steering feel and enhanced traction on dry tarmac. The tire also comes with four wide circumferential grooves and additional traction grooves to improve grip on wet, snowy, or loose pavement.
What makes the Continental CrossContact LX20 stand out is the aggressive symmetrical tread design. This is a sporty tire that can handle rough pavement with nary a complaint. But it can also give your SUV or crossover a comfortable and silent highway ride, which is hard to believe unless you try for yourself. I learned this early on as I drove my test vehicle over smooth highways.
Continental CrossContact LX20 review: Test Drive
I don't mean to biased, but the Subaru Forester was always a favorite of mine even before crossovers became popular. It didn't have to do with the Subaru name or the unique Boxer engine layout. The Forester feels more than just an Impreza on stilts. Newer generations are much larger than the early models, but they didn't lose the secured driving feeling that made the Forester so popular in the first place.
The Continental CrossContact LX20 tires felt magnificent over dry tarmac. The steering was precise and braking was strong, dependable, and spot on. You will need to drive like a loon to coax the tires to spin and lose traction but the symmetrical all-wheel drive system kept everything in check. Mind you, if you have a high-performance SUV designed for speed, this is not the tire for your vehicle. But for the everyday and mundane sort of driving, you won't have reason to complain.
Is right for me to say the Continental CrossContact LX20 tires felt better in the wet than on dry land? Maybe. Whatever the case, the tires felt awesome in the wet. Even if you apply judicious throttle pressure, you will never get a feeling the tires are 'floating' or 'skimming' over wet roads. The symmetrical tread design and wider circumferential grooves gave me the impression that the tires were actually 'slicing' over the wet tarmac to always maintain steady traction and grip. But what really impressed me was the steering feel. It doesn't matter is you're driving over wet or dry roads. The Continental CrossContact LX20 tires simply gave my Forester a more direct and crisp steering feel.
The Continental CrossContact LX20 tires also felt at home when the roads turned from wet to slush. They were even capable of driving over more than 2 inches of snow! Anything deeper might require snow chains or a better set of aggressive all-terrain tires. I also drove over moderately rough terrain and the tires were more than up for the task. Of course, credit also goes to my Subaru Forester for allowing me to traverse over rough patches of loose terrain without nary missing a beat. Like I said, the Continental CrossContact LX20 tires were a perfect match to the all-terrain capabilities of my test vehicle.
The 'premium' part about the Continental CrossContact LX20 is the excellent ride comfort and extremely silent ride. Let's start with the ride comfort. The tires felt smooth and stable on the highway and remained undisturbed even when hassled by potholes and road undulations. This is high praise for an all-season tire that can also handle a bit of mud, snow, and dirt roads.
You can't call a tire 'premium' if it roars like an African lion on the highway. As it turns out, the Continental CrossContact LX20 were eerily silent at high speeds. Now this is what you call a true premium tire! The tires were hushed in the city and remained calm even as I sped up. The tires also remained quiet over rough patches of concrete road. This is the tire to buy if you are looking to enhance the on-road refinement of your crossover or SUV.
The Continental CrossContact LX20 tires on my test vehicle were fitted approximately six months ago and have traveled a distance of 4,500 miles. The tires had minor signs of wear but nothing too drastic to merit a poor score. It even boggled me upon learning the tires were not brand new because it felt like my test vehicle was riding on a new set of rubber.
The Continental CrossContact LX20 is a wiser and more economical choice. If you demand a rugged all-season tire that offers better refinement for your crossover or SUV, it is hard to beat the Continental CrossContact LX20.
This tire is available in:
Pickup trucks/crossovers/SUVs, 16" to 20", Touring, All-season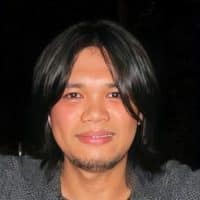 Alvin Reyes has expertise in automotive evaluation. He collaborated with famous newspapers and is still making efforts in tire review for DrivingPress.com