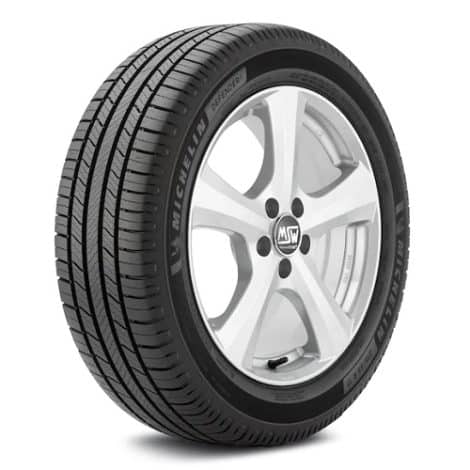 The original tires that come with the car are usually just enough to serve basic travel needs. You need higher-quality replacement models to operate your vehicle more efficiently and safely. Out of the popular all-season models from brands, the Michelin Defender 2 is still my favorite product for overall power.
Michelin is one of the most famous manufacturers in the world with a wealth of accumulated experience. And Michelin Defender2 is perfect with tread design and performance, directly affecting your car's stability.If you are curious about the highlights of this new Michelin version, let's check out the Michelin Defender2 review below.
Michelin Defender2 Features Highlights
According to information from Michelin, the Defender 2 is part of its flagship touring all-season product line. This tire model has a size and structure suitable for high-performance or large-capacity vehicles. SUVs, crossovers, coupes, minivans, and sedans are popular vehicles with high tire compatibility.
Design
Touring all-season is a tire model that inherits the features of both touring and all-season products. It is not surprising that the Michelin Defender 2 has various travel performances and incredible comfort during the trip. As a long-distance driver, I fully understand the quality of this tire.
The unique construction of this product is the main factor that provides stability in all conditions, whether sunny or rainy, dry or wet.
The tire's grip has significantly increased thanks to the side, and longitudinal grooves integrated into the surface. From dry roads to slippery areas, Defender 2 cannot be hindered.
Stability
The stability when moving on slippery surfaces that the tire owns is somewhat superior to many models of the same type.
The vastly available grooves act as passages for water to drain away from the tire surface quickly. The friction between the product and the road is also not lost during the movement.
Longevity & Smoothness
Longevity and durability are some of the most outstanding details that this Touring All-Season tire model possesses.
Instead of focusing on performance or comfort, Michelin also integrates into its product's mechanisms to help maintain durability.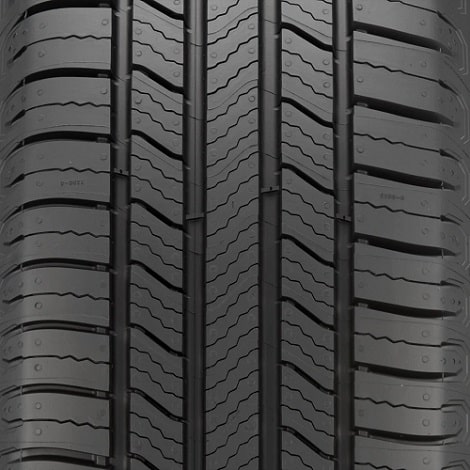 Some main things are more durable surfaces, quality tire compounds, or flexible grips. All contribute to the extended service life of the Michelin Defender 2.
It would be a big mistake to ignore the smoothness characteristic of Touring products like this Michelin tire. The tire's ability to absorb force well depends on the advancement of the tire compound.
Capturing this feature, the manufacturer has improved the existing rubber mixture. Then they combined it all with a symmetrical spike design to help the car move more smoothly.
Durability
Durability, performance, and comfort often don't go together. But that judgment loses its accuracy if you consider the Michelin Defender 2.
Just by strengthening the inside of the tire, the manufacturer has combined the three factors mentioned above.
Thanks to this single-layer shell with a high flip design, the tire is both smooth and durable and possesses impressive performance.
Accompanying the comfort is an impressive silence that very few tires can achieve. The product's spike blocks are closely linked to an extensive network. The primary purpose is to disperse the unpleasant sounds created by friction.
The double steel belt reinforced with the polyamide cap supports the tire's high-speed performance. Although not a highway tire, the product still has good stability when traveling on these roads.
Michelin Defender2 Performance & Test
I spent hundreds of hours traveling with this tire model to give you the most objective view of the Michelin Defender 2.
During this time, I selected many types of terrain to conduct experiments. Whether it's a dry flat road, a wet road, or a snowy one, I've moved through it.
I will share the information gathered during the entire trial of this tire. The reviews are all very fair, so you can rest assured to refer.
Dry tarmac
According to what I have experienced, the overall performance of the Michelin Defender 2 on dry terrain is excellent. Even this touring all-season tire model is superior to many other products in the same segment.
To fully experience the tire's dry performance, I performed three tests in three other conditions.
The first is to move with the available sedan on flat roads in the city. The results are pretty good when there are no serious problems during the journey.
The feature of city roads is that it is pretty crowded and often has to return the number of cars to N for a temporary stop. At this time, the impressive dry traction will be a practical assistant to help us quickly start and bring the car to speed. Indeed, it took me less than 5 seconds to reach the average rate.
On the highway, the tire is not very effective when operating at high speed.
I anticipated this possibility because the Michelin Defender 2 is not a Highway-specific tire. The product's stability at speeds from 65mph is a big surprise.
Even when the road surface temperature tends to be high, the tire moves stably. Immediately after leaving the highway, I tried measuring the surface temperature. The number obtained is relatively higher than the ambient temperature but does not exceed the damage level.
The tire's dry handling performance is quite good. Quick response and excellent handling are the foundation of impressive cornering ability. Thanks to that, I easily overcome tricky S corners.
Wet and slippery roads
The wet performance of the tire is somewhat less impressive than the performance on dry surfaces. But that does not mean that Michelin Defender 2 cannot operate stably on wet roads.
Its stability and wet traction are pretty good. Even though the tires sometimes tended to slip, it was easy for me to regain control.
If you accidentally stop in a flooded area, you will need about 10 seconds to restore speed. It is the average time I calculated after more than 20 stops and moving in heavy rain.
Regarding safety, you certainly do not need to worry when choosing this tire model to move in wet conditions. In one test, I used an SUV equipped with Defender 2 to navigate through areas with reasonably high water levels. This whole process is not without any dangerous problems.
Snowy roads
My experience compared to what Michelin advertises has a big difference. So, you should check carefully before you intend to use the tire on snowy surfaces.
On thin snow, it's not uncommon for a touring all-season product to cross easily. With less than 3 inches of snow, I did not have too many obstacles when moving.
Unfortunately, I read that average snow performance is not as accurate as snow performance. Strength in 4-inch snow is relatively low and unstable. It took me a long time to get out of this area in a snow-covered tire.
You cannot use Michelin Defender 2 in deep snow areas. No matter how good the All-Season performance is, the tire cannot replace specialized snow tires.
Off-road driving
Touring All-Season and off-road are two completely different concepts. Therefore, you cannot use Defender 2 for off-road purposes. All efforts will only bring dire consequences.
I had to change a new set of tires because I was trying to run through rough terrain. Just a little more, and the stone has cut deep into the product's surface.
Comfort
With all the mechanisms available, I can be sure that the tire will quickly give you comfort during the journey.
As a regular long-distance cyclist, I understand the horror of a small shock. But since switching to this Michelin tire model, my fear has almost disappeared.
Even the annoying sounds made by friction disappear. Since then, the comfort that the tire brings has significantly increased.
Is It Worth Your Money?
The structure, technology, and design of the Michelin Defender 2 are all in high perfection. With the combined performance that the tire brings, I am sure that you will not feel wasteful when spending money to buy this product,
Of course, with the above outstanding advantages, you will have to accept its high price tag. But, it is a worthwhile investment for you.
Quick Rundown of Michelin Defender 2
Pros
Durable
Easy control
Quiet operation
Safe to travel in wet areas
Stable ride at high speeds
Impressive dry performance
Handle well on dry surfaces
Cons
Snow performance is not as expected
Wet traction needs improvement
Should You Buy It?
Through long-term use, I can be sure that the Michelin Defender 2 is a product worth buying in terms of construction and features. However, before spending money to own tires, you must also pay attention to performance issues.
If you need to travel on snow, off-road, or want a tire with high wet performance, the Defender 2 is not the right choice. In contrast, this product will undoubtedly be compatible with the need to move to dry areas.
Conclusion
No tire is 100% perfect, and Michelin Defender 2 is no exception. Through the above Michelin Defender2 review, I want to help you understand this modern tire model's unique advantages and disadvantages through personal experience.
Some of the noise and price weaknesses aside, there's no reason to refuse to buy such a great model. What's your opinion? Leave a comment to let us know.
Thank you for reading!
---
Michelin Defender2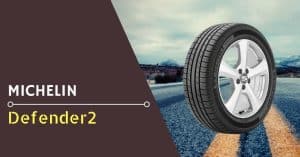 Through long-term use, I can be sure that the Michelin Defender 2 is a product worth buying in terms of construction and features.
Our list of Michelin Tires Review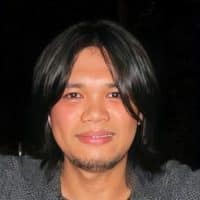 Alvin Reyes has expertise in automotive evaluation. He collaborated with famous newspapers and is still making efforts in tire review for DrivingPress.com