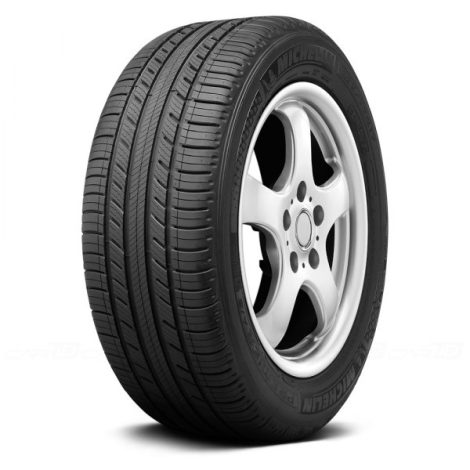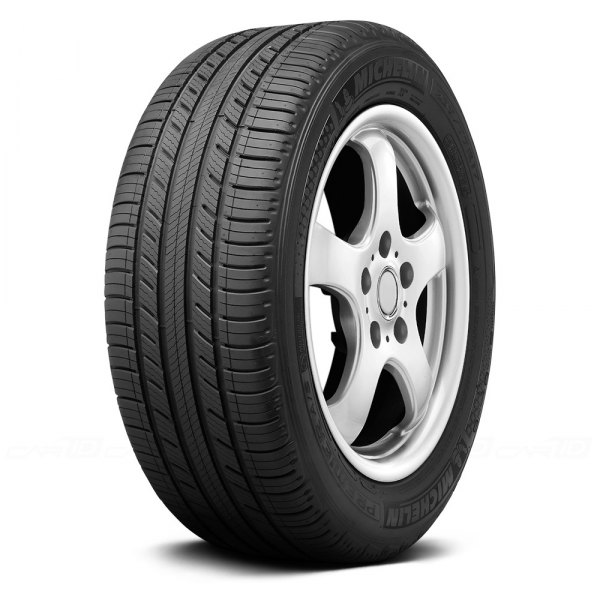 Regardless of their brand name, all touring tires aspire to provide their users with two main features.
Such tires aim to offer all-season traction so that they could come handy in all weather conditions, and they want an internal structure sturdy enough to withstand road bumps and prevents vibrations from making an entry inside the cabin – thereby giving a comfortable riding experience.
That means that if you're looking to purchase a touring tire, you should expect from it a year-round performance, controllability and driving comfort. And you don't have to go anywhere to find a model offering these features – as that's what the Michelin Premier A/S is all about.
If truth be told, we weren't expecting anything less from Michelin. It's the brand that gave the world its first removable tire, radial tire, and the pneurail tire. Why, then, couldn't it give us a touring tire offering all the features mentioned above?
Did the Premier A/S give us any reason to check our beliefs? Scroll down to find out on my Michelin Premier A/S review.
Michelin Premier A/S Review: Features
As is the case with most all-season tires, the Premier A/S is designed to be installed underneath sedans, coupes, and minivans. It contains some pretty innovative features including the EverGrip technology, a silica compound enhanced tread and Comfort Control Technology to make your ride a comfortable one.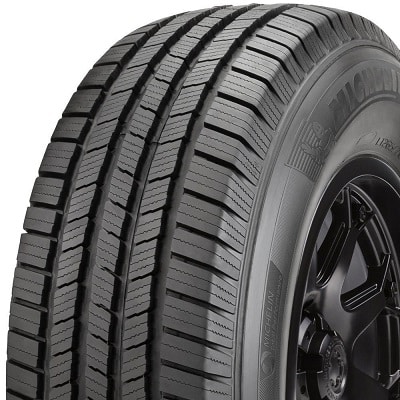 Exclusive Technologies
The competition in the market for all-season tires is getting hotter than ever. With new entrants making inroads, a race to the bottom is already underway. In such testing times, Michelin has refused to budge on the lofty price it asks for its tires. Wonder why that's the case? Here's why.
Comfort Control Technology: Relying on the tire's computer-optimized design and its precision manufacturing, the Comfort Control Technology has increased the on-road grip of the Premier A/S, thereby letting you enjoy a smoother, quieter ride.
EverGrip Technology: This technology's main function is to widen the Premier A/S's tread grooves with the passage of time. This mechanism makes sure that even when the tire is fully worn out, you'd continue to get excellent traction in all weather conditions.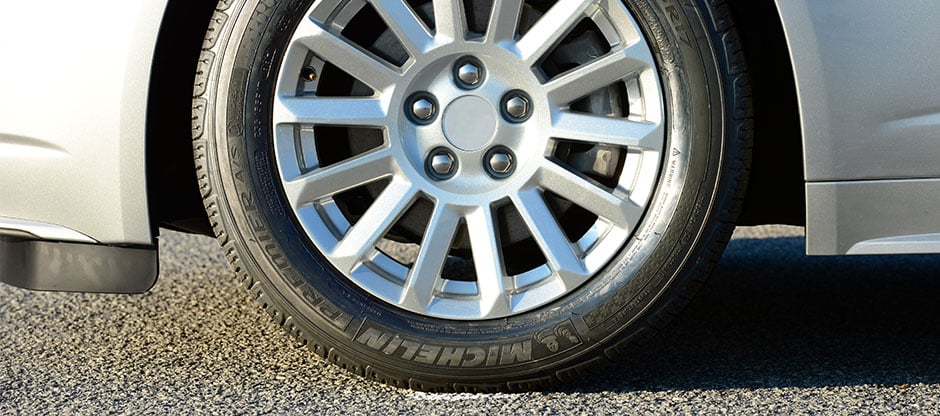 Tread Compound
Just like that of the Premier LTX, this all-season tire also uses a mixture of silica and sunflower oil compounds to create its tread. Together with the EverGrip technology, both these substances aim to increase the traction, stopping power and driving control of this tire.
Sunflower oil: You might want to know this fact that only those tires provide optimum traction in cold weather that are flexible, as tires that are rigid would only skid along such slippery surfaces. Luckily, the presence of sunflower oil in the AS's tread compound provides it with the same flexibility.
Silica compound: As you might already know, excess of everything is bad. This is why Michelin provided the A/S with a silica compound which balances the flexibility of this tire by improving its strength. Together with the sunflower oil, the silica compound helps this tire provide a unique combination of durability and sturdiness.
Two Speed Ratings
The speed rating of a tire identifies the maximum speed limit which the tire can sustain over an extended period of time. Take your model above that speed limit, and what you'd be doing is inadvertently decreasing its tread-life.
H Speed Rating: Those of you who own a coupe or sedan might be interested in discovering the limits of this speed rating. It rates the Premier A/S to safely maintain speeds of up to 130 miles per hour over an extended period of time.
V Speed Rating: Provided you own a sports car, you might want to fit those sizes of the Premier AS underneath your vehicle which come with V speed rating – as it sets a maximum 'sustainable' speed limit of 149mph.
Michelin Premier A/S Review: Test Drive
As you might have guessed by now, the features of this tire promise excellent stopping power, unbeatable wet traction, a quiet and comfortable ride, and long tread life. Let's see whether these claims hold their weight in real life.
Treadwear and Durability
With a tread warranty of 6 years or 60,000 miles and the guarantee that the tire would retain their uniform shape for the first year, the Premier A/S is built to last. Tread design evolves as it wears down due to EverGrip technology, with new, hidden grooves emerging to replace the old, worn-out ones.
That's all that Michelin claims what this tire would do. In real life, we saw no reason to doubt these claims. Provided you keep your tires properly inflated all the tires, have them balanced once in a while and do not have an aggressive driving style, we see no reasons why the A/S won't outlast its warranty.
Apart from everything said in the previous two paragraphs, the tire's internal structure also plays its part in making it durable. With twin steel belts reinforced with spiral-polyamide cord, the interior doesn't allow speed bumps to deform the tire's shape.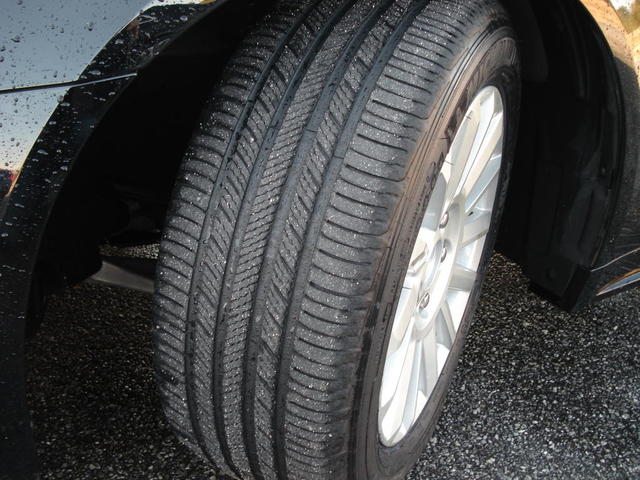 Dry Performance
Since we had already talked about its features in detail, the dry performance of this tire didn't surprise us. It rides smoothly in dry conditions and has superior gripping power. More importantly, even with 3,000 miles down its tread, the stopping grip remained the same.
Perhaps that's because of the EverGrip technology we talked about earlier. With hidden grooves replacing the visible ones as the tire wears down, the tire continues to provide superior handling to ensure tight and precise cornering, quick stopping and smooth driving experience.
That didn't catch us by surprise, as we were already aware of the internal structure of the A/S. With two steel belts, a spirally-wrapped polyamide cord and a polyester casing ply, this tire provide a perfect blend of handling and durability on one side and uniform ride and comfort on the other.
Wet Performance
Ok, then, the Premier AS tires perform brilliantly on dry tarmac, but how well do they roll (and stop) on slippery, dangerous surfaces? You shouldn't worry as if there's one feature of this tire which we think outmaneuvers the rest with its utility, it has to be its wet weather performance.
The following features are responsible for this tire providing great traction on wet roads.
Hidden and Expanding Grooves: Numbering more than 150, their special geometric shape and strategic placement around the tires' circumference allows these grooves to evacuate water with ease. Also, since they expand as the tire wears out, you'll continue to get their original traction from the Premier AS tires.
High-grip Rubber Compound: Remember the tread compound we talked about at the start of the article? They too help increase this tire's performance on wet roads. The sunflower oil makes the tire flexible to increase its grip on wet roads. As for silica, it equips the tire with bonding strength to ameliorate its wet traction.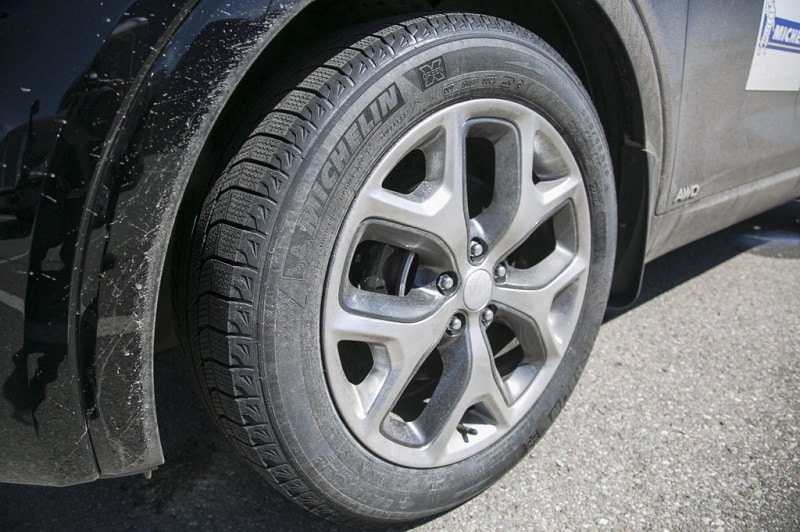 Snow & Ice Performance
You should be aware before buying all-season tires that high snow and ice don't come in the ambit of 'seasons' these tires cover. In other words, while these tires can hold their own in moderate winter conditions, they simply give way in the face of heavy snow and black ice.
The Premier A/S isn't any different. Its EverGrip technology and silica and sunflower oil compounds empower this tire to stay stable on light ice. Whereas the tire's outer structure with its many tread blocks and sipes provide necessary traction by cutting through the snow.
However, if you want your tires to deal with some serious ice, we'd recommend sticking to winter tires, as their special design makes them a safer choice for winter conditions.
Noise and Comfort
As far as your comfortable riding experience is concerned, the Premier A/S won't give you many reasons to complain. With its sturdy internal structure, unique rubber compounds, and durable external design, you can expect to have a truly bump-free experience.
There is another feature that will help make your ride ultra-comfortable: these tires Comfort Control Technology. It prevents the road noise and vibrations from making its way into your cabin, thereby providing you with a relatively quiet ride.
Did you just read relatively quiet? That's right; some of the drivers of the Premier A/S have reported that their noisiness level increases after one or two years of usage. So you need to keep that into consideration while buying this all-season tire.
Conclusion
Are Michelin Premier A/S the best tires for you? Provided you came here looking for all-season tires which provide a comfortable riding experience and supreme traction on wet surfaces – and you aren't looking for a model which could do well on snow-laden roads, then perhaps these tires might be worthy of your hard-earned money.
Pros
Has all the traits to outlast its treadlife warranty
Comfortable and quiet ride
Excellent traction on wet surfaces
Cons
Not recommended for heavy snow and extreme weather conditions
List of Michelin Tires Review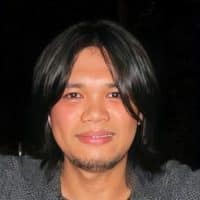 Alvin Reyes has expertise in automotive evaluation. He collaborated with famous newspapers and is still making efforts in tire review for DrivingPress.com