Michelin Defender T+H Review & Rating for 2023
Dry

95%

95%

Wet

90%

90%

Snow

80%

80%

Comfort

90%

90%

Noise

90%

90%

Treadwear

90%

90%

Overall

89%

89%
Drivers typically have a long list of expectations from their tires, and they might not be aware of it but a majority of those expectations conflict with one another. For instance, if you want a longer tread life, a tire offering the same might ask you to give up winter traction in return.
See, you have no choice but to make these little trade-offs when buying a new pair (or two of them). You'd end up getting what you want – i.e. long tread life – but you'd have to make some sacrifices along the way – i.e. traction on snow and hard-packs.
In case you are thinking that we have are being too philosophical today, rest assured that we aren't. It is our experience with the Michelin Defender T+H which taught us about these trade-offs. And we thought that before we start reviewing this highway tire, you should know of the same. So that any exaggerated hopes that you may have of this model might be ironed out.
Read on to check out our detailed review of the Michelin Defender T+H.
Michelin Defender T+H Review: Features
The Michelin Defender T+H is similar to other light truck tires in the sense that it is designed primarily to be driven on dry tarmac. And that too a fully paved one not a hint of snow.
Otherwise, neither its tread design nor anything else in this tire's design might save it from skidding if you end up driving it on snow-laden roads.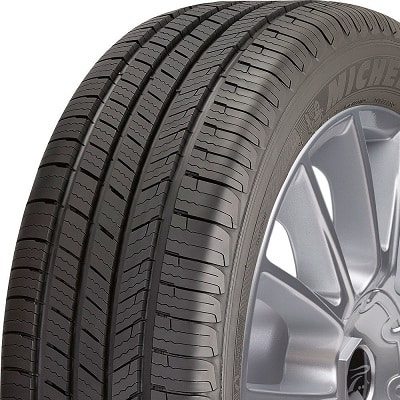 Exclusive Technologies
Five years after its release, the Defender T+H underwent an upgrade in 2017. One area where the upgrades didn't go – perhaps because it was already good enough – was the exclusive technologies that Michelin had already provided this model with.
Comfort Control Technology: As its name implies, this technology is designed to provide you with a comfortable ride. What the name doesn't betray, however, is that by increasing the tire's road grip, the Comfort Control Technology will make your ride quieter too.
Intellisipe Technology: In contrast to the Comfort Control Technology, which is only concerned with the tire's performance, the Intellisipe technology – by maximizing the tire's biting edges to offer all-season traction – takes care of the safety aspect as well.
Maxtouch Technology: The Maxtouch technology plays a crucial part in maximizing this tire's life. It does that by evenly distributing the tire's contact forces on the road. Such an arrangement minimizes stress points inside the tire to help it last longer.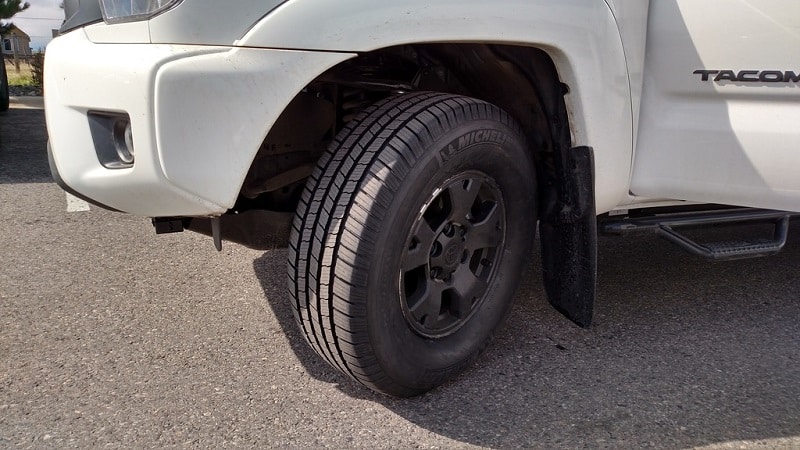 Safety features
To be honest with you, we weren't expecting the Defender T+H to do anything less in the safety department. It comes with H-speed rating and has to provide some features to ensure that our well-being would be paramount while driving this tire. Luckily, it didn't disappoint.
High silica content: To make sure that the Defender T+H maintains its traction on wet roads, Michelin has equipped it with high silica content. It helps the tire maintain grip on slippery surfaces to ensure a safe ride.
Zigzag sipes: Provided you were thinking, it's in the shape of zigzag sipes that the Intellisipe technology makes its presence felt. They have the necessary biting edges to ensure extreme grip on extra-slippery surfaces, including light snow.
Circumferential grooves: Circumferential grooves prevent from happening a phenomenon called hydroplaning which occurs when a water layer between the wheel and the road surface removes traction, preventing the wheel from responding to control inputs.
Two Speed Ratings
As the name implies, the Defender 'T+H' has two-speed ratings. Some of the smaller tires have a higher H rating whereas the larger ones which are to be driven relatively slowly are T-rated. To eliminate any confusion, let's check out what both these ratings mean.
T Speed Rating: This rating means that the tire can safely maintain a speed of 118mph over a long period of time. It is mostly useful for family sedans, vans or those vehicles with relatively high load capacity.
H Speed Rating: Those of you who have a knack of driving at high speeds and own a sport sedan or coupe to complement their passion can benefit from the H-speed rating which has a maximum sustainable speed limit of 130mph.
Michelin Defender T+H Review: Test Drive
Having gone through the features of the Defender T+H, it's time we review the performance of this model in real-life conditions. Only then can we be sure that it does what its features claim that this model is capable of doing.
Similar to the Michelin Defender LTX MS which we reviewed a few months ago, the T+H also pays extra attention to promoting even treadwear. Given the price tag of this model and it being a highway tire, you shouldn't expect anything less of it.
To encourage even treadwear and maximize treadlife, this tire distributes its contact forces evenly along the road surface. We know that because when checked after 3,000 miles under its belt, the tire showed no visible signs of any deformity, giving us hope that it knows what it's doing.
As for its durability, Michelin says that you got to trust this model's EverTread compound. We disagree. It's the two internal steel belts of this model – which are further reinforced by 1-ply of polyamide – and its two-ply body casing which we think would ensure its long-lasting performance.
We always have a multi-point checklist when reviewing a tire's performance on paved roads. Some of the important factors against which we judge the tire's performance on such surfaces include its grip, stability on high speeds and cornering and braking power.
Thankfully, the Defender T+H ticked all these boxes with aplomb. Since they are designed for slippery surfaces, the independent tread blocks provide extra biting power on dry roads. Even when we deliberately turned this tire on a narrow-angle, it still didn't skid away from its axis.
As a result, when the odometer showed the reading of 130 miles per hour – which is the maximum limit this tire can sustain for longer periods – we weren't worried that so much speed would overwhelm the traction power of this model.
With due respect to other tire manufacturers, we haven't seen many of them placing the same level of emphasis on wet road traction as Michelin has done with the Defender T+H. Perhaps that's the reason why so many of its users, when asked, could vouch for its performance on slippery roads.
Thanks to its IntelliSipe technology – which provides this model with zigzag sipes that interlock below the surface and optimize the tire's road contact – and the high silica content which aids the zigzag sipes in their mission, we didn't experience the tire getting out of control during our ride.
At one part during our ride, we unintentionally drove this tire through heavy rain. Even then, its circumferential grooves and lateral notches effectively channeled water away from this model's footprint. While the thought of hydroplaning did cross our mind, the tire kept us safe throughout the journey.
Even before this tire hit the shelves, Michelin was at pains to tell anyone who would listen that the Defender T+H was going to be one of the quietest tires of the tire manufacturer. As we can say now, it wasn't wrong in its assertion.
While not many people would appreciate the jargon of Comfort Control Technology, most of them would understand what it is capable of doing once they ride this tire for a few miles. The inability of the road vibrations to make their way into the car's cabin is truly stunning.
As that happens, and the vibrations emanating from outside remain outside, you get a comfortable riding experience. Provided you don't take it for an off-the-road ride – like a hilly terrain with a lot of potholes – it's likely that you would have a quiet and comfortable ride.
Surprisingly for a tire that provides brilliant traction in wet weather conditions, the performance of the Defender T+H nosedives on snow. The extra-vicious biting edges which seem undefeatable on slippery roads won't come to the tire's rescue in icy conditions, either.
Having said that, if you drive carefully, you can still take it out in light snow and get to your destination safe and sound. However, if the snow gets vicious along the way, we recommend you take cover and banish the thought of driving any further.
Michelin Defender T+H Review: Conclusion
Our review of the Michelin Defender T+H reveals it as a dependable option with all the tools to outlast its 90,000-mile treadwear rating. This model performs admirably on dry and wet roads and can hold its own in light snow as well. Throw into the mix its safety features, and there aren't many highway tires that offer more features at this price.
Pros
Has a tough tread compound

Provides a decent level of traction
Quiet and comfortable riding experience
 Cons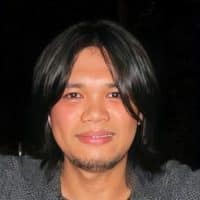 Alvin Reyes has expertise in automotive evaluation. He collaborated with famous newspapers and is still making efforts in tire review for DrivingPress.com