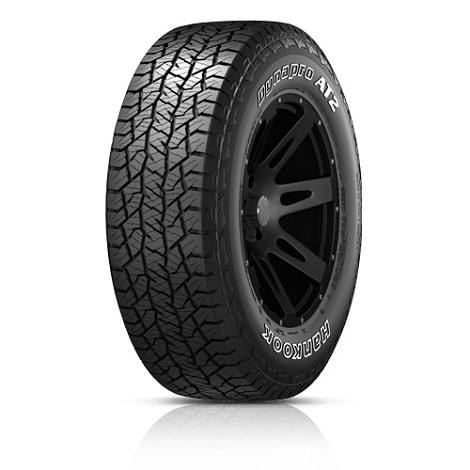 It is not difficult for us to realize that models capable of overcoming many types of terrain are gradually receiving the attention of many groups of customers with different needs. Because these products appear increasingly and occupy a large part of the market share in the tire market today.
Unlike others, the all-terrain tires are suitable for traveling on various surfaces, from flat to typical unstable conditions such as snowy roads.
In addition, this one line is also famous for its impressive durability and the extended warranty from the manufacturers.
Among the most famous all-terrain products, Hankook Dynapro AT2 RF11, a quality model from Korea, is always one of the perfect choices.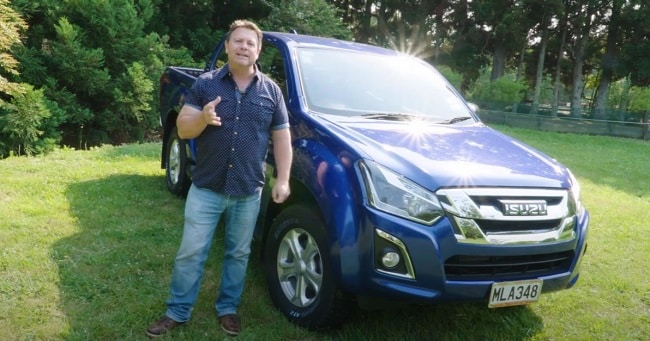 There are many reasons to pay attention to this product. The most significant is its impressive ability to overcome dry areas and stable snow performance.
In addition, the height and balance that the product offers even on rough roads are other advantages that make the AT2 RF11 worthwhile.
The Hankook Dynapro AT2 RF11 review will provide you with complete and objective information about this product.
Hankook Dynapro AT2 RF11 Features
It can be that the Hankook Dynapro AT2 RF11 has all the elements to become a product with outstanding performance on many types of terrain.
The most distinguishing factor is the perfect balance between the ability to grip the road in any condition and support driving on roads.
For high performance on various surfaces, the Hankook brand has used a specially formulated compound based on advanced manufacturing technologies to form the tread and upper.
The rubber in the tire has a reasonable structure to reduce resistance, thereby enhancing fuel economy. Not only that, the resistance to cutting and damage when moving off the surface is also quite impressive.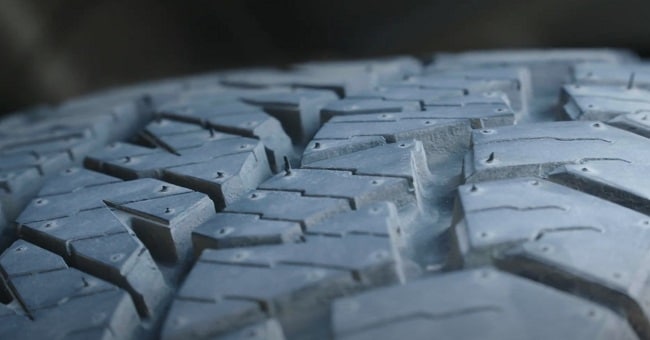 The tread is into a symmetrical spike with stiff shoulder braces. This design stabilizes the track and gives the tires better riding comfort while also handling better.
We also cannot ignore the part of the multi-directional grooves and the wave grooves, details that make an essential contribution to improving and stabilizing the tire's grip on low-friction surfaces.
Since then, the product's ability to grip the road on wet or snowy surfaces has also increased quite a bit.
To help users feel secure about stability and safety on the roads, the manufacturer has equipped the Dynapro AT2 RF11 with independent tread blocks that help increase traction, especially under heavy snow.
It is also why the testing committee gave this one the 3PMSF (Triple Peak Mountain Snowflake) emblem. This rating shows that this tire performs better on ice than all-season versions marked M+S.
Test Drive
These tires play a significant role in vehicle operation, especially when navigating unstable terrain.
Therefore, we need to know the information about the tire's performance in many different conditions to make an accurate judgment about that product.
In addition, you also need to consider some other but equally important factors, such as smoothness, noise, and product durability.
Maintenance indicators
With a durable product like the Hankook Dynapro AT2 RF11 , maintenance indicators are one of the most critical issues we need to consider when considering this model.
Like many quality products from other brands, Hankook has used the average wear indicators (TWI) on the AT2 RF11 to notify users about the condition and damage the tire has been during transit.
TWIs are narrow rubber bars inserted into the tire's grooves. These bars are concave when the tire is new and become more visible as the tire wears out.
Although it is a vital sign and not too easy to recognize, TWI still provides us with an overview of the condition of a product. It ensures that the user's safety and the vehicle's performance are always assured at the highest level.
Another similarity between this product and other models is its minimum tread depth of 2/32 inches. After this exceeds, you can see that these details are entirely flat against the tire surface.
However, you do not need to worry too much about these signs because the product's longevity from the Hankook brand will surprise anyone who uses it.
This model quickly covered 60,000 miles without any problems. Additionally, Hankook offers a 60,000-mile warranty on the metric P and LT dimensions.
Dry tarmac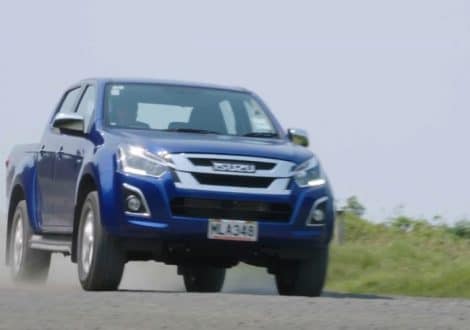 The Hankook Dynapro AT2 RF11 can work quite well on many different terrains.
The advanced features and the modern technology that the manufacturer has integrated into this product help increase the tire's performance in this type of terrain to a new level.
So whether the roads are flat like urban roads or rough like roads in the suburbs or even sandy roads can not prevent the movement of this all-terrain tire.
To obtain such excellent performance in such dry conditions, the manufacturer has used a modern material with a quality rubber component as the main component of the product.
So, the resistance to cuts and stabs from sharp stones, the kind of accident often seen when traveling through dry areas, will be significantly enhanced.
Thanks to this feature, you won't need to worry about breaking or flat tires midway anymore. However, you need to be aware that pieces of rock that are too sharp can still cut through the tire.
Furthermore, the tire's traction on dry surfaces has also improved significantly compared to many other products in the price range.
The compound that makes up the Dynapro AT2 RF11 has a meager rolling resistance. It is not too difficult to understand that even on sandy terrain, the tire can still move through normally.
Another benefit of low rolling resistance is more excellent fuel economy.
In addition, the excellent grip on many different terrains also allows this product to work well even in places with unstable soil or steep slopes with limited contact surfaces.
Slippery roads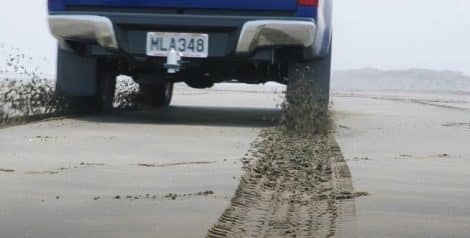 Overall, the Dynapro AT2 RF11 still provides users with impressive wet-road performance. With remarkable features in its structure, this model ensures that we can safely travel on light wet roads to flooded roads.
For better-wet performance, Hankook adds highly dispersed silica to the tread rubber to enhance grip and stability in the rain.
In addition, the rubber is supported by open shoulders and wide grooves that help reduce water resistance and increase traction when traversing large puddles.
However, accelerating when using this model in wet conditions is a challenge even for experienced car drivers.
In this situation, you must know how to control to avoid the vehicle losing control in the middle, and it is this weakness that makes the wet road performance of this model worse than other products in the same segment.
Snowy roads
With the construction of an all-terrain model, the Dynapro AT2 RF11 can easily overcome snowy terrain, something that most four-season tires cannot do.
More specifically, this product also provides stability and safety even when going through intense snowfalls.
In addition to unique elements such as the tread compound and surface design, this product also features multi-directional grooves and wagging grooves that increase the bite of the tire.
The tire's ability to grip the road on snow is greatly enhanced thanks to this feature. In addition, the independent tread blocks help increase traction on this type of terrain. Moreover, good handling ability and low braking distance are other impressive factors.
Off-road driving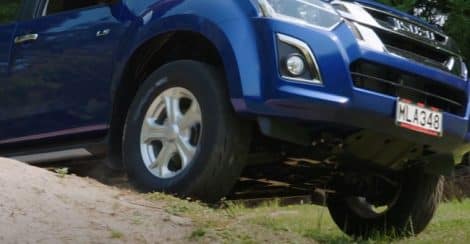 Hankook Dynapro AT2 RF11 has a more rigid outer shell than conventional all-terrain tires with three separate layers. It is one of the main features that contribute to the off-road performance of this product.
This structure allows the tire to resist dangerous punctures caused by soil and rock. The product is also further supported by two high-tensile steel belts and two nylon caps for increased stability in high ballast conditions.
The impressive traction that this product possesses will become extremely rare when you need to maneuver the vehicle through mud or steep areas because the surface of these positions is never stable and tends to pull the wheel instead of drifting away like normal sand or water.
To address these factors, the manufacturer has added to the elements of their products, such as an impressive tire compound with low drag and wide grooves.
Comfortable
Of course, an all-terrain tire like the Hankook Dynapro AT2 RF11 will not be smooth as many tires from other famous brands.
Because the manufacturer is required to sacrifice smoothness to trade off more essential factors to keep the performance and stability of the product when crossing many complex terrains.
But that doesn't mean that products from the Hankook brand can't bring you comfort. Compared to many other all-terrain tires, this model is much quieter.
Is It Worth Your Money?
With impressive features in performance such as good traction, high stability, and the ability to overcome many terrains such as sandy or snowy areas, it is worth spending money to own a Hankook Dynapro AT2 RF11.
In addition, the comfort, high durability, and long-term warranty program from the manufacturer also make this product more valuable in the eyes of our users.
However, if you intend to use this product in humid places, you may have to consider a few more issues before making your choice.
Conclusion
Above is the information we think is necessary to help you get a more objective and clear view of the Dynapro AT2 RF11 tire from the Hankook brand.
Hopefully, today's article has brought you helpful knowledge, thereby making it easier to choose the right product for your needs.
Our Full List of Hankook Tires Review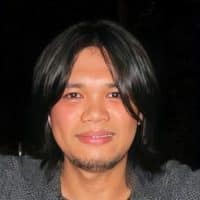 Alvin Reyes has expertise in automotive evaluation. He collaborated with famous newspapers and is still making efforts in tire review for DrivingPress.com