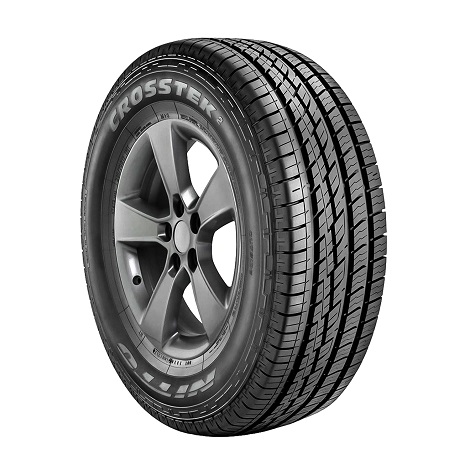 Bigger vehicles demand sturdier tires. But with Nitto Crosstek 2, you not only get a rugged and dependable tire. You also get excellent all-season traction and good looks to match. Best of all, Crosstek 2 is right smack in the middle of the price range, which makes it a compelling match for budget-conscious truck owners.
The light truck tire category is one of the most competitive. Mind you, the big names offer flawless all-weather performance and longer warranties, but only if you can afford it. Truck tires from Michelin, Goodyear, and Bridgestone are among the best, but they also happen to be the most expensive you can buy.
This is where Nitto Crosstek 2 enters the fray. For starters, it's a hybrid tire with the attributes of a touring tire and all-terrain rubber. It's not an off-road tire if that's what you're asking, but it's capable of providing enough traction to motivate your truck over gravel, light sand, and dirt. And when you get back on smooth tarmac, Crosstek 2 is refined enough for longer drives. It's essentially an all-around, all-season, and all-weather tire for everyday driving.
But in this review, we found out a lot about Nitto's Crosstek 2. The funky asymmetrical tread design is a Nitto trademark, and it does give trucks or SUVs a more aggressive stance. In fact, Nitto Crosstrek 2 has the most desirable or sporty tread design we've seen in a proper truck tire, and that's saying a lot considering it's a hybrid between touring and all-terrain rubber.
You can think of Crosstrek 2 as the Invo of truck tires. Do you see the remarkable semblance between the two tires? Both have three channel circumferential grooves and both tires have similar asymmetric treads. Of course, the Crosstek 2 is more rugged, but all of us in the office noticed the similarities.
So, is the Nitto Crosstek 2 a touring tire, or is it leaning more towards ruggedness? You'll find out more in this Nitto Crosstek 2 review.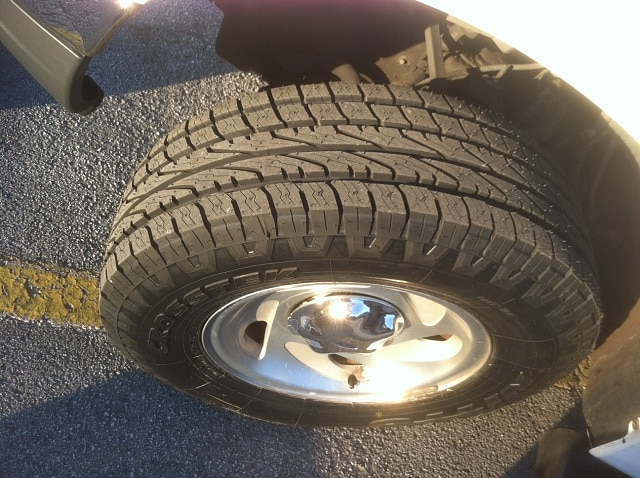 Features
According to Nitto, Crosstrek 2 is an all-season tire for trucks, SUVs, and CUVs. It's specifically designed for heavier and larger crossovers and is offered in many sizes from 16 to 22-inches. And while the sporty tread design is pointing towards the attributes of a performance touring tire, the rather chunky nature of the treads has a more rugged vibe.
The answer to the previous question above is easy. Nitto Crosstek 2 is average in terms of touring performance, but scores high in multi-pavement and mild off-road terrain. Pickup trucks, SUVs, and crossovers are popular for many reasons, but one of them is the go-anywhere attitude of the vehicle, which gives it a meaner and sturdier appeal. People love that kind of stuff, and it shows. Conventional sedans have lost wind and pickup trucks (along with SUVs) are the biggest sellers.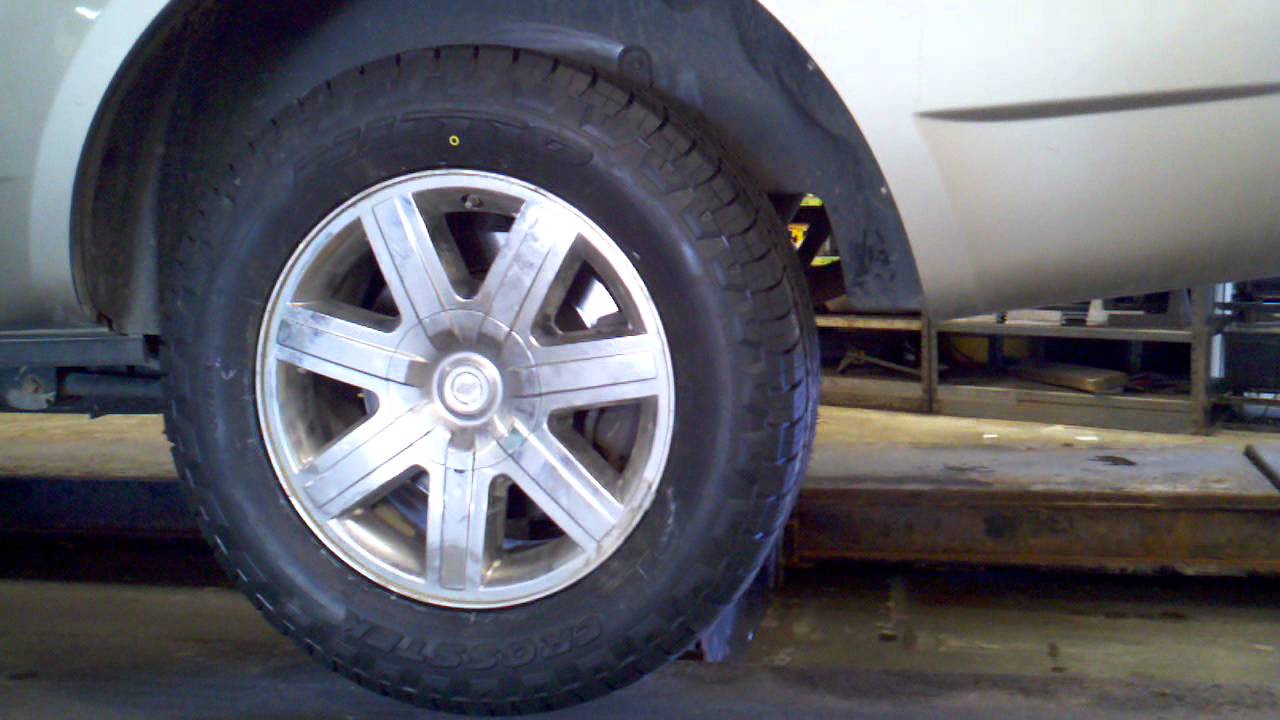 And if you know anything about tires, it's now easy to judge the merits of Nitto Crosstek 2. Having a sporty asymmetric tread design means better traction and grip on wet or dry pavement. But a more rugged design means having a tougher construction, which is needed if a tire is also designed to tackle mild off-road terrain. But infusing ruggedness into a touring tire means compromises in two areas: driving comfort and road noise.
Nitto was able to address our concerns by giving Crosstek 2 a unique set of features. Similar to the sportier Invo, Crosstek 2 has three circumferential grooves to channel water, dirt, slush, or ice away from the contact patch. Nitto went as far as enhancing the width and position of these channels so as not to affect the stable contact patch of the rubber while still enhancing water evacuation. The chunky tread blocks have a bevy of 3D multi-wave sipes that interlock to reduce tread flex. Reducing flex means better and more stable grip, but those sipes also act as teeth or biting edges to offer continuous traction over snowy or slippery surfaces.
Want proof Nitto Crosstek 2 has the DNA of a touring tire? It has built-in treadwear indicators on the inside and outside shoulders. Those indicators will help you monitor the tire for alignment issues and irregular wear. The service indicators are affixed in six positions around the tire, and all are located on the shoulder ribs.
In order to ensure a quieter ride, Nitto came up with a nifty solution. The funky tread design is optimized to suppress noise but take a closer look at the edges of each circumferential groove. Nitto carved dense serrations on the edges of each groove to further reduce pipe resonance noise, or what we commonly call tire roar.
Finally, Nitto is offering the Crosstek 2 with a lengthy 50,000-mile limited treadwear warranty. If these reasons are not enough to justify the touring DNA of Crosstrek 2, we don't know what will.
Nitto Crosstek 2 Review: Test Drive
Our test vehicle for this Nitto Crosstek 2 review is a spunky Toyota Tacoma with a 4.0-liter V6 and five-speed automatic. It came with a marginal suspension lift kit and aftermarket 17-inch off-road wheels. The Nitto Crosstek 2 tires still have 8/32" of tread depth despite having around 43,000-miles under its belt. The owner of the truck works on a farm and drives over a mixed variety of pavements including mild dirt roads, gravel, and smooth tarmac.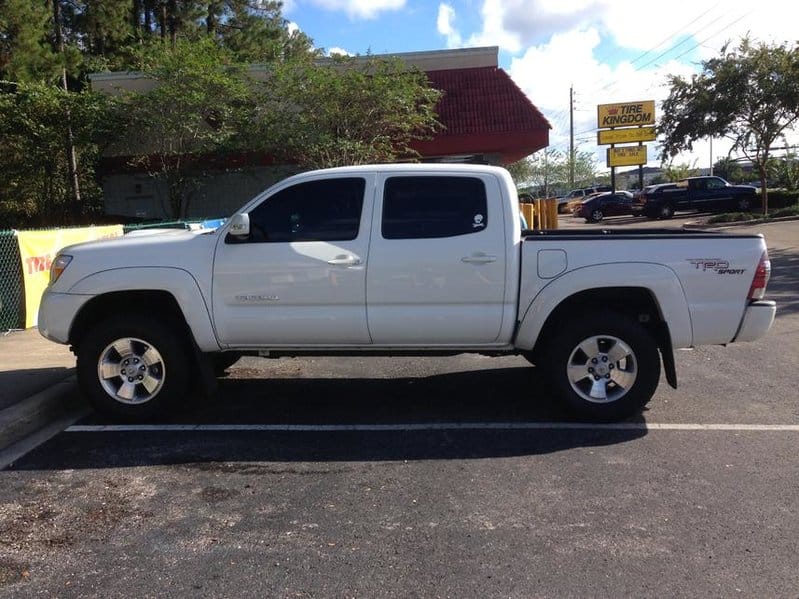 Dry Traction
So far, so good. The Nitto Crosstek 2 tires were faultless in the dry. Highway driving felt safe and secure while driving over dry and unpaved roads posed no problems for the Crosstek 2. We drove over dry grass and sand and the tires never skipped a beat. We went back on the highway to grab some lunch at the diner and everything felt smooth and perfect.
Of course, we're driving a Tacoma and some bounciness to the ride is expected given the stiffer nature of the lifted suspension. But comfort is another matter, and we'll discuss more of that later in the article.
Wet Traction
We had some rain late in the afternoon, and it gave us a chance to play around with truck on an empty backroad. We didn't do anything silly, but we did drive faster on corners and curves. However, the tires felt magnificent despite our ham-fisted driving inputs. Mind you, it was pouring at first, so the roads were literally drenched. And despite that, the tires never lost traction.
Snow Traction
We had to rely on the owner's inputs in terms of snow performance. According to the owner, the Nitto Crosstek 2 were good over mild snowy roads. But if you live in places with deeper average snowfalls, you'll need snow tires or all-terrain tires with the 3PMSF symbol. Traction is fairly limited on extremely slippery roads despite the rugged asymmetric treads, but the tires can cope with mild snowfall or ice with relative ease.
Comfort
With Nitto's Crosstek 2, we found out the ride comfort depends on tire pressure. However, there's a catch: the ride remains overly stiff even on the lowest possible air pressure. In short, the Nitto Crosstek 2 is not the most comfortable tire we tested, but it's not overly stiff or harsh even when inflated to the maximum allowable pressure.
In truth, we were expecting more comfort from Crosstek 2, but you can't have it all in a hybrid truck tire.
Noise
It's the same deal in terms of road noise. We heard stories of extreme tire roar as the tire wears out, but all tires tend to get louder as the treads fade to obscurity. And since our test vehicle came with properly worn-in tires, the tire roar is acceptable but not stellar. This may also have something to do with the NVH tuning of your rig. Overall, Crosstek 2 gets an average score when it comes to riding silence.
Treadwear
Out of all the touring characteristics of Nitto Crosstek 2, it only excels in matters of treadwear. As we said, our test vehicle came with an older set of Crosstek 2 tires, and the rubber is aging rather gracefully. The owner told us it's been almost three years since he bought a new ser of rubber, and he's impressed on the wear characteristics of Crosstek 2. If you want your truck tires to last, Nitto Crosstek 2 is a solid option.
Conclusion
For the price, Nitto Crosstek 2 offers a compelling argument. It has good looks, excellent all-weather traction (even on snow), and longer wear. But in terms of comfort and road silence, there are better options in the market. Ultimately, it all depends on what you're looking for in a new set of truck tires. If you need flexible all-weather performance and rugged dependability at an affordable price, you won't feel shortchanged with Nitto Crosstek 2.
List of Nitto tires review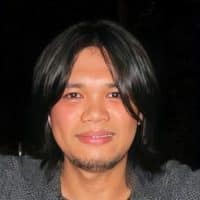 Alvin Reyes has expertise in automotive evaluation. He collaborated with famous newspapers and is still making efforts in tire review for DrivingPress.com