Nitto Motivo Review & Rating for 2023: It's getting old, but still good enough
Dry

80%

80%

Wet

90%

90%

Snow

70%

70%

Comfort

90%

90%

Noise

80%

80%

Treadwear

85%

85%

Overall

83%

83%
Nitto has a lot of great passenger tires in its portfolio. Although aging gracefully, the Nitto Motivo is still one of the best for compact or sporty cars. When it first came in 2012, it easily became the default choice in the aftermarket scene with its perfect combination of all-season grip and long-distance comfort.
It also helps the Motivo is covered by a 60,000-mile treadwear warranty, which is an indication of what this tire really is. It has a good-looking and aggressive asymmetrical tread design, which indicates a sportier intent. However, tires with longer wear warranties are essentially infused with some touring DNA. And with the Motivo, Nitto is targeting a younger and ultimately sportier set of buyers looking for a worthy tire upgrade over OEM equipment.
For example, if you have a car with 15-inch wheels and you're looking for a 16-inch or 17-inch upgrade, the Nitto Motivo is a solid choice. It would have been perfect if not for the slightly higher price tag. But for what it's worth, it delivers excellent all-weather performance even over light snow. And yes, it also helps the tire is quite a looker.
But seven years onwards, the Nitto Motivo is far from perfect. In this review, we got the chance to test drive a 2001 Acura Integra Type R fitted with aftermarket 17-inch wheels. During our teenage years, the Integra Type R was the holy grail of affordable performance cars, probably next to the Civic Type R or Honda S2000. But the Acura Integra is no slouch. That magnificent B18 VTEC motor churns out 195-horsepower at an astronomical 8,000 revolutions, and we're talking about bone stock.
And as it turns out, our test unit is mildly tuned for street applications. The owner of the car showed us the results of a dyno test three years ago. Our test unit was churning out 250-horsepower after some mild tinkering with the engine and CPU. But if this is the case, why is the car fitted with Nitto Motivo tires instead of ultra-high-performance rubber? Well, the family now relies on a fleet of SUVs as a daily driver, and the Acura suddenly found itself becoming a weekend toy. It now also has a softer suspension to make it more ideal for the street.
Nitto Motivo Review: Features
The Nitto Motivo is essentially an all-season touring tire with sporty aspirations. The aggressive tread pattern may look like it's meant for canyon carving, but the design is actually optimized to significantly reduce road noise. The treads are also equipped with alignment indicators that can visually alert you of abnormal wear. From these features alone, you'll be forgiven for thinking the Motivo is a true touring tire.
But the Motivo also comes with a plethora of 3D multi-wave sipes with an interlocking ripple design. This feature enhances braking, acceleration, and handling by providing more traction and biting edges on the road surface. The outboard shoulder has larger blocks to enhance cornering and stability. You'll also find a continuous solid center rib to further enhance straight-line stability and steering accuracy. Finally, there are four wide circumferential grooves that channel water away from the contact patch courtesy of those multi-wave 3D sipes.
The Nitto Motivo is a feature-rich tire offering the promise of better handling, longer wear, and a comfortable ride. But are these features enough to tame our tuned Acura? We only had 48 hours with the car, so we got in and drove like there's no tomorrow.
Nitto Motivo Review: Test Drive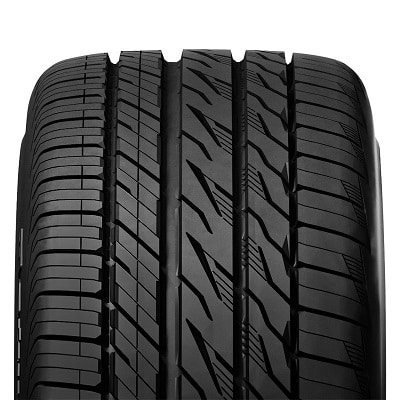 However, the weather was not in the mood to cooperate. Upon departing, we encountered heavy rains, and the weather didn't improve until the latter part of our test drive. Surprisingly, this gave us a chance to determine how the tire behaves on wet roads. Since our vehicle was packing more power, we wanted to find out how much it takes to unsettle the tires on wet surfaces.
It was wet for the most part of our trip, but the sun came shining as we drove home on a rather pleasant Sunday afternoon. One thing we noticed is how the tires felt better when properly heated up. At first, the ride was comfortable but the high-speed grip was lacking. But once the tires were hot enough, the grip was tremendous. It's not as good as we were expecting, but it was enough for normal high-speed driving.
Things are a bit different when cornering. Initial turn-in was sharp, but the tires were hunting for grip as we applied opposite lock to tame the backend. The Acura is not a tail-happy car, and it really takes a lot of coaxing to push the tail out. But with these tires, you need to be extra careful when attacking corners at higher-than-average speeds. It's not as precise as UHP rubber, either. It doesn't take a lot of horsepowers to give the tires a sense of confusion.
Then again, the Motivo is good enough for ordinary driving applications. But if you have a sports coupe with a large and powerful V8 motor, look elsewhere.
The good news is Nitto Motivo is actually pretty good in the wet. Dare we say it was better in the wet than over dry roads? It certainly felt that way if that's what you're asking. We were impressed by how the tires maintained steady traction as we pushed the vehicle over rain-drenched roads. We also encountered some greasy pavement on an empty B-road and the tires handled everything with the poise of performance rubber.
But it's a different story if you really push hard, or if you happen to be on a racetrack. However, the braking felt strong in the rain, and that's a huge plus as well.
We have no idea how these tires feel over snowy or icy pavement, so we asked the owner. He told us the tires are great in cold weather or very light snow but don't expect much when faced with inches upon inches of snow. It's also good over ice or sleet, but that's about it. If you live in harsher climates with heavy snowfall, only winter tires will do.
The touring DNA of Nitto's Motivo shines through in terms of comfort. Least to say, we were ultimately impressed with the comfort levels of the tire, especially over long and arduous journeys. It doesn't feel like a sporty tire when you're simply cruising on the highway. You also get a solid sense of refinement, like the feeling you get when the car is fitted with an expensive set of OEM rubber. Potholes and manhole covers were not as intrusive as it should, and the tires played a huge part in isolating our tired bodies from shock and harshness. This is huge praise given our test vehicle is riding on lowering springs.
In terms of road noise, it's a mixed bag. The tire tends to hum at slow to medium speeds. The noise disappears when you approach highway speeds. However, the tire roar returns as suddenly as you approach triple-digit speeds. It's not as noisy as expected, and it's not enough to cause irritation. But for the comfort levels of the tire, we were expecting lesser noise.
But then again, our 18-year old test vehicle is not exactly known for having advanced levels of NVH tuning, so it might also have something to do with that fact.
It might also have something to do with tire wear. The Motivo tires in our test vehicle were fitted more than a year ago, although the treads were still relatively fresh. Of course, there were already signs of wear in the front tires, but we estimate the tread depth to be around 7-8/32", which is still classified as good for all-season driving.
But if you're worried about early wear, you can count on Nitto's excellent 60,000-mile treadwear warranty. The tire is constructed using an innovative binding agent infused with silica, which helps increase tread life. This ensures the tire lasts longer than ordinary all-season rubber while still having better handling and solid wet performance, even as the treads begin to wear out.
Nitto Motivo Review: Conclusion
The Nitto Motivo remains a solid all-season performance tire for compact cars, sports coupes, and small sedans. Although it's getting a bit old, it still delivers excellent long-distance comfort and sporty handling. Nitto properly classifies the Motivo as an ultra-high-performance tire for all-season driving, but it's more of a touring tire than performance rubber. The tires tend to unsettle when full-power is applied, and you'll hear the tires squealing in pain if you approach a corner too fast and compensate with hard braking.
But for everyday driving, the Motivo is top-notch if not for price.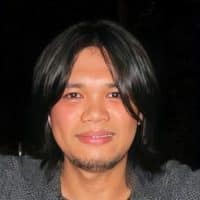 Alvin Reyes has expertise in automotive evaluation. He collaborated with famous newspapers and is still making efforts in tire review for DrivingPress.com