Nitto Exo Grappler AWT Review & Rating for 2023: All-Weather Toughness for Heavy-Duty Light Trucks
Dry

90%

90%

Wet

85%

85%

Snow

70%

70%

Comfort

80%

80%

Noise

70%

70%

Off-road

90%

90%

Treadwear

90%

90%

Overall

84%

84%
The Nitto Exo Grappler AWT is a special tire. It's the only HD tire in Nitto's portfolio, and it happens to be a good one. In this review, we found out it's more than just an aggressive looker. Nitto tires are known for their unconventional tread designs, but the real beauty in Exo Grappler AWT goes beyond skin deep.
In truth, Nitto Exo Grappler AWT is a hybrid tire. It combines the all-conquering attributes of a mud tire with the on-road refinement of highway-terrain (H/T) tires. The result is an all-terrain (A/T) tire that won't make you deaf or give you a sore back when driven on paved roads.
With these stellar attributes, it's no wonder Exo Grappler AWT remains a favorite among off-road enthusiasts. It's the type of tire you can drive over hell or high water, and we mean this in a literal sense. And now with winter fast approaching, it's good to know Exo Grappler AWT is rated with the 3-peak mountain snowflake symbol. If you anything about off-road tires, that symbol means the tire is perfectly adept for serious winter driving.
But with those chunky tread blocks and rugged construction, it's easy to understand why Exo Grappler AWT is a great off-road performer. What we're raring to find out is how the tire behaves on the street. Is it really as refined as what Nitto says, or is there a compromise between on-road manners and rugged off-road performance? That's what we're trying to find out prior to this review. But at the end of the day, we were left astonished by how it managed to deliver the goods.
The AWT means All-Weather Tire and all sizes are rated with load range E, making it perfect for heavy-duty light trucks like the Ford F-150 2500, Silverado 2500, or Ram 3500. Nitto is offering the Eco Grappler AWT in 11 sizes for 17, 18, and 20-inch wheels. Of course, Exo Grappler AWT is essentially a snow tire and is ideal for deep snow or thick ice.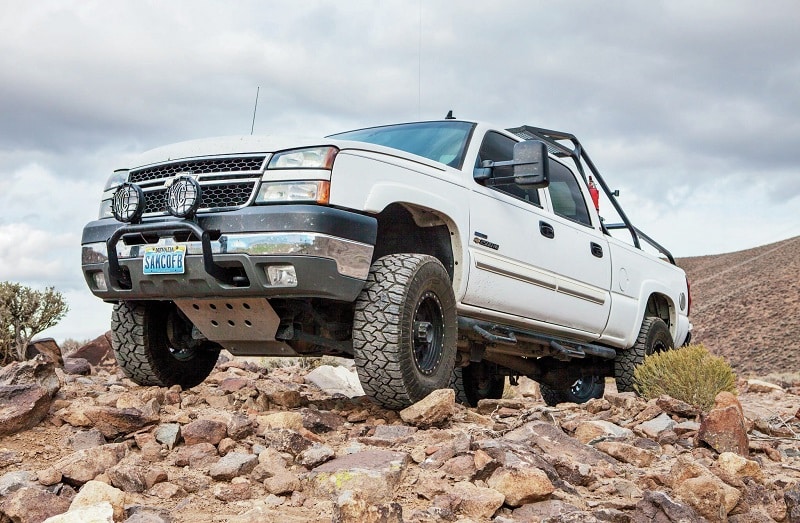 First and foremost, the primary attribute of Exo Grappler AWT is unwavering strength. With an E load rating, Nitto made sure the Exo Grappler AWT is tough enough to withstand heavier loads. It starts with an ultra-durable rubber compound using a special mix of natural rubber, wear-resistant materials, and higher-strength polymers. Nitto claims the tire is better equipped to resist cuts and stone chips. The new tread compound remains pliable when exposed to freezing temperatures. This means better traction and grip when driving in cold weather.
The tire has staggered shoulder blocks on the thick 3-ply sidewall. Those large lugs resting on the sidewalls not only offer more biting edges when driving over soft or muddy surfaces, but the staggered blocks offer additional puncture resistance when forging over gravel roads. As with all Nitto truck tires, Exo Grappler AWT has a dual sidewall design. This means you get to choose how your truck looks by simply switching between sidewalls. One side of Exo Grappler has chisel-shaped sidewall lugs while the other side is equipped with Y-shaped shoulder lugs.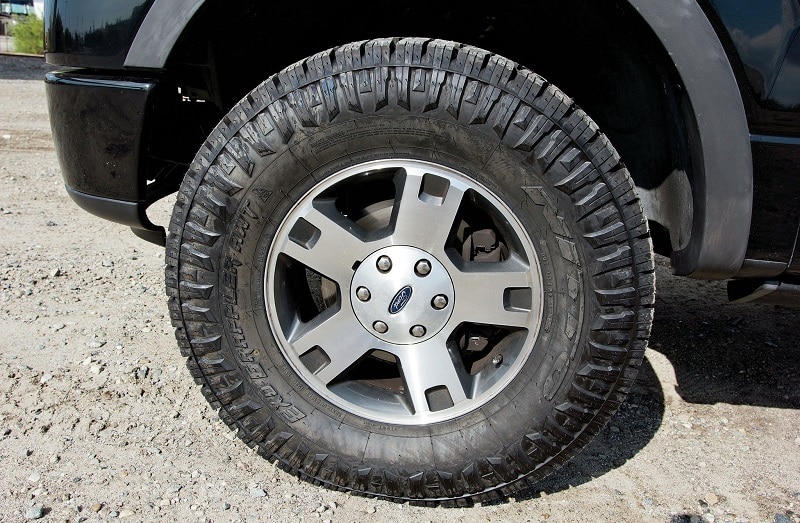 Superior winter performance is assured by multiple lateral grooves and deep siping on the tread blocks. Those sipes may look meaningless at first, but each is specifically designed to bite the surface or claw over slippery terrain. But if more biting edges are needed to forge over deep snow, the Exo Grappler can be fitted with optional TSMI #15 studs for better winter traction.
However, Nitto's Exo Grappler is no one-trick pony. Those large and chunky variable tread blocks are computer analyzed to reduce noise on smooth highways. The tire also has gear-shaped block edges to further reinforce the center tread blocks. But other than offering better strength, it so happens the block edges are also designed to reduce stone retention and stone drilling. You'll also find a good number of nifty spiral-shaped stone ejectors to further reduce the possibility of punctures and stone retention.
Nitto Exo Grappler AWT: Test Drive
For this review, we got our hands on a 2006 Ram 2500 with a 5.7-liter Hemi V8 engine and five-speed automatic transmission. With 345-horsepower and 375 pound-feet of torque to play with, we plan on making the most of your truck's standard AWD system. However, bad weather prevented us from exploring the wild unknown.
In return, we were able to experience the on-road manners of Exo Grappler AWT, particularly over the wet and smooth tarmac. Of course, we also got to play with muddy dirt roads.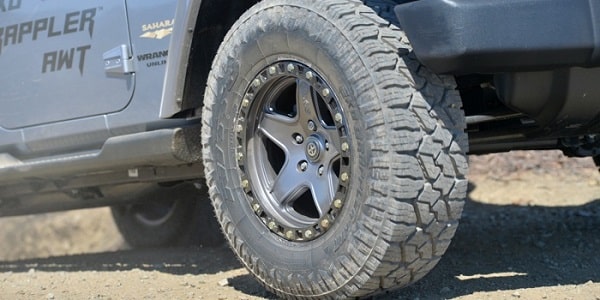 Fully aware of the Exo Grappler AWT's Three Peak Mountain Snowflake symbol, it's best to give you a brief outline of what it takes to have this symbol. It started in 1999 when the U.S. Rubber Manufacturers Association established a benchmark or traction index. Tires with the 3PMSF symbol obtain a traction index of 110 or higher over packed snow, with 100 being the standard reference for traction.
However, most tires with the 3PMSF symbol are dedicated snow tires. But as it turns out, Nitto Exo Grappler AWT has a traction index of 120 higher. The fact this tire performs so well over dry pavement despite having stellar winter characteristics is simply astonishing. In essence, our truck came with winter tires, but it didn't feel compromised when pushed hard over smooth tarmac roads.
But then again, Nitto Exo Grappler AWT is not sporty in terms of handling and response. It just so happens to feel stable and secure despite the aggressive demeanor.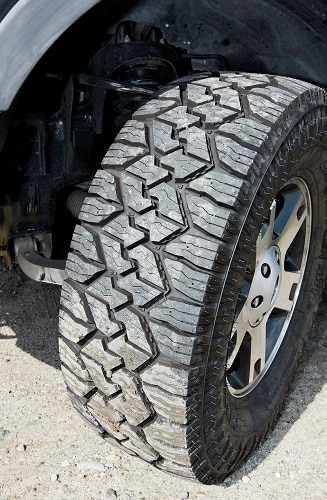 It's the same story in the wet. Over soaking wet highways, the Nitto Exo Grappler AWT tires never skipped a beat, despite not carrying any weight on the bed. The tire offers excellent traction over deep water puddles and grip remains steady without upsetting the steering and overall balance of our rig.
We have no way of figuring out how this tire behaves over snow, but the owner of the truck is all praises for the winter performance of Nitto Exo Grappler. In fact, the tires on our test rig are more than a year old and will encounter their second winter season in as many years. The owner told us he never found a need to replace the tires as the weather transitions from hot to cold and anything in between. Nitto claims Exo Grappler AWT is an all-weather and all-terrain tire for both hot and cold weather, and we believe it. The owner went as far as saying it's the best tires he's ever used in his trusty rig.
The comfort levels of Nitto Exo Grappler mainly depend on tire pressure. Since the E load rating means a stiffer construction, comfort is a relative term. This is the type of tire that is sensitive to tire pressure. If the tire is too hard, you'll get a bouncy ride. The trick is to get the tire pressure right. What we did is reduce the tire pressure by letting some air out as we sped over the smooth tarmac. In that way, we got a more comfortable ride.
Truth be told, Nitto Exo Grappler is a bit firm for our refined tastes. But this means nothing when talking about a large and heavy truck. Ram trucks are known for having a comfy ride but installing Nitto Exo Grappler AWT tires will reduce that ride comfort in exchange for solid all-weather traction.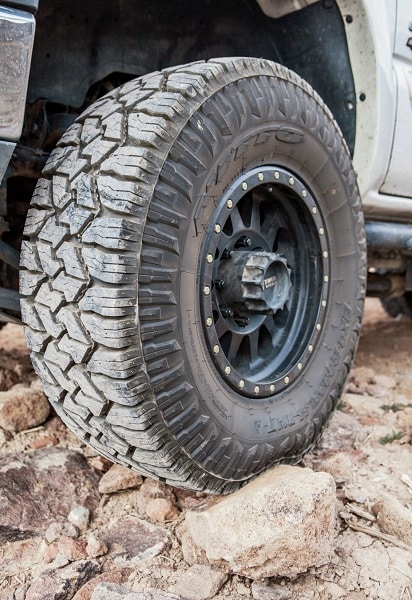 We were expecting a lot of road noise, but we only got a few. True to form, the Nitto Exo Grappler AWT is not the most refined HD tire out there, but it's not too bad to merit a low score. And besides, the tire roar is relative to how fast you're going. In our Ram test vehicle, road noise became intrusive at higher speeds. But in the city, you won't even know the tires are there.
We mentioned earlier the tires in our test vehicle were more than a year old. This serves as a testament to the long-wearing capabilities of Nitto Exo Grappler AWT. The owner told us he already racked up around 49,000 miles but the tires only showed minimal signs of wear.
Nitto Exo Grappler AWT Review: Conclusion
We have nothing but praises for the Nitto Exo Grappler AWT. While it remains true that Terra Grappler G2 is more comfortable and refined, Exo Grappler is tougher and more capable when the going gets rough. And while Exo Grappler is not the cheapest HD tire you can buy, it's the only tire you'll ever need for all-weather and all-season driving.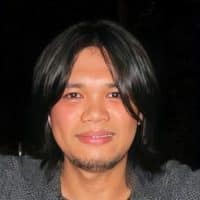 Alvin Reyes has expertise in automotive evaluation. He collaborated with famous newspapers and is still making efforts in tire review for DrivingPress.com