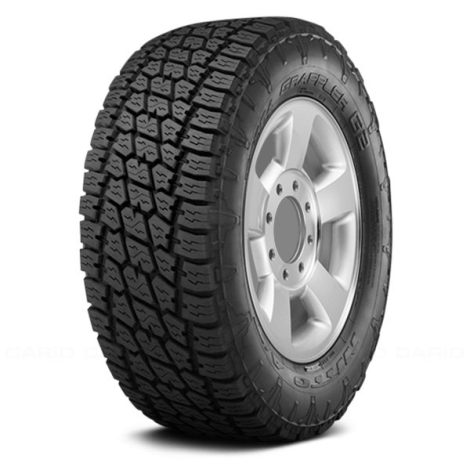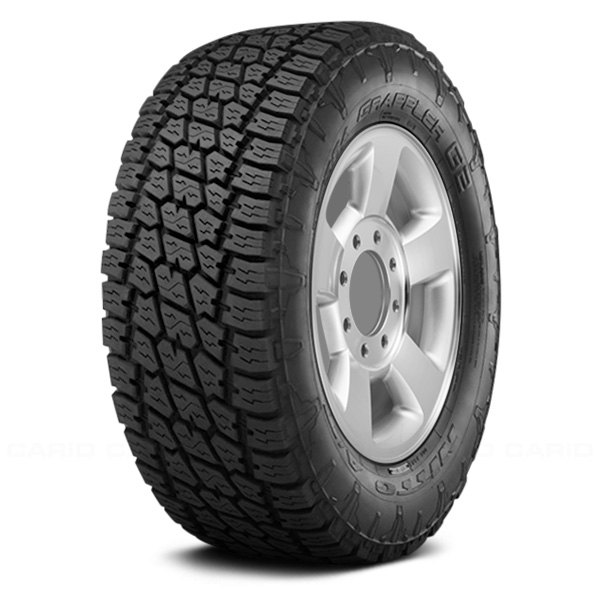 Nitto's Grappler family of off-road tires are one of the most comprehensive in the market. One of the most popular choices for light trucks and off-road enthusiasts is the Terra Grappler G2. This tire is the second-generation Terra Grappler that offers balanced performance in both on and off-road driving.
For all intents and purposes, Nitto's Terra Grappler G2 has a more aggressive tread design than the original Terra Grappler. Nitto also infused the new tire with a bevy of additional features to make it perform better over smooth tarmac and muddy roads. It wasn't long ago that all-terrain tires are only good for off-roading. Driving on smooth roads will induce a ton of road noise along with a stiffer ride, but not anymore.
The original Terra Grappler was good on dry and wet roads, but it's not exactly stellar over snowy roads. Nitto knows this all too well, and hence the creation of Terra Grappler G2. In this review, we were lucky enough to obtain a 2015 Ram 1500 as our test vehicle. The truck is riding on 17-inch aftermarket wheels and a relatively fresh set of Nitto Terra Grappler G2 tires.
Our test vehicle came with a 3.6-liter gasoline V6 producing 305-horsepower and 269 pound-feet of torque. If you know anything about Ram trucks, our test vehicle came with a fiddly rotary shift knob to control the smooth eight-speed automatic transmission. We would have preferred an all-wheel-drive model, to be honest, but the standard rear-wheel drivetrain means the truck is lighter and is more agile on the highway.
Nitto Terra Grappler G2 Review: Features
Without question, the Nitto Terra Grappler G2 is specifically intended for light trucks and sport utility vehicles. It's an all-season, all-terrain tire infused with some touring DNA. With that being said, the Terra Grappler G2 is more refined over smooth roads, but it's not perfect. The aggressive and chunky treads offer relentless grip over muddy, loose, or snowy surfaces, but you can expect more road noise on smooth roads at higher speeds.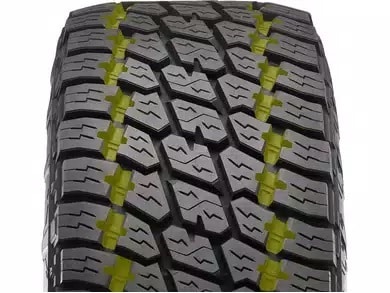 Similar to the original Terra Grappler, the G2 also comes with coupling joints. But this time, the coupling joints are reinforced to offer better tread block rigidity. These coupling joints are responsible for connecting the outer most tread blocks to the center blocks. The result is better overall grip and even wear.
The tire also comes with full-depth sipes to offer more biting edges over snowy or muddy terrain. It also has staggered shoulder lugs to offer better grip in all-terrain driving. And with variable pitch tread blocks, those chunky treads are computer optimized to reduce road noise at highway speeds. Nitto utilized a brand-new compound for the Terra Grappler G2. This allows the tire to remain a versatile choice in both on and off-road driving while increasing the longevity of the treadwear.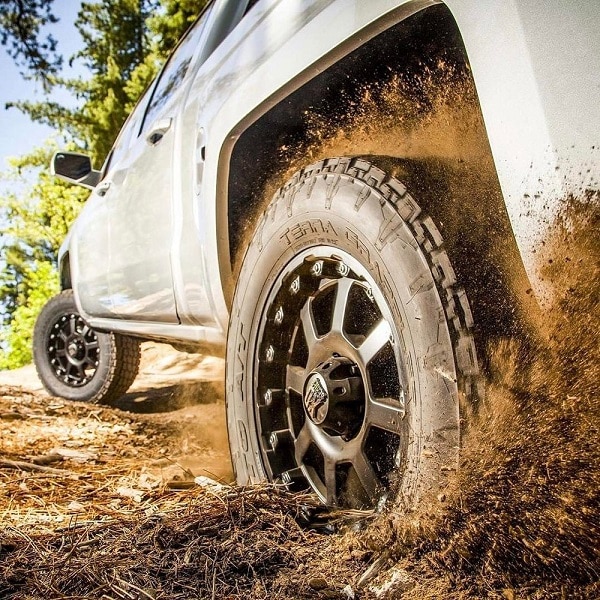 It's also important to point out this all-terrain tire is the first from Nitto to be offered with a limited treadwear warranty. The Terra Grappler G2 is backed by a 50,000-mile warranty for LT-metric sizes and 65,000-miles for hard metric sizes.
Nitto Terra Grappler G2 Review: Test Drive
Despite the age and mileage of our test vehicle, the Ram 1500 is tight as a drum. What we noticed immediately upon setting off is the ride comfort. True to form, the Ram 1500 is renowned for having a coil-sprung rear suspension. This gives the truck a smooth ride without sacrificing the towing and off-road capabilities of the truck. The rotary shift controller is a novelty and took some time to get used to, but our truck is ready to conquer the highways with a fresh set of Terra Grappler G2 tires.
Dry Traction
We only have nice things to say about the Nitto Terra Grappler G2 over dry pavement. The tire offers modest amounts of grip while still having a predictable ride. Granted this tire is not designed for fast driving over smooth highways, but it was grippy enough to motivate our truck safely at average to medium speeds.
Of course, if you really push it the tires tend to lose their composure, but you can still corner and steer confidently without upsetting the overall balance of the vehicle. Braking felt strong as the tires were able to safely put our vehicle to a halt without excess drama.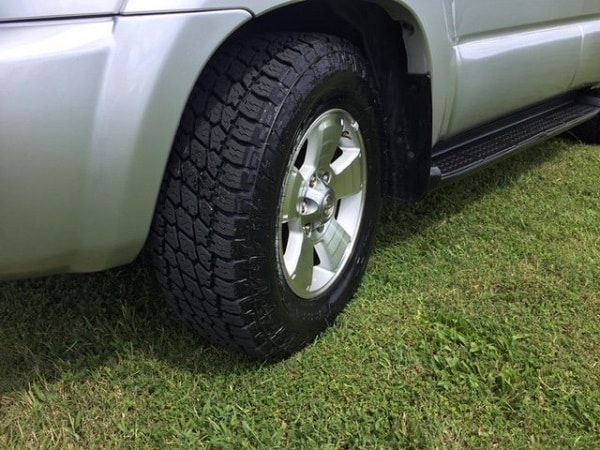 Wet Traction
It's a different story in the wet. We tested the original Terra Grappler before, and we noticed the G2 is less grippy on a wet highway than the previous model. It's not a big difference to be quite honest, but we felt the G2 squirming for grip as we rocketed out of a shallow, winding curve in the wet. However, that's the only bad thing we have to say about the Terra Grappler G2's wet performance.
We find this surprising given the Terra Grappler G2 is equipped with more full-depth sipes than the previous model. But in normal driving, it's virtually impossible to discern the difference. All told, the Terra Grappler G2 still gets a high score in terms of wet traction.
Snow Traction
We never had the chance to test the Nitto Terra Grappler G2 over snowy roads, but the owner of our test vehicle was all praises for the snow capabilities of the tires. He told us the tires performed flawlessly over deeper snow, and he never got stuck or required a hitch when traversing over slush, ice, and mixture of snow and dirt roads.
This is not surprising since Nitto specifically intended the Terra Grappler G2 to perform better in the snow. The newly developed tread compound made the rubber more pliable in both hot and cold weather conditions, which simply equates to better grip and traction in all-season driving.
Off-Road
Honestly speaking, the Nitto Terra Grappler G2 is only good for mild to moderate off-roading. It may look aggressive and all-conquering, but Nitto designed this tire to offer balanced performance in both on and off-road driving. We encountered some thick mud in the wilderness and we almost got stuck in the process. Luckily for us, our Ram 1500 had enough power to save the day. Admittedly, we are also to blame for the potential mishap since our test vehicle is RWD and not AWD.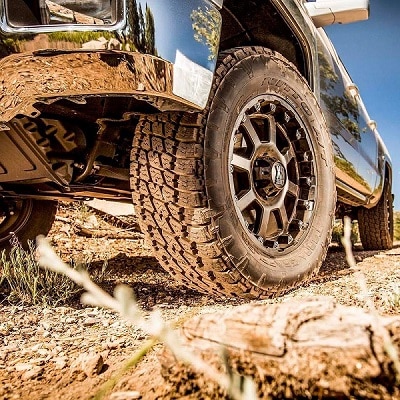 However, if your idea of off-roading is driving over grassy terrain with a mixture of dirt and gravel, the Nitto Terra Grappler G2 is more than willing to take the challenge.
Comfort
Credit goes to our Ram 1500 test vehicle for having one of the smoothest rides in the segment. And even though the Terra Grappler G2 has a stiffer sidewall, it still managed to give our vehicle a comfortable and well-mannered ride. In fact, the Terra Grappler G2 is more comfortable than the original Terra Grappler, and that's saying a lot given the many excellent attributes of both tires.
Noise
In a strange turn of events, the Terra Grappler G2 is a bit noisier on the highway than the first-gen Terra Grappler. While the G2 is noticeably comfier over a bevy of road surfaces, it also happens to produce more tire roar at highway speeds. At slow to medium speeds, the tires are as silent as a church mouse. But upon reaching the upper thresholds of the speed limit, you'll notice some tire roar emanating into the cabin.
The original Terra Grappler is a better performer on the highway, although it rides a bit more harshly than the Terra Grappler G2. We think this is a good compromise since pickup trucks are not meant to be speed kings in the first place.
Treadwear
The Nitto Terra Grappler G2 tires on our test vehicle were approximately five to six months old. The truck has covered more than 5,000 miles since then, but the tires are still as fresh as they rolled out of the factory. Nitto specifically developed the Terra Grappler G2 to last longer using a new tread compound, and it shows. As previously mentioned, the Terra Grappler G2 is the first all-terrain tire from Nitto to come with a lengthy treadwear warranty. This only shows Nitto's confidence in the long-wearing characteristics of the Terra Grappler G2.
Conclusion
If there's one thing that bothers us in the Nitto Terra Grappler G2, it must be the price. Starting at around $148 each in 265/70/R17 configuration, it's not exactly a budget alternative in the world of A/T tires. But then again, the Nitto Terra Grappler G2 is in the middle of the price range, so it still has a lot going for it in terms of off-road manners and on-road refinement.
We highly recommend the Nitto Terra Grappler G2 if you're looking for an A/T tire that blends comfort, refinement, and rugged looks.
List of Nitto tires review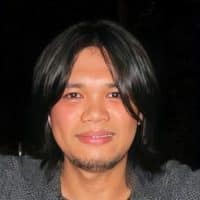 Alvin Reyes has expertise in automotive evaluation. He collaborated with famous newspapers and is still making efforts in tire review for DrivingPress.com