Nitto Neo Gen Review & Rating for 2023: aging design still delivers sporting performance
Dry

80%

80%

Wet

85%

85%

Snow

70%

70%

Comfort

75%

75%

Noise

80%

80%

Treadwear

80%

80%

Overall

79%

79%
When Nitto released the Neo Gen more than ten years ago, it quickly became the darling of the tuning scene, and it's easy to see why. The non-directional tread design was unique back then and no other tire had this feature. But in terms of outright handling and all-weather performance, the Neo Gen really felt short compared to other competitors like the Bridgestone Potenza and Goodyear Eagle F1.
This is probably the reason why Nitto came up with Motivo, which is essentially the successor to Neo Gen in the all-season ultra-high-performance category. The Motivo not only has a higher 500 UTQG rating than Neo Gen's paltry 280, but it's a better all-rounder in terms of all-season grip, comfort, noise, and treadwear. When talking about the UTQG rating, a higher number means lower wear. And as you can see, the Motivo's wear rating is almost double as the Neo Gen.
So, where does this leave us with the Neo Gen? For one thing, you have a low price. Compared to newer options, Nitto Neo Gen is more affordable. You also get a more stylish set of rubber that looks good on any type of car, which is a Neo Gen trademark. And there's no denying it still delivers excellent grip on both wet and dry pavement as long as you're not pushing the car to the limit.
But then again, Nitto's Motivo remains a more solid choice despite the slightly higher price tag. It all depends on what you want in a tire. The art of 'stance' is big nowadays (you know, the art of lowering the vehicle and fitting it with wider wheels to achieve a mean 'stance') and is probably the reason why Nitto's Neo Gen remains popular with the tuning crowd.
Essentially, what we have with Nitto Neo Gen is a stylish all-weather tire that performs well in normal street driving. Muscle car owners or sports car drivers need not apply. The Neo Gen may look like a fast tire (and it really is), but it immediately screams for help when exposed to tire-shredding torque and cornering g-forces.
In this Nitto Neo Gen review, we got behind the wheel of a 2012 Honda Accord SE sedan complete with full-leather upholstery and heated front seats. It also came with aftermarket 18-inch wheels, adjustable coilover suspension, and Nitto Neo Gen tires. With a robust 2.4-liter inline four-cylinder engine and five-speed automatic, our test vehicle is a stylish and relatively comfortable highway cruiser. The owner of our test vehicle is a younger fella who can't get enough of lowered family sedans. He bought the Accord two years ago after saving his earnings from multiple summer jobs, and he never looked back since then.
We asked the owner why he chose Nitto Neo Gen tires, and his answer was quick and simple. "I love the way it looks," he said. "I also like the price."
Nitto Neo Gen Review: Features
We understand why the owner of our test vehicle was so enamored with the tread design of Neo Gen. More than ten years on, it still looks good even when compared side-to-side with the newer competition. A lot of this praise has something to do with the unique and non-directional asymmetrical tread design with three-dimensional tread blocks. The tire only has two circumferential grooves due to the unique tread design, but the slanted tread blocks are specifically designed to assist water dissipation. This not only enhances wet traction, but it also helps the tire to maintain contact with the road even under adverse conditions.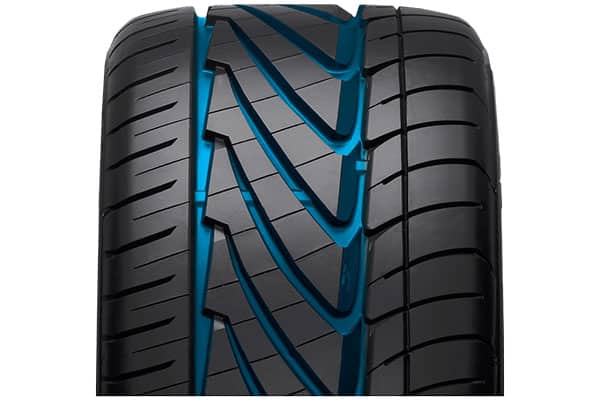 The outer shoulder of Neo Gen has larger blocks to improve traction when cornering. Meanwhile, the inner shoulder is a continuous block that improves stability while reducing flex under hard cornering. The inner shoulders also have Nitto's 3D multi-wave sipes. But instead of straight lines, the sipes have a ripple design. This not only combats irregular wear, but it also reinforces tread stiffness for enhanced all-weather performance.
Nitto Neo Gen Review: Test Drive
Our Honda Accord is a smooth operator, and that's what we like about all Accords. The steering is not as direct or sporty, but the way it behaves on the road is commendable. And we're saying this despite the stiffer lowered suspension in our ride. Luckily for us, the car had adjustable coilover suspension for street driving, and we were able to dial-in the most comfortable damper setting during our test runs.
Of course, we couldn't resist choosing the stiffest damper setting on high-speed and cornering tests. But we found ourselves loving the softest setting since the stiffer springs compensated for the softer damping.
Our test vehicle is not a speed demon and we didn't expect it to handle like a go-kart. But with lowered suspension and Nitto Neo Gen tires, the handling felt stable and secure while braking felt strong. The steering was a bit numb, but it improves significantly as you pile on the speed. We were able to play with the car on empty backroads and traction remained consistent even with our ham-fisted driving manners.
But there are limits to what the tires can do, and this remained evident as we consistently pushed the vehicle to one corner after another. As the tires heated up, we assume it began to overheat a little as the rear of the vehicle began to step out when attacking a winding right-hand turn. We had to apply tons of corrective steering lock to get the vehicle back in shape, which is tricky if you're a novice driver. Summing it up, Nitto's Neo Gen is good for speedy driving, but it's not the best tire if you want to exploit the handling prowess of your high-powered sports car.
A large majority of our test drive was over sunny and bone-dry roads. It rained a little in the afternoon and were able to briefly drive over wet highways. At low or average speeds, the Neo Gen tires were commendable. But as soon as you step hard on the pedal, the tires began squirming and hunting for grip. It takes a keen driver to notice, but with two passengers and some cargo in the trunk, we felt the lack of wet grip over high-speed cornering in the wet.
We never tested the tires on snowy roads, but the owner had a story to tell. He drove the car to Michigan last year and there's some mild snowfall. The tires felt secure until the roads were covered with more than two inches of snow. At that point, he needed to slow down a little since the tires began sliding over the snow and ice-covered surface. But this happened when the tires were new.
During our test run, the Nitto Neo Gen tires on our test vehicle had approximately 7/32" of tread left, which is still acceptable for normal street driving. But in the snow, we're not so sure. If you need a tire to handle deeper snow in colder weather, Nitto's Neo Gen is not for you.
Comfort is not the strongest trait of Nitto Neo Gen, but we find it comfortable enough over long drives. Most of this has something to do with the Accord's fine road manners, but things are different when driving over neglected city roads. With stiffer springs and lower-profile rubber, we had to steer clear of minor road irregularities to avoid the jarring sensation inside the cabin. But over smooth highway roads, the ride was comfortable enough to keep us feeling fresh despite the long and arduous drive.
We're pretty sure Nitto did its best to apply some touring DNA into Neo Gen, and it worked for quite a while. But with the presence of better and more refined tires like Nitto's very own Motivo, the Neo Gen felt lacking in this regard, especially as the treads wear out. It's not as annoying when you're in the city, but high-speed highway runs will definitely induce more tire roar.
Again, the Nitto Motivo is doubly better in this regard. The Neo Gen tires in our test vehicle were more than a year old, and the treads were beginning to significantly show signs of wear. But in the newer Nitto Motivo, the touring DNA shines through as it tends to last longer than Neo Gen.
Nitto Neo Gen Review: Conclusion
The lower average score of Nitto Neo Gen has a lot to do with age. But despite this, we still recommend it if you want a stylish tire that won't cost an arm and a leg. The lower price is keeping this tire from vanishing to obscurity, but it's still good enough for city driving and the occasional highway jaunt.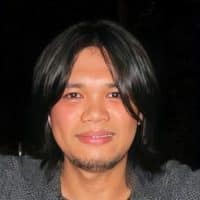 Alvin Reyes has expertise in automotive evaluation. He collaborated with famous newspapers and is still making efforts in tire review for DrivingPress.com