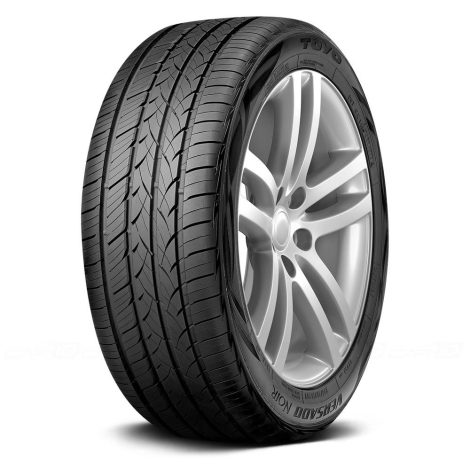 The Toyo Versado Noir is a premium all-season touring tire designed specifically for luxury or sporty sedans and coupes, with particular emphasis on 'touring' rather than pure sporting apprehensions. This tire is reputably quiet and smooth on all road surfaces while offering fantastic tread wear for the price. This review of the Toyo Versado Noir will try to prove just that.
Talking about price, the Toyo Versado Noir is not exactly what you would call dirt cheap. My test car was equipped with 17-inch wheels and the Toyo tires fitted cost approximately $125 each. The price is still not bad considering the reputation of Toyo tires in the motorsports industry, but there are cheaper variants that can undercut the Versado Noir in terms of price.
I had the privilege to test drive a 2009 Lexus GS350 equipped with the standard 303-horsepower 3.5-liter V6 motor. I know this car is geared more towards cosseting the driver rather than making your hairs stand from end to end, so I was confident to take full advantage of the touring capabilities of the Toyo Versado Noir.
The owner of my fine Lexus test car is an engineer in his early 50s. He also owns a Nissan 350Z and a Chevrolet Silverado truck that he utilizes to haul his construction equipment. The Lexus actually belongs to the wife, but they are planning to sell the car for a more fuel-efficient compact in the coming months.
Features
The Toyo Versado Noir is engineered with a rather bland asymmetric tread design with a more rigid outside tread. This will serve to stabilize the blocks for improved handling, better wear, and a quiet and stable ride.
This tire is equipped with a higher density of sipes on the inside tread that provides more biting edges for enhanced traction on mild snow. Constructed using an improved silica compound to promote better traction on dry and wet roads, this compound is also formulated to resist wear while improving the fuel efficiency of your ride.
The Toyo Versado Noir is also equipped with an array of multi-wave sipes that will also serve to improve traction while reducing road noise at speed.
Test Drive
I like the Lexus GS350 because it behaves like a true German sedan but is a thousand times more reliable than a Merc or Audi. I got in and grabbed some breakfast before proceeding to test the tires on a mixture of city and highway driving.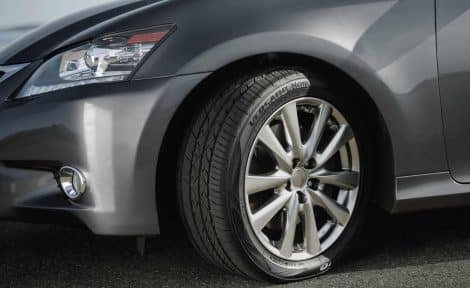 Dry Traction
The Toyo Versado Noir is not an ultra-high performance tire that offers endless amounts of grip on a dry road. The tires offered admirable performance in the dry but are not what you would call stellar. It feels rather fine in the city, but the numb steering of the Lexus will make you feel a bit tense on the highway, especially as the speedometer needle climbs to triple digit numbers.
In all fairness, the Lexus is not a sports car, and the Toyo Versado Noir is a proper touring tire after all. But I think there are other touring tires that can outperform the Versado Noir when it comes to traction and overall performance on dry roads.
Wet Traction
The first part of my test drive consisted of driving over rain-drenched roads in crippling traffic. By the time I was on the freeway, the roads dried up and the sun was up again. However, I didn't feel any loss of traction on slightly damp roads. The owner of the Lexus agreed with me on this point. He felt confident at speed even when driving in the rain. In fact, he even told me that his old tires were nothing compared to the Toyo Versado Noir in the wet.
Snow Traction
The owner of the Lexus also told me that the Toyo Versado Noir was commendable in cold weather. The tires can cope with a bit of ice and snow but that's about it. Anything more than 2-inches of snow will prove to be a challenge.
Comfort
There is doubt the Lexus GS350 is a refined and comfortable cruiser. It's a Lexus! It's what supposed to do! In this regard, I felt that the Toyo Versado Noir is a perfect fit for the Lexus GS350. The tires felt very comfortable on the highway and it traversed over minor undulations without making unnecessary noises. City driving was also pleasant since the tires can cope well with harsh tarmac and moderate-sized potholes.
Noise
I have nothing untoward to say about road noise, either. The Toyo Versado Noir simply rolled silently whether creeping over traffic or blasting on the highway. In fact, this tire scores high in terms of refinement since it is one of the most silent tires I have tested in this category. The conservative nature of the tread design might look a bit bland, but the purpose of it all was to create a tire that can give you dollops of comfort and silence without compromising traction and grip.
Treadwear
The Toyo Versado Noir tires fitted to my Lexus test car were more than six months old but the tires were showing minimal signs of tread wear. The owner of the Lexus was particularly pleased with the wear characteristics of the tires since he bought a set for less than $500, which is reasonable compared to other touring tires from well-known brands. This is a tire that is meant to last a long time. In fact, it comes with a 75,000-mile limited warranty and a 500-mile or 45-days trial offer. If you're not satisfied with the tires, simply send them back.
Conclusion
I was not particularly impressed with the Toyo Versado Noir in terms of dry traction, but it makes up for it in comfort, road noise, and stellar tread wear.
This tire is perfect for midsize luxury sedans, compacts, and even small crossovers since it is available in 15" to 18" diameters.
If your car deserves a tire that delivers advanced levels of comfort and balanced wet and dry performance, the Toyo Versado Noir deserves to be in your shortlist.
Our list of Toyo Tires Review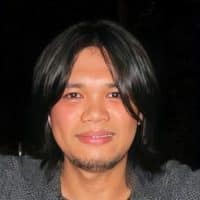 Alvin Reyes has expertise in automotive evaluation. He collaborated with famous newspapers and is still making efforts in tire review for DrivingPress.com