Toyo Extensa HP II Review & Rating for 2023
Dry

75%

75%

Wet

80%

80%

Snow

65%

65%

Comfort

90%

90%

Noise

90%

90%

Treadwear

90%

90%

Overall

82%

82%
The Toyo Extensa HP II is an interesting choice in the high-performance segment. We call it the high-performance tire for mid-performance vehicles. If you look at it that way, you won't be disappointed with Toyo's Extensa HP II. But if you're searching for the fastest way to conquer the racetrack or drag strip, there are better options in the market.
That's because the Extensa HP II is not without compromise. But for the things it does well, it's certainly worth the price. You'll pay around $120 to $240 depending on size and aspect ratio, which is not much for an all-season high-performance tire. The Extensa HP II also comes with an aggressive unidirectional tread design to give your vehicle a sportier vibe.
In this 2019 Toyo Extensa HP II review, we're lucky enough to find a 2017 BMW 320i as our test vehicle. The car is fitted with stock 17-inch wheels and Toyo Extensa HP II tires, the latter of which was acquired a couple months back. The owner of our BMW test vehicle was planning to sell the car prior to our test drive, and we were lucky enough to get behind the wheel beforehand.
It came with a more powerful 2.0-liter engine producing 248-horsepower and 258 pound-feet of torque. The vehicle is well-equipped with power sport seats, paddle shifters for the eight-speed automatic tranny, heated side mirrors, dual-zone climate control, and a large 6.5-inch iDrive infotainment display.
Toyo Extensa HP II Review: Features
One thing is for sure: the Toyo Extensa HP II tires gave our test vehicle a more aggressive stance, and it all has something to do with the sporty unidirectional tread design. But it's got more than just good looks. The Toyo Extensa HP II is an all-season tire designed for high-performance driving. It also blends a comfortable ride with longer wear. In fact, Toyo is offering the Extensa HP II with a nice 45,000-mile warranty.
Compared to the previous-gen Extensa, Toyo claims the Extensa HP II is capable of stopping your vehicle up to 31 feet shorter in wet driving conditions. The stylish tread design is equipped with single-cut and double-cut tapers to optimize the block stiffness of the tire. This means better stopping performance in all-weather conditions along with noticeably better handling and sharper steering.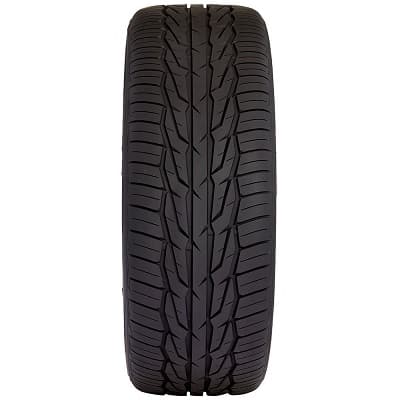 The tire is engineered with full depth multi-wave sipes to minimize irregular wear. This design also improves comfort and road silence. Meanwhile, the sipes act as additional biting edges to improve traction over wet, snowy, or icy surfaces. Toyo utilized a careful blend of a silica-enriched compound to significantly improve handling and grip over slippery wet pavement.
We only spent an entire day with our test vehicle, but it was enough to give us a feel for Toyo's Extensa HP II. The weather was bright and sunny as we departed but the skies opened up later in the day. Unfortunately, we also got stuck in traffic quite a lot. As a result, we hunted for some empty backroads for some proper driving fun.
Toyo Extensa HP II Review: Test Drive
The first thing we noticed is the comfort and ride silence. BMW literally invented the compact luxury segment with the 3-Series, and it remains one of the best in terms of balancing the perfect blend of ride comfort and stiffness. The owner told us the previous set of tires were amazing when new but developed a nasty habit of humping and thumping over bumps as the treads wore out.
He chose Toyo Extensa HP II for two reasons: lower price and aggressive style. Truth be told, the owner couldn't care less about high-speed handling. All he needs are a nice set of sporty tires that won't break the bank, and he found the perfect match with the Toyo Extensa HP II.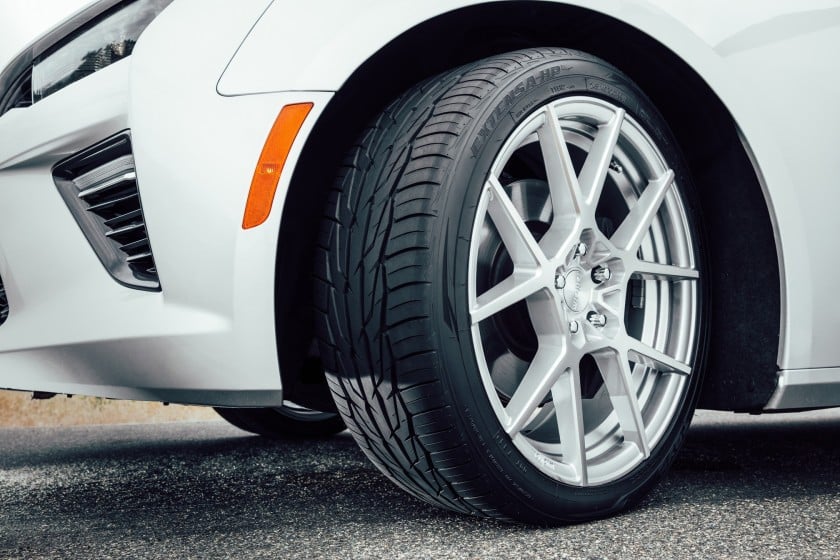 It's hard to fault the Toyo Extensa HP II over dry roads, but only if you're not traveling fast enough to make the tires hunt for traction. As we mentioned earlier, these tires are great for mid-performance driving. It feels good at slow speeds and motivates the vehicle adequately at highway speeds. But for ham-fisted driving, the tires will inevitably hunt and scream as it searches for grip.
We noticed this as our test vehicle entered a corner at a rather fast pace. Stabbing the throttle mid-corner coaxed the rear of the vehicle to slide out a bit, which caught us by surprise since we weren't really pushing the car as hard as we wanted to. Give credit when credit is due, but the roads were peppered with light sand as we rushed towards the freeway.
In short, the Toyo Extensa HP II is not as grippy as we want it to be over dry roads. But for normal, everyday driving and the occasional highway jaunt, you'll find it better than a conventional set of all-season touring rubber.
As luck would have it, the rains poured down around noon and didn't stop for a good 10 minutes or so, which means the roads were soaking wet as we gulped down our lunch. We got back in the car and drove like demons. At the end of it all, we were both impressed and surprised at how good the Extensa HP II tires were over wet roads. Toyo wasn't kidding when it said these tires can stop your car faster in the rain because we tried it for ourselves. Despite the rear-wheel drivetrain, our BMW halted to a full stop as quick as we can gasp for breath. Of course, credit also goes to BMW for giving the 3-Series a more balanced and dynamic driving feel.
The owner lives in California and has yet to test the tires over snowy or icy surfaces. However, Toyo claims acceptable performance over slush or ice, with better stopping power over snowy roads as well. But then again, we're still talking about a high-performance all-season tire, so don't expect relentless grip on snowy roads. If you really need an all-season tire with advanced winter capabilities, you're better off with the Toyo Celsius.
It's downright foolish to expect superior comfort in a set of high-performance tires, but the Toyo Extensa delivers in spades. After driving quite fast for the entire day, we decided to cruise silently on the way back to reinvigorate our tired souls. And even though the BMW 3-Series is not the last word in highway comfort, the Toyo Extensa HP II absorbed all the nasty road irregularities along the way. Imagine our surprise when we checked the tire pressure after a short fuel stop – all four tires were inflated to 35 psi, which should have resulted in a jittery ride over the undulating pavement. But no, the Extensa HP II was perfect for long drives.
We were expecting more road noise given the aggressive tread design of the Toyo Extensa HP II. But again, the tires managed shattered our expectations. It was as quiet as a set of expensive touring tires, with only a small amount of tire roar creeping in over rougher patches of tarmac. But on the way home, we managed to play some light music and have a conversation without raising our voices. In terms of comfort and road noise, the Toyo Extensa HP II is among the comfiest and silent in this segment.
If you're concerned about early wear, touring tires are your best option. But as a high-performance tire, the Toyo Extensa HP II tires in our vehicle were as good as new. This is high praise given the vehicle already logged around 4,000 or so miles since the new tires were fitted. The owner of our test vehicle is a stickler for wheel alignments and suspension issues. The car was given the full treatment after the new tires were fitted in order to prevent irregular or accelerated wear.
But still, the Extensa HP II is backed by a 45,000-mile treadwear warranty if you're overly concerned about early wear. If that's not enough, Toyo is also offering a 500-miles or 45-days trial offer. If you don't like the tires, send them back to get a new set or full refund, no questions asked.
We wholeheartedly recommend the Toyo Extensa HP II as a performance tire for all-season driving. It's also one that delivers on the promise of comfort and road silence despite the sportier performance attributes. But if you have a fast car with a more powerful engine, it doesn't take much to overwhelm the tires in point-and-shoot driving. For this, Toyo has the Proxes Sport and Proxes 4, which are both created for sports cars and powerful coupes.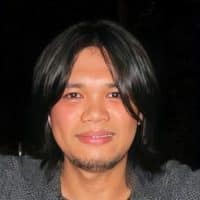 Alvin Reyes has expertise in automotive evaluation. He collaborated with famous newspapers and is still making efforts in tire review for DrivingPress.com