Toyo Celsius Review & Rating for 2023
Dry

75%

75%

Wet

75%

75%

Snow

95%

95%

Comfort

90%

90%

Noise

75%

75%

Treadwear

90%

90%

Overall

83%

83%
The Toyo Celsius is a multi-faceted all-season tire. Toyo is proud to say the Celsius a variable-conditions tire, which is aiming to carve a new niche in the touring category. And since the Celsius is a touring tire, you also get longer wear life along with better performance over wet, snowy, or icy roads.
But this tire is not for everyone; or should I say not for every type of vehicle. If you love driving fast or if you're an aggressively sporty driver, the Toyo Celsius will fall short of expectations. However, for normal driving in varying weather conditions – particularly in winter or colder climates – the Celsius has many aces up its sleeves.
In this 2019 Toyo Celsius review, we got our hands on a 2017 Honda Accord LX with the base 2.4-liter four-cylinder engine. We would have preferred the Accord EX-L V6 with 278-horsepower, but the stronger motor is best suited for the Accord Coupe. As a family sedan, the 2.4-liter engine with 189-horsepower and 182 pound-feet of torque is more than enough.
Our test vehicle came with stock 16-inch wheels and a CVT transmission. OF course, it came fitted with Toyo Celsius tires, which were purchased almost a year ago. The tires have seen better days as our test vehicle is a daily driver. We didn't get the chance to test it over snow (we'll have to wait a couple more months before cold weather creeps in) but the owner had a thing or two to say on how the tires performed in cold weather.
Toyo Celsius Review: Features
Toyo says the Celsius offers year-round versatility and advanced winter safety. The Celsius is an all-season touring tire, but it's good enough to merit a mountain snowflake symbol. This means the tire is qualified for severe snow conditions, which is a rarity in the touring segment.
And with that, it's easy to discern what this tire is meant for: family sedans, compacts, or small CUVS that need better tires in colder climates. You see, installing a separate set of snow tires or winter rubber is not the most practical thing under changing weather conditions. But with the Toyo Celsius, you have one tire offering better traction over ice/snow than a typical all-season tire. But with some touring DNA, Toyo says Celisus offers longer tread life as well.
Toyo claims the Celsius stops up to 14 feet shorter on snow and eight feet shorter on ice than a conventional all-season tire. It does it by utilizing a bevy of standard features. The inside tread has a higher sipe density for relentless traction on dry, wet, or snow-filled tarmac. On the other hand, the outside tread has a lower sipe density for better traction in the dry. The tire has unique slush grooves to evacuate snow and ice from the contact patch. You'll also find snow claws that increases block rigidity while improving traction over deeper snow.
The tread face of the tire is also filled with multi-wave sipes. This feature is intended to minimize irregular wear while offering a smoother and quieter ride. But then again, those sipes also provide more biting edges to improve braking on both wet and dry pavement.
Toyo Celsius Review: Test Drive
Luckily for us, it was raining for the majority of our review. We took the Honda Accord for a short weekend jaunt over a bevy of city driving and high-speed highway runs. The Accord may be a family sedan, but the i-VTEC engine can really push it if you're aggressive with the throttle pedal. The CVT transmission is a bit slow to react if you want to drive sportily, but it's one of the smoothest CVTs in the business.
The Toyo Celsius tires on our test vehicle are not brand new, but that's how we like it. It gives us a better sense on how the tires perform as they age, and it helps us discern how the tire changes behavior as it wears out.
For an all-season touring tire with advanced winter capabilities, we're impressed with the Toyo Celsius in the dry. It's capable of giving the vehicle a bit more grip and steering feel as you speed on the highway. But of course, it's not a high-performance sporty tire, so it's not particularly the grippiest or the most responsive tire when attacking a corner. But if you drive sedately, the tires can do no wrong, even if you push the car a bit more than usual.
The tires are out of their element in high-speed driving, and that's understandable. Toyo never claimed the Celsius as a sporty touring tire for speedy highways. But when the rains pour down or when the snow comes, that's when the tires begin to show their true talents.
Driving over wet or snowy pavement is the true measure of a variable-conditions tire. We didn't drive over ice or snow, but we had our fair share of rain during the test run. As it turns out, the Toyo Celsius tires were flawless in the wet. You won't get a sense of dread as you drive fast over water puddles, and braking felt strong and steady even as the heavens poured three inches of rain over the weekend. Mind you, the tires will still squeal and hunt for grip if you really push it in the wet, but it takes a lot of coaxing before the tires eventually breaks traction.
In short, our aging Toyo Celsius tires were magnificent in the wet, although it doesn't feel as sporty as we want it to be. But for a relatively worn set of tires, braking in the wet remained strong and steady, and we gave it a higher score because of this. All tires perform flawlessly when new, but the situation changes as the tire wears out. We're happy to report the Toyo Celsius does not belong in that category.
The owner of our test vehicle lived in Michigan for a couple of years, and he had to deal with a lot of ice, snow, and sleet. But through it all, the Toyo Celsius tires were as good as advertised, except over really deep snow. There was no need for winter tires as the snow claws and slush grooves in the Toyo Celsius were good enough to motivate the vehicle without any fuss or drama.
If you'll ask us, the biggest merits of Toyo Celsius are winter performance and ride comfort. True enough with a touring tire DNA, the Celsius provided boundless comfort over a mixed variety of roads. The Accord has always been a smooth performer, but the tires gave the vehicle a solid and sorted ride that pays dividends over smooth roads. The rugged tread design of Toyo Celsius may beg to differ, but it's definitely a smooth performer.
And now we get to the bad part of our Toyo Celsius review. When new, the owner of the Accord was quick to point out the road noise. It's not as bad when new, but you'll definitely hear road noise at higher speeds. But as the tires wore out, the road noise became more apparent. In a quest to give the tire advanced winter performance, road silence became the sacrificial lamb, but it's not as incredibly noisy as those cheap China-made tires. But if you're buying a touring tire for the long-distance refinement, you're better off with a conventional set of touring or performance touring tires.
The Toyo Celsius may look like a proper winter tire, but it's a touring tire in disguise. Toyo is offering the Celsius with a 60,000-mile treadwear warranty. It even has a 500-mile or 45-days trial offer. If you don't like the tires, Toyo will either replace the tires or refund your money. Our test vehicle has been riding on Toyo Celsius tires for almost a year now. While there are already signs of imminent wear, it seems the tires can last for another 5,000-miles before needing a replacement.
Are you looking for an all-season touring tire offering better winter traction? The Toyo Celsius is one of a few that offers those and more. Another good reason for choosing the Celsius is price. It starts at around $120 for smaller sizes with prices reaching $180 each for larger sizes, which is not bad considering you have an all-season tire that won't back down from a snowstorm or blizzard.
But the question is: do you really need a hybrid winter tire? Are you willing to sacrifice road noise and sportier handling for advanced snow traction? If you answered yes to both questions, you should take a closer look into Toyo Celsius.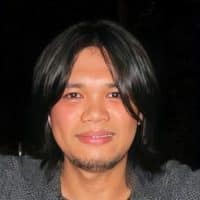 Alvin Reyes has expertise in automotive evaluation. He collaborated with famous newspapers and is still making efforts in tire review for DrivingPress.com