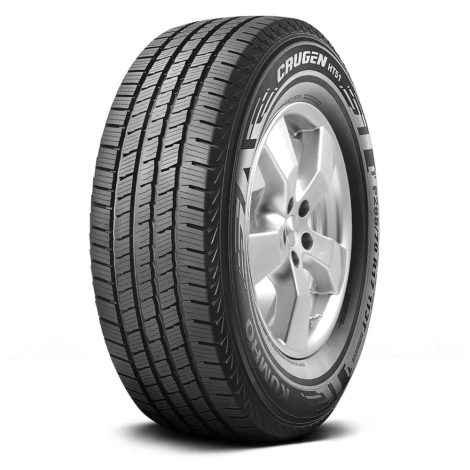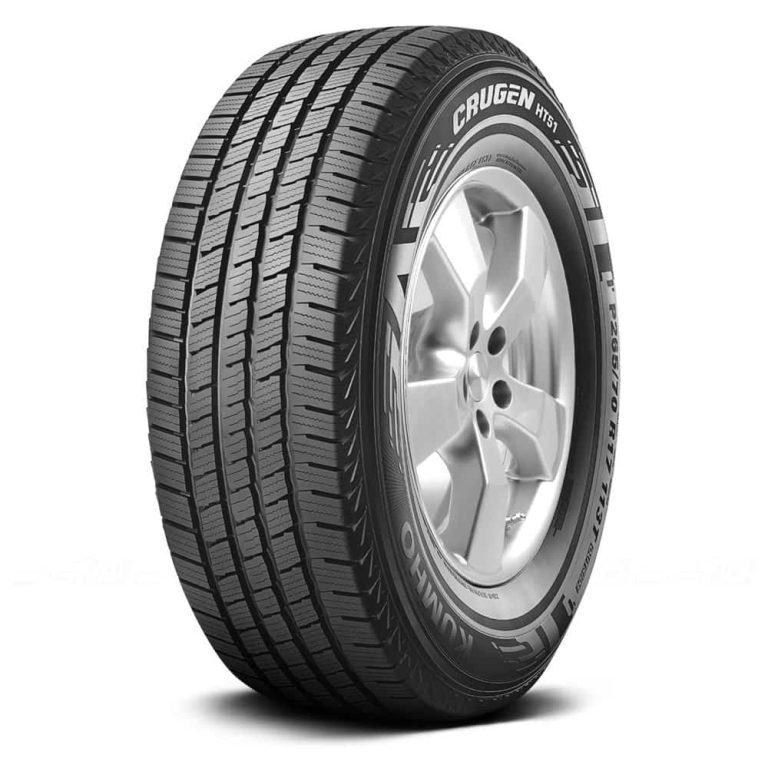 What could be a better way to start this Kumho Crugen HT51 review rather than introducing my test car. It's a 2009 Chevrolet Suburban LT1 SUV! Yes, it's got loads of space, acres upon acres of comfort, and a terrific gas-guzzling 5.3-liter V8 motor. God bless America!
My Suburban is equipped with the 17-inch factory wheels and Kumho Crugen HT51 tires. These tires are designed for economical, quiet, and comfortable cruising, all of which are perfect attributes for the hulky Suburban.
The Kumho Crugen HT51 is an all-season highway tire designed for pickup trucks and midsize or full-size SUVs. This tire is available in 15" to 18" wheels and can also be used on plus-size aftermarket wheels.
However, the Kumho Crugen HT51 is geared more towards comfort and long tread wear rather than all-out traction and grip. It's a training sneaker instead of running shoes. It's a mid-spec laptop and not an aggressive gaming machine. You catch my drift.
If you have a sporty SUV and you want a highway tire that prioritizes sportiness and grip over tread wear or comfort than you should take a look at the Kumho Crugen Premium KL33. That's the right tire for your SUV or truck.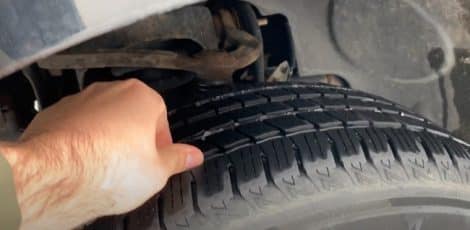 But if what you want is a good mid-spec highway tire that can probably perform better or last longer than the factory rollers fitted in your SUV, you should definitely check out the Kumho Crugen HT51.
In this review, I was fortunate enough to acquire a true American V8-powered SUV in the form of the Chevy Suburban. It was equipped with Kumho Crugen HT51 tires in mint condition. Let's see how the tire fares on all categories.
Features
The Kumho Crugen HT51 is engineered with a stiff center block to improve the straight-line performance of your SUV. This feature will make the steering more responsive while enhancing the stability of your vehicle. This also means you get more grip and traction on wet and dry roads.
Engineered using an all-season tread compound, this tire comes with a symmetrical tread design with a unique geometric block layout on the tread. This design will presumably increase the tread life of the tire without sacrificing traction and grip.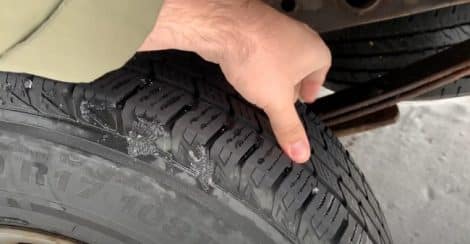 You will find four wide circumferential grooves with a zigzag design that improves wet weather performance. The grooves are also designed to increase the biting surface of the tire so that you can drive over mild snow without compromising traction and vehicle control.
What particularly stands out is the new sidewall design. This gives the tire a more dynamic and energetic vibe. But looks should take a backseat over all-weather performance, right? Let's see how the Kumho Crugen HT51 performs in real-life driving conditions.
Test Drive
Dry Traction
Let me give it to you straight since this is a critical part of our review. The Kumho Crugen HT51 is not particularly stellar in terms of dry traction. It's not pretty bad, but sporting apprehensions inside a big and hulky SUV will only serve to water down your confidence with these tires. Traction was acceptable and it felt magnificent on the highway since this tire is designed for straight-line driving at higher than average speeds, but that's about it.
Push it hard and you will feel the tires squirm for grip, even at moderately aggressive speeds. Weirdly enough, I felt the tires performed a bit better on wet roads.
Wet Traction
Like I said, the Kumho Crugen HT51 was calm and composed on wet roads, even in strong rains. This might have to do with the water-evacuating properties of the 3D-designed tread since the Suburban simply glided over the water puddles on the highway.
Of course, if you push it a bit hard then you can probably expect a slight loss of traction. I'm not an idiot to push the Suburban above 80 or 90mph on the rain-drenched pavement, but all in all, the Crugen HT51 was a revelation on wet roads.
Snow Traction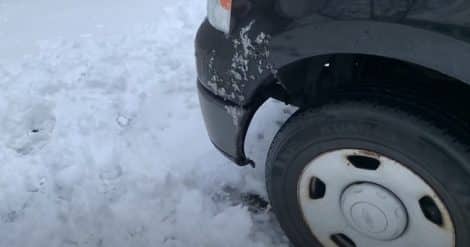 Pity there was no chance for me to test the Kumho Crugen HT51 on snow, but I heard good things about this tire on icy or slushed roads. I talked to my pals at the tire dealership and the manager had a neighbor who bought the Crugen HT51 for his pickup truck. He took the truck to Detroit last December and he had no problems with the snow performance of the tires. Of course, we're talking about very light to light snow here.
Comfort
Well, what can I say? The Chevy Suburban is a comfortable vehicle. It makes you feel like you are driving while sitting on a sofa. The Kumho Crugen HT51 felt good on the highway and it gave dollops of comfort even when harassed by crude expansion joints on concrete roads. The tires were also comfortable in city driving. It made potholes feel smaller than the actual craters that you see while driving.
Noise
The same can be said for the road noise. The Kumho Crugen HT51 was silent as a Tibetan monk on the highway. It also felt refined in urban driving even as the tires were navigating over badly-engineered city roads.
Treadwear
The Kumho Crugen HT51 tires fitted on my test car were still relatively fresh. But I had no doubts on tread wear since Kumho designed the HT51 to have a long service life. It is also important to note that the tires are backed by Kumho's sterling 45,000-mile to 70,000-mile limited warranty.
Conclusion
In this review, the Kumho Crugen HT51 tires lived up to the promise of comfort and refinement at a friendly price. For an all-season tire, this is not bad at all. Traction in the dry was a bit middling but the tire can more than make up for it in straight-line highway cruising. It was also comfortable and quiet on varied road surfaces. Perhaps the biggest consideration is the price. You can get four of these tires for less than $500. And since Kumho designed the Crugen HT51 to last for many thousands of miles, that's great value right there.
Our list of Kumho Tires Review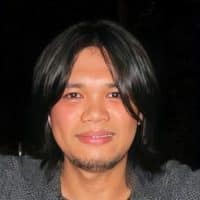 Alvin Reyes has expertise in automotive evaluation. He collaborated with famous newspapers and is still making efforts in tire review for DrivingPress.com