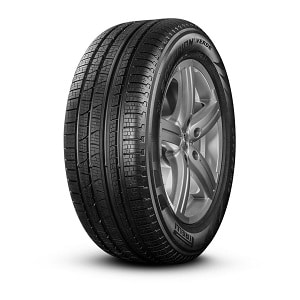 Kumho is a Korean brand with more than 50 years in the tire manufacturing industry and has achieved impressive success as a tire supplier for many global car brands such as Ford, BMW, Mercedes, and more.
The feature of the products from this brand is that the price is suitable for the budget, good handling, and maximum comfort. Ecsta PA51 is such a product.
This product belongs to the line of high-performance tires, exclusively for couples, sports sedans, or some other luxury high-performance models.
However, with fierce competition in the market, where many other famous names such as Michelin, Continental, and Bridgestone have dominated for many years, is Ecsta PA51 reliable and worth the investment? Let's find answers to these questions with the Kumho Ecsta PA51 review below!
What Is Kumho Ecsta PA51 Review For?
Kumho orients Crugen PA51 as a product line for sports cars, high performance. However, you can still use this representative from Korea for your touring car.
Some models suitable for this tire line can be Ford Escape, Mustang, Fusion; Mazda CX-3, MX-5, Speed ​​6; Lexus ES300, ES330, GS300; Toyota Camry, Yaris, Corolla, Audi A6, A8 Quattro, Q3, and more.
Because of the four-season highway tire, Ecsta PA51 also has good traction, suitable for many different weather conditions.
The product is ideal for year-round use if the area where you live does not have too cold winters or other adverse weather conditions.
Finally, the representative from Kumho is also a pretty budget-friendly option.
This competitive advantage enables the Ecsta PA51 to surpass many competitors from other high-end brands, becoming the first choice of those who love high-performance tires at an accessible price.
Outstanding Features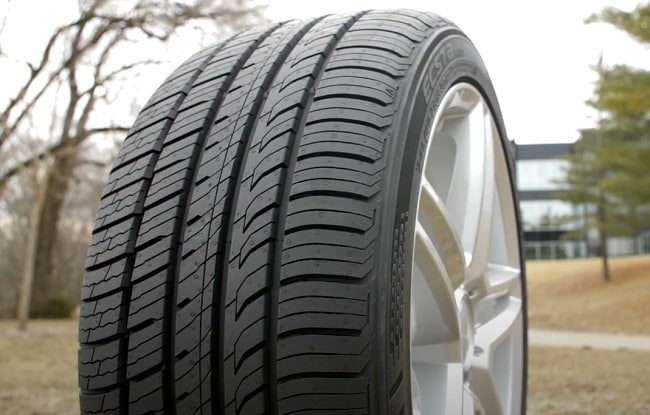 As a high-performance tire, the manufacturer gives this product several notable specifications such as:
Loading range: SL – XL.
Temperature: a.
Maximum payload: 2,039 lbs.
Maximum pressure: 51 psi.
To have good performance for powerful sports cars, the manufacturer also equips the Ecsta PA51 with a series of other notable advantages:
Four-season tire compound
The manufacturer has made a series of adjustments, the most important of which is the addition of Tg.
With this material, the product possesses a tire compound with considerable stiffness while the rolling resistance is significantly reduced.
After a period of experience, I discovered the advantages of this tire compound.
The thing that surprised me the most was that even though it was a high-performance tire, the rubber shell of the product was durable but a traveling tire.
Besides, I also appreciate the silica compound that Kumho provides. The product has a quite good traction in all weather and terrain conditions with a pretty perfect ratio.
Kumho has used an asymmetrical tread design with resistance to heat accumulation. Thanks to that, I immensely appreciate the ability to operate in high-temperature conditions and the longevity of this product.
The most extraordinary feature in the design of the Ecsta PA51 also comes from the 5-thorn tire block, in which the three spike blocks on the central flank have zig-zag patterns.
Along with that, Kumho also offers four circumferential tracks and several 3D tracks. All the above characteristics have made the grip and the smoothness that makes Kumho's trademark.
The manufacturer offers a maximum guarantee of 70,000 miles or 6 years. In addition, Kumho offers a uniform warranty service that covers wear within the first 2/32 of an inch.
Kumho PS71 vs Kumho PA51 by Tyre Review
Test Drive
With the first impression, it can be that the above parameters and advantages are pretty impressive.
To review Kumho Ecsta PA51 most honestly and objectively, we need to consider the user experience of this tire model in many different conditions, from ice and snow to dry terrain, from touring to off-road driving.
After a lengthy review and evaluation, here is a summary of my experiences.
Snow
It is a fact that when I first came into contact with this product, I did not have high expectations for its ability to handle snow and icy roads.
However, reality has proven the opposite; the name from Korea is a high-performance tire that can withstand quite well in snow and ice conditions.
Making the above success possible, we also need to mention the unique tread surface with many rare grooves, zig-zag pattern, and tire compound suitable for low-temperature conditions.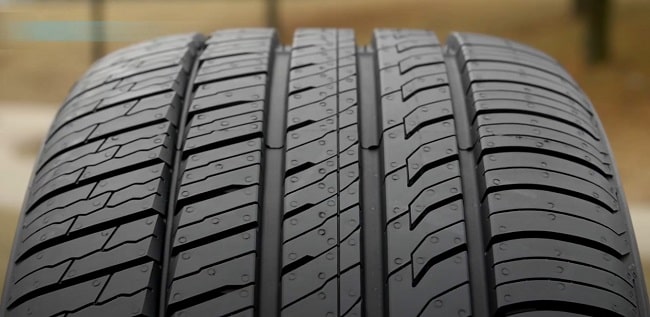 It can be that Ecsta PA51 has excellently surpassed many competitors from other famous brands to become one of the best choices to cope with light snow conditions as well as mild winters.
Yet, the above advantage does not mean that you can drive safely with this product on dense snow and ice terrain.
In the end, as a four-season tire, it is pretty understandable that handling heavy snow does not outperform specialized options specifically for winter.
Off-road
As mentioned in the previous section, Kumho has added Tg – a hardener in the tread compound but still maintains low rolling resistance.
Thanks to that, the product can confidently accompany you through rough roads such as dirt or sand.
However, on muddy and rocky terrain, I do not appreciate the off-road ability of this product. After all, the Ecsta PA51 is a performance tire, so it probably won't give you the best off-road experience.
Dry performance
Because of the use of ultra-high performance rubber specifically for sports cars, I did not appreciate the grip of this product on dry roads before.
However, practical experience has proven me once again to be wrong because Kumho Ecsta PA51 has done its job – a true four-season tire.
The asymmetrical design with large spike blocks and wide contact pads provides the grip you've always sought on dry roads.
I also have to commend the sporty driving feeling that Kumho brings. Whether you're driving at slow or medium speeds, the braking power and grip it offers are unmatched by any other option in the same price range.
Wet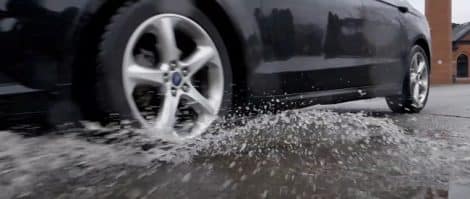 The high-silica rubber compound impressed me once again. With the design to help optimize the drainage, it can eliminate all adverse phenomena when it rains, such as glass phenomenon and slippery.
Even though it is a UHP tire, this representative from Kumho still provides quite good stability on slippery roads.
However, I did not appreciate the ability to handle the brakes on wet roads. You may be annoyed with the distance and braking performance and, at the same time, not find the safety you need.
Comfort level
Kumho Ecsta PA51 reviews have comfort; we need to pay attention to two criteria: the roar of the tires and the experience of driving on rough roads.
In terms of quietness, it is impossible not to praise the design of the adjustable tread. As a result, you can fully enjoy the quietest driving experience when driving at medium to high speeds. Even when you accelerate, the noise generated is not annoying and still provides the necessary comfort.
Speaking of comfort, I also quite appreciate the experience of driving through potholes and rough roads. In my opinion, Ecsta PA51 offers a smooth experience like sitting on a sofa.
Is It Worth Your Money?
With all the above highlights, perhaps many users have considered replacing their entire tires with products from the Kumho brand.
However, the replacement will cost you a lot of money, and many users, including you, will question whether this product is worth your money.
The answer to the question depends a lot on your intended use. If you fall into one of the following categories, the answer is that the product is worth it:
First, the perfect traction in all weather conditions, from hot environments to thin ice-covered terrain, the snow doesn't last.
Another advantage worth considering is the perfect combination of performance and comfort. With this tire model, you have just got a product suitable for many different types of terrain but still retains the durability that any driver is looking for.
Finally, like many other products from Kumho, the Ecsta PA51 is reasonably priced.
Whether you are looking for an alternative with high durability or good traction, year-round performance, or great comfort, the Ecsta PA51 is the name you should consider.
Instead of spending a lot of money on more advanced options, you get an experience that is not inferior but at a more affordable price when choosing Kumho Ecsta PA51 – a tire model that stands out.
Conclusion
The above Kumho Ecsta PA51 review is based on my long-term research and experience. I am confident that the above considerations will be pretty helpful to you, who are always looking for the most unbiased information about one of the prominent names of the Kumho.
Hopefully, based on my information, you can understand more about the product and make the right choice. Thank you for reading!
Our list of Kumho Tires Review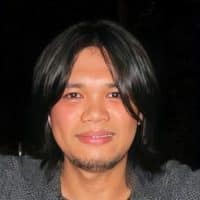 Alvin Reyes has expertise in automotive evaluation. He collaborated with famous newspapers and is still making efforts in tire review for DrivingPress.com