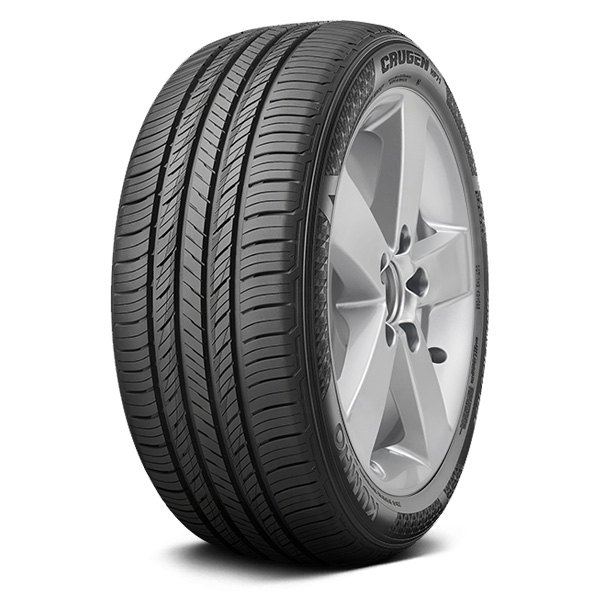 Kumho Crugen HP71 is a perfect product manufactured by Kumho Tire Company, one of Korea's most prestigious tire manufacturers. This brand is possibly one of the most recognizable on the market for auto enthusiasts.
However, many people do not understand the value of the features of products from Kumho. Even with the famous Kumho Crugen HP71 tire, not knowing about it is also an unfortunate mistake.
From personal experience, I appreciate the features of the Kumho Crugen HP71 tires. It can meet many different requirements simultaneously with specialized functions. Its design, ability to move in the snow, dry performance, and comfort level are all user-friendly.
To prove this statement, I will give a Kumho Crugen HP71 review on each of the aspects mentioned above. Rest assured that all of my information has been verified and evaluated for correctness by actual experience. Please scroll gently so as not to miss important information!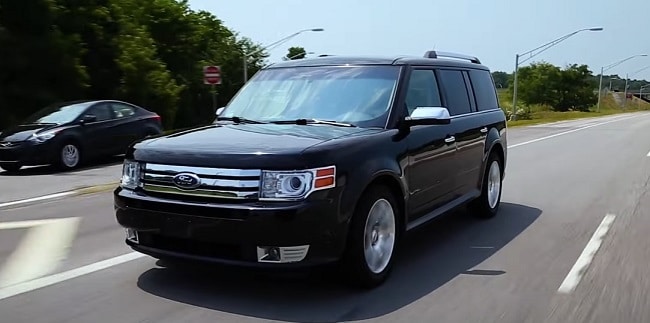 Kumho Crugen HP71 Overview
The Kumho Crugen HP71 is a specialized touring tire explicitly developed for drivers of crossovers, SUVs, and light trucks.
The tire has a unique design with 4 deep grooves and an asymmetrical tread system, allowing enhanced traction for users to enjoy moving on many surfaces.
HP71 has diverse sizes, ranging from about 16 – 22 inches, suitable for many American, European, or Japanese sport utility vehicles.
On the other hand, this tire line offers a perfect warranty of 65,000 miles and a 72-month warranty from the manufacturer.
Compared with ordinary tires, Kumho tires have effective wear resistance. It can work for a long time with minimal wear.
This feature is an important thing that allows HP71s to become an impressive travel tire and is sought after by many customers on a global scale.
This tire is made from a high-grade compound to enhance the tire's performance with every season of the year. The material also helps to provide low drag contributing to significant fuel economy and improved wear.
Overall, the HP71 is a valuable tire that you should invest in. It is perfect for providing a variety of travel attractions for you and your family.
Specifically, about the product's features, I will analyze them in detail in the following article. Please keep an eye out for it!
Outstanding Features
Experiencing many products, but for me, it is true love. This type of tire can give you more great features than you want.
It is the perfect choice for the affordable travel tire category. For details on the quality, please see the following information!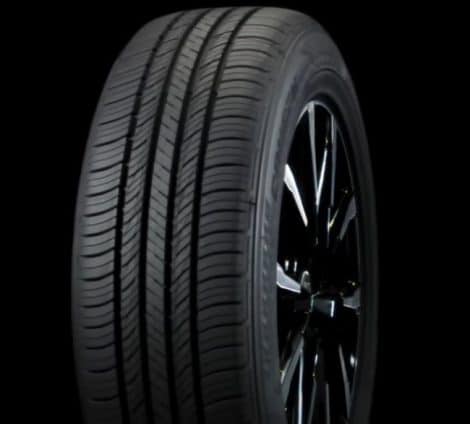 Stabilize handle and corner
The Kumho HP71 benefits from several proprietary compounds that enable smooth and supple tire performance in extreme hot and cold weather. It helps the tire have high traction and be compatible on many different surfaces simultaneously.
Kumho HP71 runs smoothly on dry roads and does not cause any unfortunate incidents when performing braking or sharp turns.
Moreover, it is also relatively stable for your technical processing phases. The HP71 Kumho tire is not a high-performance tire, but its features are practical for users to have a valuable and meaningful journey.
It can still do its job well and deliver precise and perfect handling with wet roads and high slips. This feature is mainly based on the design of the product.
Judging by the design, this version completely surprised me. It possesses an ideal sporty design with various treads, allowing for maximum noise reduction and providing the highest level of traction. Moreover, its wide tire shoulder helps to ensure stable speed handling for the entire journey.
Good waterproof ability
In addition to its stable speed handling on many surfaces, the HP71 also ensures good water resistance for safe and efficient driving.
It has four wide circumferential grooves to easily guide water away from contact surfaces and maintain good traction on slippery surfaces.
On the other hand, it also has deep suction slots and plenty of space for easy removal of mud and water for constant dexterity.
Meanwhile, under the support of the opposing spike system, it helps to prevent rapid water slides. Experiencing this feature in action, I admire its performance.
Not only water resistant, but it also ensures absolute safety for customers using the same precise braking feature. Compared to other tires, the HP71 is great when it comes to giving you stable braking on a variety of surfaces. Whether it's on snow or wet surfaces, it can do its job well.
Traction on snow and ice
My view on traction on tires is that travel is an essential factor. It is directly related to your safety and those around you; you need to own tires with impressive traction when traveling on snow or ice surfaces.
HP71 is the ideal suggestion I would recommend to you. With the quality of the compound used, the HP71 tire can ensure a stable grip on harsh surfaces.
Besides, the participation of deep grooves and treads allows you to increase operating efficiency and helps you overcome snow and ice surfaces with ease.
The perfection of the HP71 tire for snow and ice surfaces is undeniable. However, it would help if you considered upgrading with a set of off-road or winter tires for environments with more severe conditions. If so, the performance and durability of the tires will also be guaranteed.
Test Drive
For me, product testing is indispensable, helping me see the product's features more accurately. With the HP71, I spend a lot of time learning and experimenting. The result is surprising when it can satisfy the most demanding requirements. Details will be below!
Snow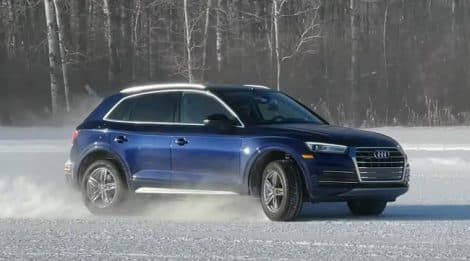 HP71 can walk on snow or not? Entirely possible. From my own experience, I confidently affirm that this innovative tire can move on the snow surface.
Under the influence of professional tire compounds, the HP71 is to provide you with valuable movement on the perfect snow surface. Compared with other specialized tire products, it does this feature better.
Off-road
Are the Kumho HP71 tires ideal for shortcuts? I have received this question quite a lot in the past from different customers.
When I tested this, I was surprised by its performance. It's not as good as what I wanted. Tires can still work on simple shortcuts.
However, for areas with troublesome terrain, it inactivated everything. The driver's navigation doesn't make it any better, no matter how hard he tries.
So, I recommend that you consider choosing the product with your desire to take a shortcut. It can be acceptable with less complicated road patterns.
Dry performance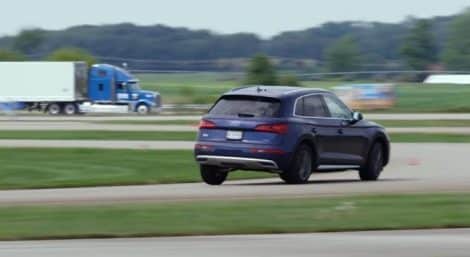 With a dry surface, the HP71 performs better than any product on the market today. It can provide you with a safe, valuable journey with great stillness.
It also ensures that you achieve the proper braking and cornering action on dry surfaces. Judging by the tire's dry performance, I'm pleased with its performance.
Wet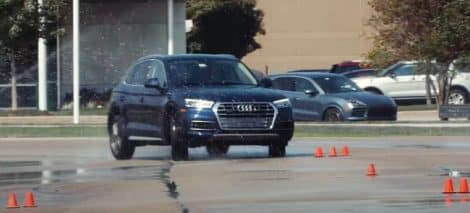 HP71 can work well on wet surfaces. It stays dry and gives you lots of valuable movement. This feature comes mainly from an exclusive design with deep grooves and a superbly symmetrical tread system.
The four parallel deep tracks of the tiring work with a unique mechanism, allowing quick water drainage from the tire.
Thereby, it ensures tires work better in wet environments. Practical experience of this feature, I like HP71 and recommend you to choose to use this product.
Comfort level
Judging by the HP71's comfort level, it's better than I imagined. It can bring you many valuable, smooth, and light travel trips. The tires do not make shrill noises like in conventional products when moving.
Instead, it is soft and peaceful to create conditions for you to relax. Therefore, choosing HP71 is necessary to increase the value of your experience.
Is It Worth Your Money?
Kumho HP71 tires are entirely worthy of all your requirements. Its current price is also relatively stable with most users' pockets today. Overall, I highly recommend this product and its budget.
These two factors are perfect for you and deserve your top investment. In addition to the features I mentioned earlier, you can get more product advantages. They can be directly related to the performance or performance of the product. But, if you skip this versatile tire, you will regret it.
Conclusion
With these reviews above, we hope to help you better understand the product and soon make a final decision regarding your usage requirements.
Kumho HP71 tires are a perfect product, allowing them to provide efficient performance for every ride on various surfaces.
If you have any related questions, please leave a comment below so that the team and I can promptly assist.
Last but not least, don't forget to share this article with your friends if you find it useful. Chances are, it will make it easier for them to make a decision.
Thank you for reading!
Our list of Kumho Tires Review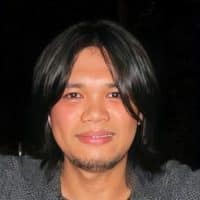 Alvin Reyes has expertise in automotive evaluation. He collaborated with famous newspapers and is still making efforts in tire review for DrivingPress.com