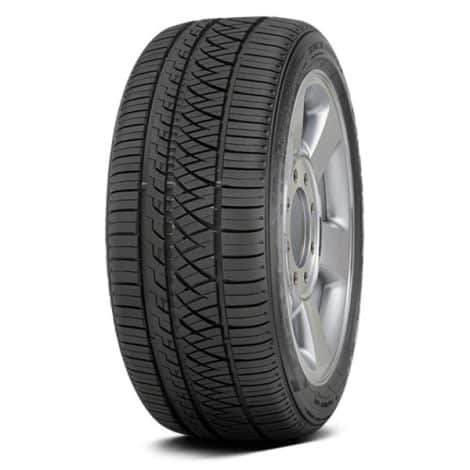 All-season tires are gradually becoming more popular thanks to their versatility and ability to move steadily throughout the year. If you want to experience the great features, then the Ziex ZE960 A/S will be the right choice.
This product from the Falken brand has a unique construction to move effectively on dry and wet surfaces with impressive durability. The reasonable price makes the ZE960 A/S a tire you should not miss.
With all my knowledge and experience, I will give accurate information about tires in today's article. From there to help you have a comprehensive view of this great product.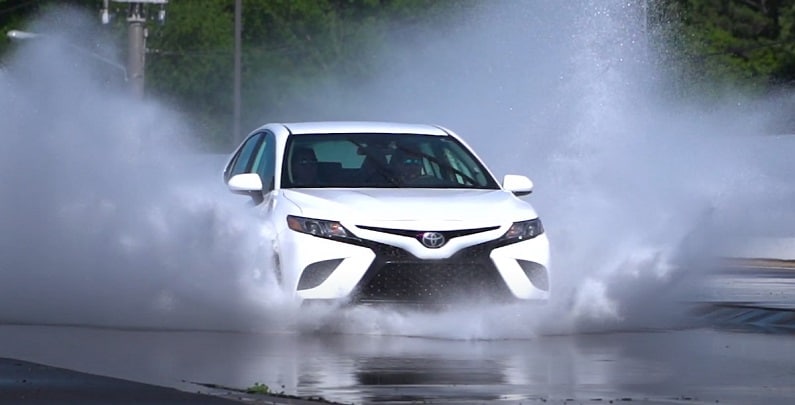 Important Specifications & Features
Important Specifications
Diameter: 22.7″
Width Rim: 7.9″
Range Measured: 5.5-7″
Rim Tread: 6″
Depth Load: 11/32″ SL
Range Max: 1047 lbs
Load Max: 51 psi
Weight: 17.6 lbs
Revs/Mile: 921
Features highlights
The Falken Ziex ZE960 A/S is a typical high-performance all-season tire with a quality build and an affordable price tag to suit different user segments.
This product is suitable for vehicles, including sedans, coupes, and passenger cars. The manufacturer offers users a variety of tire sizes to choose from, ranging from 15 to 20 inches.
This variety will make it easier to find a product the right size for your vehicle.
Like other all-season tires, the Ziex ZE960 A/S performs well and offers excellent stability throughout the year.
The results are the same whether you are traveling on dry or slippery roads or driving in winter or summer. The tire still grips the road well and is flexible enough to serve our needs.
The big difference between Ziex ZE960 A/S and other products in the same segment is its impressive durability. The concepts of all-season and durable tires often don't go together, but Falken helps us dispel this outdated concept.
With the tire's stable performance throughout your life, you will not need to worry about unexpected problems and dangerous accidents.
Even if something goes wrong, the 45,000 and 65,000-mile tire warranties are available to take care of it. You will receive a warranty program and appropriate after-sales policies depending on the speed rating.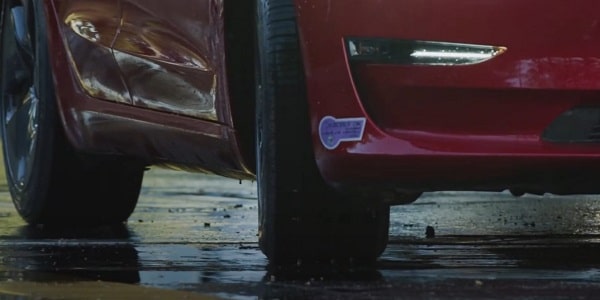 Another notable feature is the improved steering feel and handling of the tires. Much better than its predecessors. This ability gives users confidence when driving when the control is no longer too complicated.
With all these impressive features, you might think the tire must be very expensive.
But the truth is the opposite when this product from Falken only requires us to pay half the price of other similar products. Thanks to that, accessing the Ziex ZE960 A/S will become much more manageable.
Performance & Test
At the bottom of the article, I will present valuable information about the performance of tires under different conditions.
You'll be able to capture the product's characteristics in dry, wet, snow, and off-road performance.
All of the above information is taken from performance tests that I have conducted many times to get the most accurate data.
Dry Test
It would be excellent if I had to choose one word to describe the Ziex ZE960 A/S's ability to operate in dry conditions.
Maybe this product does not have the dry performance as good as expensive models but compared to other tires in the same segment; the ZE960 has no rival.
Although it is hard to believe, this Ziex product is the best proof of the claim that cheap tires can also have high performance.
The tire's excellent traction comes from the high traction that Falken gives the Ziex ZE960 A/S. The grip is so high that you can accelerate quickly and brake in an instant with a shallow slip.
In the corners, the tire's grip is slightly reduced but still ensures your safety.
The grip that Falken Ziex ZE960 has comes from Dynamic Range technology combined with a mixture of silica tires, the compound that makes glasses with high strength and toughness.
This plastic mixture gives the product great flexibility to ensure stable friction. Now even issues like the weather can no longer affect how well the tire adheres to the road surface.
Falken Ziex ZE960 A/S grips the road very well, which I shared with you in the analysis above.
But to comment fairly, this tire's ability also causes some annoying problems when traveling that you need to consider. First, you will have to use more fuel to be able to operate the car.
A high-performance tire with too much grip will cause considerable rolling resistance and require more engine work.
The amount of fuel needed will therefore be abnormally high. Noise is the second problem that a tire's grip can cause. It is not too difficult to understand when annoying noises accompany the considerable friction that the ZE960 A/S creates.
Snowy & Ice
All-season tires allow us to move on snow and ice, and the Falken Ziex ZE960 A/S is no exception. However, you should note that there is still a certain distance between snow tires and seasonal tires.
We cannot ask the ZE960 A/S to operate in heavy snow conditions and must accept that the tire can only move in thin snow. To ensure safety, you should not be too stubborn and let yourself and the car get stuck in the snow.
Thanks to Dynamic Range technology, the product's grip will be generated enough to move smoothly on thin snow surfaces.
In addition, the grooves on the tire surface also play an essential role when digging deep into the snow to increase the contact surface. You can ride in less than 3 inches of snow with peace of mind thanks to the valuable elements on
Wet, slippery roads
Equipping your vehicle with the Falken Ziex ZE960 A/S for traveling on wet surfaces and having high slips will no longer be an obsession.
The impressive characteristics of the tires will ensure you move more efficiently and are markedly safer. We can thoroughly compare the wet performance of this product with the already outstanding dry performance.
When it comes to moving on surfaces with a lot of liquid, slips, loss of brakes and hydration are the problems that often threaten us the most.
But with products of the Falken brand, you do not need to worry about any of the above factors. The tire's excellent grip works on wet surfaces, so the vehicle doesn't skid excessively when cornering or braking hard.
This feature makes traveling at high speeds in this environment much safer. The flexibility available in the tire compound gives the user better vehicle control.
Complex operations are easier and safer to perform with features that allow for adequate control. Hydrolysis, one of the most annoying and dangerous problems, disappears thanks to the tire's built-in groove design.
These details have a considerable depth to ensure the highest and most stable drainage performance. The less water on the surface of the Ziex ZE960 A/S, the lower the risk of liquid covering the tire completely.
When it can no longer be covered, hydrolysis will not occur. When deep grooves combine with wide-angle tread, performance is further enhanced.
Off-road driving
Off-road tires have mechanisms to help the equipped vehicle overcome complex terrain, while seasonal tires like the Falken Ziex ZE960 A/S do not.
This difference explains why the tire does not perform well in less stable road conditions. I agree that some abrasive surfaces, such as dirt, gravel, or thin mud, are still passable. But for more complex terrain, the answer is still impossible.
Is It Worth Your Money?
Falken Ziex ZE960 A/S is a cheap product, even much more affordable than other tire models in the same segment.
With the series of impressive features the tire brings to the user, it is worth spending money and owning this tire model.
Pros & Cons Of Falken Ziex ZE960 A/S
Pros
Extremely Good
Stability
Performance
Uncomplicated
Cheap Price
Durability High
Cons
Should You Buy It?
Falken Ziex ZE960 A/S is a product worth buying for those who want to experience the season tire testing or intend to replace their current tire.
There is no reason for us to refuse this product at a low price with impressive features and high performance.
Conclusion
Above is the information I think is necessary to help you get a more transparent and objective view of the Falken Ziex ZE960 A/S.
We all know that tires have a significant impact on vehicle performance. We hope today's article has given you helpful knowledge, making it easier to choose the right product for your needs.
Our list of Falken Tires Review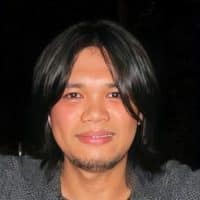 Alvin Reyes has expertise in automotive evaluation. He collaborated with famous newspapers and is still making efforts in tire review for DrivingPress.com