Hey there, folks! The name's Alvin Reyes, and I'm a car guru extraordinaire. I've tinkered with all kinds of vehicles, fixed countless engines, and sold enough auto parts to build a house out of them. Plus, I fancy myself quite the scribbler, having penned all sorts of scribblings since before you could even spell "blog."
Now, when it comes to muck munchers (a.k.a. mud tires), you gotta make sure they're safe and comfy as well as tough. That's why I rolled up my sleeves, got dirty, and handpicked the top seven best mud tires for those living in soggy, swampy cities. These babies deliver the kind of grip and power that'll keep you cruising confidently through even the gnarliest terrain.
So, if you're keen on keeping your ride sleek and steady through the squelch, look no further. Stick around, and I'll lay out my top picks for the best mud tires on the market. Trust me, I've got the dirt on these bad boys!
In-depth Reviews Of The Best Mud Tires For Street 2023
After long research and testing, I have selected the 7 exciting tire models. Although there are some drawbacks, the following versions still meet my expectations for the best mud tires for daily driving.
Yokohama Geolandar M/T G003
Best for Overall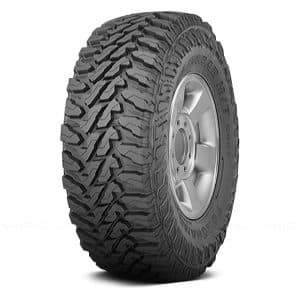 The Yokohama Geolandar M/T G003 is an excellent all-terrain mud tire in its price range.
I have used Yokohama tires on my long-distance off-road trips. It crosses rocky roads, slopes, and soft ground quite quickly. Obstacles on the road do not affect the durability of the chip-resistant tire compound.
I highly recommend the small stone self-cleaning treads that significantly increase the product's life. In addition, the Geolandar M/T G003's spike blocks handle deep mud pretty well, and I never got stuck in all terrain.
I wouldn't use this mud tire model for serious climbing, though. Its grip and durability are not enough to ensure a safe ride. However, Geolandar M/T G003 is still a mud tire model that works well in many off-road situations.
In addition to being an impressive off-road mud tire, the representative from Yokohama is also capable of handling quite well in daily driving conditions.
The product's dry grip is quite good. Although longitudinal traction is average, the tire is generally a safe choice for daily dry road driving.
Yokohama tires also perform pretty well on wet roads. It has good waterproofing, reliable longitudinal traction, and much better braking performance than models in its class.
The product's performance in heavy rain can't be compared with highway tires, but at least it's better than most mud tires today.
Unfortunately, its snow performance is not so excellent. Although the tire still had a grip on snow and ice, I did not achieve the necessary stability when cornering. I do not recommend choosing Geolandar M/T G003 as an alternative to specialized winter tires.
Pros
Good drainage.
Reliable wet road traction.
Good deep mud treatment.
Self-cleaning tire tread.
The dry grip is quite good.
Cons
Poor performance on snow and ice.
Nitto Ridge Grappler
Best for Light Trucks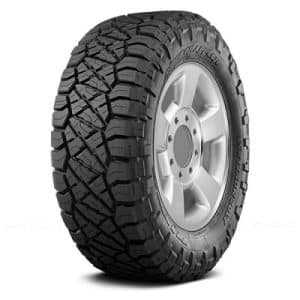 Nitto Ridge Grappler possesses all the advantages of extreme mud and off-road tires. This model always provides traction and robust handling for light trucks in all circumstances.
In the most demanding off-road terrain, the product has good traction. On softer terrain, such as mud, the tire is relatively stable. Even the bottomless mud or the heaviest snow cannot cause this tire to get stuck.
When driving light trucks, I care quite a lot about traction. And the Nitto Ridge Grappler didn't let me down. The side grooves have a zig-zag pattern on the tires that significantly improves traction.
Even when traveling on slippery roads, the tire always ensures reliable acceleration and braking. Despite the wet and muddy terrain, the tire's grip and traction are still commendable.
The product's traction continues to maintain quite well in icy conditions. Compared to most all-terrain tires, the Ridge Grappler has more chunky shoulder lugs and alternate shoulder grooves. Thanks to that, I have conquered the snow-covered road many times without any safety problems.
I also appreciate the ride quality of this tire. Despite remaining faithful to the rugged and aggressive tread design, the Ridge Grappler is still relatively quiet on the road. This advantage makes the representative from Nitto quite a perfect mud tire for daily driving.
This tire is smooth on dry runways, but its handling performance is not so excellent. My experience with the Ridge Grappler is not too bad.
Its cornering is less than impressive. Although safe enough, longitudinal traction and stopping distance are not as excellent as many in-class models.
Pros
Good traction.
Relatively quiet.
Safe on the snow.
Good handling of deep mud.
Accelerate and brake safely on wet roads.
Cons
Dry sugar handling is not excellent.
General Grabber X3
Best for Off-road Traction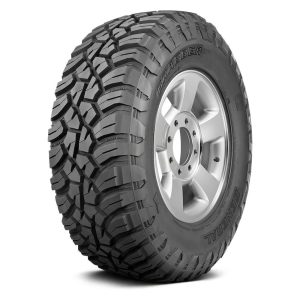 With the General Grabber X3, I can go anywhere I want. This all-terrain tire features the latest technology to provide traction in all terrains. Some standout ones are the chip-resistant DuraGen and the deep groove design.
I was very excited to test drive this tire with all the above equipment. And the results did not disappoint me.
On the dry road, it met my needs. Although I don't appreciate the grip, at least this tire model offers a relatively safe long-distance trip.
The General Grabber X3 has a good grip on slippery or snow-covered roads compared to most current mud tires. However, I did not appreciate its performance on slippery icy roads.
Performance on the road is not excellent, but its off-road handling is remarkable. A firm grip helps Grabber X3 work quite well on rocky ground.
The open-back design provides maximum sludge handling performance. Finally, on harsh rocky terrain, Grabber X3 still resists chips and cuts quite well.
Even after sticking more than 40,000 miles and going through many harsh terrains, the tire wear is still not too significant.
Yet, I was slightly disappointed when I discovered this terrain pattern doesn't include a wear alignment indicator. This omission made it difficult for me to determine when to change tires.
Pros
Basic traction.
Good terrain traction.
Handle dusty, rocky roads well
Chip and cut resistant, durable.
Application of many new technologies.
Cons
The visual tire wear indicator is not included.
Mickey Thompson Baja ATZ P3
Best for SUVs
I'm always looking for good load-bearing tires with stable off-road traction for my SUV. The Mickey Thompson Baja ATZ P3 is one of the few mud models that meet all the above requirements.
The Baja ATZ P3 delivers performance like an all-terrain tire. The silica tire compound maximizes handling in heavy rain conditions.
Meanwhile, the sidewall design ensures that the tire is always responsive in every corner. This M+S certified tire performed reliably in the harsh winter, keeping me safe in mud and snow.
However, I was only really surprised at the power of this tire model when I tested it on rough terrain.
It removed small stones and dirt a lot better than I expected. When turning and braking on imperfect terrain, the tire is always stable and handles speeds quite smoothly.
I tried adding a trailer to my car. And this tire model is quite responsive to handle the drag as well as I expected.
In particular, I am delighted with the durability of the tire. Mickey Thompson Baja ATZ P3 is self-cleaning and wear-resistant, unlike a few products in its class. These side biters also fulfill the task of preventing sidewall corrosion.
I used to use a lot of off-road tires. But the Baja ATZ P3 is the only model with a tread life of up to 100,000 miles.
When it comes to stiffness, in the beginning, you won't be satisfied with the ride quality of the tire. However, the ride will always be smooth and quiet if you know how to adjust the compressed air to reduce stiffness.
The only downside to this model is that it doesn't offer the same speed as most soft ground tires. The cause may come from the groove, and the vacuum area is much narrower than the regular MT version.
Pros
Enduring.
Good traction.
Smooth trip.
Good performance on the road.
Handles well on rough terrain
Cons
Less speed than MT tires.
Cooper Discoverer STT Pro
Best for Compound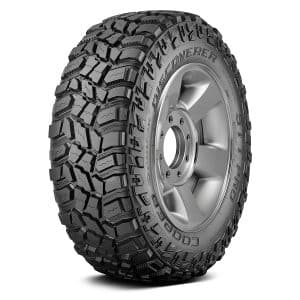 The Cooper Discoverer STT Pro impressed me with its proprietary tire compound. What the manufacturer has equipped meets all my expectations of street mud tires: strong, chip, and tear-resistant.
The unique tire compound above is even more potent when molded into a high-porosity, deep tread pattern.
Initially, I did not pay too much attention to this type of design. But I'm just starting to see a difference between mud and other weak substrates. The Discoverer STT Pro's self-cleaning and grip on rough terrain have changed the way I think about it.
I continued to test Cooper tires with tests on slippery conditions. Whether in heavy rain or light snow, the biting edges of the tire still exert maximum power, providing a reasonably stable grip.
Discoverer STT Pro took me from surprise to surprise. This tire is relatively stable on dry roads. Its cornering traction and braking performance are reliable enough for everyday driving.
Despite shining on many terrain conditions, Cooper tires still have some disadvantages. For example, the noise of the Discoverer STT Pro is quite loud on the highway. However, this disadvantage is completely acceptable compared to other hard tires on the market.
Some friends complain about the tire's poor fuel economy. In my opinion, with such a good grip, a little more fuel consumption than average is not an issue.
Pros
Anti-fracture compound.
Self-cleaning from mud and small stones.
Good grip on deep muddy terrain.
Reliable performance for everyday driving.
The grip is relatively stable on slippery roads.
Cons
Not the most fuel-efficient option.
Nexen Roadian MTX
Best for Sideway Design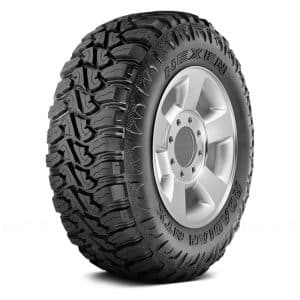 The Nexen Roadian MTX is the most distinctive mud tire I've ever used. The product has a side design, allowing me to customize my tires.
This exclusive feature makes it easy to get the best tire for your personal needs.
In addition to impressing me with its custom design, the Nexen Roadian MTX also surprised me with its traction in all conditions, from dry and wet roads to the most extreme.
On dry terrain, its large spikes provide quite a good grip. I also did not experience steering wheel slip or loss of friction when driving at high speeds.
Wet traction is also a commendable advantage of this Nexen tire. I have tested the tire in various conditions, from heavy rain and flooding to melting snow.
In any case, its stability and operation are pretty good and minimize all risks.
I also test drove the tire on other potentially dangerous terrains such as sand, mud, and deep mud. Fortunately, the tire removes dirt and rock from the spikes quite well. Combined with the stability of the new rubber compound, the Nexen Roadian MTX moves safely on rough terrain.
As an off-road tire, the Roadian MTX is also hard to avoid the common drawback of this tire: not too comfortable.
Despite carrying good elasticity, it sometimes transmits a lot of vibration to the cabin on rocky terrain. That way, you will probably feel uncomfortable over a long distance.
Although there are some drawbacks, this version still deserves to be on my best highway mud tire. It wouldn't be fair to dismiss an impressive performance mud tire just because of its discomfort.
Pros
Good elasticity.
Unique side design.
Impressive wet traction.
High grip on dry terrain.
No slippage or loss of friction.
Cons
Not the most comfortable option.
BFGoodrich All-Terrain T/A KO2
Best for Performance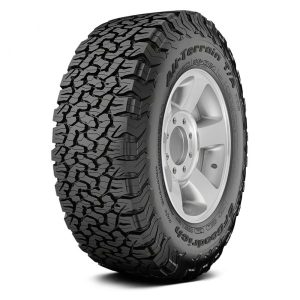 The BFGoodrich All-Terrain T/A KO2 is one of the few mud tires that perform well on all types of roads, from dry to wet, even rough terrain. The BFGoodrich representative's superb performance was evident in my traction test.
The serrated shoulders on the tires provide superior grip on standard tarmac. On more extreme terrains such as snow and mud, the tire excels at any challenge, providing a safe, reliable ride.
I also appreciate the KO2's cornering and steering ability. The All-Terrain T/A KO2's cornering grip reminds me of highway season tires. Meanwhile, the steering wheel is gentler and more responsive than I expected.
With all the above advantages, I always trust using BFGoodrich tires to travel long distances on the highway. The KO2's long-distance driving experience is much better than the mud tires in its class.
In addition to the performance, I am pretty impressed with the durability of the KO2. This tire model is thick and resistant to chips, cuts, and punctures.
The manufacturer confidently claims that the All-Terrain T/A KO2 has a life expectancy of more than 15% on asphalt roads. And after a long time of experience, I found that BFGoodrich is not exaggerating about its durability.
The testing process also helped me to discover some disadvantages of KO2. One of them is poor rolling resistance, which is not the best choice for fuel economy.
However, this disadvantage is not too severe. KO2 targets are heavy vehicles that require high durability.
Pros
High tread life.
Anti-puncture.
Suitable for highways.
Outstanding road grip.
Cornering performance, good steering.
Cons
What Are Mud Tires?
Mud tires are ideal for traversing rough roads such as mud, sand, and other weak, bumpy roads.
Mud tires need deep treads and thick, solid sidewalls to navigate the rough terrain without getting stuck. This design will help the tire remove dry mud and sand and improve traction. Meanwhile, the broad side wall will ensure the tire's durability when traveling on dangerous roads.
Compared with conventional off-road tires, mud tires have better off-road performance. Most mud tire models can satisfy your offroad passion.
And you'll even need to pay quite a bit for a similarly high-performance instance.
Things to consider when choosing mud tires for street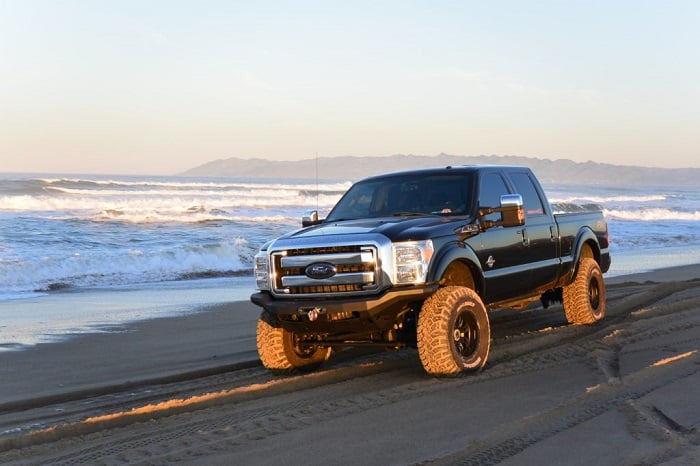 After learning a bit about mud tires and the best options for traveling on the street, you are probably considering many issues surrounding this type of tire.
I will address some issues related to the comfort and performance of mud tires.
Are your mud tires legal for the street?
Mud tires are entirely street legal. Many drivers also use this tire to travel on the highway.
Although legal, sometimes mud tires are not the best choice for travel. If you do not often have to travel through muddy terrain, investing in this specialized tire is not an option worth considering.
Because this tire is not designed for the street/highway, so the ride quality of a mud tire is not comparable to a highway tire or even an all-terrain tire.
Do mud tires provide a comfortable ride on-road?
The common feature of mud tires is that they are heavy and difficult to balance. This tire reveals disadvantages on the street, such as poor handling and noise.
These disadvantages will not bother you if your journey is not too long. Yet, mud tires won't be the most comfortable option if you're planning a long road trip.
Mud tire wear & tear on the road
Compared to most types of tires today, mud tires are much softer. On rough terrain, this tire compound provides quite a good traction.
However, this advantage becomes a disadvantage when you use mud tires on the highway. Soft compound tires will wear out faster than All-Terrain tires.
Mud tires in winter
In winter, when the temperature is low, the mud tire's soft but not flexible compound will show many disadvantages. The colder the weather, the faster the tires are frozen, losing traction.
The mud tires' design is also not ideal for traveling in harsh winters. Products with significant gaps have never provided a secure enough grip on the snow.
Fuel economy and ride quality
The mud tire is quite large, and the rolling resistance is high. The above characteristics are very suitable for off-road driving over obstacles.
Yet, it is an impressive size that makes this tire less fuel-efficient. Your mileage per gallon of gas will decrease, and you need to pay more for the same mileage.
Ride quality is also the aspect where mud tires are not so excellent. Due to the significant gaps in the surface, this tire is quite noisy on the road. The ability to absorb vibration is also not good enough for a smooth ride.
FAQs
Here are some of the most frequently asked questions about best mud terrain tires for road. If you are interested in this topic, do not ignore the answers below.
How long do mud tires last on the street?
The average life of a mud tire is about 40,000 miles. However, the above number can vary, depending quite a lot on the driving surface and how often you drive.
Do street tires last longer than mud tires?
Highway tires have an average life of 60,000 miles. Meanwhile, the average life of a mud tire is 40,000 miles. Street tires are much more durable than off-road tires. However, high-quality mud tires can last longer than regular highway tires.
Do mud tires hurt gas mileage?
Yes, mud tires make the car's fuel economy worse. The reason comes from the special compound and the relatively large tire size.
Are mud tires safe in rain?
Mud tires are not the ideal choice in heavy rain conditions. The reason might be its easy-to-aquaplane construction.
Do bigger tires waste more gas?
Yes, heavier tires will have more rolling resistance and make your mileage less per gallon of gas. It is almost impossible to save energy on such complex roads.
Conclusion
I think the Yokohama Geolandar M/T G003 is one of the best mud tires for streets overall. Although there are still some drawbacks, this version is available well for the muddy streets.
I also regularly recommend the Nexen Roadian MTX for the best mud tires for daily driving. This unique side-design tire is well worth a try.
The other options are also worth experimenting with outstanding advantages. Hopefully, through this article, you have found the ideal tire to stay safe and comfortable on the muddy streets. Thank you for following this post!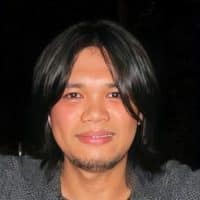 Alvin Reyes has expertise in automotive evaluation. He collaborated with famous newspapers and is still making efforts in tire review for DrivingPress.com