Hello and welcome to my BFGoodrich All-Terrain T/A KO2 tire review.
In a way, you can compare the new BFGoodrich All-Terrain T/A KO2 tire those Energizer bunny commercials. It's been designed to keep going, and going, and going… through any and all types of terrain you want to throw its way.
There's little argument that the previous BFG TA KO is a quality all-terrain tire that is among the better models in its class. But this new version has taken an already good tire and turned it into something even better.
From adding more strength to the sidewalls, increasing the traction in mud, snow and other terrain, to extending its tread life, the KO2 is branded as being "the toughest all-terrain tire ever", and after driving on it you may find it hard to disagree with that statement.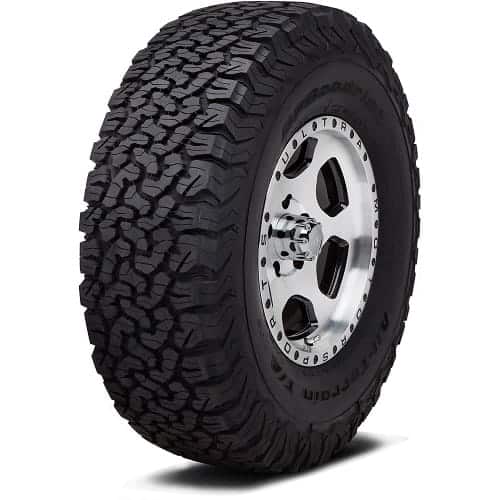 On Road Traction
Whether you need a tire for pulling heavy loads or one that will simply get you home in any type of weather conditions, the KO2 is built to handle it with ease. Traction on dry road surfaces is excellent, and wet grip is equally as impressive. Brake performance is higher in our opinion than what you will find on other tires like the Goodyear DuraTrac.
Winter traction is known to be a problem for several all-terrain tires, but BFGoodrich has made sure this isn't the case with the KO2. Added 3-D sipes provide the necessary bite to easily go through snow, slush and ice. You don't get the mountain/snowflake symbol that designates the tire meets industry severe snow service requirements without delivering exceptional traction, something the earlier KO did not have.
Off Road Traction
As good as the performance is on road, it's a beast when you take it off-road. It sports increased sidewall strength, puncture resistance, durability and traction over the previous KO.
BFGoodrich uses their unique CoreGard technology that was developed for their Baja T/A KR2 in the sidewall that adds 20% more strength to the KO2. For most all-terrain tires, sidewall splitting is the biggest cause of tire failure, which was an area that BFG wanted to focus on. We've found the improvements to be a big plus. The tread is thicker and the shoulders extend down the sidewall, which allows it to take on everything from jagged rocks and other debris to the roughest job sites without the worry of failure.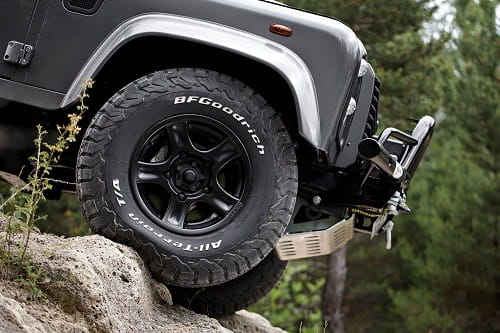 The shoulder of the tire is another area where the company spent time focusing on in order to enhance off-road traction. You'll notice it includes a serrated shoulder and side-biter lugs that the previous KO does not have. The result is that the tire grabs hold of dirt, mud, rocks, snow and other terrain and delivers the type of traction you want in a tire. It's a very noticeable and welcomed improvement. Other new features include an interlocking tread design that helps the tire wear more evenly, and stone ejectors that push rocks out of the tread.
When it comes to gravel roads, the T/A KO2 provides even tougher performance as well. BFG has doubled the tread life on gravel roads over the earlier KO, something that farmers and anyone else living in rural areas will appreciate. While gravel can often tear up weaker all-terrain tires by chipping and tearing the tread, you can expect the KO2 to hold up much better.
A 3-ply polyester casing with TriGard construction gives exceptional bruise resistance under the tread and in the sidewall and improves handling and maneuverability in wet conditions.
For traction in the snow and mud, the engineers created a serrated shoulder design for better grip. Moreover, sidewall rubber blocks add to the traction while 3D active siping technology provides biting edges.
That extended shoulder also goes a long way towards better traction in snow and mud by acting like sidewall paddles. These all come together to give the KO2 a three-peak mountain snowflake logo, meaning the tire exceeds the Rubber Manufacturer Association Snow Traction requirements.
Cornering / Steering
One thing we quickly noticed with the KO2 is the confidence inspiring road manners. The steering feels light and responsive for a tough tire such as this one, and it tracks very well. Cornering grip is similar to what you find with highway all-season tires, making highway driving much easier over longer distances.
Ride Comfort / Road Noise
We were expecting to find the ride a little rougher due in part to the tread pattern and tougher compound, but this just isn't the case. It rides comfortably compared to other brands and the road noise was minimal. For those who will be spending the vast majority on their time driving on-road, expect to find a pretty quiet and comfortable ride.
Tread Life
This is another strength for the KO2. The tire's footprint and blended tread compound come together to extend treadlife by 15% on asphalt, and double the life on gravel roads over the previous KO. Not only do you get higher overall performance from the tire, but you also get the added value of a longer lasting tread design.
Overall, the BFGoodrich KO2 delivers everything you want from an all-terrain tire; toughness, solid all-around performance, good on-road manners and a longer lasting treadlife.
Pros:
Outstanding off-road performance
Tough tread design
Tread life
Cons:
Thanks for reading and I hope you found this BFGoodrich All-Terrain T/A KO2 tire review helpful. If you have any questions or comments please feel free to leave them in the comments section below.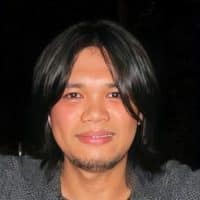 Alvin Reyes has expertise in automotive evaluation. He collaborated with famous newspapers and is still making efforts in tire review for DrivingPress.com