Continental ExtremeContact DW Review & Rating for 2023
This 2018 Continental ExtremeContact DW review came by accident. My friend spent two weeks searching for a used luxury car after selling his old truck. It runs out his cousin from across the border was keen on selling his 2016 BMW 5-series. But there's a catch: it's a diesel.
To be specific, it was a 2016 BMW 535d with the magnificent 3.0-liter turbocharged inline-six diesel mill connected to an eight-speed automatic transmission. The car was fitted with stock 18-inch wheels and Continental all-season tires that badly needs replacement. My friend asked me about the BMW diesel and I told him not to worry about the paltry 255 horsepower output of the diesel. What he should focus on is the 413 pound-feet of torque at only 1,500 rpm. I told him this is enough to rival the torque output of a petrol V8.
After negotiating the price, we drove over across the border to give the car a visit. True to form, it was pristine and well-maintained except for the balding Continental tires. We took the car for a short test drive and proceeded to buy a set of summer tires. The tire shop recommended the Continental ExtremeContact DW tires. After about an hour or so, we drove back home.
After inspecting every crucial aspect of the car, we changed the oil and planned a long test drive. Like I said, it was also an opportunity to put the Continental ExtremeContact DW tires through its paces.
Continental ExtremeContact DW Review: Features
Unlike other summer tires, the Continental ExtremeContact DW was developed to provide brilliant summer performance without penalizing wear and ride comfort. The tire features an asymmetric tread design with a continuous and outboard notched intermediate rib and chamfered tread blocks. This design is optimized to enhance handling, stability, responsiveness, and steering feel. It also comes with continuous center ribs to maintain consistent contact with the road. It even comes with a high void-to-tread ratio and open lateral grooves to prevent hydroplaning on wet roads.
The Continental ExtremeContact DW also comes with unique Tuned Performance Indicators. You will notice the letters D and W molded into the second rib from the outboard shoulder. This will show you the performance level of the tire. If you see the D and W markings it seems the tire has enough tread depth to perform well on dry and wet roads. If the W marking fades away, the tire should only be used on dry conditions.
Continental ExtremeContact DW Review: Test Drive
If you have never driven a diesel-powered sedan, you are missing a lot. The rush of torque is simply mind-boggling as our test vehicle accelerated like a tuned sports car. The increasingly warm weather and the relentless rush of torque from our diesel Bimmer was the perfect match to our brand new set of Continental ExtremeContact DW rubber.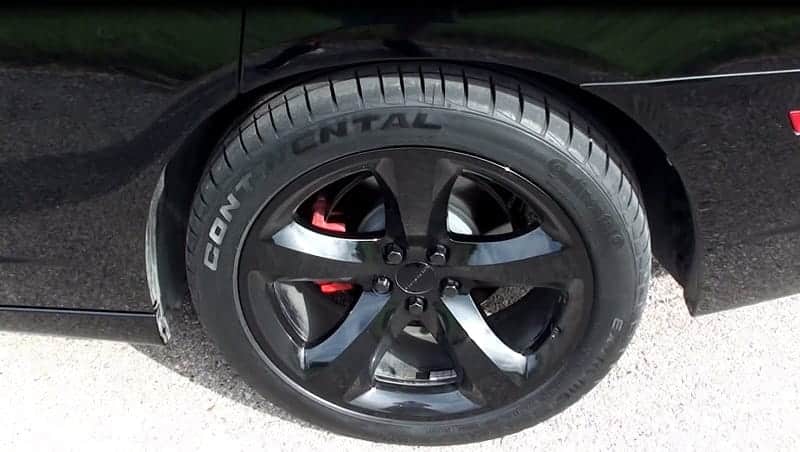 The truth of the matter is the BMW 5-Series is not exactly the car to buy if you desire pinpoint handling, especially with a large and heavy diesel lump in the front. But performance in the dry is admirable since the car can be tossed all day with nary a complaint from the ExtremeContact DW tires. Braking was strong and consistent as the tires never skipped a beat even when pushed hard.
Driving over wet roads was not a major concern for the Continental ExtremeContact DW tires. Traction and grip remained consistent over wet highways and braking was pretty decent given the dreary road conditions. You'll have to be a fool to coax the tires to lose traction in the wet unless you apply abrupt steering and throttle inputs. But driven normally, the tires felt stable and reassuring in the wet. This is high praise for a summer tire.
The Continental ExtremeContact DW tires are not designed to be used over snowy or icy roads. We will not include this criteria in our scoring system.
The BMW 5-Series excels in terms of highway comfort. It doesn't float or wallow like a Cadillac but the taut ride filters out any form of harshness to create a luxurious driving atmosphere. The Continental ExtremeContact DW tires were presumably better than the stock run-flats as it allowed the suspension to settle down on smooth highways. The tires also remained comfortable even when assaulted by jarring potholes.
Perhaps more impressive for a summer tire is the low levels of tire roar. Traditional summer tires were extremely sticky when properly warmed up, but road noise and comfort takes a back seat over handling and responsiveness. However, the Continental ExtremeContact DW is different. It sticks like glue over dry roads but it remained hushed even when pushed to higher speeds. You will only hear a slight intrusion of tire roar as the speedometer approaches triple digits.
The Continental ExtremeContact DW tires fitted to our test vehicle were as fresh as a daisy. We were not expecting longer wear compared to proper set of touring tires but the guys at the tire center informed us of the Continental Total Confidence Plan which includes flat tire road assistance, 12-months limited warranty, and 90,000-mile tread wearout coverage. Not a bad deal considering each tire only costs around $170 each.
It is safe to say the Continental ExtremeContact DW tires were the perfect set of summer tires for my friend's BMW 535d. It offered tons of traction and grip on both dry and wet roads but remained comfortable and quiet enough on the drive home. These are not the cheapest summer tires you can buy, but you get what you pay for in terms of brilliant wet and dry performance.
This tire is available in:
Sports cars/coupes/sporting sedans, 16" to 19", Ultra-high performance, Summer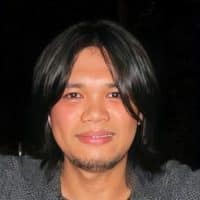 Alvin Reyes has expertise in automotive evaluation. He collaborated with famous newspapers and is still making efforts in tire review for DrivingPress.com