Continental ContiProContact Review & Rating for 2023
Dry

85%

85%

Wet

80%

80%

Snow

75%

75%

Comfort

85%

85%

Noise

85%

85%

Treadwear

80%

80%

Overall

82%

82%
In the world of all-season tires, the Continental ContiProContact deserves no introduction. In this review, I got the chance to test drive a vehicle fitted with Continental ContiProContact tires. This gave me enough time to put the tires through its paces and see how they perform in the real world. It is easy to state bold claims, but the true test of a good tire is to drive it for many miles over varying road conditions.
The Continental ContiProContact is an all-season grand touring tire designed for European or luxury vehicles sold in North America. The tires were so good that Continental saw it fitting to supply additional sizes and widths to fit a wide array of Japanese and American cars. I also like the price. You can buy a decent set of 16-inch ContiProContact tires for less than $100 each. I must admit they're not exactly the cheapest in the touring category, but you ultimately get your money's worth in terms of all-weather performance, fuel economy, and tread life. For this review, I was able to secure a 2014 Honda Accord LX fitted with aftermarket 17-inch wheels and Continental ContiProContact tires. Now this particular generation lost the smooth ride quality of the sixth-gen Accord, a car which I absolutely adored. My test vehicle is roomier than previous models, but it also came with firmer suspension and a stiffer ride. The Continental ContiProContact tires are known for their class-leading refinement. Are the tires good enough to tame the rather bumpy ride of my test vehicle? Let's find out.
Continental ContiProContact Review: Features
The Continental ContiProContact is a grand touring tire for all-season driving. Yes, it can also handle a bit of loose dirt and snow. The tire is constructed from an all-season tread compound with notched center rib tread design. This will enable the tire to constantly maintain direct contact with the road which will also give the vehicle a more direct steering feel. The tire is also equipped with wider circumferential grooves for excellent hydroplaning resistance over wet or slippery roads. The ContiProContact also benefits from Continental's PROactive Edge Technology. It consists of at least 800 arched edges in each tire to promote excellent all-weather and snow traction while minimizing road noise. This tire offers the perfect symmetry between comfort, performance, and fuel economy.
Continental ContiProContact Review: Test Drive
I filled up with a full tank of gas and checked the air in each tire. My Honda Accord is purring like a kitten. The standard CVT transmission is not exactly the champion in terms of response and smoothness, but it is perfectly at home on the freeway. This is going to be an interesting drive.
The Continental ContiProContact had higher levels of dry traction than other all-season touring tires I tested so far. This is not a sporty tire so I didn't test the tires based on track performance. But for humble day-to-day driving in the city and highway, the tires performed better than advertised. Braking was also strong and steady and the steering felt more nimble and more direct. If you demand outstanding levels of grip and precise handling, these are not the tires for you. Then again, the tires gave my Accord nimbler handling as long as you don't push it. So far, so good.
In my opinion, the Continental ContiProContact tires were at their absolute best as I drove in stormy weather. I never felt the tires hunting for grip or traction and braking also felt consistent and strong. The steering still felt sublime over wet concrete or asphalt. My test vehicle rode steadily over water puddles and standing water. It really felt like the tires were slicing their way over slippery roads to consistently maintain surface contact.
I also got the chance to test the Continental ContiProContact over icy and snowy roads. The tires felt average but traction was still consistent given the slick road surface. The additional biting edges on the tires worked their magic when I almost got stuck in moderately deep snow. Of course, don't expect the tires to motivate your vehicle over excessively deep snow or thick ice. The ContiProContact is only good for light snow.
I was expecting the Continental ContiProContact to enhance the refinement and ride quality of my test vehicle, and I wasn't disappointed. It's nice to know Continental didn't sacrifice the ride quality of the ContiProContact in the name of all out sporty performance. My Honda Accord cruised serenely over smooth highways and will thump oh so gently when jarred by potholes and concrete expansion joints.
The tires were quiet as a monk at low and medium speeds. Tire roar is more evident as you approach highway speeds, but it wasn't too bad to give the tires a low score. Road noise will only creep in if you push the vehicle past the speed limit. All in all, the refinement of the Continental ContiProContact is particularly impressive given the price.
The Continental ContiProContact tires on my test vehicle were approximately 4 months old and have covered an average distance of 3,000 miles. The grooves and sipes were starting to fade a bit on the front but the rear tires were still relatively good as new. I heard rumors about the not-so-stellar wear characteristics of this tire, but it seems the ones fitted to my Accord were aging normally. It might have something to do with the wheel alignment of the vehicle. Make sure to have the alignment checked every time you rotate or buy a new set of tires to prevent irregular or premature tire wear.
The Continental ContiProContact offers all-season versatility without penalizing comfort and performance. This is the tire to get if you don't want to spend a ton of money on a set of silent, comfy, and responsive all-season touring tires.
This tire is available in:
Sedans/crossovers/minivans, 15" to 19", Touring, All-season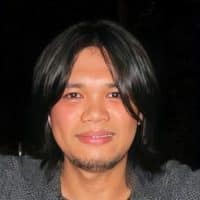 Alvin Reyes has expertise in automotive evaluation. He collaborated with famous newspapers and is still making efforts in tire review for DrivingPress.com