The Ford Explorer is one of the most versatile SUVs when it comes to meeting the needs of both road and off-road drivers. The versatility of this model means that you have a wide selection of tires to suit your individual needs.
You will probably have a tire that caters to highway driving habits. You will also love a durable product specializing in off-road driving, or another model that neutralizes both features.
Choices are not limited, but as a shopper, I also understand that this is sometimes not a good sign, especially if you don't know about tires.
Yet, you don't need to worry too much. Via experience and a series of comparisons and reviews, I have selected the best tires for Ford Explorer.
Trust me; you definitely won't want to miss any of the information contained in the article below. Scroll down to read the details!
Detailed Reviews Of The Best Tires For Ford Explorer
Michelin Premier LTX
Best for Overall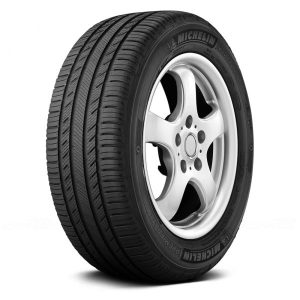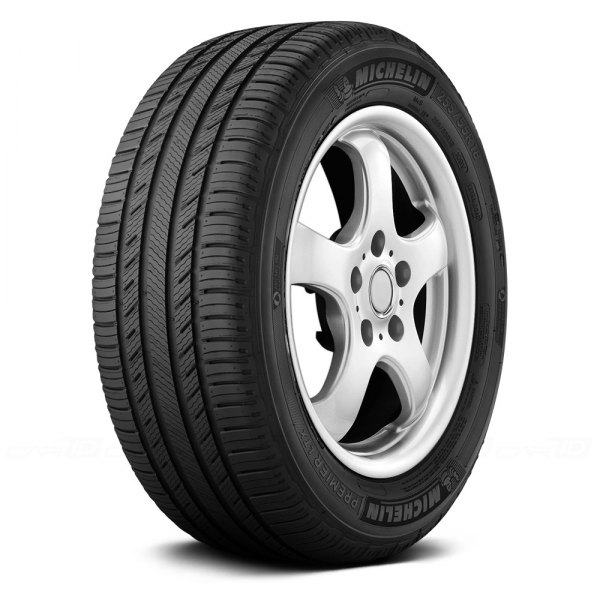 Specification:
Load Index Rating: 110.0.
Tire Aspect Ratio: 60.0.
Speed ​​Rating: T.
If you are looking for a tire with good performance in any weather and terrain conditions, the Michelin Premier LTX is the name you should not miss.
For overall quality, it is almost impossible for me to find a point of dissatisfaction with this product from France.
Creating the power of Premier LTX is a series of exclusive technologies that you can only find in products from Michelin.
The first is sunflower oil and silica compound in a particular ratio, providing commendable grip even on slippery roads.
This model also impresses with the famous EverGrip technology along with unique compounds. In other words, the above technology includes many wide tread grooves, which help maintain traction even after a long time of use.
With a range of technologies above, Premier LTX has an excellent dry grip and excellent wet grip, especially when it can resist outstanding hydroplaning.
In addition, referring to the advantages of this Michelin representative, it is impossible not to mention the ability to operate smoothly. During the test, I could not hear any noise or discomfort.
Premier LTX's only complaint is the price. Although I love these French products, I can't help but admit that Michelin tires in general, Premier LTX in particular, are not the ideal choice for your budget.
Pros
Wet brakes are significantly shorter than the competition.
Special tire compound fortified with silica and sunflower oil.
Michelin EverGrip Technology.
Enduring.
Smooth operation.
Cons
Not the best option for the budget.
Bottom Line
Although not the most affordable tire model that you can choose, in fact, in terms of quality, durability, and the product's experience, Michelin Premier LTX is still one of the best Ford Explorer tires that you should invest in.
Continental CrossContact LX20 EcoPlus
Best for All Season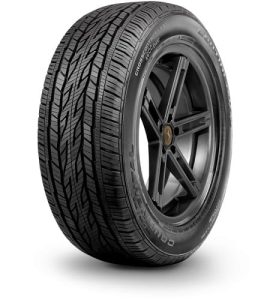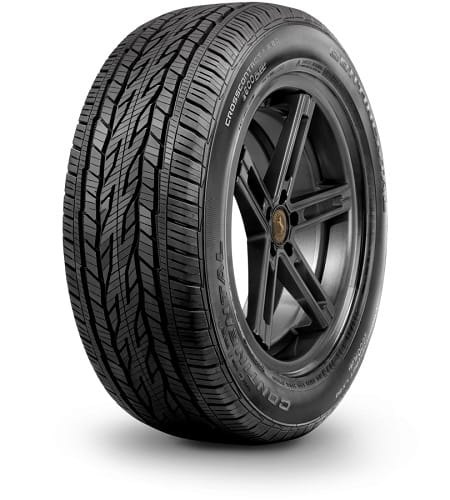 Specification:
Load Index Rating: 111.0.
Tire Aspect Ratio: 55.0.
Speed ​​Rating: T.
It would be remiss if your list of good tires for Ford Explorer lacked the name from Continental – CrossContact LX20 four-season tires because this product can ultimately bring you a great driving experience in any weather conditions.
The Continental's continuous midrib and independent spike blocks come into play on dry roads. This design has helped the product have excellent grip and responsiveness.
Meanwhile, on wet and slippery roads, the unique track grooves significantly impact traction and anti-slip. Besides, I also appreciate the wet braking ability of this product from Continental.
In addition to the advantages of handling in many different weather conditions, CrossContact LX20 also scored for me with an environmentally friendly compound: Tg-OF polymer, Silane + additive combined with EcoPlus technology.
This combination makes this tire model reduce vehicle emissions significantly while still having fantastic performance.
Even so, I can't help but complain that the Continental CrossContact LX20 is not a long-lasting tread pattern. After a period of use, you may notice unusual wear and tear, especially if you have a habit of off-road driving.
Pros
Excellent wet braking ability.
Traction is quite good, even on light snow.
Energy-saving.
Environmental friendliness.
Noise reduction.
Cons
The tread is not too durable.
Bottom Line
Environmentally friendly, with good traction even in light snow conditions, it can be that the Continental CrossContact LX20 is one of the best four-season tires today that you can choose for your Ford Explorer.
Michelin LTX M/S2
Best for Highway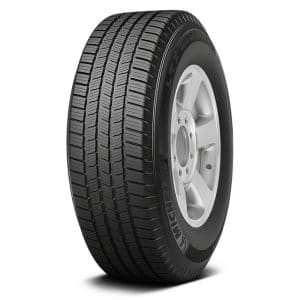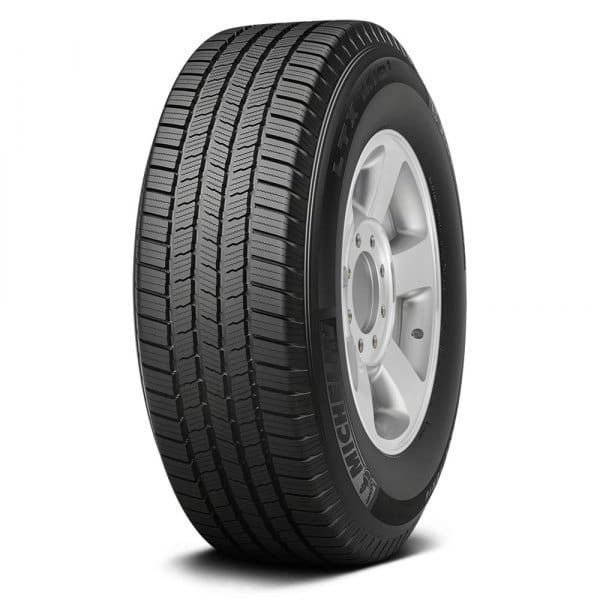 Specification:
Load Index Rating: 112.0.
Tire Aspect Ratio: 70.0.
Speed ​​Rating: T.
Like every other Michelin product, Defender LTX M/S2 is a tire model that possesses a series of advanced technologies and commendable improvements.
One of the most special technologies is Evertread, making the product durable in even the harshest conditions.
Besides, the spike design and the depth of the spikes are also one of the reasons why Defender LTX M/S2 has a 10% longer lifespan than its predecessor.
Not only that, but the manufacturer also uses road-responsive rubber to improve traction in many different conditions.
In particular, when combined with the MaxTouch Construction, the Defender LTX M/S2 becomes one of the products with the best handling on the highway.
It can be confirmed as above because this Michelin tire model has good braking and cornering ability. At the same time, the product also has the grip and toughness that you are always looking for. This representative from France surprised me with the smoothness and quietness of driving on the highway.
Although there are quite a few advantages, in fact, in using it, I also realized some disadvantages that need improvement in this tire model.
The most concerning issue is that the traction on the snow is not excellent. Therefore, if you live in an area with harsh winters, you should still choose specialized tires to operate your Ford Explorer better.
Pros
Evertread technology enhances durability.
Rubber meets the road.
The ability to break and corner is quite good.
Smooth and quiet while driving on the highway.
MaxTouch construction.
Cons
The snow performance is not so excellent.
Bottom Line
With the above advantages, there is no doubt that the Michelin LTX M/S2 fully deserves the title of the great tires for Ford Explorer.
Bridgestone Dueler H/L Alenza Plus
Best for durability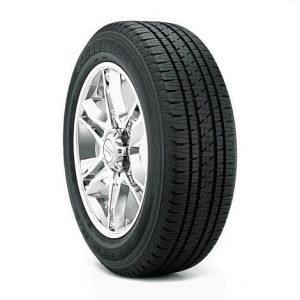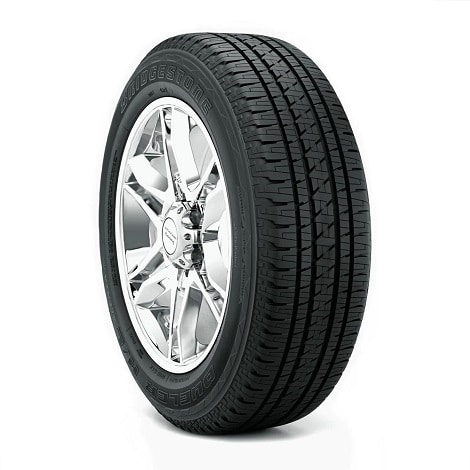 Specification:
Load Index Rating: 100.
Tire Aspect Ratio: 55.0.
Speed ​​Rating: V.
One of the things I appreciate most about the Bridgestone Dueler H/L Alenza Plus is its incredible durability.
You can expect maximum product life with a particular tire compound and design. Bridgestone is even so confident in the durability of its products that it offers an 80,000-mile product warranty on Speed ​​Ratings T-H & V – the most impressive time compared to most of its competition.
Although quite durable, I still recommend against using the Dueler H/L Alenza Plus for off-road driving.
The manufacturer does not protect the shell like some specialized tire models. As a result, your product can quickly be by rocks, gravel, or other impacts from rough roads.
If you simply drive on highways or light gravel roads, the performance of representatives from Bridgestone will surely satisfy you.
With the Dueler H/L Alenza Plus, you get a tire that has a year-round grip and the ability to handle various conditions while still providing a comfortable and smooth ride.
Pros
Year-round traction.
Durable, less prone to wear.
Symmetrical spikes enhance comfort.
High stability on the highway.
Environmental friendliness.
Cons
Not ideal for off-road driving.
Bottom Line
It is no coincidence that Bridgestone can confidently provide this tire model with a warranty period of up to 80,000 miles. With impressive durability, Dueler H/L Alenza Plus can accompany you for a longer time than that.
Cooper CS5 Ultra Touring
Best for Wet Traction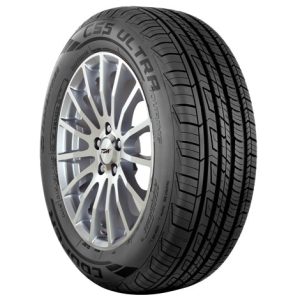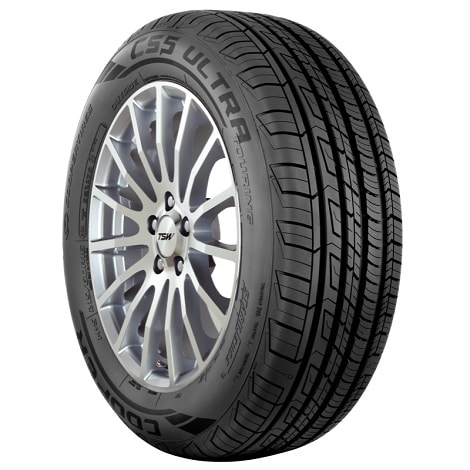 Specification:
Load Index Rating: 103.0.
Tire Aspect Ratio: 60.0.
Speed ​​Rating: V.
There are many reasons why Cooper CS5 Ultra Touring is one of the best tires with the best performance on wet roads.
First is a tire compound with four times silica, which improves traction. Along with that, 3D micro-measuring tracks provide quite impressive stability. In particular, thanks to these grooves, I can feel the grip in the areas where cornering is required.
StabilEdge technology is also one factor that makes Cooper's representative successful. Because with this technology, even when driving at high speed, you still have the necessary sensitivity and consistency on wet terrain.
In addition to the remarkable advantages of traction, especially traction on snow, CS5 Ultra Touring is also the first choice if you value comfort. In particular, I immensely appreciate the smoothness that this tire brings when driving on the highway.
It can be that this tire model is close to perfection when there is a harmony between traction and performance with comfort and ease.
The only downside to this product is that the traction on ice and snow is not as excellent as Cooper tires have shown on slippery roads.
Now, watch this video for details:
Pros
Impressive wet traction.
3D micro-measuring grooves ensure stability.
Soft and comfortable.
StabilEdge Technology.
Wear Square technology shows tire wear.
Cons
Improve traction on snow and ice.
Bottom Line
As mentioned, in the Cooper CS5 Ultra Touring, you can find a balance between performance and comfort.
In particular, with impressive wet traction, this tire model thoroughly deserves to be on the list of good Ford Explorer tires that you should not miss.
Pirelli Scorpion Verde All Season Plus
Best for Responsiveness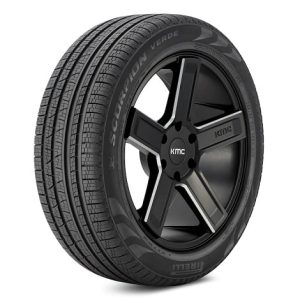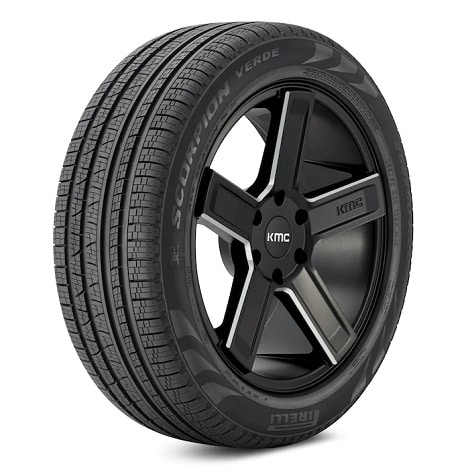 Specification:
Load Index Rating: 107.
Tire Aspect Ratio: 60.0.
Speed ​​Rating: V.
Pirelli is one of the largest tire manufacturers in the world. This unique position of this Italian company is built and confirmed by high-performance products specializing in serving luxury car brands.
And Scorpion Verde All-Season Plus is no exception. This product from Italy possesses a series of advantages that you should not miss.
The first commendable advantage is the tire compound with high silica density and good rolling resistance. Therefore, it can be that Scorpion Verde is one of the few fuel-saving and environmentally friendly products.
Secondly, this tire model has a unique design with an asymmetrical tread, four wide circumference grooves, and uniform contact stickers. The above combination makes Pirelli tires have excellent traction and cornering that you can hardly find in products from competitors.
Third, the manufacturer also equips the product with longitudinal grooves, high sidebars, and a series of other minor improvements.
Therefore, during testing, I was not too surprised about the grip responsiveness in many different conditions that Pirelli brings.
Although there are many other significant advantages, you still need to consider some remaining disadvantages of this tire model when choosing to buy.
Among them, rapid wear is probably the most significant barrier that makes you hesitate before installing Scorpion Verde All-Season Plus on your Ford Explorer.
Pros
PNCS exclusive noise cancellation technology.
Save fuel for your car.
Outstanding traction in four seasons.
Optimized tread configuration.
Use more than 15 innovative materials.
Cons
Tires can wear out quickly.
Bottom Line
Quiet, high performance, especially excellent responsiveness, Pirelli Scorpion Verde All-Season Plus will be a choice you won't regret.
Michelin Latitude X-Ice Xi2
Best for Snow Traction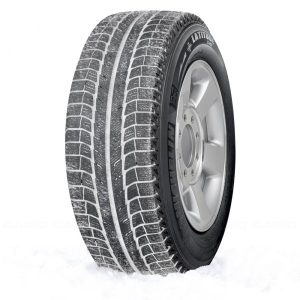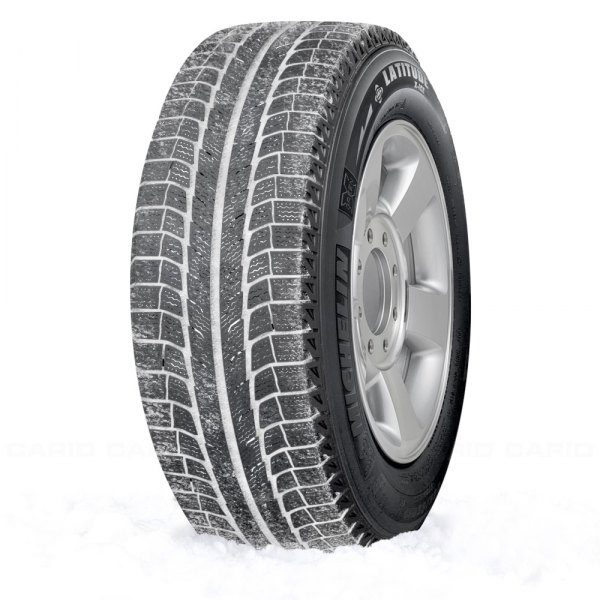 Specification:
Load Index Rating: 112.0.
Tire Aspect Ratio: 70.0.
Speed ​​Rating: T.
Whenever I list the best products for each model, I always try to diversify my options with as many brands as possible. However, with this list, you can see that I seem to be favoring Michelin too much.
But with personal experience and practical experience, I have a basis for this preference entirely.
Because without a doubt, the Latitude X-Ice Xi2 is one of the best winter SUV tires you can find today.
This product's exemplary handling of ice and snow is the special FleX-Ice tire compound. With a large amount of silica-silane filler, this model boasts the best grip, rolling resistance, and longevity compared to the competition.
The 3-way locking water-absorbing Cross Z Sipes model is combined with the impressive tire compound. The appearance of this model has quite well overcome the disadvantages of easy tension and fast wear commonly found in standard winter tire models.
Finally, the representative from Michelin also uses Step Groove technology with countless small blocks. The manufacturer is very confident about the "caterpillar effect" that the above technology brings. Indeed, by practical experience, I am delighted with the ability to stick to the deep snow of the Latitude X-Ice Xi2.
It can be that, like many names from Michelin, this winter tire line is close to perfection. This tire model will be even more perfect if the manufacturer improves the driving performance on mud.
Pros
Durable silica-silane filler.
Step Groove offers an impressive deep snow grip.
Model Cross Z Sipes water-absorbing 3-way lock.
Stable on wet and dry roads.
Drain-oriented tread design.
Cons
Low performance when driving on mud.
Bottom Line
It is no coincidence that the Michelin Latitude X-Ice Xi2 is one of the three best-selling winter tires today, competing directly with many outstanding products from brands with hundreds of years of experience.
Because of this impressive range of technologies, this French name is perfectly suitable for use on ice and snow, even in areas with the harshest winters.
Goodyear Assurance WeatherReady
Best For Budget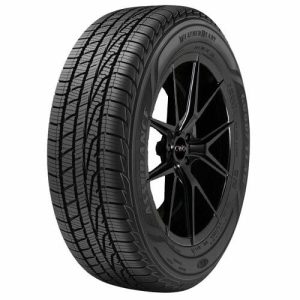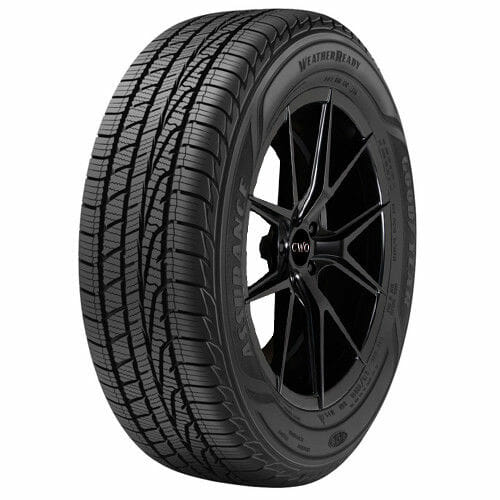 Specification:
Load Index Rating: 94.0.
Tire Aspect Ratio: 55.0.
Speed ​​Rating: V.
Low cost is often associated with poor quality – the above statement may be true in some cases but certainly does not refer to Assurance WeatherReady.
This tire model is one of the few products with an affordable price, and the quality is not inferior to any famous name.
Its superb performance comes from a host of expensive technologies: all-weather soybean Tread compound, two exclusive asymmetrical tires, wide and deep circumferential grooves, 3D Tredlock technology.
With a series of innovations and new technologies, this affordable tire has impressive performance even on harsh terrains such as mud, ice, and snow. It even has the 3PMSF logo – proof of its excellent performance even in extreme winter conditions.
With a slightly lower price than other tire models on the list, I could not ask for more from this tire model because the product has provided almost all the advantages you are always looking for.
However, maybe due to the rigor of personal assessment, I have to admit that Assurance Weatherready still has a drawback that needs to be overcome: the noise is quite loud if you run-off-road vehicles. You will notice excessive vibration even inside the cabin, even on rough roads.
Pros
Reasonable prices.
Work well in harsh weather conditions.
The added silica compound increases grip on wet roads.
Provides the traction needed on a variety of terrains
Stable cornering ability.
Cons
Noise when driving off-road.
Bottom Line
Although there is still a downside to noise, if you only drive a Ford Explorer with Goodyear Assurance Weatherready on the highway, serving basic needs, you will still have a pretty perfect experience with tires.
How to choose tires for Ford Explorer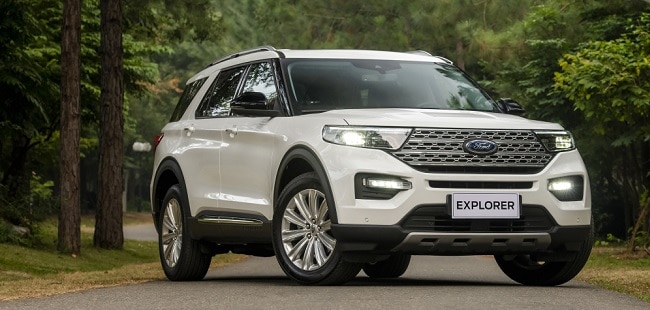 Whenever there is a need to replace a tire, you have no shortage of choices from many different brands and product lines.
However, sometimes having too many options can also give you some trouble, especially if you don't have too much experience in this field.
To narrow your search, here are some suggestions based on my personal experience that are sure to help you a lot.
Tire type
Depending on the classification criteria, you have quite a few different tire options to choose from. However, most Ford Explorer owners choose touring tires.
The reason is quite simple: this tire can maximize Ford crossovers' versatility and excellent performance. If you choose touring tires, you will have to trade off high traction, especially corners.
Weather condition
When choosing tires, climate conditions are essential factors you need to consider. Not all rubber compounds can be suitable for all different temperatures. If the temperature exceeds the allowable threshold, the tire's performance will decrease significantly.
If you live in an area with severe winters, you will need products with flexible rubber compounds for good traction and traction.
Meanwhile, the rubber compound needs to be hard and brittle enough not to be too soft and squashy with hotter weather.
You can choose four-season tires. As the name suggests, this tire offers good handling in various weather conditions.
You should also note that four-season tires are not a substitute for specialized winter tires if you live in an area with severe winters.
Driving habits
In addition to issues related to climate, design style, driving habits are also factors you need to consider if you want to choose a product that offers the best experience.
If you love off-road driving, you will need a durable tire to be able to cross rocky roads. On the contrary, if you want a driving experience with a good grip, highway tires will be the choice not to be missed.
FAQs
After learning about the best products available today and how to choose, it's time to tackle any lingering questions you may have with the answers below:
What size tires can you put on a Ford Explorer?
Currently, most Ford Explorer models are 20″.
Will 33s fit on a Ford Explorer?
The 33s will only fit the Ford Explorer if you provide an additional 3-5 inches lift when installing it.
How do you read a tire size?
You just need to pay attention to the part after the slash on the tire size. This digit represents the aspect ratio. Theoretically, aspect ratio and sidewalls are proportional to each other.
For example, if you see the symbol P215/65 R15 on the tire body, the height is 65% of the tire's width.
How Much Should 4 New Tires cost?
According to some surveys, to change four tires will cost you about $637 on average. The number above may vary based on the tire type and size you choose.
Are Walmart tires cheaper quality?
Not necessarily. Although the price of Walmart tires is a bit lower, the quality is still enough to make you satisfied.
The only problem is that Walmart can offer some tires from emerging brands, so you need to do your research and consider carefully before deciding.
Conclusion
Now, you have many choices when it comes to finding the best tires for Ford Explorer. Depending on your requirements and budget, you can find the right choice from the products in the above article.
You should note that not every low-priced option offers impressive performance and is safe for use on rough terrain. Therefore, I still urge you to consider products from reputable brands, of which the names above are examples.
If you want to create your excellent tire list, don't forget to review the instructions above and carefully weigh the pros and cons. Only then will you have the best experience.
Thank you for following this post!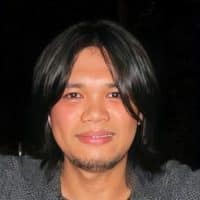 Alvin Reyes has expertise in automotive evaluation. He collaborated with famous newspapers and is still making efforts in tire review for DrivingPress.com