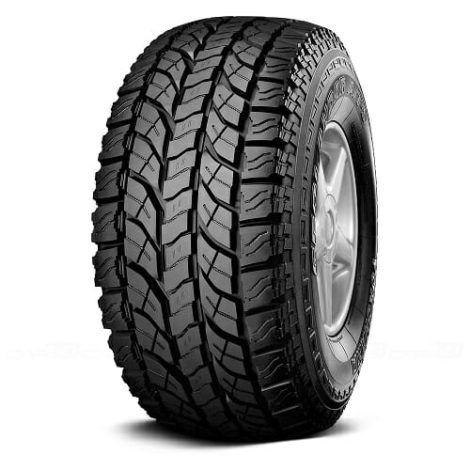 This tire is no longer available and has been replaced with Yokohama Geolandar A/T G015
Over the years, Yokohama has built a reputation for being one of the best tire producing companies in the world. Yokohama tires have been at the forefront of delivering fantastic quality tires. Their tires not only ensure that you reach your destination safely but also you still have the best driving experience on all terrains and in any given weather condition. The Yokohama Geolander A/T-S is one of them. It is engineered to deliver quality road performance.
While buying a car tire can be rather challenging, especially if you do not know where to start. We have written a full review of things you need to know about the Yokohama Geolander A/T-S. To give you an in-depth analysis, we did buy a set of Yokohama Geolander A/T-S and tested it out on different weather conditions on different road surfaces.
Pros
Superb traction on both wet and dry surfaces
Amazing steering response
Comes with a longer tread life
Cons
Poor performance on tight corners
Yokohama Geolandar A/T-S Performance
Off-Road Performance
Are you adventurous? Do you live in a rocky condition? If the answer is yes, then the Yokohama Geolander A/T-S is the best pick for your car. We did test the tire on off-road terrain, and we were amazed by how right the tires were. It comes with multi-stepped tread grooves which allows for maximum traction giving you the best off-road experience. Its unique sidewall protectors on the tire's shoulders allow for additional traction while also increasing the tread life of the tire.
Snow and Ice Performance
One of the biggest question most people, especially those living in areas where they have deep snow conditions is how well does a specific particular tire perform on snow conditions. The Yokohama Geolander A/T-S does not disappoint, especially when it comes to snow and ice conditions. Its 3D sipes help to maintain cutting edge while driving on snow condition, while circumferential grooves help to evacuate water, thus reducing chances of hydroplaning. The tire comes with a three-peak- mountain snowflake emblem which shows that it does offer maximum traction on snow conditions.
Noise and Comfort
We are living in stressful times, and a long off-road drive can be therapeutic as it allows you to forget about all your troubles and allows you to enjoy nature. For you to be able to have the best of times, it is great to have a car tire which not only offers maximum traction but ensures a quiet ride. The Yokohama Geolander A/T-S comes with two steel belts that wounded spirally with nylon. This structure, plus the tread design pattern, allows for a smooth ride on all surfaces. You will not notice the difference while driving on the highway and off the road as the tire produces minimal noise.
Dry Surface Performance
They say to know if a car tire is an excellent all-season tire, it is vital to test it on all surfaces, including dry surfaces. Driving on dry surfaces can be fun, especially if the set of tires has features that can handle such surfaces. To be able to provide maximum traction on dry surfaces, the casing uses centre blocks that are staggered around the tread. Its additional shoulder blocks give the tire extra stability so that you can drive at high speed without worrying about if you can tire can handle the rate.
Wet Surface
One of the worst fears most drivers tend to have is if a particular set of tires can handle wet or slippery surfaces. It is common for some tires to lose control, especially while driving wet surfaces. You no longer have to worry about that while driving on Yokohama Geolander A/T-S. As the Yokohama Geolander A/T-S, comes with circumferential grooves which allows for easy passage of water, thus reducing the chances of hydroplaning. It symmetrical tread patterns and 3 D sipes also allow for maximum traction on wet surfaces.
Compatibility
Getting the right tire size will not only save you money but also your life. Buying a car tire which is smaller than your recommend wheel size will cause the car tire to wear out quickly. While buying a car tire, which is bigger than the recommended wheel size will interfere with the amount of traction the car tire has to offer. It is essential always to note the wheel size of the car. For the Yokohama Geolander A/T-S, it does come in different sizes. These sizes range from 15 inches to 20 inches.
Durability and Warranty
Buying a set of tires is no cheap affair. While purchasing any given tire, you should always ask yourself how durable they are? Getting a set of tires which will you need to replace after every few months can affect your financial wise and economic wise it is not advisable. The Yokohama Geolander A/T-S comes with a ply- casing which not only ensures durability but also the car tire can handle heavy loads at high speed. It also comes with aggressive sidewall protectors which not only provide that off-road traction but also reduces sidewall cuts.
To be at the top of the game, Yokohama understands that quality always wins the customer. To give that assured that your trust and investment are all worth it, they do provide a five year, 50000-mile warranty plus a 5-year workmanship warranty.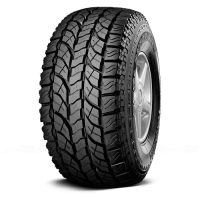 Conclusion
Picking the right set of tires can be one of the most challenging things to do. For instance, type the world off-road tires, you will find hundreds of search results. After testing the Yokohama Geolander A/T-S, we did get to appreciate the value it does offer. It does provide maximum traction on all surfaces, including snow and ice condition while also still providing a comfortable and enjoyable ride.
If you desire to buy a set of tires for your jeep, pickup truck SUV or crossover, then you won't go wrong purchasing the Yokohama Geolandar A/T-S tires.
HAPPY AND SAFE DRIVING, FROM ALL OF US.
Our list of Yokohama Tires Review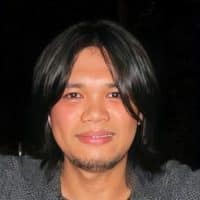 Alvin Reyes has expertise in automotive evaluation. He collaborated with famous newspapers and is still making efforts in tire review for DrivingPress.com