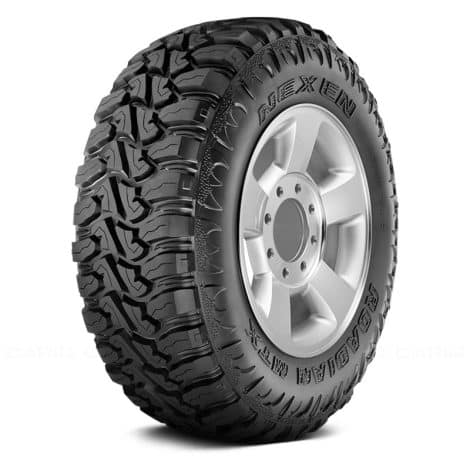 Perhaps we are too familiar with the regular tires with impressive quality and affordable prices of the Nexen brand.
However, this Korean tire manufacturer not only gives us essential products, but they also produce and distribute all-terrain tire models. One of the representative versions is the Nexen Roadian MTX.
A quality off-road tire Nexen Roadian MTX possesses unique designs that help us move stably through various textured surfaces. From flat as paved roads in the inner city to rough with dozens of rocks, Roadian MTX can be crossed.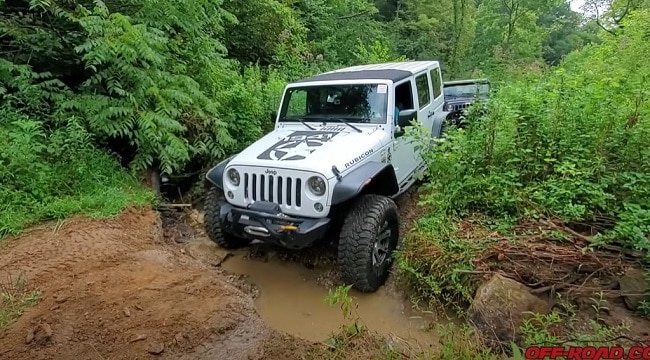 Not only that, from the customer's Nexen Roadian MTX review, the product also does not produce too much noisy sound like many other similar products. Most importantly, this tire model can ensure safety for users during the trip.
In addition to possessing excellent performance, the Roadian MTX also has a highly affordable price for most users, like many other products from Nexen.
For more details, dig into the article now!
Features
Besides the superiority in moving through areas with bad to bad terrain, Nexen Roadian MTX also owns one of the most important and impressive all-terrain tires' load capacities.
Tire products in the primary segment will not have too high a cargo because it will be a waste if the car engine does not support operation at high loads.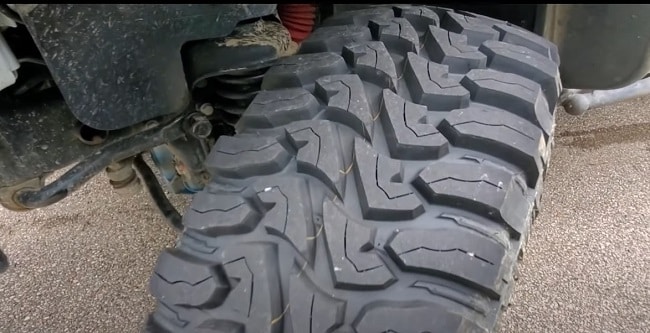 However, with off-road vehicles, we can take advantage of the available traction of the machine to combine with the ability of the off-road tire model to optimize performance.
It is why the manufacturer has equipped the Roadian MTX with unique structures to own the load range up to the "F" level.
If converted, each square inch on the tire surface can withstand up to 35 pounds of pressure from external agents. So you can rest assured that this version will handle not only people but also a considerable volume of goods.
One of the obsessions of users when talking about off-road wheels is the extremely high price that many products appear on the market today.
Fortunately, we can own Nexen Roadian MTX at a very reasonable price. The manufacturer has made an excellent adjustment to balance quality and price, making this tire model ideal for a wider audience. Of course, the rate will remain the same, not reduced like some other cheap options.
Test Drive
It can be that tires play a significant role in-vehicle operation. Therefore, we need to know the information about the tire's performance in many different conditions to make an accurate judgment about that product. In addition, you also need to consider some factors such as noise and smoothness.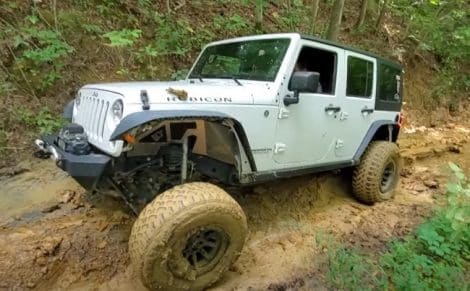 Dry Traction
Nexen Roadian MTX can operate efficiently on many terrains in dry conditions with an off-road tire model structure. Whether it is familiar terrain such as flat roads, rough roads in the suburbs, or even some special requirements such as sandy areas, it is impossible to affect the tire performance too much.
The first impression that the Roadian MTX owns is the large tread grooves with a thorny design that allow the tire to grip the road surface below. And the tighter the grip, the less likely it is to slip and lose friction.
So you can rest assured that vehicles equipped with this tire model can move in dry, sandy, or muddy areas without having to turn the engine's full power to increase grip.
And it is these grooves that will limit the accumulation of sand and especially dry mud on the tire surface, thereby causing a dangerous loss of friction. Of course, preventing these agents from attaching will also protect the product from severe cuts.
In addition, the change in the type of material that Nexen chooses to create the Roadian MTX also brings many improvements in the product's performance over dry terrain. Now, the grip and stability of the new rubber have been greatly enhanced thanks to its unique properties.
To minimize the impact of soil, rocks, and other dangerous solids on both tires and vehicle performance, Nexen has added a quality rim guard to this product. Thanks to that, the vehicle's damage will be significantly reduced no matter what area it is moving.
Wet Traction
Nexen Roadian MTX not only works well on dry roads, but this product also operates extremely stably in slippery areas caused by flooding, heavy rain, or even melting snow.
The unique construction allows the tire to work on a variety of unique terrain, thereby allowing us to overcome many terrains, whether stable or unstable.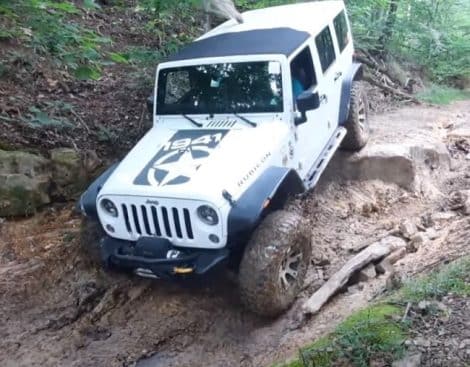 Usually, we will face two main risks while driving a vehicle in wet areas: loss of control due to many different factors and water clinging to the tire's surface, causing friction loss.
But whatever the cause, our safety will certainly be compromised if no timely handling measures are taken. Fortunately, the advanced design and manufacturing technology on the MTX will help prevent these dangers.
The most significant must be said about the contribution of large tread grooves with a thorny design that significantly enhances traction, one of the most critical factors for the car to operate smoothly on wet roads.
Not only that, but these thorn grooves also have a suitable depth so that the amount of water on the road can move away and do not accumulate in a large enough amount to cause hydration.
Although it is not a common problem, hydration will put us in the most dangerous situations. Too much liquid will gradually cover the entire surface of the wheel, thereby eliminating all surface friction, without surface friction, so there will be no more force to keep the wheel on the road.
Another change that also brings stability to Nexen Roadian MTX is the composition of the materials that make up this product. The change in the type of rubber that Nexen uses for the Roadian MTX brings a lot of noticeable changes in travel in dry terrain and on wet roads.
Snow Traction
Even moving in heavy snow conditions does not affect the performance of the Nexen Roadian MTX too much. In fact, this tire model carries on the snow and in a very light and efficient way.
This Nexen tire can penetrate thick snow and stick to the road surface as quickly as it can in a sandy environment with solid grips. It is this ability that will help increase the stability and grip of our vehicle. So if digging like that, will the remaining snow affect the tire surface?
The answer would be no because the thick grooves will help trap the powdered snow as well as direct the amount of water that when the snow melts, it will be out of the wheels. Thereby this design prevents possible risks such as loss of friction.
Comfort
The biggest problem of Roadian MTX and many other off-road tire products is the comfort for users when operating. In general, you will not experience too much discomfort when using a vehicle equipped with this tire model.
However, if you sit for too long, your risk of experiencing pain will be very high. This product possesses high tensile strength and elasticity to overcome many obstacles as well as optimize performance.
Of course, being too elastic also means that vehicle drivers will have to endure the reaction from the agents on the road. And the more significant the agent size, the stronger the response will be.
Noise
Although it is not smooth, the Roadian MTX still does not entirely make us lose comfort during our trip. This product possesses a feature that, although it does not have a significant effect on operability, has a direct impact on the people in the vehicle that is silent operation.
Indeed, you will not have to hear squeaks or annoying sounds when accelerating or when the car collides with obstacles on the road.
Should I Buy It?
It will be one of the best choices if you are looking for an off-road tire product to overcome various weather and road conditions.
However, off-road tires in general or Roadian MTX, in particular, have never been the right choice for those looking for perfect comfort.
Conclusion
We can't deny that tires play a significant role in vehicle operation and keeping safe. So, we hope this topic about Nexen Roadian MTX review has brought you helpful knowledge, thereby making it easier to choose the right product.
Thank you for reading!
Image credit: Off-Road.com
---
Nexen Roadian MTX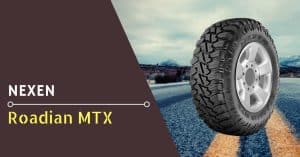 In addition to possessing excellent performance, the Roadian MTX also has a highly affordable price for most users, like many other products from Nexen.
Our list of Nexen Tires Review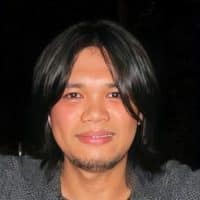 Alvin Reyes has expertise in automotive evaluation. He collaborated with famous newspapers and is still making efforts in tire review for DrivingPress.com