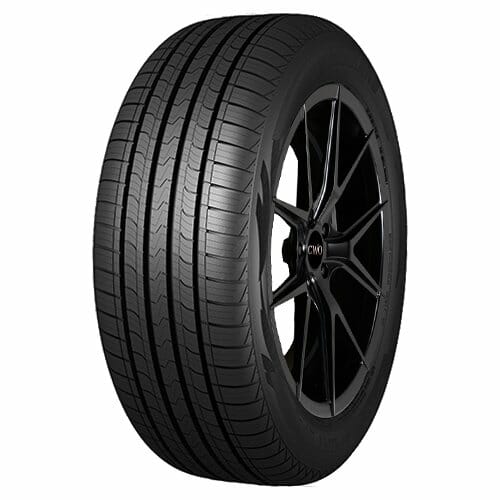 The Nankang SP-9 Cross Sport was introduced in 2015 to 2016 and quickly gained a following for being a capable and comfortable tire with an affordable price tag. The Nankang SP-9 Cross Sport is designed to handle the demands of larger sedans, small crossovers, and midsize sport-utility vehicles.
The Nankang SP-9 Cross Sport is designed to be tougher than an ordinary touring tire without compromising handling, traction, comfort, and road noise. If you find all of this hard to believe for a tire that starts at less than $52 each, you are not alone. I was also a bit apprehensive during the start of this Nankang SP-9 review, so I was really excited to give it a go.
For this review, I was lucky enough to get my grubby paws behind the wheel of a 2012 Chevrolet Equinox LT with the 2.4-liter four-banger and six-speed automatic transmission. My test vehicle came equipped with stock 17-inch wheels and a relatively new set of Nankang SP-9 Cross Sport tires.
The owner of the Chevy Equinox is a young man in his early twenties. The car was actually a hand-me-down from his mother who is now the proud owner of a 2017 Chevy Traverse SUV. He chose the Nankang SP-9 tires because they were more affordable than the old Michelin tires in his ride. Due to the tight constraints of a college budget, he decided to gamble with Nankang tires since they were the only ones available that he could afford.
Did the owner of my test vehicle made the right choice in choosing the Nankang SP-9 Cross Sport tires? That's what I intend to find out in this review.
Nankang SP-9 Cross Sport Features
The Nankang SP-9 Cross Sport is designed to offer all-season traction and grip with the purported refinement of a performance touring tire. The tire is equipped with four circumferential grooves to enhance the handling and cornering prowess of your vehicle while immediately dispersing water from the face of the tread to provide better traction on wet pavement.
The symmetrical tread pattern of the Nankang SP-9 is nothing to write home about, but this feature will make it effortless to rotate the tires to promote even wear. The angled tread blocks and lateral grooves are designed to improve handling and high-speed stability. This design is also meant to reduce road noise for a more refined driving experience.
The Nankang SP-9 is also equipped with an optimized siping pattern that will enhance wet traction and improve the steering feel. The sipes will also serve as numerous biting edges on slippery or snowy pavement.
Test Drive
The first thing I noticed was the smooth and comfortable ride of the Chevy Equinox. I also raved about the premium-looking cabin and spacious backseat. The Chevy was also a quiet highway cruiser. If not for the numb and dead steering, this car would have been on the top of my list of crossover vehicles.
Dry Traction
The Nankang SP-9 Cross Sport tires felt magnificent on dry roads. Traction and grip came in large numbers as I wrestled the uncommunicative steering while tackling a sweeping corner at speed.
Acceleration and braking also felt strong as the tires were able to motivate and stop my vehicle on a dime without screeching.
Wet Traction
Traction and grip on wet and slippery roads will all depend on how fast you're going.
At slow or average speeds, the tires felt confident enough to harness the weight of my test vehicle as I braked abruptly to avoid a large pothole.
But if you speed up on a soaking wet highway, you will need to grip the steering wheel tightly as the tires felt they were floating over stagnant water puddles.
Braking was also a bit compromised at high speed so you will need to drop the anchors earlier than usual to grind the vehicle to a halt on wet roads.
Snow Traction
The Nankang SP-9 tires felt marginally better on light snow compared to other cheap tires. However, you will need to be judicious with the gas pedal in order to maintain a respectable degree of grip on slippery pavement.
Don't expect the tires to perform well on anything with more than 2-inches of snow.
Comfort
This is where the Nankang SP-9 truly shines. Driving comfort was top notch on both wet and dry roads.
The tires also felt refined in the city as the rubber was able to absorb minor road irregularities without upsetting the cozy feel inside the cabin.
My favorite part of the test was when I cruised on the open highway. The tires felt like proper touring tires in high-speed straight-line driving.
Noise
I also like the low noise characteristics of the Nankang SP-9 tires. In fact, I think this is one of the most subdued cheap tires that you can buy today.
You will still hear a bit of tire roar at silly speeds but the tires remained muffled even when driving over rough and coarse patches of tarmac.
Treadwear
The Nankang SP-9 Cross Sport tires fitted on my test vehicle were purchased over 4 months ago and have traveled approximately 2,000 or so miles.
I found evidence of wear on all four tires as the multiple siping pattern were beginning to fade into oblivion.
The owner of the Chevy Equinox told me he does most of his driving in the city and feels the wear characteristics of the Nankang SP-9 tires were a bit poor compared to his old set of rubber.
Conclusion
The Nankang SP-9 is not the best all-season touring tire for your crossover or SUV but it offers the right balance of wet and dry traction along with heaping levels of ride silence and comfort.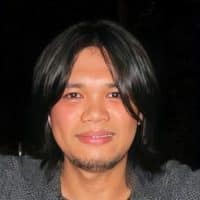 Alvin Reyes has expertise in automotive evaluation. He collaborated with famous newspapers and is still making efforts in tire review for DrivingPress.com