Does your car need a set of quality and affordable all-season tires? You might want to check out this review of the OHTSU FP0612 A/S. This tire is designed and manufactured to meet the demands of sporting sedans, coupes, and crossover vehicles. OHTSU tires are also renowned for their near dirt-cheap price.
Don't get me wrong. It is easy to find truly dirt cheap tires, but the Otsu brand slots a notch above those Chinese-made tires with no reputation for quality. Did you know that Falken tires were created as a high-performance brand under the OHTSU Tire and Rubber Industry brand? OHTSU tires are the high-performance brand of tires in Japan under the Sumitomo Rubber Corporation. The OHTSU brand has been in the market for more than 30 years. If you have any concerns or issues with the reliability and quality of the OHTSU name, the facts above will put all of that to rest.
My colleague hooked me up with a 2014 Hyundai Sonata SE with the 2.4-liter four-banger and 6-speed automatic transmission. The car was equipped with aftermarket 18-inch wheels and OHTSU FP0612 A/S tires. As luck would have it, my test vehicle was also riding on aftermarket lowering springs. I am not the biggest fan of the Sonata's styling, but with gorgeous wheels and a lowered stance, the vehicle had a different vibe that looks ready to be driven fast.
In this review of the OHTSU FP0612 A/S, I took the tires for a lengthy test drive to find out if the tires can perform as advertised given the affordable price. I am also aware that various testers from other tire review sites are in awe of the OTHSU FP0612 A/S. Let's see if I share the same sentiments with my other colleagues in the business.
OHTSU FP0612 A/S Features
The OHTSU FP0612 A/s is a high-performance all-season tire with the DNA of a touring tire. What this basically means is the tire is a sporty alternative that won't give you backaches over extended drives.
This tire won't make you broke since it starts at approximately $70 each. Barring cheap Chinese tires, where else can you buy $70 high-performance tires with a non-directional tread design?
The OTSU FP0612 A/S is constructed with an all-season tread compound to provide better traction and grip on both wet and dry roads.
The asymmetrical tread design is equipped with angled grooves to enhance grip on snowy, slippery, or icy roads.
The tire has four wide circumferential grooves to enhance water evacuation and further improve grip on extremely wet or slippery pavement.
The tire is also equipped with variable shoulder tread blocks that improves handling and cornering while reducing road noise. It is available from 14" to 18".
Test Drive
Despite the larger wheels and lowered suspension, my test vehicle still felt like a proper Korean luxury car on smooth roads. The owner of the Sonata gave me the entire weekend to test the vehicle. In exchange, I offered him some discount coupons for car parts and body mods.
Dry Traction
The OHTSU FP0612 A/S tires were surprisingly good on dry roads. Traction and grip were persistent even as I pushed the car harder on tight turns. Acceleration and braking felt strong and I never felt the tires lose their composure as I drove like a lunatic over twisting mountain roads. The car felt magnificent as I sped on dry tarmac. It really felt like my test vehicle was riding on a more expensive set of all-season tires. However, I noticed the tires were squirming a bit as I pushed hard over those twisting turns. I guess you can blame this to my ham-fisted driving style rather than becoming an inherent fault of the tires.
Wet Traction
This might sound a bit unbelievable, but the OHTSU FP0612 A/S tires also felt remarkable in the wet. Braking and acceleration felt confident as the tires mustered the courage to find tons of grip even on slippery wet asphalt. There's one minor caveat: the steering felt a bit looser in the wet. I think if the tires were fitted with a solid and wider center groove, it could have been a whole different story altogether.
Snow Traction
I didn't get the chance to test the tires in the snow due to time constraints. However, the owner of my test vehicle was more than willing to chalk up a couple of stories about driving on snow and ice. He told me the OHTSU FP0612 A/S tires were great on very light snow, but you can expect things to change if you attempt to drive over ice or hard-packed snow.
Comfort
My test vehicle was riding on lowering springs so it is a bit hard to judge the tires based on comfort. However, the tires felt taut and forgiving when driven on smooth highways. Things will start to jiggle up a bit if you drive over rough patches of tarmac or potholes, but the tires were basically refined despite the sporting apprehensions.
Noise
The noise levels of the OHTSU FP0612 A/S are just about average. The tires are silent at slow to medium speeds but you can expect more tire roar as you approach highway speeds. But considering the low price point, I was mightily impressed with the low noise characteristics of the OHTSU all-season tires.
Treadwear
The OHTSU FP0612 A/S tires fitted to my test vehicle were installed about five months ago and have been used for about 2,000-miles. The tires already had signs of wear. The sipes on the shoulder blocks were beginning to fade along with the angled sipes on the center rib.
Conclusion
I've been testing tires for the better part of my adult life, but I have never been this impressed with a cheap tire before I got the chance to try the OHTSU FP0612 A/S. If you are looking for a sporty set of all-season rubber that won't leave you bankrupt, you know what to buy.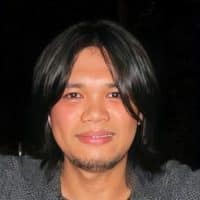 Alvin Reyes has expertise in automotive evaluation. He collaborated with famous newspapers and is still making efforts in tire review for DrivingPress.com