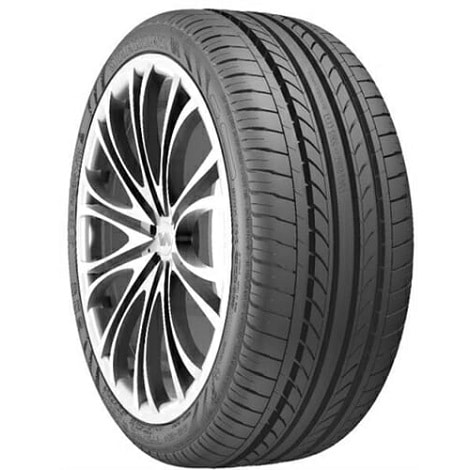 The Nankang Noble Sport NS-20 is a high-performance summer tire that is applicable to drivers of sporting coupes and fast sedans. This tire is also a popular upgrade over the usual touring or all-season tire.
If you have a nice compact and you want to upgrade to larger wheels and tires for sportier handling, the Nankang Noble Sport NS-20 is also a good choice, mainly due to the low price.
The Nankang Noble Sport NS-20 belongs to the fast-rising popular brands of cheap and affordable tires. How cheap? An 18-inch Nankang NS-20 starts at under $75, where other brands can command prices upwards of $120 each for a comparable high-performance summer tire. This means you can buy a complete set of 18-inch Nankang NS-20 tires for less than $350 to $400. You can expect to pay more if your vehicle is equipped with smaller 16" or 15" wheels.
In my humble opinion, there is nothing wrong in buying a cheaper set of tires for your car, unless your car is modified for racing or track applications. But if you are looking for the best possible wet and dry performance along with durability and longer wear, you are barking at the wrong tree.
This doesn't mean that cheap tires like Nankang are flimsy, unreliable, or offer mediocre wear characteristics. But the primary reason why Bridgestone, Michelin, Continental, and Goodyear tires are so expensive is the fact that their tires offer a better overall balance of traction and grip with low noise and longer wear characteristics, not to mention better driving comfort.
In this Nankang Noble Sport NS-20 review, we will put this high-performance tire to the test to see if it offers better value for money than other cheap tires in the market.
Nankang Noble Sport NS-20 Features
According to Nankang, the Noble Sport NS-20 is engineered for performance enthusiasts who want a set of tires that can improve highway stability and handling without compromising traction and ride comfort.
The tire is equipped with a solid continuous center rib that improves handling and high-speed stability. It is also equipped with four large circumferential grooves to further improve handling and steering response on slippery wet roads.
The Nankang Noble Sport NS-20 is also equipped with a sporty directional tread pattern to further enhance traction and grip on wet pavement.
The wide-sectioned and notched shoulder blocks are designed to enhance cornering stability and grip for a sportier and more responsive driving experience.
Test Drive
My test vehicle for this review of the Nankang Noble Sport NS-20 was supposed to be a Scion FR-S equipped with larger and wider 18-inch wheels. However, the car suffered a blown rear tire and the gorgeous rims were lightly damaged in the process. The incident was caused by the wider wheels that stretched the NS-20 tires a bit further than expected. The owner of the FR-S also owns a 2013 Scion xB wagon fitted with aftermarket 17-inch wheels and the same Nankang Noble Sport NS-20 tires. He gave me the keys to his daily driver so I can begin my test drive.
Dry Traction
My test vehicle was riding on lowering springs and wider wheels to achieve a gorgeous stance. This also tells me the car is not exactly suited for the sporty of aggressive type of driver. My test vehicle, however, was the perfect epitome of cool. The tires felt competitive on dry roads as the tires provided excellent feedback to the steering wheel. Braking, acceleration, and cornering is also good despite the presence of loose sand and dirt on an empty stretch of road. However, the car felt a bit nervous at higher speeds. You can feel the tires hunting for more grip as you push the car faster.
Wet Traction
I spent half of an entire day driving on wet roads. I wasn't expecting the tires to perform admirably on extremely wet roads, and I was right. The tires felt a bit unsettled if you try to push your vehicle at higher speeds on a wet highway. Braking and cornering were also a bit compromised in the wet. But if you drive at low or average speeds, the tires are more than adequate for the task. I was expecting better performance in the wet since the NS-20 is an ultra-high performance tire, but who am I to complain for a set of tires that starts at around $70 each?
Snow Traction
I didn't get the chance to drive in the snow, but the owner of my test vehicle prohibited me for doing so. He told me the tires are not designed to handle light snow or winter driving as proven by his experience during the winter holidays. It was noting drastic, but the tires had a difficult time searching for some much need traction on a mild snowy road.
Comfort
The comfort levels of the Nankang Noble Sport NS-20 is higher than average, and that's a good thing. Even though my vehicle is fitted with stiffer lowering springs, I can fell the tires were doing their best in soaking up road imperfections without upsetting the composure and steering feel of the vehicle.
Noise
Cheap tires have a common complaint: excessive road noise. It's the same with the Nankang Noble Sport NS-20. The tires will emit a louder roar as you push the throttle and gain higher speeds, but the tires were able to silence themselves at low to average speeds.
Treadwear
The Nankang Noble Sport NS-20 tires fitted to my test vehicle were bought more than 5 months ago but the treads were aging gracefully. There were noticeable signs of wear on the face of the tread but I didn't find any cuts, damage, cupping, or uneven treadwear.
Conclusion
If you want to upgrade from a conservative set of touring tires to a sportier set of high-performance tires, why not give the Nankang Noble Sport NS-20 a try? The tires are good for everyday driving and that's that matters in the real world, right?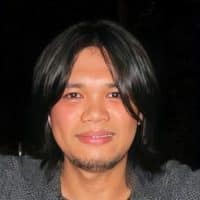 Alvin Reyes has expertise in automotive evaluation. He collaborated with famous newspapers and is still making efforts in tire review for DrivingPress.com