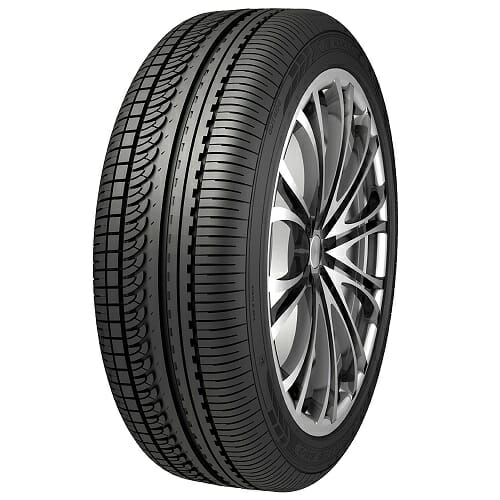 If you are in the market for a performance-oriented all-season set of rubber, you should check out the Nankang AS-1. This tire is applicable to sporty and luxury midsize sedans and is touted to offer a high degree of traction and grip with the refinement and quiet comfort of a touring tire.
Does it all sound too good to be true? In this Nankang AS-1 review, we will find out the strengths and weaknesses of the tire to accurately determine if this is the better choice for your vehicle.
Contrary to popular belief, Nankang is not a Chinese brand. The company was founded and based in Taiwan in 1940 but it also has a large production plant in the Jingsu facility in mainland China. Similar to other lesser known brands, Nankang is one of those brands that you can depend on when it comes to price. The Nankang AS-1 in particular starts at an affordable $70 each in 225/40R18 configuration.
You know what this means, right? You can buy a full set of four Nankang AS-1 tires for less than $300. You can expect to pay twice that amount if you settle for a comparable tire from Continental or Michelin.
My test vehicle for this Nankang AS-1 review is a souped-up 2008 Lexus IS250 sedan equipped with aftermarket 18-inch wheels and lowered suspension.
My test car came with the smooth, powerful, and torquey 2.5-liter inline-six cylinder motor and 6-speed automatic transmission.
I am a big fan of the Lexus IS250. I actually prefer this car over the BMW 3-Series and Mercedes C-class from the same era.
I find the Lexus to be 'tougher' and many times more reliable while still remaining to be the epitome of comfort and refinement in the luxury midsize sector.
Nankang AS-1 Review: Features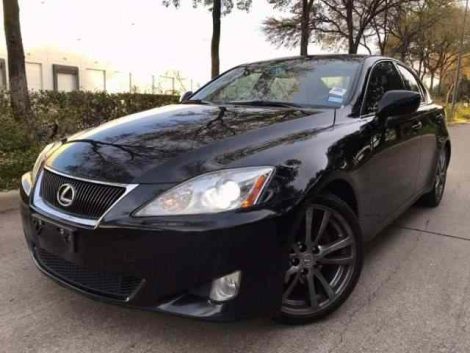 The Nankang AS-1 is a performance all-season tire with the inherent attributes of a touring tire. It has a rather gorgeous and sporty looking asymmetrical tread design equipped with angled tread blocks and wide circumferential grooves. The tire is manufactured using a silica enriched compound for enhanced traction on wet and dry roads. The tire is also equipped with optimized siping pattern to reduce road noise and promote longer wear. The rigid shoulder pattern is designed to provide accurate steering feedback, tighter handling, and better stability. You only need to take a single look to appreciate the asymmetric tread design of the Nankang AS-1. The tire is also sold in a wide array of sizes to fit on either old or modern cars. The tire is also backed by Nankang's exclusive 40,000-mile treadwear warranty.
Test Drive
My test vehicle looks many times sportier and more aggressive than stock, but the engine is basically untouched. Let's find out how the Nankang AS-1 performs in a variety of road conditions.
Dry Traction
The Nankang AS-1 tires were a revelation on dry roads. Acceleration and braking felt top notch while the high levels of traction and grip gave my Lexus the handling characteristics of a more aggressive track machine. Credit should also go to the progressive rate lowering springs installed to my test car as the lower center of gravity was particularly helpful in settling the car as I approached a tight mid-corner at high speed. The steering felt a bit rubbery but the tires felt stable as I sped on an empty stretch of tarmac.
Wet Traction
The tires felt different on wet pavement. I felt a lack of grip as I sped on a right-hand corner and I felt the tail kick out a bit as the rear tires were desperately hunting for traction. Braking also felt so-so as I dropped the anchors on a wet highway. The steering felt a bit loose as I sped over water puddles as the tires gave the vehicle a sensation of floating over the soaked tarmac. I was expecting better performance in the wet, but compromises are to be expected from a tire costing less than $70.
Snow Traction
There was no time to test the Nankang AS-1 tires in the snow so I decided to ask the owner of my test vehicle for some feedback. He said the tires offered acceptable levels of traction and grip on very light snowy roads, but don't expect the same level of performance on snow-covered pavement. For this reason, the owner kept the Lexus in storage during the height of the winter season and drove his trusty SUV instead.
Comfort
The Nankang AS-1 may be mediocre on wet and snowy roads, but it is hard to fault the tire when it comes to road comfort. My test vehicle may be riding on lowered suspension, but the ride quality remained smooth and plush even with bigger wheels and lower profile Nankang AS-1 tires. Of course, you will need to avoid nasty potholes and curbs to avoid the risk of damaging the tires and those beautiful wheels, but the ride remained settled even as I drove over rough patches of concrete.
Noise
The Nankang AS-1 tires are not the epitome of silence but they performed better in this regard compared to other cheap tires. The best way to test the noise levels of a tire is to utilize the services of a refined midlevel luxury sedan such as my Lexus IS250. With that being said, I was pleasantly surprised with the hushed silence of the Nankang AS-1.
Treadwear
The Nankang AS-1 tires on my test vehicle were bought 7 months ago and have traveled at least 2,500 miles. Despite this, the tires were still fresh save for some normal signs of wear on the face of the tread. There were also signs of wear on the sipes but I didn't find any cuts or damage on the face of the tire.
Conclusion
Want a cheap performance tire for all-season driving? Take a closer look at the Nankang AS-1. The tire is great to use in the dry but I feels a bit compromised in the wet. However, if you're on a tight budget, the Nankang AS-1 is a Godsend.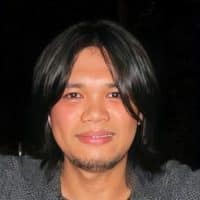 Alvin Reyes has expertise in automotive evaluation. He collaborated with famous newspapers and is still making efforts in tire review for DrivingPress.com