If you are familiar with the Hankook brand of tires, then you should also familiarize yourself with Laufenn tires. As Hankook competes with other premium brands such as Bridgestone, Dunlop, and Goodyear, the introduction of Laufenn tires at the 2016 SEMA show in Las Vegas served as Hankook's foray to into entry-level products destined for the global market.
This is not another run-of-the-mill Chinese brand. Laufenn tires are manufactured at Hankook's state-of-the-art tire plant in Bekasi, Indonesia. The name was derived from the German word 'laufen' which means 'run'. Laufenn tires are for consumers who are looking for a more practical set of tires that will still deliver dollops of performance and style.
This is my short yet comprehensive 2017 Laufenn tires review. We tested each offering from this relatively new brand to determine if Laufenn tires are worthy of your attention.
If there's one thing I like about Laufenn tires, it's the overall simplicity of how the tires are categorized. The S FIT is an ultra-high performance summer tire; the G FIT is an all-season tire; the X FIT is for SUVs and light trucks, and the I FIT is Laufenn's version of a winter/snow tire.
Why Choose Laufenn Tires?
The name might sound funny, but Laufenn is serious when it comes to quality and on-road performance.
1. Premium quality at a lower price
Compared to other top brands, Laufenn offers good quality tires at a more affordable price. We all know that tires are one of the most expensive consumable parts of your car, and buying the wrong kind will not only hurt your wallet, but it will also hinder the performance and road behavior of your ride. If you happen to be on a tight budget, you should consider Laufenn tires on your next purchase.
2. Great warranty
Laufenn tires are backed by a 5-year/45,000-mile tread life warranty. They also come with a 5-year workmanship and materials warranty. The great warranty is aimed to eliminate any apprehensions that consumers might have over the Laufenn brand.
Laufenn

All-Season Tires

Review
Dry

90%

90%

Wet

90%

90%

Snow

75%

75%

Comfort

80%

80%

Noise

95%

95%

Treadwear

80%

80%

Overall

85%

85%
The Laufenn G FIT AS is an all-season grand touring tire. It is apparently the master of all trades as it can perform quite well on wet, dry, or even icy roads. You might see the Laufenn G FIT AS fitted on most coupes and sedans, but this tire is also good for minivans and small crossover vehicles.
Speaking of crossovers, I had the chance to test drive a 2000 Honda CR-V SE fitted with Laufenn G FIT AS tires.
It was raining during that day but the Laufenn tires were smooth, quiet, and offered a lot of grip. When the roads dried up, the tires were still performing admirably.
However, the owner of the CR-V was quick to lament that he has issues about tire wear. It seems the tires were wearing out faster than usual. In all fairness, he was doing a lot of cross-border driving and was constantly on the highway.
It is clear that the Laufenn G FIT AS is geared more towards comfort rather than pedal-to-the-metal driving. This tire is fitted with half-block tie bars that serve to further reinforce the stiffness of the shoulder tread for better cornering while minimizing irregular wear.
A quiet ride is assured courtesy of the rib block sections while the folded belt edge tape design is engineered to maximize the tread life of the tire. The all-season tread compound is optimized for wet and dry handling. The multiple notches and sipes on the tread will aid traction and cornering on icy and snowy roads.
The Laufenn G FIT AS is manufactured using a pair of wide high-tensile steel belts which are further reinforced using a jointless nylon cover to improve the steering response and handling of your vehicle.
This tire has a T, H, or V speed rating with a UTQG rating of 500 A A.
Laufenn

Ultra-High Performance Tires

Review
Dry

90%

90%

Wet

85%

85%

Snow

70%

70%

Comfort

90%

90%

Noise

90%

90%

Treadwear

80%

80%

Overall

84%

84%
The Laufenn S FIT AS is an ultra-high performance all-season tire. This is a great fit for sports cars, sports coupes, and other high-performance vehicles.
The Laufenn S FIT AS is engineered to provide good grip on both wet and dry roads without compromising the NVH of your ride.
What really caught my attention was the hushed silence as our test car was traveling at triple-digit speeds.
We fitted Laufenn S FIT AS tires to a high-mileage 2004 Subaru Impreza WRX STI riding on stock 17-inch wheels. Road noise was at the absolute minimum, while I also noticed an improvement in the ride comfort of our test car.
The Laufenn S FIT AS has an asymmetric tread design with an all-season rubber compound to deliver better grip even on icy roads.
There was no chance to test these tires in the snow, but when it comes to both wet and dry weather then it is safe to say that the Laufenn S FIT AS performs quite well as long as you don't push too hard.
Attacking fast and winding corners at speed will break the limits of grip, but it would be unfair to assess the Laufenn S FIT AS in this situation since this is not a tire designed for racing around the track.
In order to optimize the tire contact patch of the S FIT AS, Laufenn engineered the Multi-Tread Radius Technology that utilizes four wide circumferential straight grooves with streamlined intermediate notches. This technology will promote even tread wear and resist hydroplaning on wet roads. Multiple sipes on the tread surface will also enhance grip and generate more traction on icy and snowy roads.
In terms of durability, the Laufenn S FIT AS was built utilizing a pair of wide steel belts that are further reinforced by a jointless nylon cover. This construction will ensure that the tire remains stable even when driven at high speeds.
This tire is also built with a single strand bead wire to further enhance the ride quality of your vehicle.
It has a speed rating of W and a UTQG rating of 500 A A.
Laufenn

Truck/SUV Tires

Review
Dry

90%

90%

Wet

80%

80%

Snow

70%

70%

Comfort

90%

90%

Noise

90%

90%

Treadwear

80%

80%

Overall

83%

83%
The Laufenn X FIT HT is a highway terrain tire designed to cope with the demands of modern sport-utility vehicles and light trucks.
If you have an SUV and you mostly do a lot of city or highway driving, stop wasting your money on chunkier all-terrain tires.
While the Laufenn X FIT HT is designed for city and highway use, it is tough enough to withstand mild off-road terrain.
I personally drove a 2013 Hyundai Santa Fe fitted with Laufenn X FIT HT tires.
I was very impressed with how these tires managed to quell road noise even when traversing over rough patches of tarmac.
The ride comfort was also spot on. Wet and dry traction was admirable. The owner of the Santa Fe was quick to surmise that the tires provided loads of grip on icy roads, but grip was at the absolute minimum when the vehicle was faced with 2-inches of snow.
The Laufenn X FIT HT is equipped with a high stiffness center block to enhance handling while the 2-in-1 shoulder block design provides better steering feedback at speed. Road noise and ride comfort are assured courtesy of the main tread and shoulder rib blocks. This is a common characteristic found on all Laufenn tires.
The multi-snow kerf design improves braking and handling performance on wet, dry, and ice-covered roads. The Laufenn X FIT HT is also engineered with a 2-step edged shoulder block design that effectively prevents stones and other road debris from lodging inside the treads. This brilliant design feature will protect the tires from cuts and external damage if you decide to traverse on unpaved roads.
The all-season compound ensures longer mileage and better braking performance while the built-in reinforced tread layer and high tensile strength sidewall will help minimize impact damage even under heavy loads.
This tire has a speed rating of T and a UTQG rating of 620 A B.
When the going gets rough, your pickup truck or SUV will need something more than a highway terrain tire. The Laufenn X Fit AT is designed for all-terrain use and is specifically designed to resist external damage.
I was fortunate enough to be handed the keys to a 2014 Toyota 4Runner fitted with Laufenn X FIT AT tires on all fours.
There was a bit of road noise on the highway and ride comfort was also modest despite the aggressive tread pattern. But the traction was always there whether driving in the mud, rain, or on dry tarmac.
The primary reason for fitting a set of off-road tires is to enhance the performance of your SUV when the roads turn harsh.
In loose gravel and muddy terrain, the Laufenn X FIT AT is in its element. The tough and durable construction of this tire will give you the confidence to forge ahead despite the dreadful conditions of the terrain.
The stepped groove inside the tread block act like stone ejectors and protects the tire from unforeseen damage. The road block 3D-edged sidewall protects the tire from impact damage while enhancing the traction on snowy or muddy roads.
There are four circumferential grooves with a zigzag block edge that effectively drains water from the surface of the tread and improves traction on all types of roads.
I also like the fact that the Laufenn X FIT AT has a wider tread design compared to other off-road tires which improve the grip and overall stance of your truck or SUV.
Laufenn

Winter Tires

Review
We all know that winter tires are expensive. But with the Laufenn I Fit ICE, you only pay half or two-thirds the price compared to other premium brands.
With a low price point, it is easy to dismiss the Laufenn I Fit ICE but this should not be the case.
In fact, despite the absence of a thorough test drive, I can honestly conclude that this tire delivers everything you can expect from a high-quality snow tire. Don't just take my word for it. I called a couple of friends from Canada to determine the cold weather performance of the Laufenn I Fit ICE, and they were clearly impressed as well.
The Laufenn I Fit Ice is a studabble winter tire. It is equipped with an advanced stud pin design that rearranges the studs into 16 different lines including the stud lines on the center tread blocks. This unique design greatly improves stability and grip on extremely challenging snow-covered roads.
This tire is also equipped with a plethora of absorbing holes on the tread blocks. Those holes are used to absorb slush and water so the treads can get a better grip on the road. The 3D claw-shaped edge design on the center blocks are also designed to improve grip.
The Laufenn I Fit ICE is manufactured using a high-grip silica winter tread compound that is specifically formulated to cope with sub-zero temperatures without compromising traction on dry roads. Constructed using a pair of wide steel belts, high-hardness bead filler, single strand bead wire, and an equilibrium carcass line, this tire offers superior wet traction and greater sidewall stiffness for enhanced durability.
The Laufenn I Fit ICE is good for sedans, sports coupes, small crossovers, and minivans. The folks up North complained about the lack of traction on cold and dry surfaces, rapid tread wear, and lack of grip at higher speeds. But for the price, it is hard to ignore the value and performance of the I Fit ICE.
Conclusion
The common denominator in this Laufenn tires review is obviously the price of admission.
All of the Laufenn tires we tested were priced lower than the top brands, but all of them were able to put up a good fight and were actually better in some aspects (better ride comfort with less road noise).
If you are looking to save cash on a brand new set of tires for your car, truck, or SUV, you should definitely take a closer look at Laufenn's selection of affordable tires.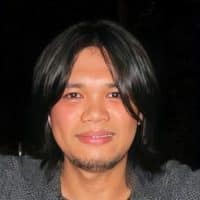 Alvin Reyes has expertise in automotive evaluation. He collaborated with famous newspapers and is still making efforts in tire review for DrivingPress.com