Unlike other cheaper alternatives, Lion Sport tires are not a renamed or rebadged version of a popular tire maker. Lion tires are distributed by Linglong Americas Inc. and are a subsidiary of the Shandong Linglong Tire Company based in Zhaoyuan City in the Shandong province of China.
Yes, Lion tires are designed and manufactured in China. Like most Chinese brands, Lion tires are a more affordable substitute to more expensive brands such as Goodyear, Michelin, and Bridgestone tires. But does the low price come with certain compromises that may affect the ride comfort and overall performance of your ride? Hopefully, this 2017 Lion Sport tires review will provide the answer.
The Chinese are known for many things, but are they good at making tires? Linglong Tire is one of the biggest tire makers in China with global sales reaching $1.5 billion in 2016. The company is also an OEM supplier of tires for Volkswagen, Ford, GM, and Fiat-Chrysler. If this is not enough proof that Lion Sport tires are a valid choice, think about this: Linglong is the first tire company in China to establish an indoor noise and rolling resistance laboratory to test their tires. The company has already earned over 300 domestic and international patents for their tire designs. Sounds good, right?
Why Choose Lion Sport Tires?
Lion Sport tires have an incredibly affordable price and are a solid choice for value-conscious consumers. This brand is competing with other affordable brands such as Nexen, Laufenn, and Lexani tires.
All Lion Sport tires are accompanied by either a 40,000 or 50,000-mile warranty. This is a bold claim since other brands do not offer the same lengthy warranty.
I have a colleague who bought a used 2016 Dodge Charger V6 sedan. The first thing that he noticed before purchasing the car was the Lion Sport high-performance tires. He has no idea about the brand other than the fact that the tires are made in China. He told himself that he will replace the tires after a couple of months since the rollers were still relatively fresh. You know what, his Charger still has the same tires as of this writing because he never found a reason to replace them.
Lion Sport Tires Review
Lion Passenger All-Season Tires
Lion Sport HP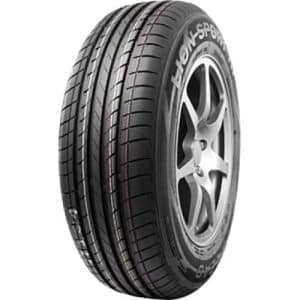 The Lion Sport HP is classified as a high-performance all-season tire designed for passenger cars.
This tire is equipped with a wide circumferential groove that quickly dissipates water to enhance traction on wet roads. This tire is also engineered with solid shoulder tread blocks to increase traction, stability, and steering response on dry roads.
My test vehicle is a 2014 Mitsubishi Mirage fitted with 15-inch Lion Sport HP tires. I have driven this particular type of car many times before. If there is one thing I don't like about early models of the Mirage is the lack of NVH tuning. If you install a bigger set of 16 or 17-inch wheels and tires, the tire roar can be quite bothersome especially on the highway.
I was quite surprised that the Lion Sport HP tires were rolling with very minimal tire roar in city driving.
In fact, the tires felt exactly like the stock Bridgestone Eco tires albeit with a bit more traction and grip. As I sped on the highway, there was a bit of tire roar creeping inside the cabin, but this is only evident as you approach higher speeds. Overall, in terms of comfort and ride silence, the Lion Sport HP gets good marks in my book.
Traction and braking on dry roads will instill more confidence to the driver, while wet weather traction is also commendable. The owner of the Mirage is a city dweller who occasionally drives cross-country for business, and he pointed out the average tread wear on the Lion Sport HP tires. He's not saying that the tires were wearing out faster than the usual, but it wasn't the best either.
If you have a humble compact or subcompact, you should give the Lion Sport HP tires a second look. Oh, and this tire comes with a 40,000-mile limited warranty.
Lion Sport GP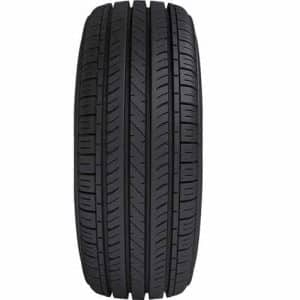 The Lion Sport GP is an all-season passenger car tire. If all you want is an affordable tire that can replace the OEM rollers fitted in your sedan, then you should consider the Lion Sport GP.
Featuring wide circumferential grooves and an all-season tread design, this tire delivers good traction and handling on both wet and dry pavements.
The Lion Sport GP is also equipped with an optimized tread pattern that is designed to reduce road noise at highway speeds.
The sad part is I was unable to acquire a test car fitted with the Lion Sport GP. Based consumer claims from my favorite tire dealer, the Lion Sport GP is a solid alternative as long as you don't mind a bit of noise as you approach aggressive speeds.
This tire is also equipped with a 50,000-mile limited warranty to give you added peace of mind.
For the price, the Lion Sport GP is worthy of consideration.
Lion High-Performance Tires
Lion Sport UHP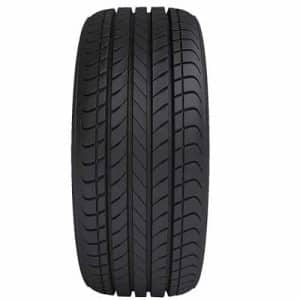 Don't be fooled by the conservative tread design of the Lion Sport UHP. This is an ultra-high performance tire designed for sedans, sports coupes, and small crossovers.
The Lion Sport UHP is fitted with a reinforced tread block to deliver stable and precise handling along with even tread wear. This tire is also engineered with a solid center rib to provide accurate steering response in both wet and dry roads.
The Lion Sport UHP is constructed using an enhanced UHP tread compound to deliver superior traction. The tire is also equipped with a rim flange protector to safeguard your wheels from harsh curb damage.
I got the chance to test drive a mildly tuned 2013 Mazda Miata MX-5 fitted with 15-inch aftermarket lightweight wheels and Lion Sport UHP tires.
The proud owner of the Miata was an older gentleman who regularly indulges in track days every other week. He told me that the Lion Sport UHP tires are his choice for the street. He installs a different set of wheels and tires when racing on the track.
What he particularly loved about the Lion Sport UHP are the dry and wet weather capabilities and the ride comfort.
I hopped inside the Miata to find out. True enough, the Lion Sport UHP was a silent cruiser on the highway, even with the top down. I also drove the Miata on tight city streets and the ride comfort was also commendable, although I did notice that the tires were a bit noisy when traversing over rough patches of tarmac.
I asked the owner of the Miata about the tread wear. He told me that he did notice a bit of accelerated wear, although he is the type of person who drives aggressively.
In my opinion, the tread wear is something that you can live with since the Lion Sport UHP is pretty cheap by modern standards.
Drive it appropriately, however, and you will find no reason to claim the 40,000-mile limited warranty of the Lion Sport UHP.
Lion Truck and SUV Tires Review
Lion Sport A/T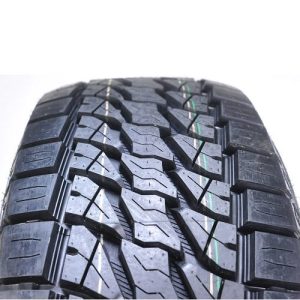 The Lion Sport A/T is an all-terrain tire designed for light pickup trucks and sport-utility vehicles.
This tire is equipped with an all-terrain tread pattern that delivers solid handling, traction, and grip on any type of terrain, whether on loose gravel, dirt tracks, wet roads, or snow.
Since this is an all-terrain tire, the Lion Sport A/T features sidewall protectors located on the shoulders to deter cuts and surface abrasions inflicted by harsh terrain. This feature is also designed to increase traction on loose surfaces such as sand or light mud. The tread is also equipped with micro grooves so you can confidently forge on wet, slippery, or snowy terrain.
My test car is a 2015 GMC Canyon Extended Cab fitted with Lion Sport A/T tires. The location of the test drive was far from the reaches of the nearest trail road, so I had to content myself with testing this tire on the city and the highway.
The tires were smooth and quiet on city streets. Unfortunately, the same can't be said when traveling on the highway since the Lion Sport A/T was a bit noisy at speeds above 60 mph.
Dry traction was pretty impressive, and the ride comfort was also good considering the aggressive tread design. There was a bit of rain as we approached the interstate and the Lion Sport A/T was unfazed by wet roads and small water puddles. However, I did notice that the steering was a bit numb on low speeds but I guess this has something more to do with the inherent characteristic of the GMC Canyon.
I was a bit unpleased that I didn't get the chance to test the tires in a proper off-road setting. But considering the on-road manners, aggressive design, and price of the Lion Sport A/T, this is a tire that deserves more than a second look.
Lion Sport H/T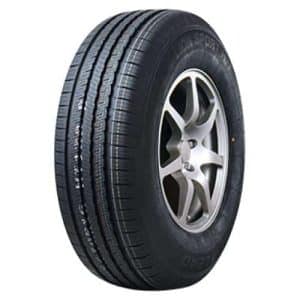 If your truck or SUV is more of a highway warrior rather than an all-out off-road machine, you should consider the Lion Sport H/T.
Featuring wide circumferential grooves and micro grooves on the tread design, the Lion Sport H/T is designed to effectively disperse water from the treads for enhanced traction in the wet or snow. It is also formulated using a tread compound that is designed for superior traction and grip on both wet and dry roads.
I was handed the keys to a 2015 Toyota Highlander V6 fitted with stock wheels and Lion Sport H/T tires.
The first thing that I noticed was the silent ride. It was also pretty comfortable considering the fact that I was driving over rough patches of asphalt. This comes as no surprise as highway terrain tires should be more quiet and comfy than an all-terrain tire.
Traction and handling on dry roads were also a revealing aspect of the Lion Sport H/T. I guess this has something to do with the solid shoulder tread block that improves handling and steering response. Wet weather performance was also top notch. The Highlander managed to stop in time as I was cadence braking to avoid an obstacle while driving on rain-drenched roads.
The owner of the Toyota Highlander is originally from Colorado, so I naturally asked him about the performance of the Lion Sport H/T in cold weather. He told me that the tires were average on icy roads, but traction was minimal on snow-covered pavement. I was also told that the tires were wearing out a bit faster than usual especially if you do a lot of high-speed cross-country jaunts.
The Lion Sport H/T may be lagging behind in terms of popularity, but this is a good choice for SUV owners who want to save money on a brand new set of highway terrain tires.
This tire is also backed by a 45,000-mile limited warranty.
Conclusion
There is a lot to like about Lion Sport tires. It has a low price, it comes with a solid warranty, and it is made by one of the largest tire manufacturers in China. Although the tires have a rather conservative tread design, I found out in this 2017 Lion tires review that there were no compromises made in terms of all-weather traction despite the bland appearance.
I have to admit that I was a bit impressed with the road manners of Lion Sport tires. The brand may not be as popular nor does it have a valid racing pedigree, but it shows that the rest of the world is definitely catching up when it comes to tire technology, design, and performance.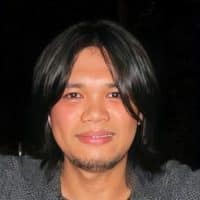 Alvin Reyes has expertise in automotive evaluation. He collaborated with famous newspapers and is still making efforts in tire review for DrivingPress.com