Firestone Destination LE2 Review & Rating
Dry

90%

90%

Wet

90%

90%

Snow

75%

75%

Comfort

85%

85%

Noise

90%

90%

Treadwear

80%

80%

Overall

85%

85%
Let's start with the Firestone Destination LE2 review below, and see why this type of tire is extraordinary. The Firestone Destination LE2 is the SUV all-season, light truck tire that is the subsequent follower of LE. It can be noted that the price is reasonable, and the quality for this price is quite good.
In other words, the Firestone Destination LE2 is a good all-season tire, it is fuel-efficient, the wet performance is top-notch, the ride is comfortable, smooth, and pleasant, at an affordable price.
The engineers of Firestone Destination LE2 have put a great deal of effort for improving the design (which was already amazing), just to give us tires that are perfect for wet roads, as well as light layers of snow.
Firestone Destination LE2 Review: Features
The tread life of Firestone Destination LE2 is improved by the closed shoulder blocks, but also at the same time, they provide an excellent dry-roads performance.
With the curved slots, and zig-zag sipes in the tread, Firestone Destination LE2 becomes very good for any wet roads since it offers optimal handling as well as traction.
Primarily, the Firestone Destination LE2 is not designed for winter driving, however, it does its job when the winter conditions are light.
This tire is affordable, with perfected tread components, technology for sound reduction, as well as improved footprint technology, resulting in a quiet and incredibly pleasant steering and handling.
Firestone Destination LE2 Review: Test Drive
A few words on the handling
Firestone Destination LE2 got very high grades by users, because of the good handling in wet and dry conditions. Also, the high grades were for the tread lifespan, and comfort too.
The drivers claimed precision in the handling, steering, and breaking, and this tire performed great on curves, as well as sharp areas. The drivers also said this tire is good for curves and sharp edges because there is minor absorption of bumps by the thread, and the feeling is like "riding on exclusive, and very pricey tires".
Firestone Destination LE2 is very good on dry and wet roads. The handling is allright, and the cornering is good too, as we mentioned in the section above.
When driving with these tires, there is the feeling that they were well-made for wet roads. In dry conditions, the traction is a bit reduced, but not up to the point of not driving securely and with confidence.
However, you could notice a spin-out just a bit, if you start very fast from a certain stop.  Of course, the majority of people do not notice these things, but if you really are in a hurry after a red light, you will notice a slight spin.
Shoulder blocks of Firestone Destination LE2 are botched, and the ribs are continuous which only make better dry performance. On the other hand, the traction on sandy surfaces (off-road) is reduced.
Firestone Destination LE2 internally has a steel belt, located below the tread, and this assists in less punctures and a reliable quality.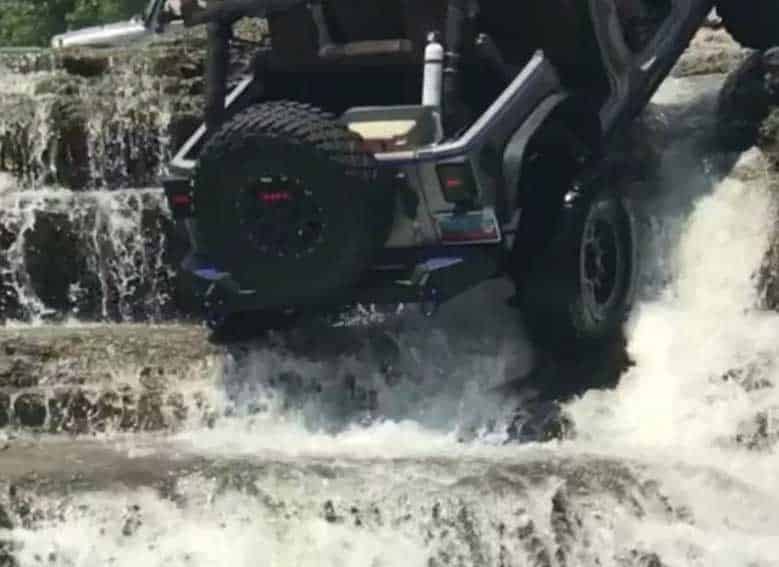 One thing that is remarkable about Firestone Destination LE2 is the design for wet driving and rainy conditions. The sipes are zig-zag and increase the whole sipe area, so there is a better contact with the wet road.
The tread slots that swoop also allow additional grooves, so the traction on wet roads is much better.
Firestone Destination LE2 is overall, a very good tire for wet and slick areas. Even at high speeds on a wet road, this tire grips the road excellently, so there is no need to worry for cornering or braking.
The tread design lessens the risk of hydroplaning as well.
This is the one factor where Firestone Destination LE2 kind of falls short. Yes, this is all-season type of tire, however in the winter, this means light snow only. The same slots and grooves that do well on wet roads, still manage to show some benefits for the driver on snow.
But, for very heavy snow, the effectiveness of these tires fades away, and it is not recommended to use them on icy roads. There isn't enough softness in the tread, and also the tire can harden when is very cold, so the traction could be lost.
On slushy conditions, the tire is somewhat fine, but remember, this is an all-season tire, and is not great for ice and heavy snow.
There is another thing that is a downfall in Firestone Destination LE2 – the noise you hear while driving. Mostly, people don't think these tires are too loud or noisy, so it all comes down to the vehicle you have, and the conditions you drive in.
The noise factor is a huge one for many people, especially if you drive often and on long commutes too. Those that have used the predecessor, Destination LE, will now be happier to know that the road noise is much lowered now.
The designers of Firestone Destination LE2, have developed the "5 Degree Noise Reduction Technology", so the hums are cancelled and not so extremely heard as before with the predecessors, due to the special sound waves for noise-cancelling.
Once you start the drive at 55mph or above, you can notice something like a hum. It is not extremely loud, but in high speeds, you can notice it. This tire is nevertheless, very affordable and good quality, so this little hum isn't really the ultimate worst thing here. The noise factor is not perfect, but Firestone Destination LE2 offers great comfort.
All small bumps and any vibrations are well-absorbed to result in a smooth driving experience. 
Firestone Destination LE2 is affordable, and surprisingly, it offers a good treadwear. It comes with a warranty, but this can vary (depending on the size, load index, and speed rating too).
If you think about buying these tires, check out the warranty first. The lifespan of the tread will always vary, and what kind of a driver you are, will also play a huge role. Not just this, but also where will you drive, or what will you tow and haul.
To keep the lifespan long and improve it even, always keep the tires balanced. You can do this when it is oil-change time, for example.
Furthermore, the interiror of Destination LE2 is wrapped with nylon, so the tire can keep a good shape all the time. In other words, the lifespan with these tires is somewhere between 30.000 and 50.000 miles.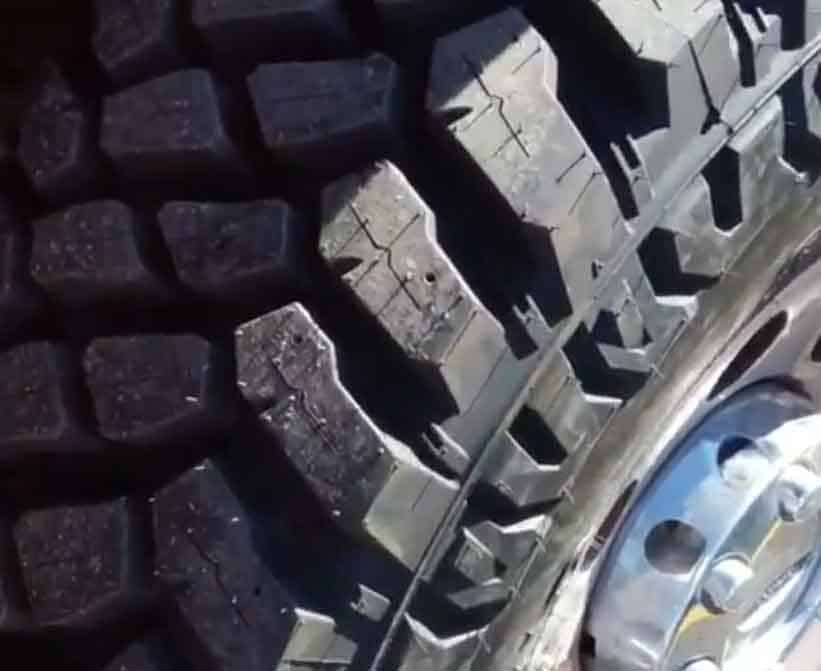 For fuel economy, this tire is good. In case you want to purchase new tires, such as LE2, you will notice more mileage, and pump savings too. Why? LE2 are very lightweight, and their tread component contains silica; it helps for fuel saving, and also it can even reduce the resistance of rolling.
Then, the value is just as good, since LE2 are affordable and have very good characteristics for the price they come with. Also, did we mention that LE2 are eco-friendly as well? Yes, you read it well.
For prevention of the tire tread wear which is uneven, the Firestone Destination LE2 designers made shoulder blocks that are notched, and they have ribs that are continuous – all of this resulting in good traction for the dry-season months.
This tire is steel-belt and radial, so it means that inside there are 2 belts of steel, just below the tread itself, placed over a poly cord.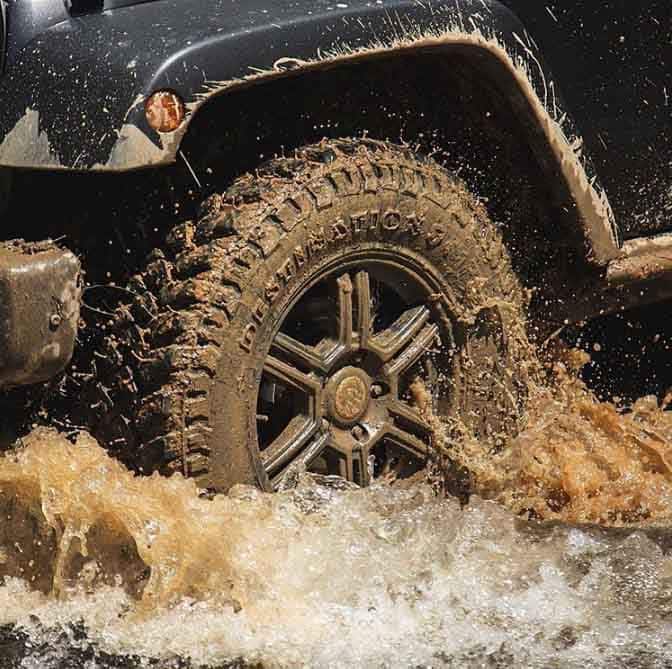 Firestone Destination LE2 Review: Conclusion
Overall, Firestone Destination LE2 has some very good traits, but also some flaws too.
For example, this tire is great for dry surfaces and it handles them pretty well. But, as time passes and it wears, it can lose some of the traction (when on dry surfaces), and during high speeds, expect a bit of a spin.
The ride with LE2 is comfy, but to mention the high speeds again, there is a bit of a hum sound as well.
The LE2 is best for wet and rainy weather, with flawless braking and traction too, and prevention from hydroplaning, so this wet performance is the best thing about these tires. The flaw of Firestone Destination LE2 is not being good for icy and heavy snow roads.
The lifespan of the tread could be better, but for the affordable price, LE2 is quite great! Just as they look, by the way.