Firestone Champion Fuel Fighter Review & Rating for 2023
Dry

90%

90%

Wet

85%

85%

Snow

65%

65%

Comfort

80%

80%

Noise

90%

90%

Treadwear

80%

80%

Fuel Efficiency

95%

95%

Overall

83%

83%
Firestone can boast with an impressive portfolio of tires for all-season usage, and some of them can even be compared with the best-of-the-best brands of those certain tire categories.
The good thing is that Firestone now offers the Champion Fuel Fighter, an all-season tire that is slightly more expensive than the other Firestone popular choice (FR710), but on the other hand, it had a better performance than that one in all aspects.
And what about the name Champion? It dates back to the previous century (the first half), of course when Firestone was among the top manufacturers of tires. So, when they decided to use this term again, it meant that they wanted to make their competitors a bit cautious of this tire type.
Of course, in order to rise above competitors, Firestone should offer good grip, braking in all conditions, as well as good traction. Also, these tires should be extremely silent, and long-lasting too (prefferably more than 5 years).
And this tire aimed for? Well, it aimed for all drivers who have passenger vehicles and want a very comfy ride all year long. Champion comes in several sizes, and they can be suitable for different types of vehicles. So, the main categoreis for Champion are compact and sub-compact cars, minivans, sedans (mid-size), coupes, and crossovers.
While Firestone Champion Fuel Fighter might fit a BMW 3 Series, or maybe a Lexus IS, it cannot give that familiar sporty feel once you are behind the steering wheel. It also doesn't offer extreme traction and noticeably good grip for these vehicles.
Firestone Champion Fuel Fighter Review
: Features
This is an all-season tire, it has a good and long treadwear, fuel efficiency is great, and the ride is pretty quiet and comfy. Also, Champion Fuel Fighter will last very long, with expected 70.000 miles of the treadwear warranty!
What is really noticeable at first is the technology. There is reduced rolling resistance, so this means the fuel consumption is lowered as well, and there is no side effect of this on the traction, grip, or braking. Here we have Fuel Fighter Sidewall Technology, optimizing the design for efficiency, but also there is the Fuel Fighter Steel Cord for more strength and 'light' feel of the tires. Exactly this technology benefited a lot from the Long-Link Carbon silica tread compound (the best one so far in the industry).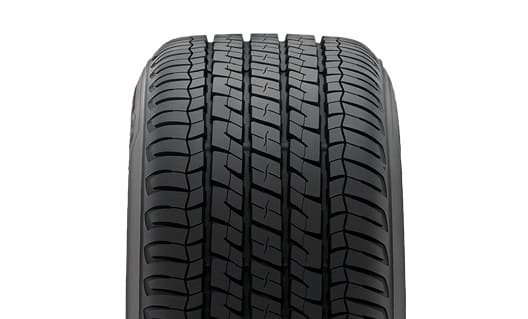 Now – tread design. It has good symmetry and the rotation is easy. Also, the tread is deep enough for great traction during wet and extremely wintery days! As far as maximizing the hydroplaning resistance goes, there are 4 grooves (circumferential) that help the water get channeled out easily. The snow traction tread is full-depth, and has biting edges too.
Just like all standard tires, Firestone Chamption Fuel Fighter has either one, or two-ply of polyester body casing, with two steel belts on the sides, and anylon that is spirally wrapped (Firestone Fuel Fighter Nylon Application) resulting in great fuel-saving. 
Firestone Champion Fuel Fighter Review
: Test Drive
The controlability with this tire is incredibly good due to the tread design. The ribbed pattern is symmetric, resulting in excellent responsiveness of steering as well as stability during the drive. This is crucially important because tires are the only thing between your vehicle and the road!
Firestone Champion Fuel Fighter has three center ribs for a close contact with the road at any time. Because of this, the steering is easier and faster, the responsiveness is 'sharper',  and more precise!
There is a closed-shoulder design of the tread that improves the maneuvering and cornering. With increased number of biting edges during any cornering, there is always better and safer maneuvering. 
This tire does not have the regular built-in wear indicators, but they have the 'penny test' for the depth of tread. While this test with inserting a penny in the grooves does work, it could be better to have a more modern technique now.
Then, Champion Fuel Fighter has excellent warranty; 5 year period, with 70.000 miles. Great for the price. Users claim the treadlife here is perfect, without noticeable issues.
Also, there is a lifetime of free alignments for the vehicle you have, but only if you use the Firestone tires, of course. 
The Firestone Champion Fuel Fighter comes in several sizes, and it is good for most crossovers, but for off-road, let's not rush with approvals.
The tire is primarily for roads, so any off-road track could have limitations, such as only 'light terrain'. This tire can be used well on gravel, however, without going over the speed limit.
Firestone Champion Fuel Fighter is good on dry roads, maybe not the best, but incredibly good. Firestone Champion Fuel Fighter gives a feeling of stability during high speeds, so it can be said this is great for the highways.
The traction is great too, and this goes for even more powerful vehicles. The best tires have the utmost best grip, however, Firestone Champion Fuel Fighter has amazing low-roll resistance, and amazing braking. While we are at it, this tire can enhance the saving of fuel by whole 5%.
So far, with Firestone Champion Fuel Fighter it is all good on dry roads, but for wet or slippery roads there is a bit of an issue. Don't take this the wrong way, this tire is completely safe for wet roads, but the thing is that other brands might offer better grip during cornering, or better hydroplaning.
There is great snow traction with Firestone Champion Fuel Fighter, because of the deep treads. However, the best ones in the business (for snow traction) are other brands, sadly.
But still, Champion Fuel Fighter is at least better at this than FR710, and to some extent usable pretty well, but this isn't enough for harsh winters (definitely not as primary winter tire option). If you live in extremely snowy regions, you would choose another tire.
Why do people get regular tour tires? They are comfy, and quiet. Firestone Champion Fuel Fighteris quiet when you go over bumps, even though it can be responsive on cornering. Even on the highway, it is quiet, right next to even more prestigeous brands. If you want comfort, this is it. 
The treadwear warranty for Firestone Champion Fuel Fighter is limited per 70.000, and this is in fact the longest warranty for treadwar of the Firestone tires. 
Firestone Champion Fuel Fighter has a tread warranty of 5 years, i.e., 70.000 miles. It also makes fuel economy much better by improving the gas mileage. It is good for your wallet in the long run.
And, when you buy Firestone Champion Fuel Fighter, you buy a piece of mind too – you won't be in the repair shop as often as you think; this tire comes with many warranties and guarantees. It was designed to last a very long time as we said, and the footprint is highly optimized, so you get the most of every fuel drop. This is why the name of this tire is as it is, Fuel Fighter, because of this amazing feature. It combines the construction that is lightweight, with the optimized compound, so the result is lowered fuel intake of the vehicle.
This design of such a construction and compound makes the traction much better by easing off some of the pressure off the tires, which means the rolling resistance is reduced (rolling resistance is the pressure of driving, and it determines how much energy the vehicle withh need to be in motion). And yes, these tires are eco-friendly, since they reduce the rolling resistance, lower the need for fue, and give a great eco-friendly performance.
For the first 5 years, the workmanship and materials are warranted, and there is even an option of free replacement as well. If you are not happy with these tires, you can be refunded or even exchange them.
Firestone Champion Fuel Fighter has an amazing technology. This touring tire has a warranty covering 70.000 miles of treadwear, and again, this is the longest warranty of treadwear by this brand, for this particular tire.
Firestone Champion Fuel Fighter Review
: Conclusion
There are some disadvantages to Firestone Champion Fuel Fighter, but it is not such a huge deal. Regarding the price, this is quite good, not the cheapest, or the most expensive. When compared to other brands of the same price, it is good.
The disadvantages are the grip during snowy and wet conditions, and the traction too. However, in general, this tire is reliable, very safe, and comfy too. Also, it saves up on fuel, which is an excellent thing. If you look for regular touring tires, Firestone Champion Fuel Fighter is a great choice.
Pros
Good for dry roads

Quiet ride

Long-lasting treadlife

Fuel-saving
Cons
Not best at wet roads

Not great for snowy/winter conditions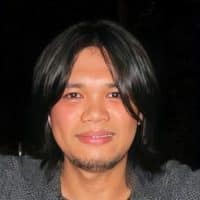 Alvin Reyes has expertise in automotive evaluation. He collaborated with famous newspapers and is still making efforts in tire review for DrivingPress.com