Continental SureContact RX Review & Rating for 2023
Dry

95%

95%

Wet

90%

90%

Snow

75%

75%

Comfort

90%

90%

Noise

80%

80%

Treadwear

90%

90%

Overall

90%

90%
Continental Offers & Rebates AVAILABLE
DiscountTire.com: Receive up to $50 in Prepaid Mastercards by Mail with your purchase of tires and/or wheels with your Discount Tire credit card.
Valid thu 04/30/19 >> Learn more
TireRack.com: 6-Month Special Financing† on Any Tire Rack Purchase of $250 or More
 Valid thru 05/15/19 >> Learn more
The Continental SureContact RX is a premium ultra-high performance tire that offers longer wear and a quieter ride. It is a sporty tire that inherited some of the attributes of a touring tire. In this review, we took the Continental SureContact RX tires for an extended spin. This gave us the necessary driving time to find out if the SureContact RX is better than other performance tires with a higher price tag.
Our test vehicle for this Continental SureContact RX review is a 2015 Audi A4 equipped with a 2.0-liter turbocharged four cylinder engine, eight speed automatic transmission, and Quattro all-wheel drive. Our test vehicle came fitted with stock 18-inch wheels and a set of Continental SureContact RX tires. The owner of the Audi told us his old Goodyear tires were great for all-season driving, but the tires had a tendency to emit a lot of tire noise as the tread wears out. The tire dealer recommended the Continental SureContact RX tires and he never looked back. In fact, this is the second set of SureContact RX tires on his Audi.
Continental SureContact RX review: Features
The Continental SureContact RX is constructed utilizing SportPlus RX Technology to offer advanced levels of traction on slippery and snowy roads while enhancing grip on dry and wet surfaces. The tire is also engineered to offer a more direct and precise steering feel for better handling and stability in high speed driving.
The unique thing about the Continental SureContact RX is not the built-in QuickView Indicator that allows you to verify the alignment of the wheels, but it's the traction teeth in the pattern grooves. This design will increase the biting edges of the tire to provide additional sipes to improve braking, acceleration, and cornering on any type of road including snow and ice.
The great thing about the Continental SureContact RX is the high-strength 2-ply sidewall construction. This will not only increase the comfort and refinement levels of the tire, but it also absorbs the impact if you drive directly through a pothole. We were able to witness this firsthand as we drove our test vehicle in the city.
Continental SureContact RX review: Test Drive
Our Audi test vehicle is in excellent shape. We hopped in and drove like demons. The car had a smooth and controlled ride and handling was also excellent thanks to the Quattro all-wheel drivetrain. However, like most Audi cars, our A4 has a tendency to understeer if you attach a corner at higher than average speed. Other than that, we have no complaints. This car is superior to other Japanese compacts and it remained stable even as we approached silly speeds on the highway.
I have nothing bad to say about the Falken Ziex ZE950 when it comes to dry performance. The tires gave me the confidence to speed ahead and execute quick maneuvers without worrying about the tires losing traction. I felt tremendous amounts of grip was ever present I cornered the X3 like I was in a Subaru WRX. Braking also felt good since I was able to stop the X3 abruptly without feeling the tires slide on the harsh concrete.
It's the same story on wet roads. The tires remained calm and composed even as we threw the vehicle to a tight corner in the wet. We would have second thoughts if we were rolling on an ordinary set of all-season tires, but the Continental SureContact RX are far from ordinary. Braking power remained strong and consistent even over slippery tarmac. High-speed stability over wet roads was also top notch and confidence-inspiring to say the least.
The standard Quattro all-wheel drive system in our test vehicle allowed us to drive a bit more aggressively over snow covered roads. The Continental SureContact RX tires were able to forge over snow and ice without losing traction. We even traversed over moderately deep snow and the tires obliged gracefully. But if you want to drive over severe winter conditions, you better upgrade to a better set of winter tires.
I was particularly impressed with the long-distance riding comfort of the Continental SureContact RX tires. The 2-ply sidewall construction worked wonders as the tires absorbed small bumps and road irregularities while still maintaining traction. The tires were also magnificent in the city. Potholes and humps can be attacked with reckless abandon as long as you're traveling at an appropriate speed.
The Continental SureContact RX were pleasantly quiet despite the high-performance aspirations. Other performance tires will give you better grip in exchange for mediocre tire wear and more road noise, but the SureContact RX begs to differ. Mind you, there are other tires that can offer a more silent ride than the SureContact RX, but few can offer this without compromising all-weather traction and handling.
The owner of our test vehicle replaced his last set of Continental SureContact RX tires after 65,000 miles. This is not bad given the relatively affordable price of the tires. The SureContact RX is a tad more expensive than comparable Goodyear or Toyo tires, but it will certainly give Michelin tires a serious run for the money. The QuickView Indicator on the tires will tell you if the vehicle needs an alignment and will help prolong the life of the rubber. I'm a firm believer that all tires are capable of lasting a longer time provided that all steering and suspension components are checked prior to installing a new set of rubber.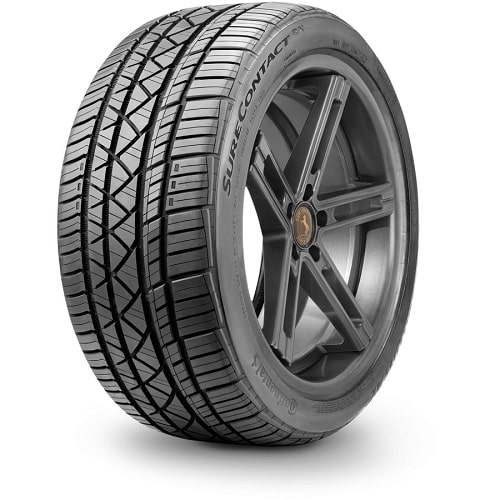 Searching for a high-performance tire that delivers all-weather traction and a comfy ride? The Continental SureContact RX is worthy of consideration. It offers advanced levels of grip on dry, wet, and snowy roads and remains quiet and composed even as the road turns harsh.
This tire is available in:
Luxury or sport sedans/coupes/sporty crossovers, 16" to 20", Ultra-high performance, All-season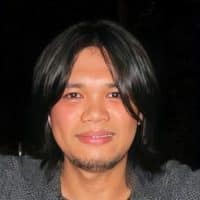 Alvin Reyes has expertise in automotive evaluation. He collaborated with famous newspapers and is still making efforts in tire review for DrivingPress.com