Uniroyal Tiger Paw Touring Review & Rating for 2023
Dry

95%

95%

Wet

90%

90%

Snow

85%

85%

Comfort

90%

90%

Noise

85%

85%

Treadwear

90%

90%

Overall

90%

90%
That is exactly what the Tiger Paw Touring attempts to achieve. An all-season tire for compact cars, coupes, crossovers, and sedans, the main traits of this tire are great durability, high levels of comfort, all-season traction, and (you guessed it) a low price point. 
If you look closely, you might notice that all these qualities are highly sought-after, especially by drivers whose daily routine takes them on a highway. In theory, then, the Tiger Paw Touring offers everything to force the passenger cars' owners to take notice.
Unfortunately, the reality is a little different. While this tire performs brilliantly on dry roads, its performance on wet surfaces does harm to its claim of being an all-season tire. Read on to find out why we think that's the case.
Uniroyal Tiger Paw Touring Review: Features
What is it that differentiates this tire from other all-season models? To answer this question, we begin our review of the Uniroyal Tiger Paw Touring with a glance at its features. Once we have discussed them in detail, only then we'd take it for a test drive to see how those features translate in real-life.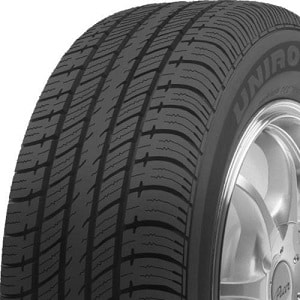 Technologies
In case you were wondering, the fact that this model weighs lightly on your pocket doesn't mean that it doesn't have its fair share of high-end features. Uniroyal has equipped the Tiger Paw Touring with at least two technologies that set this tire apart from other budget all-season models.
Tru-form technology: What this technology does is force the tire to uniformly distribute its stress along with the points where it makes contact with the road. That, in turn, results in a solid shoulder structure, which helps this tire provide brilliant grip on both dry and wet pavements.
Dura Shield technology: While the Tru-form technology reinforces the tread of this tire, the Dura Shield construction reinforces the steel belts. It also provides the tire with a heavy gauge line and insulating belt edge strips to make it more durable.
Three Speed Ratings
Similar to other all-season tires that you may find on the market, the Tiger Paw Touring isn't a one-trick pony. Different sizes of this tire come with different speed ratings to make sure that they could attract a wide base of drivers.
T Rating: Tires that come with T rating have a maximum speed limit of 118mph. To give you a perspective of how huge that rating is, consider this: only three ratings (two of which you'd see on other sizes of this tire) can better that speed limit.
H Rating: Assuming your local laws allow you to practically drive your car at breakneck speeds, you need the Grabber HTS tire with H-rating, which enables this all-season model to maintain an eye-watering speed of 130 mph.
V Rating: If you are one of those drivers who believe in the maxim that the paddle should always be at the metal, the 149mph speed limit, which V rating provides this tire with, would allow you to realize all your speed-related goals.
Treadwear indicators
All Uniroyal tires come with indicator bars at 2/32'' of remaining read. When these tires become visible on any section of your tire – or when the tread wears all the way down to 2/32'' – it's a sign that the tire needs replacement.
However, if you aren't sure where to find them, there's always the option of having your vehicle inspected by your local Uniroyal tire retailer. They have a tread depth gauge which such authorized retailers use to measure your tire's remaining tread. 
Uniroyal Tiger Paw Touring Review: Test Drive
How well does this tire perform on the dry tarmac? Does it slip on wet pavements? Can you trust it to carry you safely on a road buried under feet of snow? To answer all these (and more) questions, we took the Tiger Paw Touring on a test drive. Read on to know more about how it performed.
Regardless of the size which may fit your vehicle, all Tiger Paw Touring tires come with either 65,000 miles or a 75,000-mile warranty on their treadwear. Know why that's the case? Well, that's because of the Tru-form technology we discussed earlier.
A tire's treadwear goes south when there are some points in the tread which experience more pressure (stress) than others. The Tru-Form technology, meanwhile, doesn't allow this to happen. It evenly distributes the tire's pressure to prevent the buildup of any stress points in the first place.
Then comes the Dura Shield technology. As stated earlier, it reinforces the tire's steel belts by supplementing them with a heavy gauge inner liner. Even if you frequently travel on poorly built roads, both these features would ensure the tire maintain its optimum shape, thereby making it durable.
When we're gauging the dry performance of any tire, we always have a four-pronged criterion: braking power, traction, cornering, and high-speed stability. Impressively for a budget tire, the Tiger Paw Touring ticked all these four boxes with aplomb.
Even when you're driving it at its speed limit, the tire would continue to provide ample grip when cornering. Perhaps that's why we had no problems with its braking, though each driver has their own style and there might be some of you won't like its huge traction.
This tire performs so supremely on dry roads, in part, due to its shoulder tread block design. It empowers the tire's external blocks to stay rigid under pressure, thereby improving its performance. Similar is the case with this tire's braking power which relies on its friction to remain exceptional.
Uniroyal was particularly concerned when designing this tire for wet surfaces. The reason we're aware of this fact is that its full depth channels didn't allow us to draw any other conclusion. Even when you're driving through deep puddles, they make sure that the tire's contact with the road remains optimal.
Perhaps that's why we didn't experience hydroplaning when driving this tire under the rain. Its well-rounded channels adequately feel water through its circumference, to make sure it stays in contact with the ground, thereby removing any chances of any untoward incident.
Reasonable but not amazing. That's the impression we had when we drove this tire in light, compressible snow. Since it is a little softer than your average all-season tire, the Tiger Paw Touring has that flexibility which you need in winter conditions.
Its center channels, meanwhile, are wide enough to physically grip the ground in conditions where other summer tires would falter. Still, it's worth remembering that you aren't looking at a full-blown snow tire here – those which have indents dotting the entire circumference.
Rather, the best these tires can do is to get you safely across roads that are blanketed with soft snow. Increase the rate or concentration of the snow, and we won't recommend taking out these tires for a drive.
What do you expect from a tire which is made of soft and compressible rubber? Before you answer this question, consider this piece of information: the tire has many large blocks to make sure it maintains its contact with the road at all times.
If you have taken some time to process the information, you might arrive at the same conclusion as we did after driving them: the Tiger Paw Touring doesn't make for a hugely comfortable ride. That means that the passengers should be ready for a slightly harder ride.
In other words, you'd always get a tire that operates more quietly (and smoothly) than this one. Though, those tires would always fare worse in snow and rain, provided they are available at the same price as the Tiger Paw Touring.
Uniroyal Tiger Paw Touring Review: Conclusion
All in all, the Uniroyal Tiger Paw Touring is a dependable all-season tire that can hold its own under most scenarios. From dry pavements to snow-laded tracks, this tire won't force you to consider an alternative. However, if you want to take advantage of its all-track utility, you should be prepared in your mind for a slightly harder ride.
Pros
Provides great traction in most weather conditions

Huge range of sizes makes it compatible with most vehicles

Sturdy; can withstand a maximum load of 1,477 pounds

Extremely durable and comes with a long warranty
 Cons
Not the most comfortable or quiet tire on the market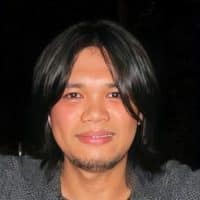 Alvin Reyes has expertise in automotive evaluation. He collaborated with famous newspapers and is still making efforts in tire review for DrivingPress.com