Our Kenda tires review is perfect for the value-conscious car owner who is dealing with a tight budget. We all know that replacing an entire set of tires will probably cost an arm and a leg, but not if you know what type of tires to buy.
It is foolish to pay the extra money for a set of ultra-high performance tires if you are constantly behind the wheels of a Pontiac Aztec. I'm not saying the Aztec doesn't deserve to be fitted with ultra-high performance tires, but you get the picture.
Back in the not so olden' days, consumers were not given the type of choices that we have today. The same can be said for tires. This is where Kenda tires shine the most. They offer the assurance of driving safety and above-average performance for the same price as dirt-cheap Chinese-made tires.
Kenda tires were established in 1962 in Yuanlin, Taiwan. The brand started making motorcycle and scooter tires in 1970 and proceeded to manufacture lawn and garden tires in 1978. The brand added trailer tires to their repertoire in 1983 and established their headquarters in Columbus, Ohio, USA in 1991. Kenda started making passenger car radial tires in 2001 and established a venture with Cooper tires in Kunshan, China in 2004.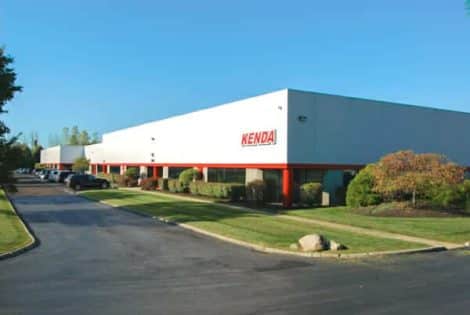 What makes Kenda tires stand out is the price and the tread design. Now, I am aware that judging tires based on looks is similar to judging a sloth by how fast it can sprint from point A to point B, but it is hard to deny the fact that a good-looking set of tires can dramatically improve the visual appeal of any type of vehicle. It's good to know that tread design was not sacrificed for the glory of accomplishing a lower price tag if you choose Kenda tires. But the looks and the price are just the tip of the iceberg for this Taiwanese brand.
Why Choose Kenda Tires?
Above-average performance
Kenda tires may be cheap, but they can perform better than lesser known tire brands for almost the same price. Yes, they are not as good as similar families of tires from Continental or Michelin, but they can deliver elevated levels of wet and dry performance with acceptable wear characteristics.
Affordable price. Kenda tires are a budget-friendly alternative that will retain the safety and drivability of your vehicle. You can buy a new set of quality Kenda tires starting at $45 to $50 each, which is a significant bargain in the competitive world of tire manufacturing.
Kenda offers a surprising number of tire models for every make and model of car, truck, minivan or SUV. Of course, you can't compare it to the varied offerings of Michelin, Hankook, or Bridgestone, but it's nice to know that Kenda was kind enough to design different tires for various driving needs. trucks.
Where are Kenda tires made
Kenda Rubber Industrial Company is a manufacturer of pneumatic tires in Taiwan since 1962 with manufacturing facilities in Taiwan, Mainland China, Vietnam, and Indonesia.
Our Kenda Tires Review