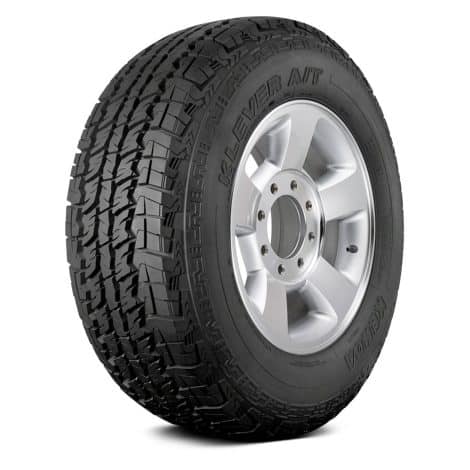 There was a bit of confusion when I was creating this Kenda Klever A/T review. First off, the Klever A/T is not offered in the official US website. The only Kenda Klever tires that are available for light trucks are the Klever S/T, Klever H/P, Klever M/T, and the Klever H/T2.
Based on the features of the Kenda Klever A/T, I found out the Klever A/P is the nearest basis for comparison among the Klever family of tires. Both the Klever A/T and Klever A/P are hybrid tires designed for all-terrain use. However, the Klever A/P is a bit less rugged and subdued compared to the Klever A/T. Since I found it difficult to find a test vehicle fitted with the Klever A/P, this review will be focused on the Kenda Klever A/T all-terrain tire.
The Kenda Klever A/T is an all-terrain performance tire designed for light pickup trucks and rugged sport-utility vehicles. But unlike other all-terrain tires, the Klever A/T is also designed to be a bit more refined on the highway. Where other A/T tires are raucous and stiff on paved roads, the Klever A/T begs to differ since Kenda knows that you won't be perpetually driving your SUV on challenging off-road terrain.
This all sounds great, right? Wait until you hear the price. You can expect to pay approximately $120 to $130 for each tire if you choose the Kenda Klever A/T. That's more than half of what you would normally pay for a more expensive all-terrain tire. For all intents and purposes, it is easy to assume the Kenda Klever A/T as the bargain of the century in the all-terrain category, but what's the catch?
Those were the things running in my mind as I prepared for this Kenda Klever A/T review. I was fortunate enough to acquire a 2011 Honda Pilot Touring SUV. The Pilot is fitted with stock 17-inch wheels and Kenda Klever A/T tires. From the looks alone, my test vehicle was transformed from a refined family cruiser to a capable off-road machine courtesy of the rugged design of the Klever A/T tires.
Features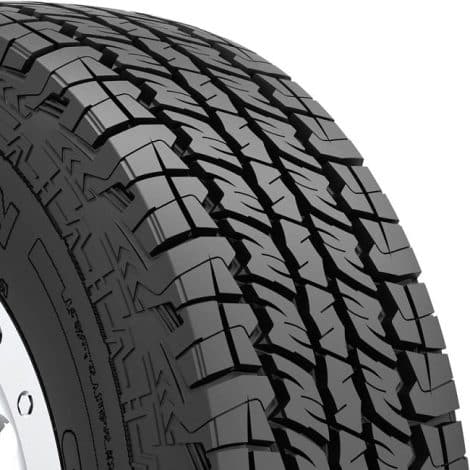 The Kenda Klever A/T KR28 is built for toughness and subdued refinement. It is equipped with a chunky symmetrical tread design with deep sipes to improve traction, grip, and cornering on all types of roads, whether dry, wet, or snowy. The tire is also equipped with four wide circumferential grooves and a staggered tread design to avoid hydroplaning, aquaplaning, or a general loss of grip on slippery or muddy surfaces.
The tire is constructed using dual steel belts to promote a quiet ride and longer wear. The sidewall is constructed with a 3-ply design to enhance the toughness of the tire. This feature is also designed to resist punctures and cuts as you crawl over unforgiving terrain. The tire also benefits from a protective rubber covering on the outside layer to improve air retention and prevent significant losses in tire pressure.
Test Drive
My test vehicle is equipped with a 3.5-liter SOHC V6 gasoline motor with Honda's proprietary cylinder deactivation system. With 250 horsepower and 253 pounds foot of torque on tap, I was looking forward to bit of minor off-roading with tons of highway driving in between.
Dry Traction
I have nothing bad to say about the capabilities of the Kenda Klever A/T KR28 on dry conditions.
The tires simply felt relentless as I sped on the highway and made a sharp left towards a rough patch of trail covered with grass and loose gravel.
The feeling of security was obvious as the tires made me feel the Pilot can forge over any type of terrain, barring deep mud and waist-level river crossings.
The tires also felt great on paved roads. Acceleration, braking, and handling was top notch.
Mind you, the tires are not built and designed for performance driving at high speeds, but they are more than capable for the task.
Wet Traction
I never felt the tires skipped a beat as I sped on a wet patch of highway. Although braking distances were significantly longer on wet roads, the tires felt they can handle more than just a slight drizzle.
I was able to test the Kenda Klever A/T KR28 on muddy roads with loose dirt and sand and the results were terrific.
Again, the tires gave me a feeling of security which dramatically increased my driving confidence when it comes to driving on varying road terrain.
Snow Traction
The Kenda Klever A/T KR28 tires also felt marvelous on snowy roads. The tires can handle up to 3 or 4 inches of deep snow without missing a beat.
Of course, you will need to apply light throttle pressure and judicious steering to navigate over deep snow. But again, the tires made me feel safe and secure as I was driving over a blanket of snow-covered roads.
Comfort
Since the Kenda Klever A/T KR28 is a cross between a mud tire and a touring tire, I was expecting the tires to be a bit more comfortable on the highway.
And you know what, I was right! I'm not saying the tires are more comfortable than a proper set of touring tires, but the tires felt smooth and comfortable despite the rugged tread design.
Noise
Surprisingly enough, the Kenda Klever A/T KR28 tires had low levels of noise and roar on smooth pavement, even at higher than average speeds. The tires were not whisper quiet, but they weren't aggravating either. Road noise is relative to your speed. The faster you go, the louder the tire roar.
Treadwear
I knew that Kenda had to make some sacrifices to come up with a highly competent hybrid all-terrain tire. The tires fitted to my test vehicle were approximately 7 months old and have traveled a course of 4,000 or so miles since then. There were traces of wear on all four tires and some of the sipes were shallower than they used to be.
Conclusion
In a surprising turn of events, the Kenda Klever A/T KR28 performed flawlessly in the entire duration of my test drive and review. If your SUV needs a refined set of affordable all-terrain tires, the Kenda Klever A/T KR28 should be on top of your list.
Our list of Kenda Tires Review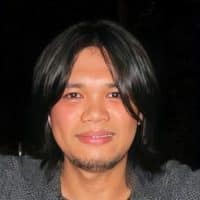 Alvin Reyes has expertise in automotive evaluation. He collaborated with famous newspapers and is still making efforts in tire review for DrivingPress.com