I was a bit skeptical when creating this Douglas tires review. There was a shortage of information regarding the brand, and people had mixed reviews about the performance and durability of Douglas tires.
In order to provide a comprehensive and honest review, I did a lot of research regarding the brand. As fate would have it, I didn't find much. There were still a lot of unanswered questions that needed further clarification. My advice to you is to take this review with an open mind and an open wallet because if there's one thing good about Douglas tires, it's the rock-bottom price.
Douglas tires are a budget alternative to other expensive brands. You can spend anywhere from $300 to $500 on a decent set of tires. With Douglas tires, this is not the case. You can replace all four tires in your vehicle for around $200 or less and still have enough change for a tall Mocha Frappuccino.
Douglas Tires – The Brand
Douglas tires are exclusively distributed by Walmart. This means that Douglas tires are only sold at Walmart stores. According to Senior Manager of PR and Brand Reputation at Walmart, Douglas tires are a proprietary brand to Walmart produced by a leading manufacturer of tires.
Upon further research, I was able to find out that a US Federal Trademark Registration was filed for the Douglas brand by the Goodyear Tire and Rubber Company on the Friday of August 14, 1992.
Ah, the plot thickens. Does this mean that Douglas tires are the result of an agreement or collaboration between Walmart and Goodyear? The funny thing is that despite these facts, Walmart itself refused to confirm if Goodyear manufactures the Douglas brand of tires.
So much for this corporate talk. The important thing to know right now is to determine if Douglas tires are worth the risk since this is a budget tire aiming for the heartstrings (and wallets) of car owners all over the USA.
Why Choose Douglas Tires?
They are sold at Walmart stores everywhere
As an added bonus, you can also shop online at the Walmart store. I think that this type of convenience is a plus since there are approximately 4,000 Walmart Supercenters and discount stores nationwide. It is safe to assume that Douglas tires are within easy reach.
Douglas tires are one of the more affordable alternatives in the market today. They are priced similarly to other budget-friendly brands such as Laufenn tires and Ironman tires.
Douglas tires are not only affordable because they come with a 45k-mile treadwear limited warranty. But there's a catch to this. The tires will have to be mounted at Walmart stores in order to file a warranty claim. If you bought the tires from Walmart and had those mounted elsewhere, you might find it difficult to obtain a warranty claim. We've heard this complaint from other consumers so I think it's better to talk to your local Walmart Supercenter to get complete details about the warranty.
Douglas Tires Review
Douglas All Season Tires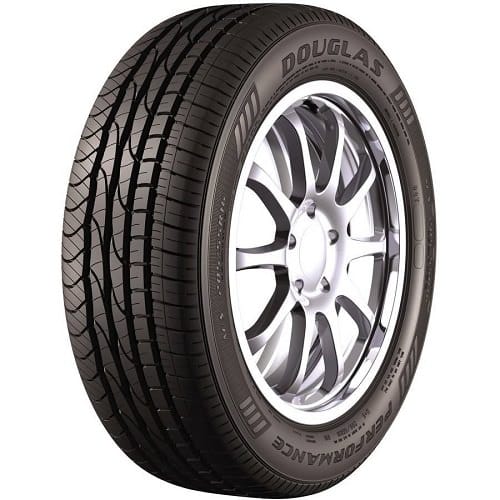 First, the facts. Douglas All-Season tires are engineered for comfort and all-weather performance. If you like to drive aggressively fast, this is not the tire for you.
I got the chance to drive a seasoned 2005 Honda Accord fitted with the Douglas all-season tires and I got mixed reviews in my head.
The tires were really comfortable and hushed when driven on smooth roads. However, when the roads got bad, the tires were emitting a loud thumping sound inside the cabin.
Traction was particularly good on dry roads. I had no chance to test the wet-weather performance of the tires, but I heard from the owner of the Accord that it was good in the wet as well, as long as you're driving within the speed limits.
The Douglas All-Season tire is engineered with circumferential grooves and blades along with specially-designed center notches to improve traction and grip. It comes with a 45,000-mile treadwear warranty and a speed rating of H. This tire is good for sedans, sports coupes, minivans, and small crossovers since it comes in a wide array of sizes.
Other car owners had issues with tire leaks and sidewall damage, but most of them were caused by incorrect mounting techniques. Other complaints include tire blowouts, tread separation, and increased road noise as the tires age. In order to avoid such faults, my advice is to have the tires mounted by certified Walmart personnel in order to certify the warranty. But herein lies the problem. Those 'tire technicians' are not exactly experts when it comes to mounting tires. In order to avoid any problems, the rim will have to be thoroughly scraped, cleaned, and lubed up in order to avoid sidewall leaks.
If you have a small compact and you do most of your driving around town, I don't see any problem why you shouldn't buy the Douglas All-Season tires as long as you have them mounted properly.
Douglas Performance Tires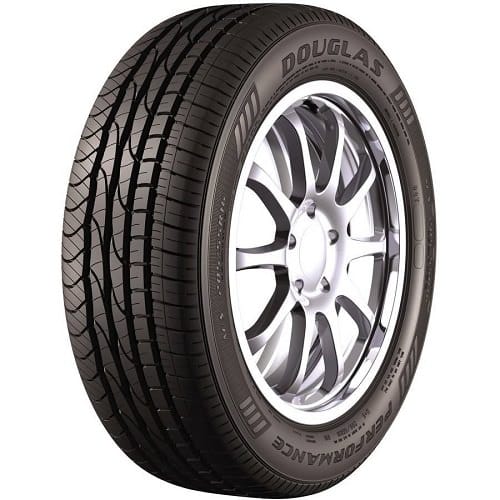 The Douglas Performance tires are a bit higher up in the food chain compared to the Douglas All-Season tires. The performance version is also a bit more expensive, but not by much.
This tire has an asymmetric tread design that provides excellent all-weather traction. The circumferential grooves and blades are designed to further enhance grip on wet roads. This tire is also designed with a large and stable shoulder to improve the handling and steering response of your vehicle.
I drove a 2002 Acura RSX fitted with 17-inch wheels and Douglas Performance tires. My initial impression was the tires gave a positive road feel when driven a bit aggressively on dry roads. My test car was fairly well maintained, so the driving experience was pleasurable, to say the least.
I was also impressed with the silence and comfort of the tires as long as you don't reach 80 mph or upwards. As the speed climbs, the noise was getting a bit louder. This was a bit odd since the Douglas Performance tires have a speed rating of H, but I think this is a common complaint on other cheap tires as well.
This tire also comes with a 45,000-mile treadwear warranty and is available in a wide array of sizes to fit any type of small car, sedan, sports coupe, or small crossover.
Conclusion
I would have to say that after reading this Douglas tires review, you might develop a certain apprehension regarding the brand. Considering the fact that Douglas tires have been around for more than 25 years, it doesn't help that Walmart won't admit who really made the tires in the first place and why there are a lot of conflicting reviews floating around regarding the performance and durability of these tires.
If you do a lot of city driving within relatively short distances, then Douglas tires are worth a second look. But if you do a lot of high-speed highway driving or cross-border jaunts, then I would put my money on something with a more sterling reputation.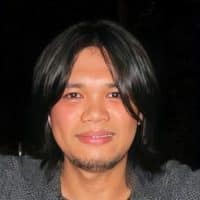 Alvin Reyes has expertise in automotive evaluation. He collaborated with famous newspapers and is still making efforts in tire review for DrivingPress.com