It wasn't particularly easy creating this Doral tires review. The main website hasn't been updated since 2011 and there is only a single type of Doral tire sold on popular online shopping sites like Amazon and Walmart.
In order to find out what Doral tires are like when driven on the road, I searched long and hard to find a car equipped with this mysterious brand. As luck would have it, I was able to find a test car. The owner was actually excited to know more about the Doral brand since installing a complete set of Doral tires 3 months ago.
Truth be told, I don't know much about Doral tires either. But I will share with you a couple of things about Doral tires, which happens to be the same things that I told the owner of the test car (which happens to be a well-maintained 2012 Toyota Camry LE).
Doral tires are made by the Sumitomo brand in Indonesia. If Hankook has Laufenn tires, Sumitomo has Doral tires to battle it out with other low-priced alternatives. Doral is a private brand owned by Treadways Corporation which was established in 1956 and is one of the largest marketers of private brand tires in North America. Yes, this includes Sumitomo tires and other brands such as Multi-Mile, Eldorado, and Cordovan tires.
Doral tires are a more economical alternative to expensive brands. Doral tires are also available in a variety of sizes that make them perfect for cars, sports coupes, minivans, and small crossover vehicles.
Doral tires are accompanied by a 45,000-mile limited tread wear warranty for added peace of mind.
I also told the owner of the Camry that the Doral tires in his car have the same tread pattern as Sumic tires, particularly the Sumic GT-A All-Season Tire.
The Camry is equipped with the Doral SDL-A All-Season tire, which is like a carbon copy of the Sumic except for the name printed on the sidewall.
This actually gave me an idea. After testing the Camry, I called a couple of friends who can find me a test car fitted with the Sumic GT-A so I can perform a comparable driving test.
I was curious to find out if both tires are really the same when it comes to on-road performance. More on that later. First, here is my review of the Doral SDL-A.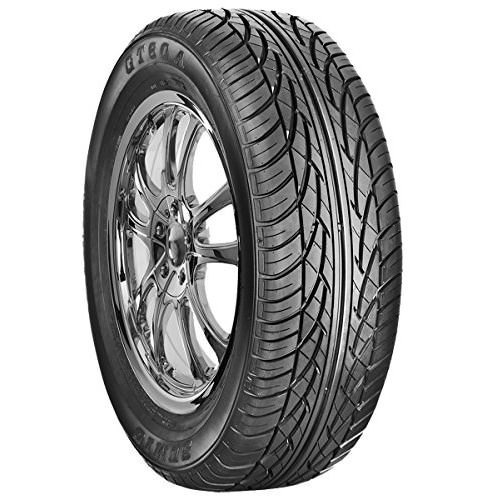 Dry

90%

90%

Wet

80%

80%

Snow

80%

80%

Comfort

90%

90%

Noise

80%

80%

Treadwear

70%

70%

Overall

82%

82%
The Doral SDL-A is an all-season tire that offers good traction and sporty handling on both wet and dry roads. It is engineered with an all-season tread compound and a symmetrical four-rib pattern to deliver a good ride and better high-speed stability.
I hopped inside the Camry and fired up the motor. My initial impression of the Doral SDL-A is the ride comfort. It was also silent at low speeds. I did a lot of city driving and the tires were quiet when driven below 40 mph. Push it above this mark and you will notice a bit more tire noise.
Traction and grip on dry tarmac were excellent. It's a good thing I was able to test this tire on wet roads because it performed admirably even under heavy rains. I guess the circumferential center channel and extended lateral grooves of the Doral SDL-A did their job of evacuating water from the treads to provide admirable traction and braking performance in the wet.
I also heard that the Doral SDL-A was pretty good on light snow and icy roads, but there was no way for me to confirm that statement. What I do know is that this tire is a good choice for small and midsize sedans since it fits the personality of the Camry like a glove.
With that being said, the tires were struggling to keep their composure when pushed hard. Highway driving brings out a major setback of the Doral SDL-A: tire roar. It's not deafening by any means, but if you're a stickler for silence in high-speed driving then these tires are not for you.
The owner of the Camry was concerned about tread wear. He knows that he bought the Doral tires at a bargain price, so there must be a catch. He noticed that the treads were wearing out faster than his old Goodyear tires since he constantly drives a lot of miles on a daily basis.
In my humble opinion, it's a good thing the Doral tires were excellent and comfortable on both wet and dry roads since it fails in terms of road noise and tread wear.
But given the low price, Doral tires deliver good value for money as long as you don't drive a high-performance sedan like the BMW M5 or Maserati Quattroporte.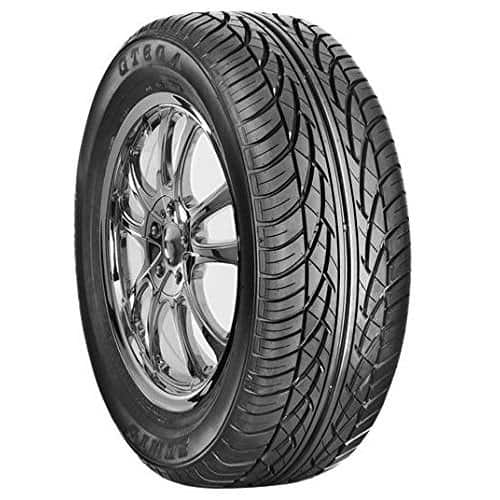 Dry

90%

90%

Wet

80%

80%

Snow

80%

80%

Comfort

90%

90%

Noise

70%

70%

Treadwear

70%

70%

Overall

80%

80%
The Sumic GT-A is the clone of the Doral SDL-A. They have the same tread pattern and are made by the same manufacturer. Don't ask me how this happened because I'm just as clueless as to why and how this came to be.
I was able to acquire a 2012 Mazda 6 fitted with Sumic GT-A tires. The owner of the car was actually selling this particular model and had the Sumic tires fitted just a month ago. I drove the car for about 50 miles in order to get a detailed impression of the ride, comfort, and performance. In the back of my mind, the goal was to determine if the Sumic GT-A performs similarly to the Doral SDL-A since they are basically the same tire.
Traction, grip, and comfort were similar to the Doral SDL-A. I know that the Mazda 6 is a sportier car compared to the Camry, but the Sumic GT-A delivered the same kind of ride comfort as the Doral SDL-A.
The two brands were also the same in terms of road noise, but it seems that the Sumic was a bit noisier compared to the Doral. Maybe it has something to do with the refinement of the Mazda 6, or maybe not.
It is hard to judge the Sumic when it comes to tread life since the tires were still new. It is unsurprising to note that both tires are the same in all aspects including the road noise.
Doral tires are a good choice for an all-season set of rollers. They also have a pocket-friendly price that should appeal mainly to consumers who appreciate value above anything else.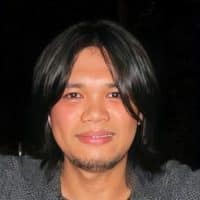 Alvin Reyes has expertise in automotive evaluation. He collaborated with famous newspapers and is still making efforts in tire review for DrivingPress.com