Tekton 24340 1/2-Inch Drive Click Torque Wrench Review
Covering another excellent torque wrench model from Tekton, it is humbling to learn how this company has managed to integrate simplicity and practicality into a durable torquing wrench. Capable of handling 25-250 ft/lb, this is one of the most extensively ranged wrenches in Tekton's click type set.
What to expect from this torque wrench?
At 25 inches long and equipped with 24 teeth and a ½-inch drive, this torque wrench finds outstanding application in trucks, SUV's, cars, and large equipment. As you can imagine, this Tekton beauty is made for heavy-duty, and comes with an impressive +/- 4% accuracy rating.
As features go, it is imperative that they be flawless where heavy application wrenches are concerned. This Tekton 'pièce de résistance' is something any DIY-er or professional mechanic will take pride in.
The head is made after the ratchet style and has a reversible drive (1/2-inch). Chrome vanadium steel graces the head's design element. This is not for show but ensures toughness, durability, and torquing potential.
They call it

 

click type

 

for a reason. Imagine you pre-set a torque value, knowing that is the one to attain for ideal tightening based on project requirements. This wrench clicks audibly to let you know that the needed torque has been reached and to stop applying any further pressure lest you cause over-tightening. This feature's risk reduction and promotion of work quality is impressive.
The handle design is after the knurled fashion, meaning it places wonderful comfort on your palm and brings uncompromising grip to your work. You will need this especially since the wrench is a heavy-duty one.
The wrench is

 

fully made of steel, which makes it as strong as it is durable. Additionally, the whole wrench is coated in corrosion-resistant finish.
The dual range scale adds to the supreme convenience and versatility of this 24340 wrench model. You can read

 

either N/m or in/lb

 

in dim light settings and the high contrast of the readout leaves little to guesswork. While the micrometer is stamped and painted, the primary scale on the body of the handle is laser etched.
Some extra quick-facts: It weighs in total 6.5 pounds and its length is 25 inches from ratchet head to base of knurled handle.
Need we say more? The Tekton 24340 1/2-Inch Drive Click is packing, and it is packing potential.
Who is this torque wrench for?
As mentioned earlier, most heavy equipment that involves torquing and tightening etc. will find ample use for this wrench. Its roots spread far into automotive fields, including cars, trucks, and SUV's.
It is also useful for first-timers, what with the inclusion of a conversion sheet, a storage box for safety and portability, and not to mention an adequately detailed manual.
Exact and accurate
Solid, durable, reliable
Perfect for high-end and heavy applications
Clear readouts and scales
Strong handle grip
Extensive ft/lb torque range, namely 25-250 ft/lb
It is obviously rather heavy.
Particular small spaces do not permit easy wielding of this wrench.
Aside from being one of the most solid torque wrenches on the market, the Tekton 24340 1/2-Inch Drive Click is also spot on, meaning its accuracy is second to only a few other superior models out there.
Its precision has been tested on 50, 80, and 110 ft/lb measures and the 24340 has 'clicked' at exactly the pre-set torque value. There is little to no margin for error, except for the human variety.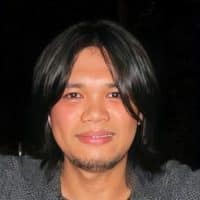 Alvin Reyes has expertise in automotive evaluation. He collaborated with famous newspapers and is still making efforts in tire review for DrivingPress.com